*This is a sponsored post. Opinions are my own. This post includes my refer-a-friend link.
Giving the same gifts year after year is boring, don't you think? I wish I was more adventurous when it comes to giving gifts, but I tend to give gifts that are needed. Maybe some year I should think outside the box and give unexpected and extraordinary gifts from LivingSocial.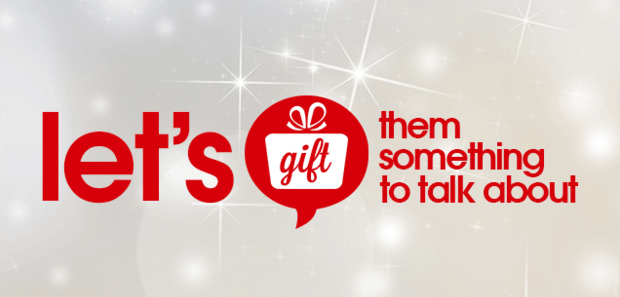 LivingSocial is an online marketplace for all the best unexpected gifts one could ever want! From heart-racing activities such as jet skiing, jet flight simulation and race car driving to the more cerebral such as cooking or photography lessons, you can easily gift your loved ones something to really talk about this holiday season!
What would my dad do if I gifted him a fun activity like one listed above? That would certainly be a gift he would remember for a long time to come! If you want to give people things to be remembered, you should check out LivingSocial!
What Is LivingSocial?
LivingSocial is the go-to destination for experiential gifting, this holiday season and all-year round. Most LivingSocial deals can be gifted – just look for the gift icon on the purchase page. Whether you want to give the gift immediately or schedule it for a future date, the digital delivery options make "wrapping" a cinch!
It is easy to find things on the LivingSocial site. You can discover fun activities you can purchase, by browsing down their lefthand sidebar, searching in their search bar or clicking on a picture/activity you find interesting. Lots of experiences to check out!
The deals are REALLY steep too. I love that about LivingSocial. Getting the best deals for your dollars. If you don't want to give the gift of an experience or activity, you can just shop for products. They have a picture canvas on their right now for only $6.99!! See what I mean? DEALS.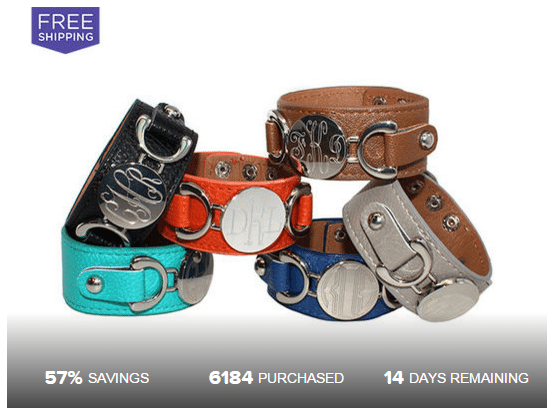 But, deals come and go, so check into LivingSocial when you can, so you don't miss out on something you really wanted. Right now, I have my eyes on the Personalized Monogram Leather Cuff Bracelet, oh my goodness I LOVE those!
About LivingSocial:
LivingSocial is a leading marketplace to buy and share the best things to do in your city – or wherever you may be.
They provide a trusted, convenient source for finding value on everyday items and activities and identifying novel, enriching and fun experiences for you to enjoy and share with your friends.
With thousands of unique and diverse offers every day, they inspire their members to discover everything from weekend excursions to international travel, from exclusive gourmet dinners to family outings and more!
They help local and national businesses grow by introducing them to high-quality new customers. They deliver compelling and cost-effective marketing solutions for businesses large and small and provide their partners with the tools to make their members your regulars.
LivingSocial App Is Free To Download!
If you are constantly on the go, LivingSocial has an app. It is free to download and you can grab it at the App Store or Google Play! So convenient, isn't it?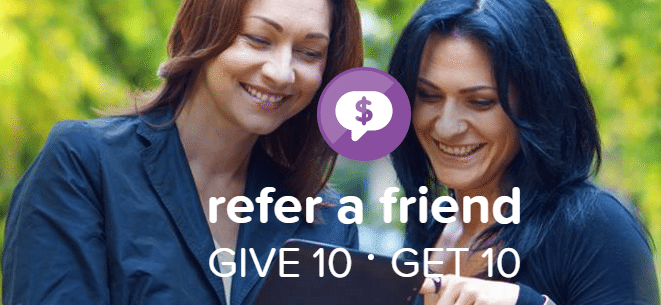 Earn Your Deal Bucks!
If you sign up at LivingSocial (it's free and quick to do), you can then refer your friends to LivingSocial and earn Deal Bucks!
What Are Deal Bucks?
Deal Bucks work just like cash for any eligible LivingSocial purchase. If you have them, they're automatically applied to your next eligible LivingSocial purchase!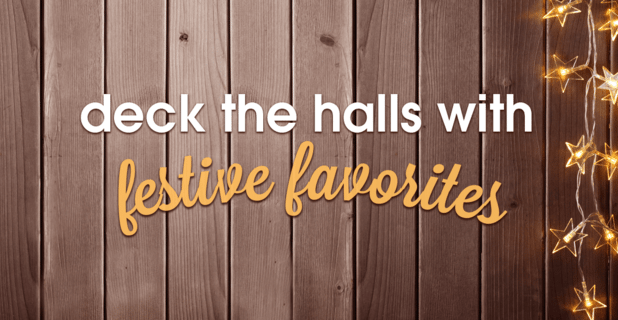 Want To Win Some Deal Bucks To Spend?
Sure you do! One lucky person is going to win $50 worth of Deal Bucks to spend on LivingSocial! Yay!
Rules:
Contest is open to US 18+. Giveaway will end on December 31, 2015 at 11:59 PM PST. Winner will have 48 hours to confirm their win, after I email them, or a new winner will be chosen. I am not responsible for lost or stolen mail.