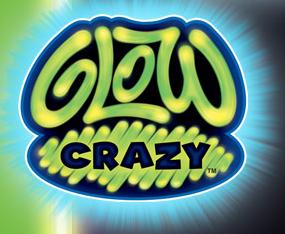 Yep, your kids can draw on the wall with GlowCrazy Wall Art!! I was so intrigued when I was contacted to do a review for GlowCrazy, I mean it sounded so dang cool! And, I knew my kids would love it!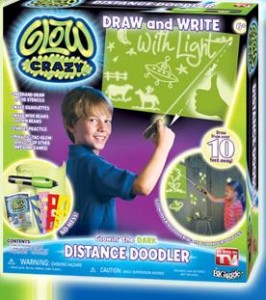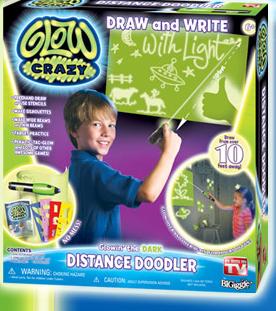 We were sent the GlowCrazy to review. Your kids can draw and write with light from a distance, and embrace their creativity without ever damaging anything or getting in trouble from their parents! Sounds great, right? Well, that is because it IS!
I could not get any good pictures of it in the dark with my camera, so these will have to do..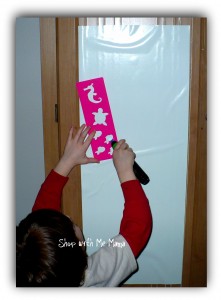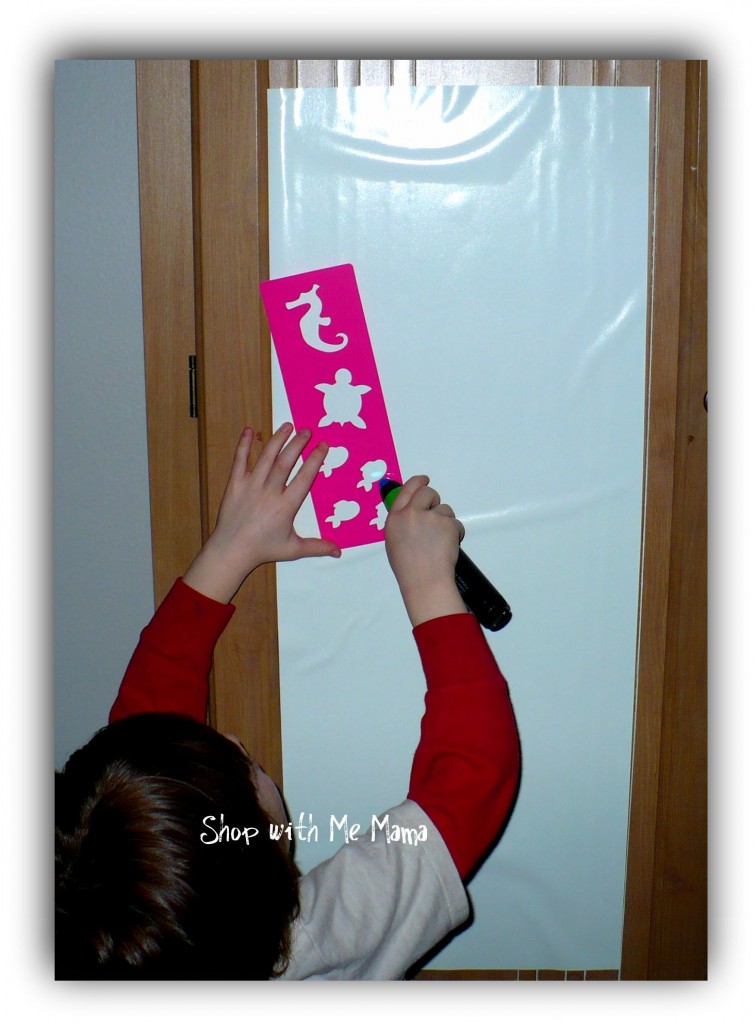 GlowCrazy comes with two long glow in the dark stickers, that are easily put onto your walls, and if you don't like where it is at, simply pull it off and reapply it to another wall! Next, you take out the light pen and put batteries in it. It takes 3 AAA batteries that are not included, so be sure you have those!! It also comes with stencils, so that you can stencil with the light pen and make cute things! The pen has a small light that allows you to trace and draw, write and other things and it also has a larger light that is good for making silhouettes with and coloring in big areas! This is SO. MUCH. FUN! Me and the kids lay in bed, which is about 8 feet from the drawing paper on the wall, and we can still draw and make pictures with the pen, in the dark! No getting up, ever! I tell stories like this and my kids just absolutely love it! The pen works from up to 10 feet away 🙂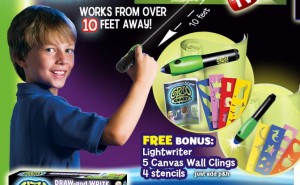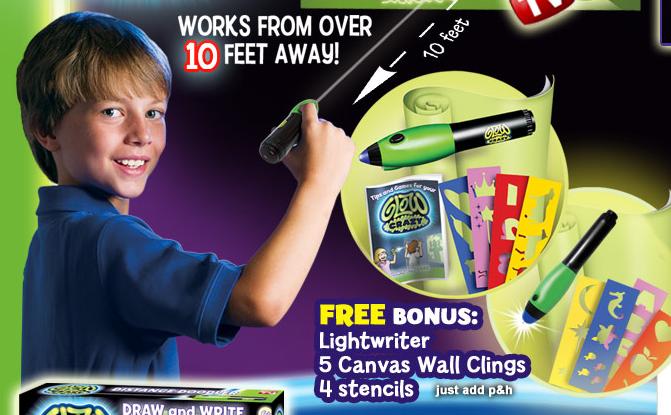 The Kit Comes With:
*Distance Doodler 1 Dual Action
*Magic Light Wand
*2 Jumbo Canvas Wall Clings
*4 Stencils
*Tip Booklet
So much fun!
The only thing I can think of that I did not like, was that it only comes with ONE light pen, so my kids were furiously fighting for it! Other than that, there is absolutely no complaints! A great product for building your child's imagination without a mess afterwards! Yeah! Definitely approved by this mom!! Now You can Let Your Kids Draw On The Wall!!!
Buy It!
You can purchase the GlowCrazy online at http://glowcrazy.com
Disclosure:
I was sent this product to review. These are my own honest opinions of this product, thanks!