I am sure many of you have seen and heard around the blogosphere of all the wonderful bloggers that got to attend the red carpet premiere of Gnomeo & Juliet. How exciting that must have been! So wish I could have been there and experienced that with them all!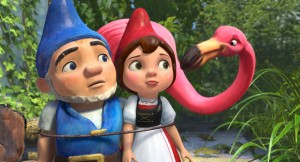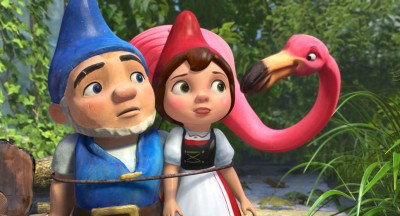 With Gnomeo & Juliet opening in theatres everywhere on February 11th in 3D,(soo excited!!), I thought a giveaway would be a fun way to get you all involved and excited!!! But first, a bit about Gnomeo & Juliet!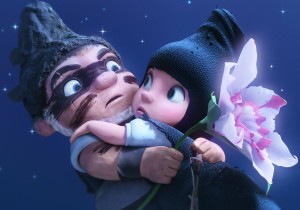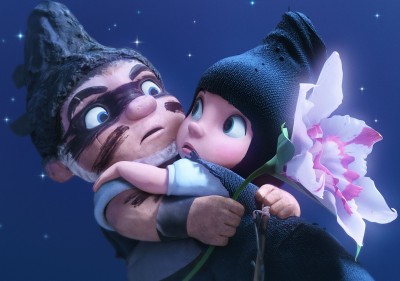 Gnomeo & Juliet is a comical and off the wall makeover on Shakespeare's classic tale of Romeo & Juliet set to the music of Elton John! If you do in-home care, I am sure they would all love this movie!!!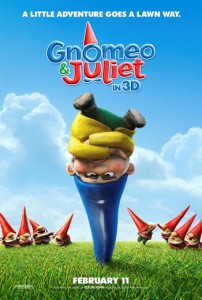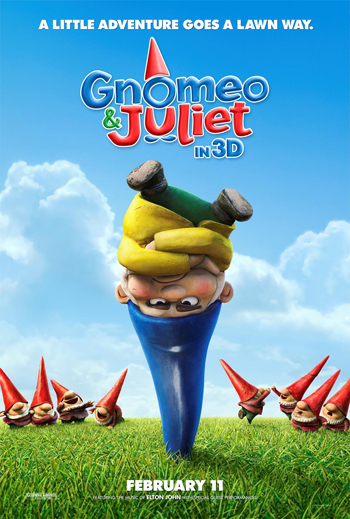 Here is a brief synopsis:
The greatest love story ever told, starring…garden gnomes? In the upcoming "Gnomeo & Juliet," Shakespeare's revered tale gets a comical, off-the-wall makeover. Directed by Kelly Asbury ("Shrek 2") and showcasing both classic and original songs by Elton John, the film features the voices of James McAvoy and Emily Blunt as Gnomeo and Juliet, who have as many obstacles to overcome as their quasi namesakes when they are caught up in a feud between neighbors. But with plastic pink flamingos and thrilling lawnmower races in the mix, can this young couple find lasting happiness?

Couple Questions & Answers with Elton John!
How did you approach the music for "Gnomeo & Juliet"?
It's a collaborative experience.  It's one that I really like.  I've always been a team player, I've always written with Bernie [Taupin]—he writes the lyrics and I write the melody—I like it that way.  You get a good reaction and everyone's happy and we can celebrate together.
How do you feel about the cast of "Gnomeo & Juliet"?
James McAvoy and Emily Blunt are two of the finest young actors out there. We were so lucky to get them, and they fit in perfectly.  Michael Caine is a great friend of mine, one of the greatest actors out there, and I adore him—as Juliet's father, he is perfect.  We have a who's who of actors and actresses in this movie: Maggie Smith, Patrick Stewart, Ashley Jensen, Matt Lucas—everyone.
.
Who is your favorite character?
I think Featherstone the flamingo and Nanette the frog could really steal the film.  They're really, really excellent characters played by great actors.
What can audiences expect from "Gnomeo & Juliet"?
We are so proud of the film.  It's been a labor of love, it's full of Elton John/Bernie Taupin new music and old music, and I think it's a really brilliant, funny movie.  I hope it's a big smash.  I hope it will give people pleasure for the rest of their lives.  We want to make a movie that people can look on in 12 years time and say, "Well that still holds up."  If we can do as good as Will [Shakespeare], we'll be all right.

Want some cute activity ideas you can do with your kids? Just visit my friends blog, Three Different Directions and see them! Too fun!

Disclosure:
I was not sent anything for this post, so enjoy! This post includes my affiliate link.