*Product was received. Opinions are mine.
I am always looking for really cute things for my home. I love home decor items and can't seem to get enough of them! The more the merrier 🙂 That is why I fell in love with the Greenheart Oni Chalk Board Box! So cute!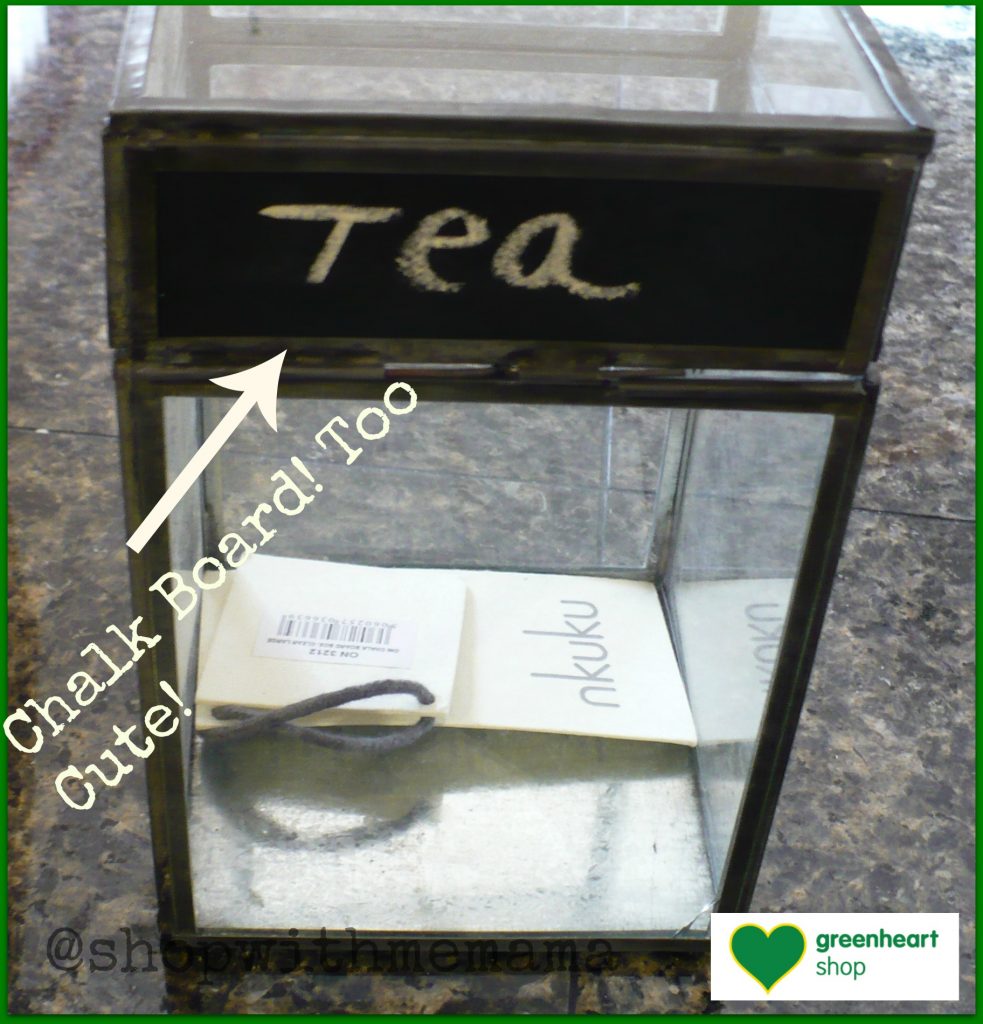 Also, I am always looking for fun and different gift ideas for people in my family. I have a very hard to shop for family and a place that I found recently, is the greenheart shop. It is a really neat shop with all sorts of fun and unique items for just about anyone on your list. It also has some great home decor items!
I fell in love with the Oni Chalk Board Box and asked if I could review it. It was sent to me and I love it even more in person. It is soo cute!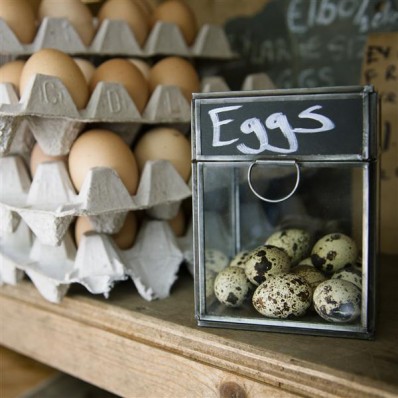 The Oni Chalk Board Box is a glass hinged storage box with a chalkboard piece at the top, so you can label what is inside (not that you really need to because you can see right through it, but it just adds to this box's cuteness!!!). I have this displayed in my kitchen, of course, but you could also display it in your bathroom (holding soaps or washcloths) or put it in your laundry room and have it hold fabric softeners, clothespins or whatever! This box is totally cute and I love it. You can even use chalkboard markers on this!
More Info About This Product:
• Handmade by artisans in India
• Colors: Clear
• Small: 10cm x 14cm x 10cm
• Large: 11.5cm x 18cm x 11.5cm
• Fair trade – artisans are paid a fair wage, safe working conditions & no children are exploited
Greenheart follows the guiding principles of "Fair Trade". Fair Trade supports sustainable community development by ensuring that the artisans making the products are paid fair living wages. "Eco" signifies that our products are made using the most sustainable materials and methods whenever possible. At Greenheart, we are both "Fair to producers, and good to the Earth"
I found this very neat that this box was made by artisans in India! Adds to the character, don't you think? It certainly is a conversation piece too. People see it and want to know more about it because it is unique! Don't forget to check out their holiday items!
Buy
You can purchase this product online at http://www.greenheartshop.org/. The Oni Chalk Board Box retails for only $34.95 for the small box and $48.95 for the large one.