My kids really love to color and draw. They can do that for hours on end. They usually do it at the
kitchen table, but I like to have a place where they can call their own.
We received a cute, wooden art table from Guidecraft and it is great. It arrived when I was told it would arrive and the box it arrived in was intact and nothing was broken or damaged, yeah!
The table and chair did have to be assembled, which my husband did. It was not hard to assemble at all. We were very impressed with how sturdy this table and chair was.
The furniture is made from real wood, is heavy and very durable. So, this is a very quality made product, not cheap at all. I love that it has a little pull out drawer, where my kids can keep some pens and pencils and other little things.
Guidecraft Art Table & Chair Review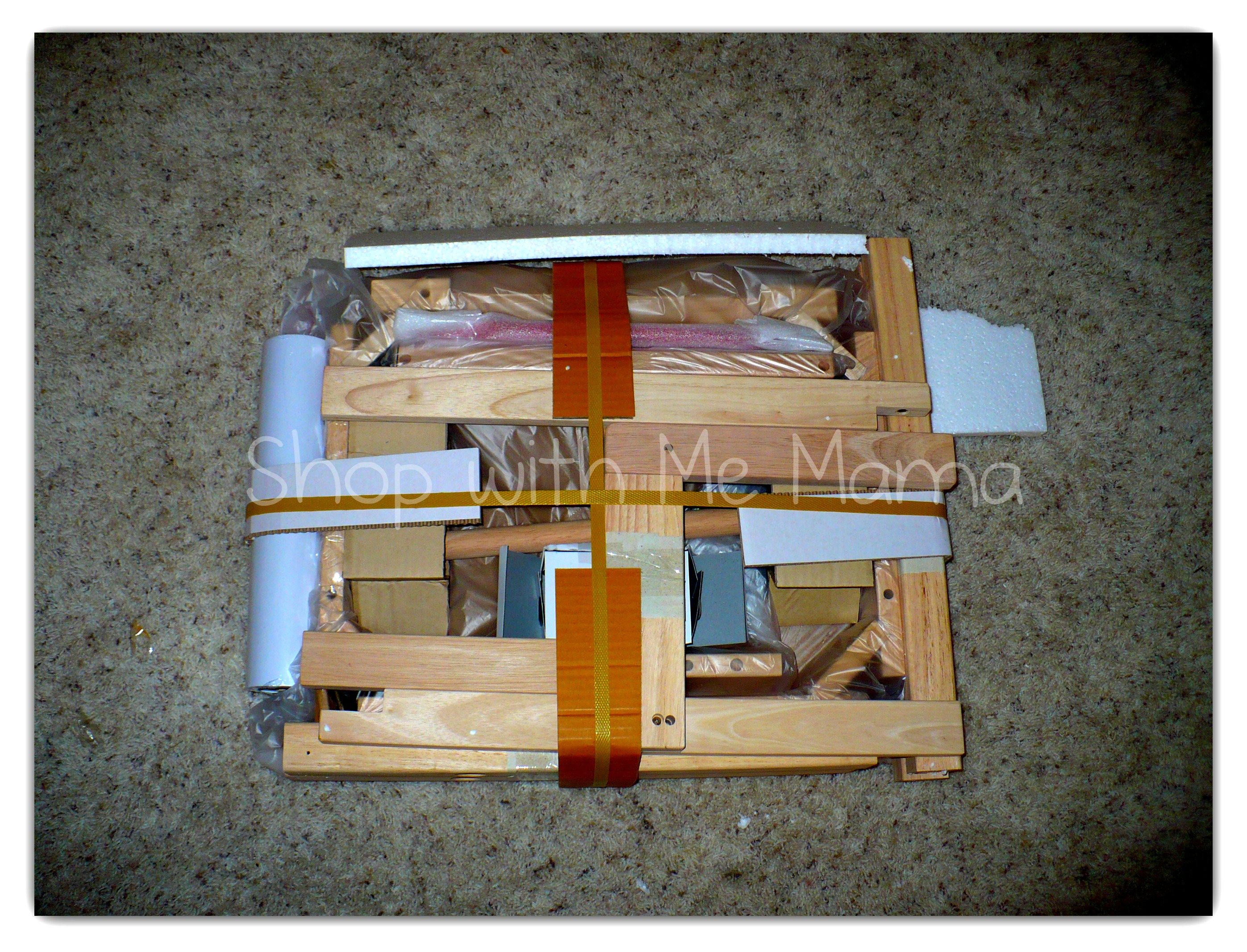 The art table comes with a little chair and roll of paper to put on the roller. My kids can easily pull the paper out, to draw more, and then I just rip it off when it gets too long. Easy, fun for the kids and they now have their own little table to draw at! Perfect.
No more mess on my kitchen table 🙂 I, of course, have to provide an extra chair so that my daughter can sit down at the table too, otherwise, this table is perfect! Great for any little artist in your family. I have even drawn pictures at this table 🙂

Guidecraft has all sorts of quality products to choose from. The two products I have received from them, have been great and really well made. It is no wonder they have so many happy customers!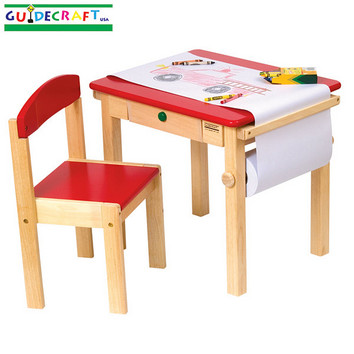 Buy It!
You can purchase this adorable Art Table or Guidecrafts other great items, by visiting their site at http://www.guidecraft.com/