*This is a partnered post. Opinions are my own.

Psst! It is time to start dropping hints to your significant other. Valentine's Day is next weekend and if you celebrate the day, then you better be letting your loved one/s know what you would like for that special day.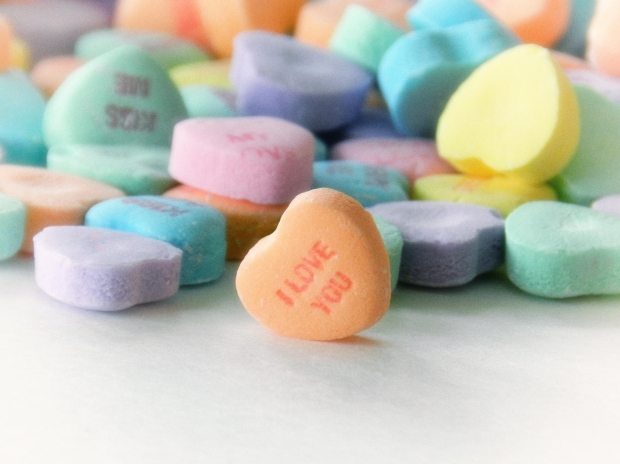 Whether it is gorgeous flowers, perfume, chocolates or diamond jewelry you are after, this Valentine's, let it be known! Someone can't get you what you want, if you don't let them know 😉
Me and my hubby usually just go to a nice dinner then a movie, if one is playing that we like. Otherwise, we go home to celebrate with the kids. We sometimes exchange gifts, but not usually.
But, once in a while, it is NICE to receive something from my hubby on Valentine's Day, other than the dinner and movie date. So, the 'hint dropping' begins..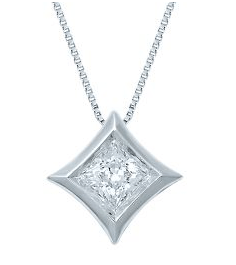 Whether your man has a great gift-giving track record, or, he could use a little prompting (ahem!), Helzberg Diamonds wants to help you leave nothing to chance this Valentine's Day! From a gentle nudge to a flat-out push, it's time to start dropping hints that'll help send any man on the trail towards the perfect gift — one that comes in a burgundy box 😉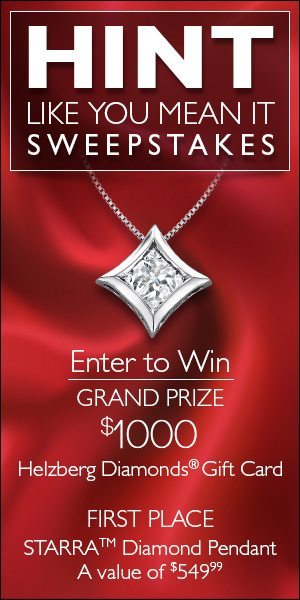 Helzberg's Hint Like You Mean It Sweepstakes!
And… Helzberg's new Hint Like You Mean It Sweepstakes is here to help! Do not miss out on the chance to win either a $1,000 Helzberg Diamonds gift card or a 14 carat white gold STARRA diamond pendant (retail value $549.99). Whether you leave the sweepstakes entry page up on his laptop screen (this is what I will be doing!), or you take things into your own hands and enter yourself, it's time to foolproof your Valentine's Day!
How Do I Enter?
v  Simply visit Helzberg.com/sweeps and enter to win great prizes! You can also enter the sweepstakes by completing an official entry form at any Helzberg Diamonds retail store.
v  The sweepstakes runs from January 20 to Valentine's Day so as you navigate the gift-giving waters this season of love — let Helzberg lend a hand with #HelzbergHints.
v  Besides the sweepstakes (did they mention a $1,000 gift card?!), you also may be surprised with a little bling by sharing how you hint for what you'd really like this Valentine's Day using #HelzbergHints on Instagram or Twitter!
Hurry and enter the sweeps! It Ends SOON!
Connect with Helzberg Diamonds On Twitter, Facebook, Instagram and Pinterest!
Have You Ever Had to Keep Dropping Hints To Your Significant Other, In Order To Receive Something You Really, Really Wanted? Do Tell, In A Comment Below!