If you are still searching for the perfect gift for mom or any lady in your life, I have a couple of suggestions for you! Amazon is filled with awesome gifts for everyone on your list, so I pulled two that I think these are Holiday Gifts That Mom Will Love!
*Products received. This post includes my Amazon affiliate links.
Holiday Gifts That Mom Will Love!
Belvedere Home Natural Scented Soy Candles and Belvedere Home Laundry Basket or room Organizer with Handles! These are great last-minute gifts for mom!
The Belvedere Home Natural Scented Soy Candles are in a Decorative Set of 4. They are relaxing Aromatherapy candles in Lavender, Rose, Ocean, and Orange. They are packaged nicely and ready to give to that special someone!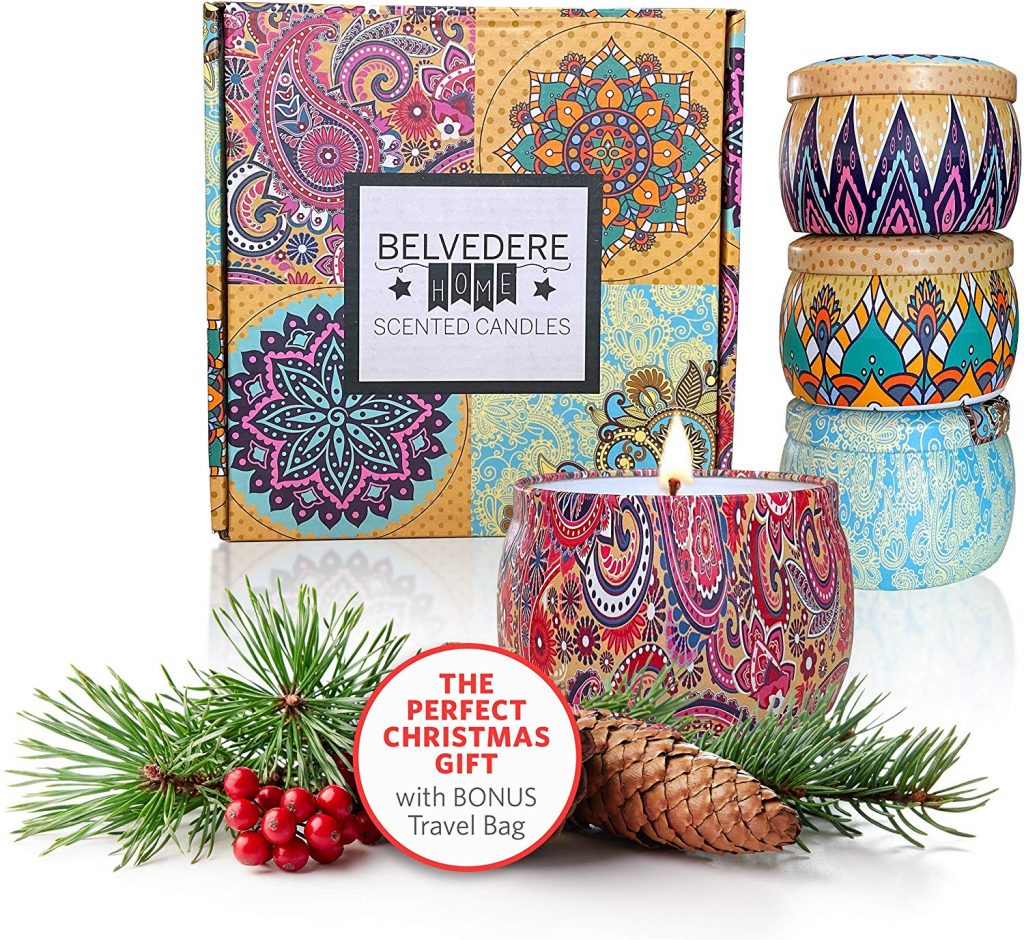 Features:
*ALL NATURAL AND ECO-FRIENDLY: Our beautifully, hand-crafted candles are made using 100% biodegradable soy wax – providing a clean burn for hours. Rest assured these soothing aromas are as good for mother nature as they are for your mind and soul.
*INVITING DESIGN: Belvedere Home delivers a relaxing scented candle set in a stylish bohemian-pattern tin case. The exotic design is an essential decorative piece to add to any house, hotel, spa, yoga studio, or salon decor.
*PERFECT GIFT SET: Our relaxing candles for females are the perfect present. The stylish pattern and versatile use of the tin containers make this ideal combination great as a gift for Mother's Day, a birthday, an anniversary, wedding, or baby shower
*SATISFACTION GUARANTEED: Belvedere Home takes great pride in providing premium-quality HomeGoods. If for some reason you don't adore your essential, oil-infused, de-stress candle sampler, we offer a 30-day, money-back guarantee.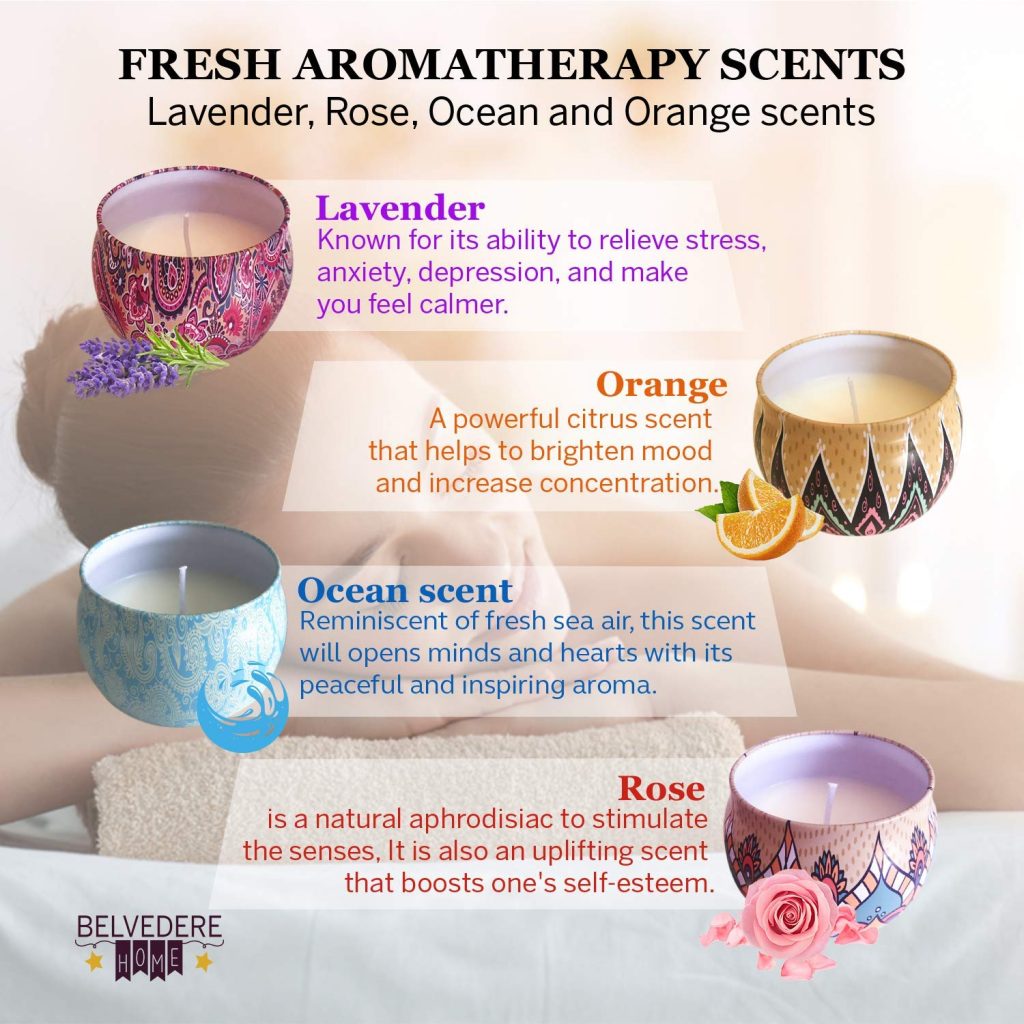 The Belvedere Home Laundry Basket or room Organizer with Handles is another gift anyone would love to receive. I love mine and use it in my bedroom for clean clothes. It is a natural Woven Cotton Rope and is Striped. Makes a Cute Storage Must-Have in any home!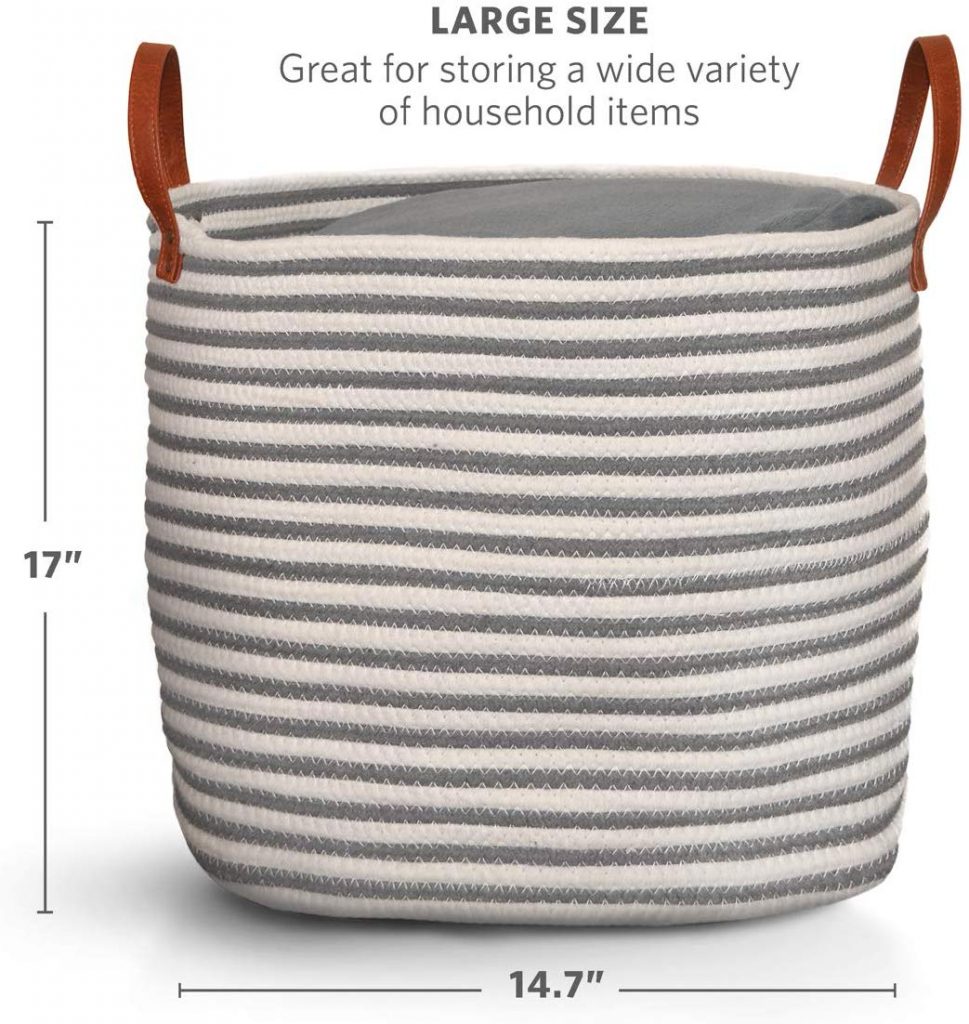 Features:
*100% Cotton Woven Thread Rope
*MULTIUSE STORING CAPABILITIES – Ideal for storing and organizing clothes, linen, blankets, towels, toys, or shoes – these all-purpose soft storage bins are a practical and decorative way to clean-up.
*UNRIVALED PERFORMANCE AND QUALITY: Most cotton rope bags lose their composition under significant weight-bearing and usage. Our storage units are so well made, they will retain their integrity – use after use, wash after wash.
*ATTRACTIVE, STYLISH DESIGN: Each coiled basket boasts grey and white stripes with brown leather handles, making them the perfect touch to any room, closet, entryway, or bathroom. Each basket is tall, measuring 17" X 14.7
*THE PERFECT GIFT SET: The Belvedere cotton storage basket is beautifully woven in neutral, appealing colors. They're perfect for a baby shower, birthday, wedding, housewarming, or graduation.
*PLENTY OF PERKS – Other than the advantage of having a stylish addition to your home, Belvedere offers a 20% discount for orders of 2 or more. Enter code BHVIPCRP at checkout.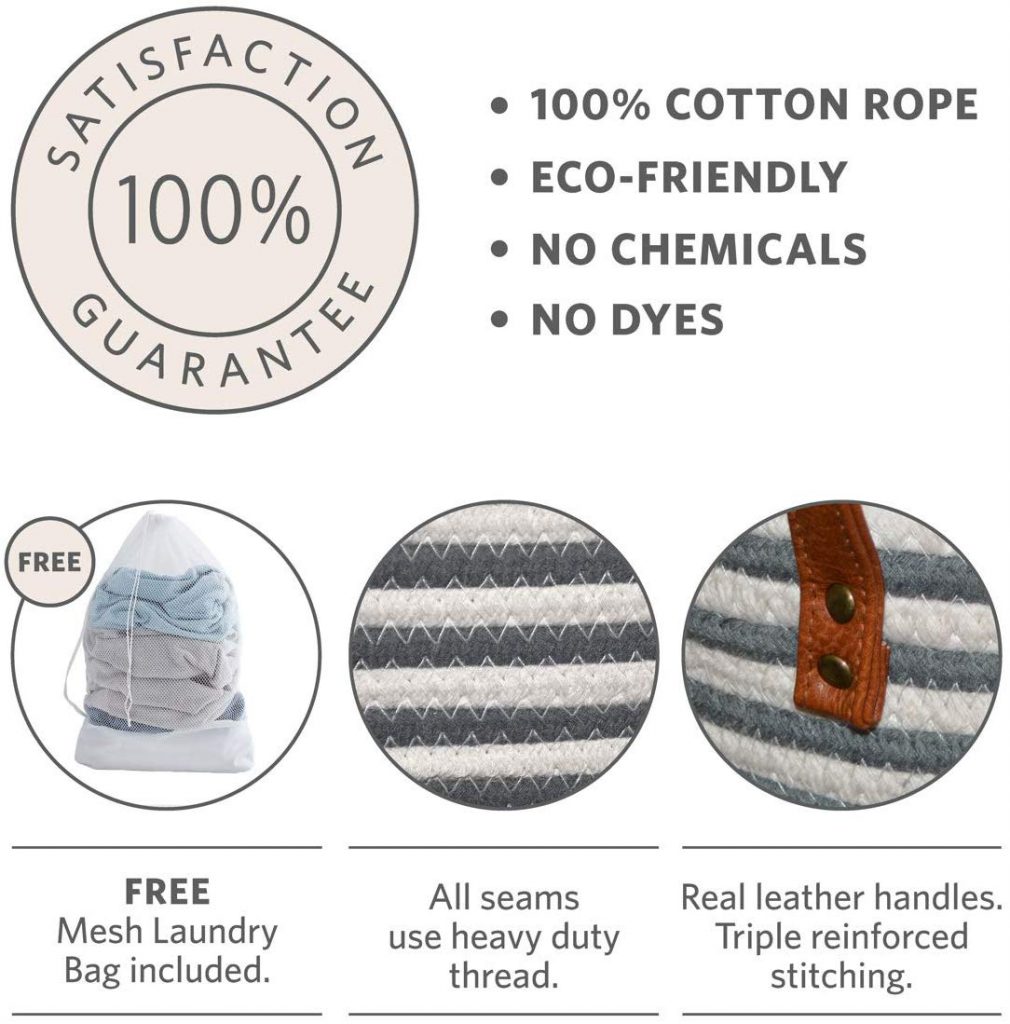 Buy
You can purchase these two Holiday Gifts That Mom Will Love on Amazon.com!
Win!
One lucky person is going to win BOTH of the products listed above! Go HERE to enter! Good luck! Open to US 18+. The contest ends on December 11th.