*This post includes my affiliate links.
Did you hear? There is a new Gap+GQ collaboration that is available at Gap stores and at gap.com starting September 26, 2017! That means NOW! Just in time for the holidays, yay!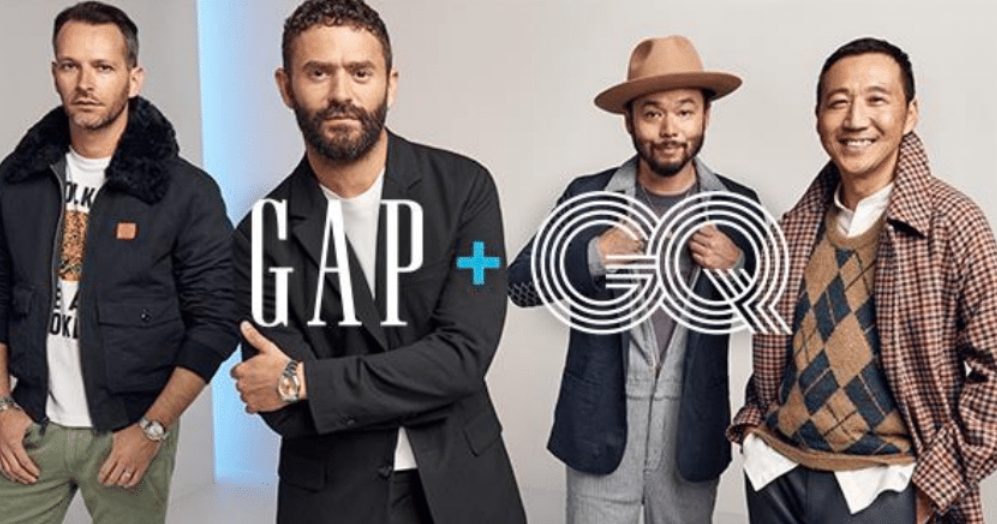 I used to love shopping at Gap in store. Nothing is better than being able to go IN store and try on fun outfits and buy them! I miss that! But, shopping online is pretty fun too! Now that I live in the middle of nowhere land, I kind of have to accept that much of my shopping HAS to be online!
Introducing Gap + GQ
With that said, I am introducing Gap + GQ to you all! This is for the guys in your life! Girl's shouldn't have all the fun! Here is a peek at the talented designers and some of their collection pieces that range from $29 to $299:
The collection consists of a variety of pieces including outerwear, knits, sweaters, denim, tee shirts, button down shirts and accessories. The collection is available starting September 26th, at select Gap stores in more than seven countries, including the United States, Canada, China, Hong Kong, Japan, and throughout Europe. It will also be available online at www.gap.com.
The three designers below, along with the pieces from their limited-edition Gap capsule collections, will be featured in a special advertising insert in the October 2017 issue of GQ magazine.
Ami (Paris, France)— AMI's Alexandre Mattiussi draws inspiration from the streets of Paris, turning sportswear and streetwear on its head. The result is the definition of modern French style.

United Arrows and Sons (Tokyo, Japan) — United Arrows and Sons, the brainchild of Motofumi "Poggy" Kogi, is the driving force behind Japanese fashion, bringing together refined tailoring and cutting-edge casual-wear to create an entirely original attitude.

Kinfolk (Brooklyn, New York) — Founded by Jey Perie, Kinfolk is the heart and soul of the Brooklyn creative class, creating streetwise clothes with an edgy sensibility. Inspired by workwear and urbane archetypes, their clothes are easy and relaxed and coveted by those in the know.

Sale Time!
The Gap is having a huge sale right now! The great big Fall sale is on and it is almost over with! Get up to 75% off online and in stores! Go before it is too late!
Free Shipping!
Gap offers free shipping on orders $50 or more! What are you waiting for?