CONTEST OVER! CONGRATS TO
Lisa Ellis #666!!

Do you have hyper little ones? I think it is safe to say that most little ones ARE indeed quite hyper, so how do you help get their wiggles out? Do you let them ransack the house? Or throw toys and books at the wall? Heavens NO! That would not be good, not good at all..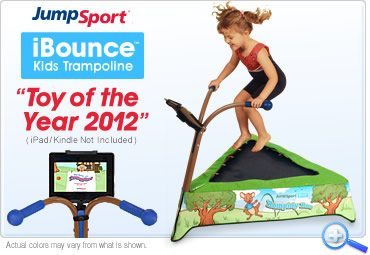 So, how on earth do you get their wiggles out of their little bodies? I think the JumpSport iBounce Trampoline would be a better choice then the ones I mentioned above, don't you??


My kids received this to try out and they LOVE it. I love it too, because it is active and healthy play for them!! No ransacking my home, just plain old bouncing fun in the living room on a trampoline and not my poor couches! Yes, I like this!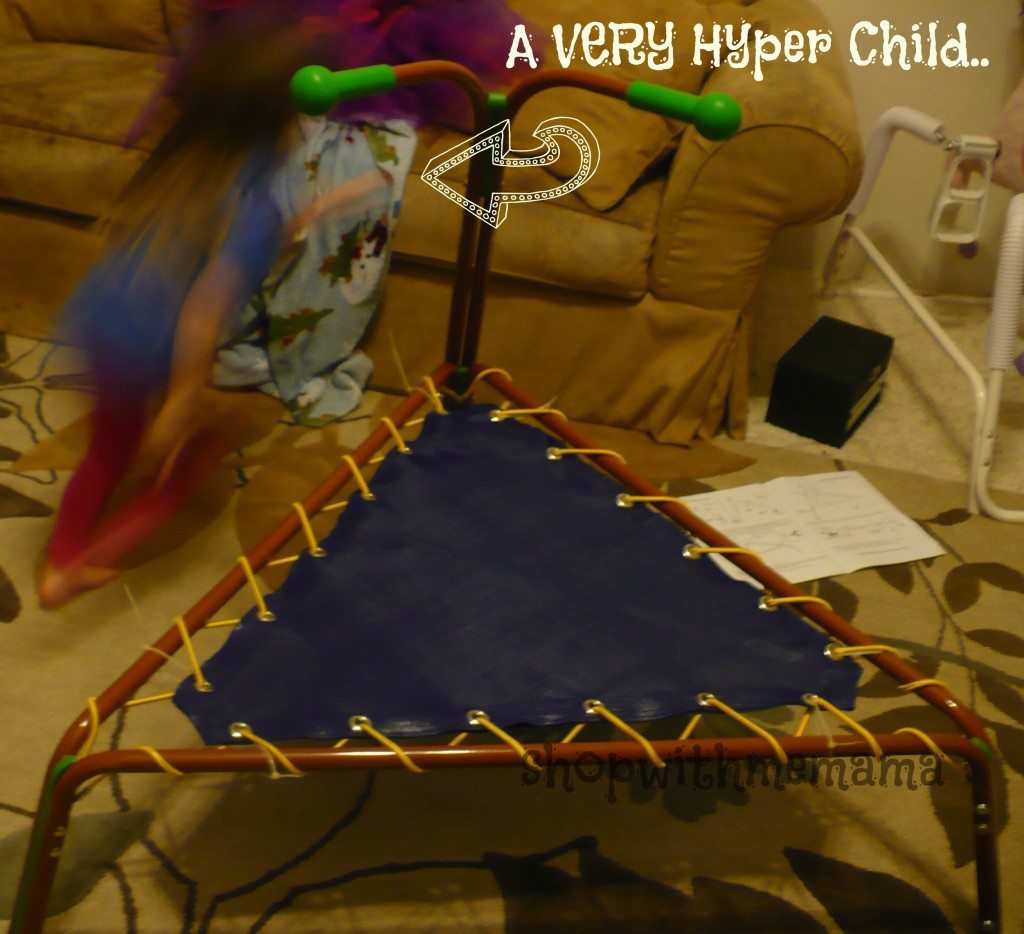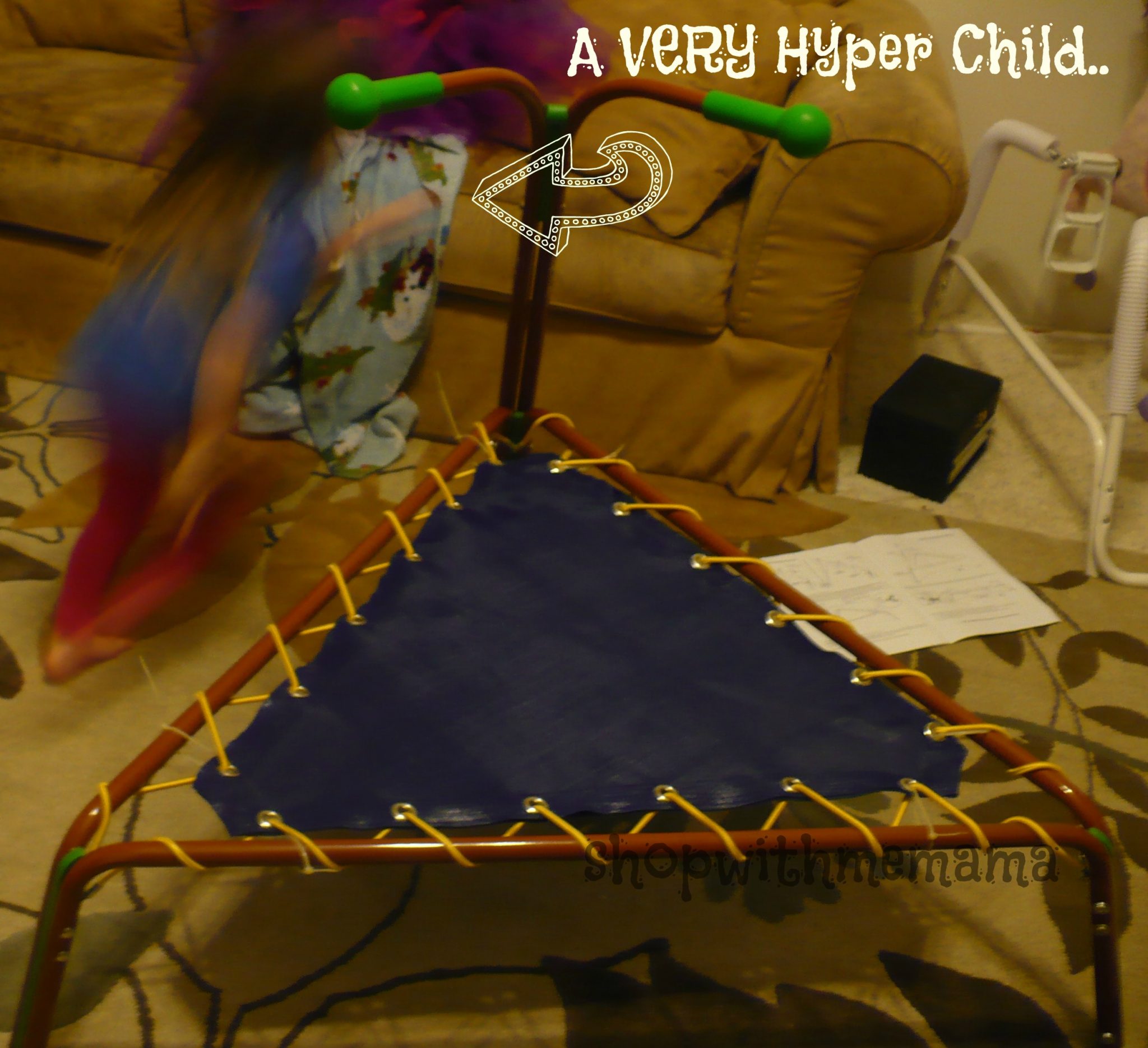 The mini trampoline is so much fun. I love that it comes with a handle so my kids can safely hold onto it and bounce all the want. Helps them stay balanced. The stand also can be a tablet mount that will fit the iPad, Kindle, Kindle Fire, Samsung and most other tablets! So, while your child is bouncin' away, they can watch  two new animated adventures for RompyRoo™ in Let The Games Begin and The Grand Finale (12-minute video introduces RompyRoo video is included). Both videos keep kids hopping as they develop balance and coordination while learning to listen carefully and follow directions. The JumpSport iBounce makes a great holiday gift for kids 2 to 5 years old or up to 80 lbs.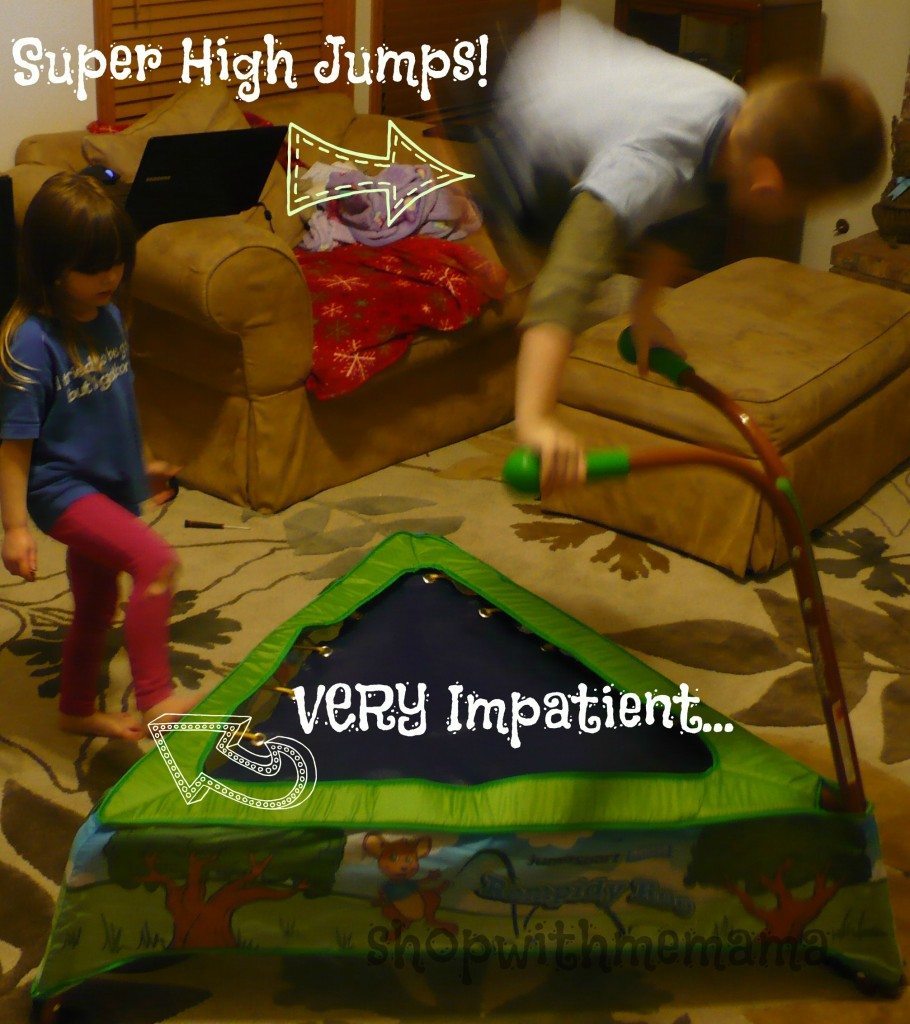 This was the first and LAST time my son went that high.. Too scary!
My kids have to take turns on this and that is the only bad part. They can get sooo impatient and it drives me nuts. So, they are also learning patience with this trampoline 🙂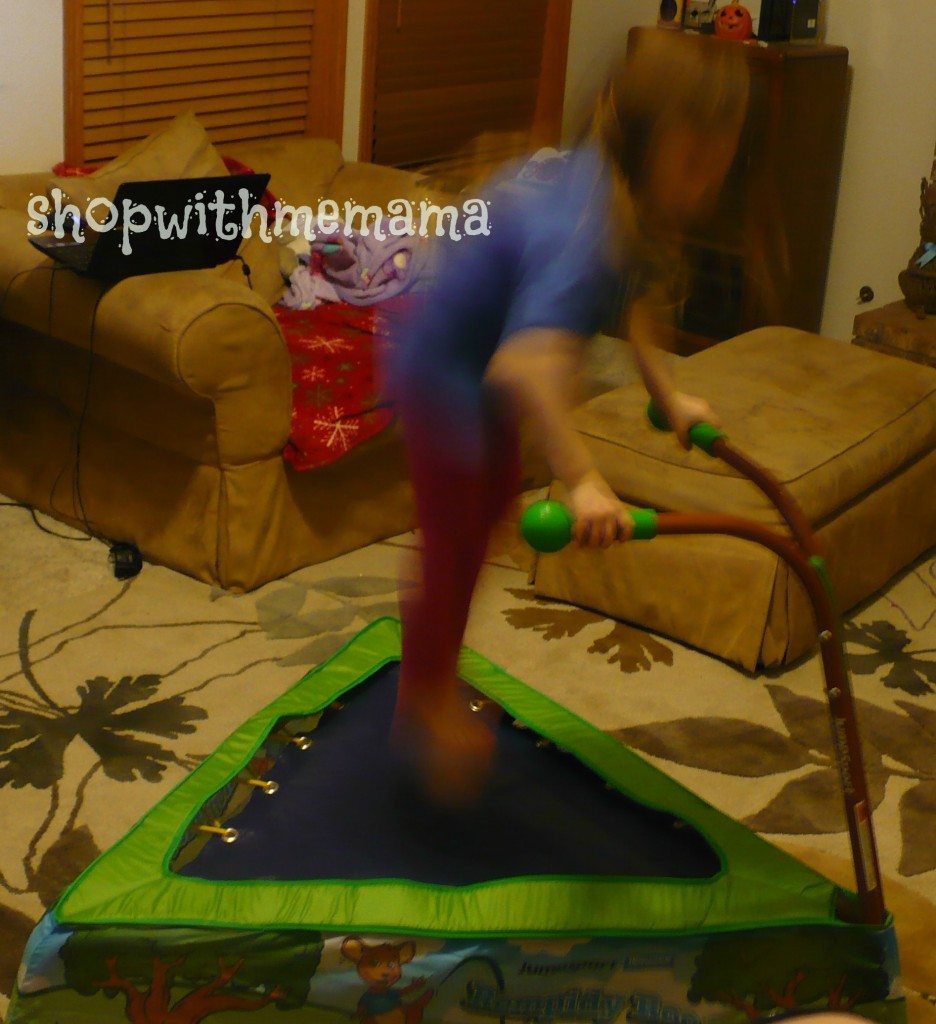 It was fairly easy to put together, as it does come unassembled. But, hubby was home and he put it together in probably 30 minutes. To put the nylon jumpy part on, you have to put zip ties around the trampoline to hold it into place, then you can use the rope to hold it all together and to the frame part. That took a bit of pulling and tugging and was probably the hardest part, but not really for my hubby cause he is strong :). Then you just cut the zip ties, and add the cover (tie it down in some areas)  add the handle and there you have it! My kids were jumping in no time 🙂
Talk about a cool Christmas present for the kids!! Any child would love to find this under the tree this year, promise!!
Buy
You can purchase the JumpSport iBounce Trampoline online at http://www.jumpsport.com. It retails for $129.95!
Win
One person will win a JumpSport iBounce Trampoline of their own!
How?
Easy! Just use the Rafflecopter form below!
Disclosure:
I was sent product to check out. All opinions are mine. The Amazon link is my personal affiliate link, thanks!