Keeping Your Kids Entertained. This post is brought to you by Tomy and StoryToys. This post includes my affiliate links.
I am not looking forward to having my kids home for two weeks… Do not get me wrong, I love my kids soooo much and love spending time with them, BUT they fight constantly! Bickering over ridiculous things. It seems like I am sending them to their rooms more than I am hugging them lately 🙁 That needs to change ASAP!
I have been trying to find things to keep my kids busy, during the long winter break. I think we will be doing some baking, of course, present wrapping, watching some good movies, visiting family and friends and of course, playing outside (hopefully in the snow!!!), if the weather will allow us to.
Keeping Your Kids Entertained
Those are just some things I have come up with but I know I will need many more ideas as kids tend to get bored quite easily, sigh..

Oh, I can't forget about reading!! My kids are starting to really enjoy reading (yay!) so, we can have some quiet time doing that. Also, there are some fun new apps out, to help keep kids busy this winter break. And, just in time for the holiday break,  StoryToys is launching a two-week Christmas promotion that runs from December 19 January 3!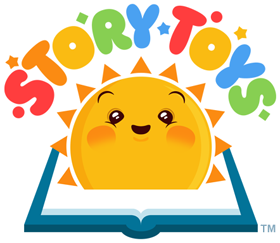 Chuggington's Chug Patrol: Ready to Rescue will be 50% off!
Grimm's Hansel & Gretel will be free
All other books in the library will be $1 off (apart from books that are already $0.99)
Those are just a few of the deals you can get this holiday break! I will definitely be checking them out for my kids! The StoryToys 3D interactive pop-up books are available in the Apple App Store, Google Pla,  and Amazon.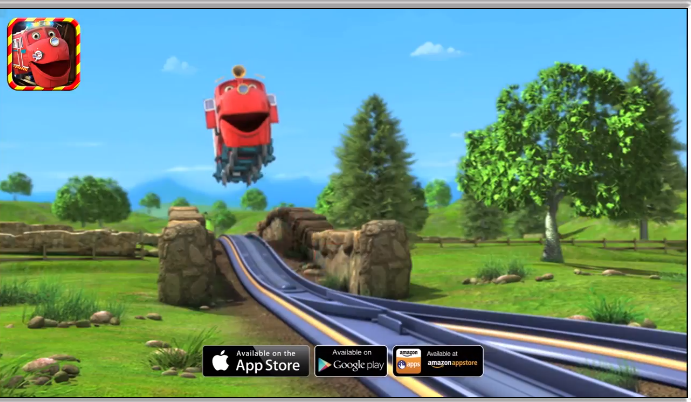 Chuggington StackTrack Ready to Race Deluxe Action Playset by TOMY
Chuggington StackTrack Ready to Race Playset takes kids on a twisting, turning, a spiraling adventure that scales four levels of fun. Experience the only die-cast railway that combines train and construction play to deliver the tallest, most action-packed train play ever. This innovative train track system lets kids build tall, spiraling layouts…so tall, in fact, that TOMY set the GUINNESS WORLD RECORDS® title for World's Tallest Toy Train Track this spring at Grand Central Terminal in New York City!

The Ready to Race Playset inspires construction creativity with eight different layout options—each designed to encourage imagination and amp up the play value. High-Performance engine technology eliminates the frustration of flipping engines or disastrous derailments with engines that stay on track—even when screeching down a two-foot tall layout! Plus, the set is compatible with all other Chuggington StackTrack and die-cast sets, delivering endless track layout possibilities.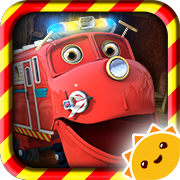 "Chug Patrol: Ready to Rescue" includes the following rich features:
Amazing 3D book experience – it's just like a real pop-up book.
Nine interactive pop-up scenes with exciting games and puzzles.
Fully narrated in multiple languages by original actors from the series.
Read to Me, Read it Myself, and Autoplay modes.
21 beautifully presented pages of text.
Win a badge when each task is completed, just like a real Chug Patroller!
Features a fantastic musical score and lots of amazing sound effects.