*Product was received. Opinions are mine!
Who loves their beauty products? This girl right here!! I absolutely cannot get enough of them! The more the better 🙂 Did you all watch the  2014 People's Choice Awards (PCAs)? I did and loved it! I always love seeing what the stars are wearing!
On  Wednesday, January 8th, I watched Tim Gunn live on red carpet one hour before the show and was able to see all of the fabulous looks! LOVED it!
Some of my new favorite products from P&G and Walgreens is the new  COVERGIRL truMAGIC Pore Minimizer. I swear I should have invented this stuff! In my other beauty posts, I am sure you have read how I ALWAYS put moisturizer OVER my makeup to give it that finished, unwrinkled makeup-y look. Well, the COVERGIRL truMAGIC Pore Minimizer is the same dang thing! It smoothes out my skin making it look absolutely flawless. I loved it so much that I also just bought the COVERGIRL truMAGIC bronze pore minimizer too!!!! Gives me that sunkissed glow AND smoothes my makeup and skin. Who could ask for more????
Another product I can't live without is my Crest 3D White 1 Hour Express Whitestrips. I put these on when I see that my teeth could use a bit of help and in one hour, my teeth are so shiny and whiter!! These are a true staple in my beauty cabinet.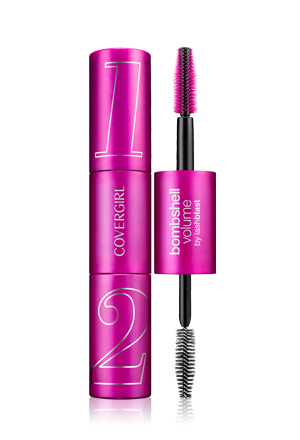 Some new and exciting products from P&G include:
COVERGIRL Bombshell Volume by LashBlast Mascara:
o   Flaunt the next big thing in lashes with Bombshell Volume by LashBlast Mascara! The brilliant two-step Bombshell Boost System combines extreme volume with an intensifying top coat for big, sexy bombshell lashes. Step One: Apply the extreme volume basecoat. Step Two: Finish with the intensifying top coat.
 Pantene Damage Detox Cream
o   Pantene Damage Detox Cream is the first total hair system to reset damaged hair to look and feel like new. It instantly renews hair with lasting smoothness.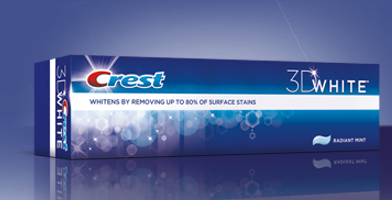 Crest 3d White Vivid Radiant Mint Toothpaste
o   Crest 3D White Vivid Toothpaste uses a patented enamel-safe teeth whitening ingredient that polishes away stains to gently whiten teeth. In fact, it removes up to 80% of surface stains for whiter teeth in just 14 days. Its unique formula creates foaming action to clean, protect and whiten teeth with a cool blast of mint as part of your complete dental health regimen. The paste-gel hybrid formulation gives you the cleaning of a toothpaste and the freshness of a gel, getting your teeth smooth and clean.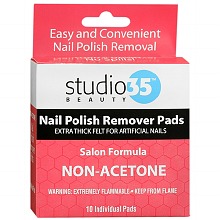 Studio 35 Nail Polish Remover Pads