Do you have unwanted dark spots gathering on your face and neck? Or maybe you only have one or two??? I have some freckles that I am not too fond of… the Lumixyl Brightening System can help with those dark spots and maybe freckles, why not?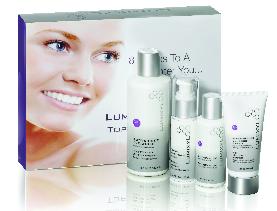 I received the Lumixyl Brightening System to review. The four products in this system work together to target existing hyperpigmentation and to prevent it from coming back. For most people this formulation can eliminate the need to usehydroquinone or its bi-products, which are controversial due to their potential side effects. Lumixyl products are proven to be powerful but gentle on skin.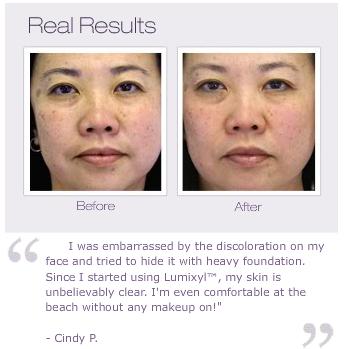 This four step system offers a complete approach to brightening that is effective and more tolerable than competitive brightening systems. The Lumixyl Topical Brightening System builds on the four products including Active-Prep Cleanser, the Topical Brightening Creme, GlycoPeel 20 Rapid Exfoliating Lotion, and Moisture-Lock Sunscreen SPF 30. The products are ideal for all skin types.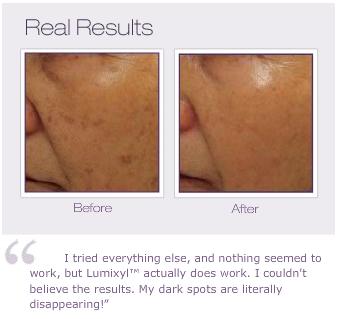 Lumixyl is effective for all skin types:
Whatever your skin tone, Lumixyl™ works to uniformly even pigment on the surface of the skin and will not cause discolouration or hypopigmentation.
Lumixyl™ Brightening Crème also has the benefits of several moisturizing ingredients. In fact, study participants reported visible improvements in overall facial aesthetics in addition to a 50% improvement in the appearance of their hyperpigmentation after 16 weeks!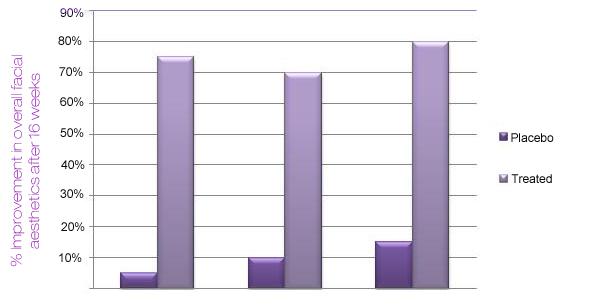 My Thoughts?
I really like this kit. I use the Active Prep Cleanser everyday and it has even helped a bit with my chin acne! When I use the cleanser, my skin feels very clean feeling and tight. I use the topical brightening cream is very moisturizing, but it quickly absorbs into your skin. I use this on my neck and chest area. The MoistureLock Sunscreen is used daily on my nose, cheeks and forehead area. It is creamy and might cause some breakouts, so I use it in the areas I said only. The GlycoPeel I use twice a week at night. I put it on my face for about 3-5 minutes and then rinse it off. I don't leave it on very long because it kind of stings my face. But, when I rinse it off, my skin is so soft and new feeling. LOVE using this stuff the most! Though I don't notice any lighter freckles, I do notice a huge difference in my skin already. It is smooth, and on my chin, I don't get acne like I use to. My  chin is smooth feeling and clean. My whole face feels healthier and appears brighter.
This skin care system is definitely spendy at $270, but if you have any discoloration and need a skin boost, I do recommend this system.
Buy It!
You can purchase the Lumixyl Brightening System online at http://www.makemeheal.com/
Disclosure:
I was sent product to review. These are my own honest opinions. This post includes my affiliate link.