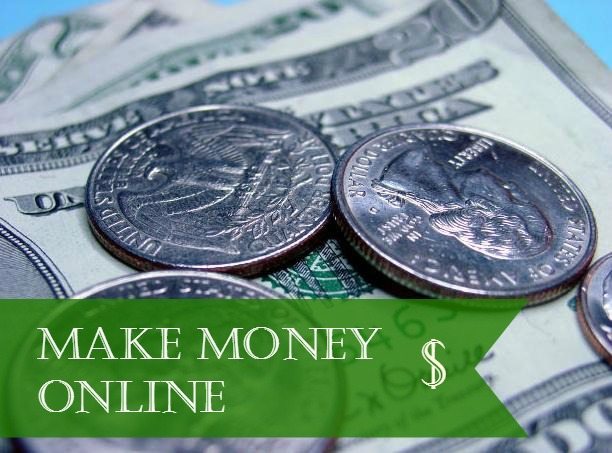 Before I blogged, I was very much into making money by doing things online. I wanted to share the things that worked for me, and yes, I actually got paid! Some were a lot more than others, but all in all they DID pay out!

Make Money Online

20/20 Panel (Hiring for US Only Right Now)
About Them:
No matter what the product or service, there is an opportunity for you to voice your opinion! Many of our studies are conducted online and we also host studies at our offices in Nashville, TN, Miami, FL, and Charlotte, NC. No matter where you live, your opinions will make a difference. We invite you to sign up today!
Check out their FAQ Page to learn more about 20|20 Panel and their focus groups


Survey Spot (I use to LOVE this one!)
About Them:
SurveySpot provides its members with survey opportunities in exchange for rewards. Earn points that can be redeemed for cash and gift vouchers. Also, you'll have the opportunity to WIN in our Spot Challenges and our promotions on Facebook!


 MyLikes you need a Twitter or Facebook (or other social media account to do this)
How it works:
Become an Social Publisher and Influencer on MyLikes and earn money or help your favorite charity by recommending what you like. Create sponsored Likes for advertisers/sponsors that you Like. A sponsored Like can be any of the following 3 things – a sponsored Tweet, a sponsored Video or a sponsored Tumblr entry. You get paid every time you receive a click on Twitter & Tumblr and every time you receive a video view on YouTube. Your payment-per-click or payment-per-view is constantly adjusted based on how effective you are in promoting your favorite sponsors.


HAVE to add Cashcrate!!!!! Oh how they were another all time fave of mine! I have earned $122.25 from them so far.  I am starting to do it a bit more, here and there. I have about $4.40 in my account right now,since cashing out (so a total of $139.50 I have earned from them), and I have 66 referrals 🙂

I will be updating this as I remember more that I use to do for fun and to make a bit of a profit. Just wanted to share! Let me know if any work for you!