I love me a great handbag, don't you? I can never have too many handbags, ever. I swear I have over 10, and one for every season 🙂 I mean, every woman does, right?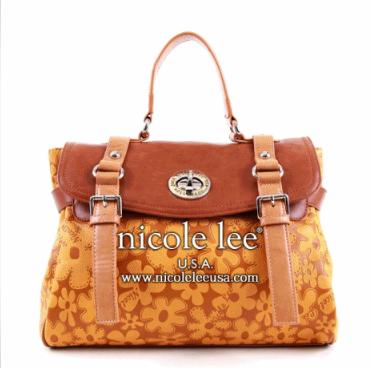 Nicole Lee has some great bags with a great assortment to choose from. But, they also carry other things too, like wallets, clutches, jewelry and more!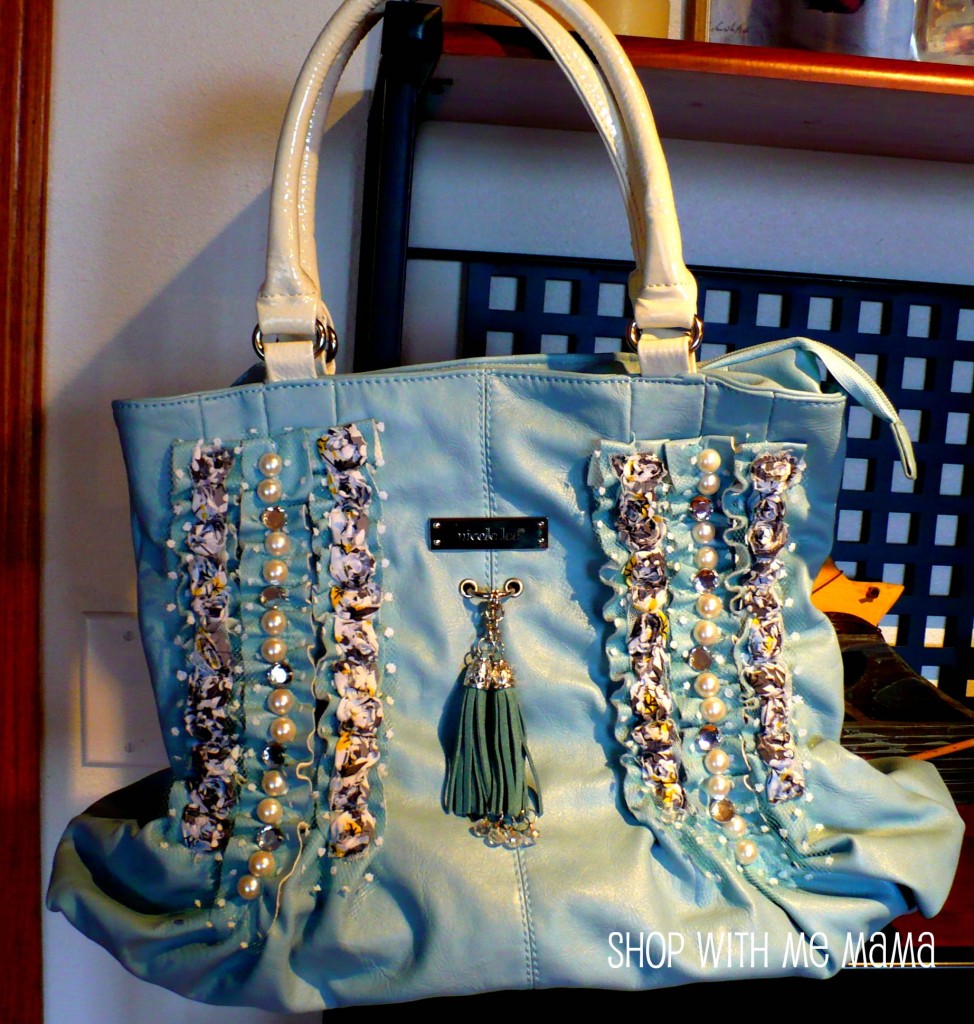 I received a really cute bag, from Nicole Lee. I chose the ILIENA in blue, from their "New Arrivals" section. Now let me tell you, this is a girly girls bag! It has ruffles, tulle, pearls and gems on it! It comes in fuchsia, blue, black, skin and red. It is roomy, trendy, cute and something I can use throughout the summer and possibly the fall, because I think it is really cute!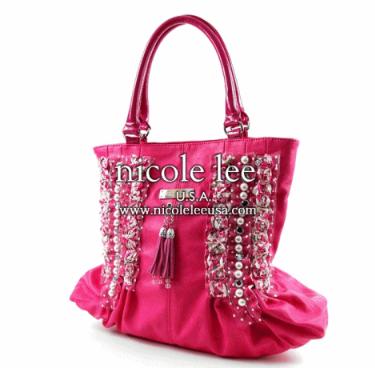 Some Features:
* RUFFLES & PEARLS TOTE
* 2 FRONT ROWS OF RUFFLE PANELS MADE WITH DOTTED TULLE, FABRIC ROSETTES, PEARLS, AND GEMS
* NICOLE LEE NAME PLATE
* DOUBLE HANDLE
* LEATHERETTE ROWS OF RUFFLES ON BACK
* ZIPPER CLOSURE
* 2 INTERIOR ZIPPER POCKET
* LEATHERETTE
* AVAILABLE COLORS: BLACK, BLUE, SKIN, RED, FUCHSIA
* PRODUCT NAME : ILIENA
* SIZE: LENGTH 14.00″ HEIGHT 13.00″ WIDTH 5.25″
* Weight : 3.50 lbs (incl. shipping carton)
This bag is soft and I love that it zips up instead of buttons up. That way, nothing falls out. The double handle is strong and allows me to clutch the bag securely. I got this bag to take with me to Disneyland next month! So excited 🙂
Buy!
You can purchase Nicole Lee handbags online at Amazon.com.
*I was sent product to review. These are my own honest opinions. This post includes my affiliate links.