Oh, how I love the old school toys. You know, the ones that were just built to last and were soooo neat. I remember those toys and oh how I wish I had kept some of my toys from when I was younger!
When I moved out, my dad gave them all away to Goodwill!! Yep, I will never forget it. I had some classics too. I can only imagine what the people at Goodwill were doing when that shipment came in from my dad! They probably sold it all on eBay and made a KILLING, sigh!
Old School Toys
Some old school toys stick around and become oldies but goodies, like the Wikki Stix! Member those? Yep, they are the wax-covered pieces of string that you can mold and shape and stick pretty much any way and anyhow! They are very cool and I and my kids are having a blast with them!
Now the package we received was amazing! It had a rainy day kit in it which consists of the Wikki Sticks and some fun things to do with them, my kids loved this!
We also got the Wikki Stix, of course, and some other fun things! We seriously sat at the dinner table playing with these for about an hour, it was fun 🙂 One of the Wikki Stix kits came with cut out paper shaped like fish, that you could color and add wikki stix too, then make it into a mobile!
It came with all the things to make the mobile, so neat! It also came with a mask you can design, the hat you see my daughter wearing above and more!
My daughter decorated our kitchen chair, how creative 🙂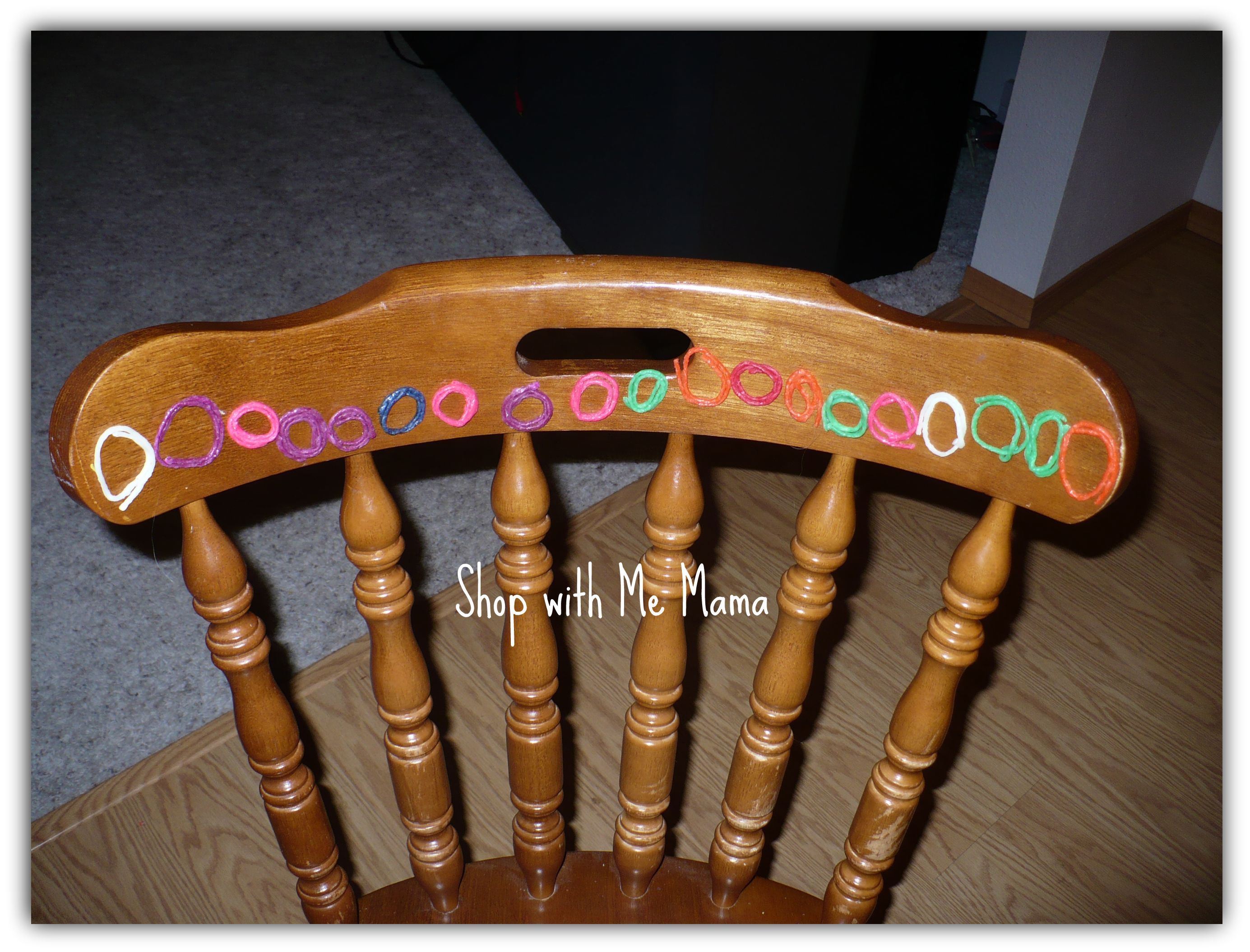 The Wikki Stix does leave your hands kind of sticky feeling, and your counter and tabletops too, but it can be easily wiped clean with glass cleaner or good old soap and water. What is super neat about these too, is that you can create anything with them! You can decorate Easter Eggs with them, make animals, trace lines and shapes, write your name and MORE! So much fun.
What are Wikki Stix Made Of?
Great question! Wikki Stix is made of hand-knitting yarn enhanced with a microcrystalline food-grade, non-toxic wax, the kind used in bubble gum and lipstick. They do not contain latex, gluten, nor peanut or other nut oils or byproducts which makes them an ideal creative activity toy for children with allergies.
How Does Wikki Stix Work?
Simply stated…they stick! No glue, no paste, no mess. Just press them down with light fingertip pressure and they will adhere to almost any smooth surface. They are also easy to peel up and reposition so "mistakes" virtually disappear, which helps build self-confidence. There is no preparation, no clean-up, no mess. Press 'em down, peel 'em off… it's that simple!
And, Wikki Stix is proudly made in the USA!!!
Buy Them!
You can purchase Wikki Stix by visiting them online at http://www.wikkistix.com/
Disclosure:
I received products to review. These are my own honest opinions. The above Amazon link is my personal affiliate link, thanks!
"Have you ever played with Wikki Stix? What Are Your Memories of It?"