Have you heard of the Ooze Labs Slime from Thames & Kosmos? It SO cool and my little girl who makes slimes every day, absolutely LOVED the Ooze Labs: Alien Slime Lab! It is SO cool!
Kids don't play with toys enough anymore and it makes me sad. Everything is electronics nowadays, ugh. Too many times my kids are playing online games with their friends like Fortnite and Minecraft. So, this Christmas my kids will be getting a few non-electronic toys, just to bring back the 'good old days'.
Below, I have a fun list of some non-techy toys. The Ooze Labs: Alien Slime Lab And Some other Fun Toys for you to check out. Make sure you show your kids too. Maybe this year, they just might want some of the fun toys listed below! And, the prices are just right!
*Product received. This post includes my affiliate links.
Ooze Labs: Alien Slime Lab & Non-Techy Toys!
*Ooze Labs: Alien Slime Lab! Now, this is one cool and slimy lab!! Now you can be the lead chemist in your very own lab! Check out unidentified funky, slimy, oozes! Just set up your lab station to mix up a few batches of alien slime. Then you get to conduct tests on them to analyze and investigate their special properties! I have never seen so much slimy goo! So fun for the kids!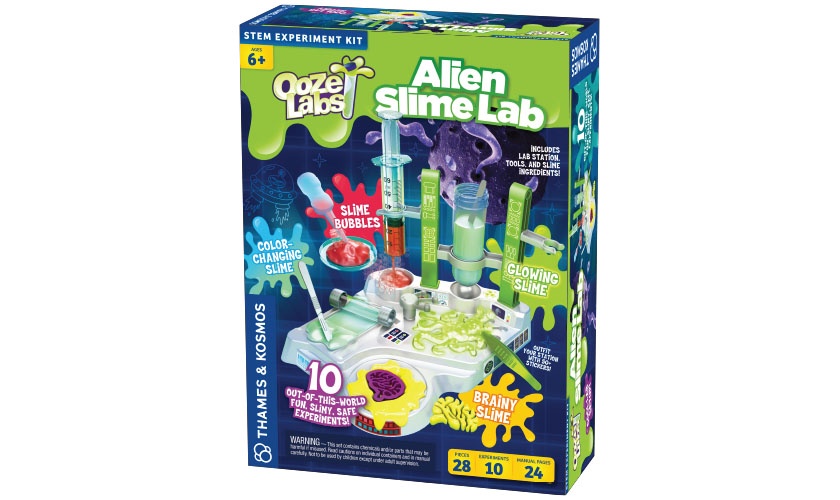 This kit comes with all you need to create an alien slime research station. Use the syringe to conduct tests, roll the slime with a roller and dissect it with tweezers and a plastic scalpel! You can cut a brain shape out of the slime, stamp it with an alien head and then add eyes to it! So fun and slimy! Check out the slimes different colors, glittery components, glowing and color-changing effects and so much more! This is where real science and playful science fiction come together in this wacky, activity-filled Alien Slime Lab kit! Buy it on Amazon.com!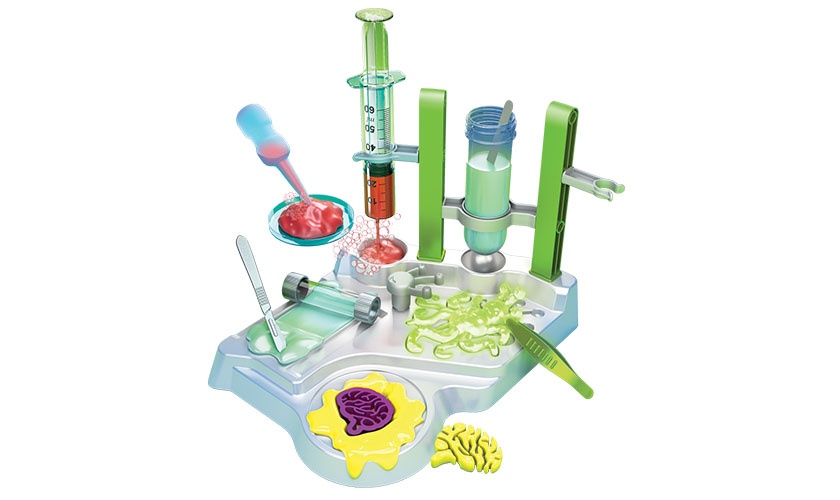 *Rainbow Gummy Candy Lab! Unicorns, clouds, and rainbows … oh my! Make your own delicious, fun gummy shapes using a gelatin mixture: Pour it into the included mold and concoct a spectrum of flavors and colors to personalize your unicorn, cloud, and rainbow-shaped gummy creations. You can even add citric acid to make sour gummies.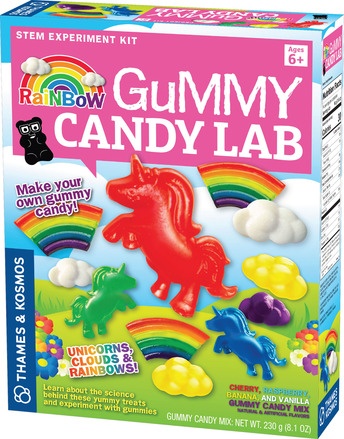 Bonus: Learn about the scientific properties of natural polymers as you cook up these delicious treats! This kit includes all the ingredients needed for a rainbow-gummy good time. MSRP: $19.95 Age: 6 & UP! Buy it on Amazon.com or Thames & Kosmos!
*Ooze Labs Tube 8: Super-Expanding Instant Snow. Leave the cold outside and bring the snow indoors — fake snow, that is! No mittens required for this fun and simple science experiment: Combine this special non-toxic snow powder with water and watch as the mixture expands to hundreds of times its original size, creating a light and fluffy material resembling snow. Bonus: Learn about super-absorbent polymers and their scientific properties as you create your own mini winter wonderland!
Shop!
You can purchase most of the Ooze Labs products on Amazon.com.
Win
One person is going to win An Ooze Labs: Alien Slime Lab kit! Yay!
Rules
The Contest is open to US 18+. Giveaway will end on November 12, 2019, at 11:59 PM MT. Winner will have 48 hours to confirm their win after I email them, or a new winner will be chosen. I am not responsible for lost or stolen mail.