I know during the holidays, it can be hard to come up with cash to shop for family. I have been there and I KNOW it all too well.
Right after I had my second child, we were BROKE. I was not blogging as much as I should have been and my hubby had to get another job to make ends meet. So he was working the whole day and then came home at around 2am only to do it all over again the next day. Still, we were just so broke. I HATED it, who doesn't??
We ended up just buying a few toys off of Craigslist and that was that. Besides, my oldest was only 2 anyways, so he did not care! And, we still buy things used if they are in good condition, as holiday and birthday gifts. Who cares! They are new to my kids and us!
So because of what we experienced and sometimes still experience, me and a few other bloggers wanted to give back this holiday season with a Paypal Holiday Spending Cash Giveaway!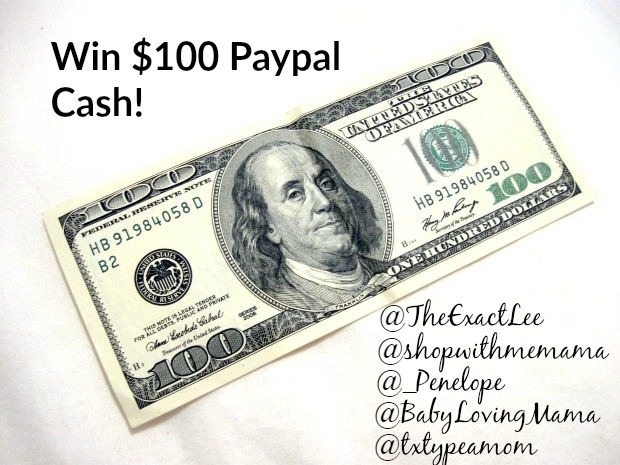 Win
One person will win a $100 Paypal spending cash! Yay!
Bloggers Who Are Participating (besides me!):
Rules:
The giveaway is open to US Residents 18+ and closes on December 15th at 11:59 pm. Winner will have 48 hours to claim their prize after they are emailed or a new person will be chosen. Winner must have a Paypal account so we can send you the money.