Raskullz are adorable 3-D Helmets for your kids! They are fun, adorable and protect your child's head, what more does a kid want from a helmet???
So, you have a super active child who loves riding his bike/skateboard/rollerblades but they don't enjoy wearing the dreaded helmet? Ya, I have two of those little kids too! They don't want to ever wear a helmet! Ugh.
But, when this sweet helmet came in the mail, it was for my son (my daughter was VERY jealous!), he kinda changed his mind about the whole helmet thing, and suddenly WANTED to wear one! This helmet is seriously cool. It is fun and adorable!!! My son really likes his new Raskullz Helmet and I am sure you can see why…
Raskullz Radical 3-D Bike Helmets
And the Side…
Tell me those are not totally cute?!
Raskullz is based on a motley crew of unique characters that includes: Cutie Cat, Brainy Bunny, Shark Attax (what my son got) and Go-Rilla. I seriously HAVE to get the Cutie Cat one for my daughter, soooo cute!!!
The helmets feature 3-D elements made of a soft patented rubber-based material. Ears and muzzles, a dorsal fin and a gorilla's spiky hairdo turn these helmets into something that is actually fun to wear for kids!!
And, each helmet/character, has their own birthday, interests and food preferences! These fun details allow your kids to identify with certain characters!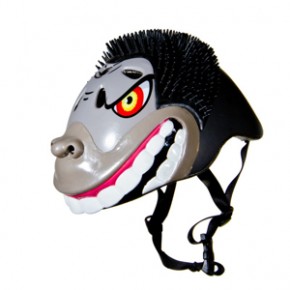 Raskullz Helmets are carried at Target stores nationwide. But, starting in June, distribution will roll out to independent bicycle stores, gift shops, toy stores and sporting good stores like Dick's Sporting Goods and REI.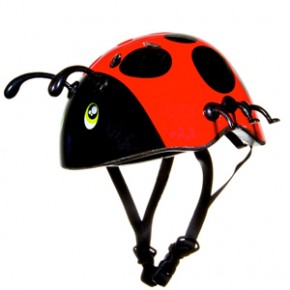 So, if your child throws a fit when you hand them a helmet, you might want to look into Raskullz Helmets! I bet they won't fight you anymore if you hand them this helmet!!
Head on over to Raskullz Helmets and get one, your kids will thank you and so will their heads 🙂
Disclosure:
I was sent the product to review, these are my own honest opinions, thanks!