Haha! I don't know why I titled todays blog that, I guess I just felt like it! I have such randomness sometimes, and I just go with it! Here is a freaky picture to start things off today. I found it while browsing, well, freaky things!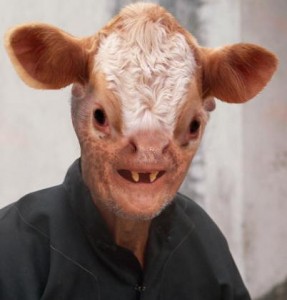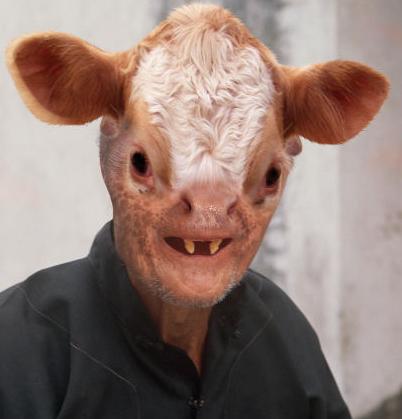 And he jus' wanted to say hi to all my fellow viewers/readers
Wow, just WOW…
K, I am done with the pics, for now…
I am feeling very devious today, and I am not quite sure why? Maybe it is because it is Saturday, and me and the kids are stuck in the house with nothing to do… perhaps… or not… I dunno 🙂 Maybe I will do an add on Craigslist 😉
I am happy today! My husband is going to get a new truck, well, new to us! We really needed a new vehicle, the one that we do have, is breaking down. Now we can finally go places as a family again, and that is so exciting! Can't wait for him to bring it home, so I can take it for a spin!
I know I abruptly cut off my blogs, and start up with the "goodies" but if you know me, you know I am very much all over the place and spur of the moment kind of mama! Hey, I have two small kids, of course I am going to have ADD and jump to one thing to the other! Just enjoy….
~~~~~~~~~~~~~~~~~~~~~~~~~~~~~~~~~~~~~~~~~~~~
Goody time!
Shoes.com is having an up to 75% off sale with an additional 20% off coupon VISA or BFF09 and free shipping
Gap, Gap Outlet, Banana Republic, Banana Republic Factory Stores and Old Navy are offering 30% off in-store purchases with a printable coupon through 3/15/2009
Studies:
$85 Phone Interview /Multiple Sclerosis / 18-65
I just got this email from Fieldwork:
We are looking for males and females 18 – 65 years old who have Multiple Sclerosis to participate in a paid telephone interview.
If you qualify and participate in the 45 minute telephone interview you will receive
$85
If you or someone you know has Multiple Sclerosis
please call MELANIE THOMAS to qualify for the interview at
888-863-4353
Link to join:
HOT Freebie!!
FREE Tote from V i X Swimwear
http://www.vixswimwear.com/default.asp
click on "Become a VIX VIP or use this link:
http://www.vixswimwear.com/vip-signup.asp
Limited time offer. While supplies last.
FUN FREEBIE FOR APRIL FOOLS DAY:
FREE Sample GIANT Parking Violation Ticket (STICKER) Car Will Be Towed..
Direct Link~ http://www.gabpproperty.com/artic…Q_ai_E_265
FREEBIES:
FREE Bread Recipe Book free through 04/30/09
http://www.breadbreakthrough.com/Default.aspx
Click on "order free BreadBreaktrough" or "click here".
The Bread Breakthrough's fuss-free recipes include Neapolitan-style pizza, pull-apart rolls, streusel coffeecake, delicious breads and a bread-making gift kit. You'll also receive tips for homemade baking success. To order today, click here No shipping and handling fees through April 30, 2009
FREE Sticker Sample Pack
http://www.stickernation.com/samples.htm
Google Voice Going to give a free phone number "for life"
---
http://www.google.com/support/voice/…?answer=141993
You have to leave your email address to be notified when it starts which is supposed to be soon.
Google Voice is a new Google service that offers "one number for life," so that one incoming call to that number gets forwarded to all your other numbers — work, mobile, home or hotel room. Users get free calls across the United States and international rates cheaper said to be currently cheaper than Skype. Landlines, computers and cellphones can all access its services. Voicemails are automatically transcribed and sent as e-mails or text messages, and there are loads more features, including smart handling of SMS messages, free conference calls, switch phones during a call, the ability to listen to a incoming voice mail before taking a call and call recording. Available now to current Grandcentral users but check out the video features to find out what they have planned.
Not really much goin' on today in the freebie world. Never usually is on the weekends, sigh! But if there is, you will find it here!! I hope you all have a great Saturday! Here is to freebies tomorrow!!
Until the Next Deal,
// <![CDATA[
document.write(" \n\n
");
// ]]>