*product received. All opinions are mine.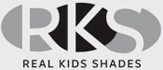 Little ones eyes need protection too! I tend to forget this. I love wearing my sunglasses and know that they protect my eyes, but I often forget about my kids eyes too. Poor lil' things!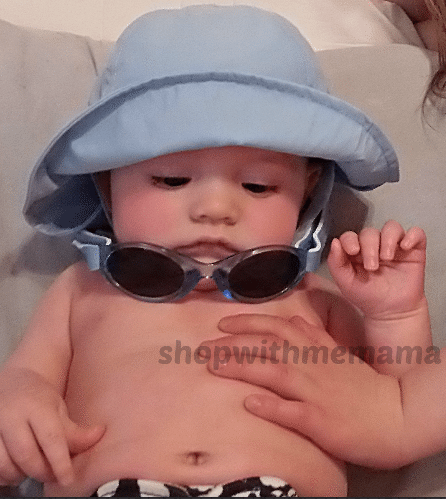 Real Kids Shades offers a fun variety of shades/sunglasses for your little ones, so they no longer have to do without. Sun is dangerous, so sunscreen and shades is the way to go!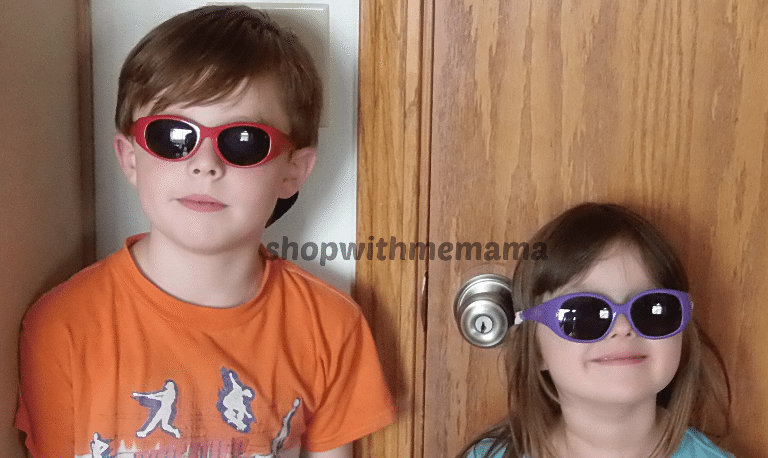 I was sent three cute little pairs of sunglasses for all of my kiddos! Even the baby 🙂 They are perfect for them and fit them okay. I say okay, because my son's looks kind of small for his face, but my daughters fits her better. Even the baby sunglasses fit him pretty well! I just have to adjust them better on the sides, then they fit the baby better. I just wish that the velcro on the sides was a bit longer to make for a tighter fit.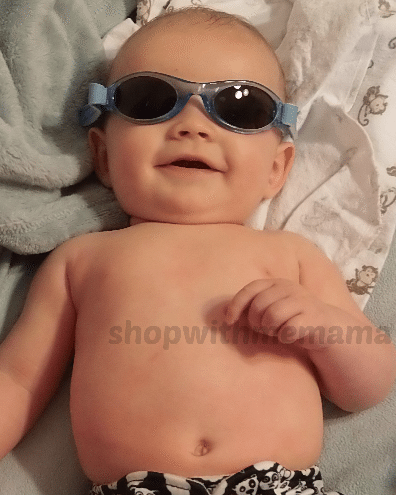 These sunglasses are for baby/kids ages 0-12 years of age! How cool is that?! I chose the following pairs to review:
Flex Shades (3-7 years old) in Red
Flex Shades (3-7 years old) in Purple
Infant Shades (0-24 months) in Light Blue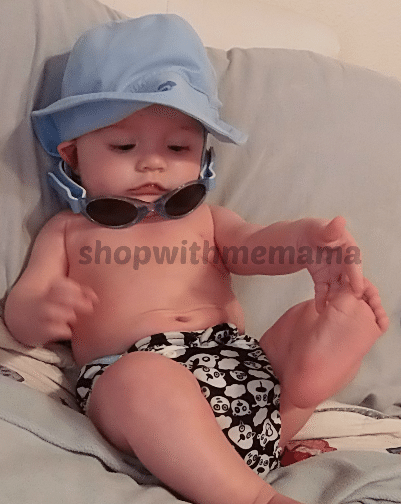 The Flex Shades come in nine different colors and are very sturdy and fit well on my kids faces. They also have Flexible unbreakable rubber frames, which is a must for kids! They are also shatterproof and impact Resistant and they offer 100% UV protection. They come with a removable neoprene® strap, so your kids won't lose them!
The adorable Infant Shades that I received are too cute for words! They come in 12 different colors/patterns. They also offer 100% UV protection and are shatterproof and impact resistant and are RX capable!! These also come with an adjustable neoprene® band that comfortably and securely keeps the glasses in place (but there is room to wiggle because it does not keep my sons glasses in place!). These infant sunglasses came with a sun hat and cute carrying case!! We LOVE this set!!
Buy
You can purchase these kids sunglasses online at http://www.realkidshades.com