This holiday season, Reader' s Digest, an official Disney publishing licensee, is offering an exciting new line of interactive children's books based on the widely anticipated Disney film Tangled (release date: November 24) and Disney Pixar Toy Story 3, the blockbuster No. 1 hit film of the summer. Each book comes equipped with moving pieces and/or digital parts!! We love these Tangled & Toy Story 3 Children's Interactive Books!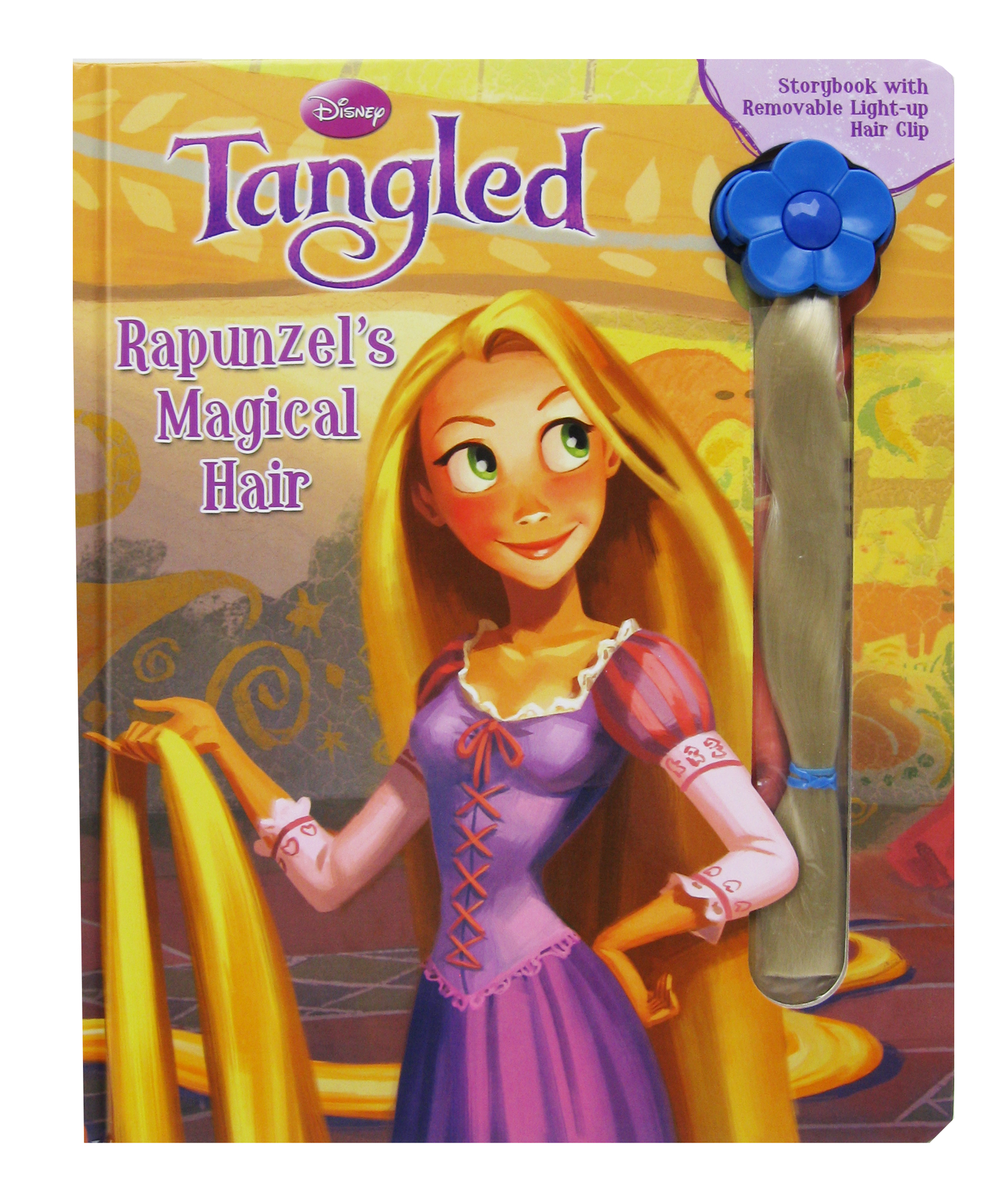 I can't wait to see the movie Tangled! We have already seen Toy Story 3 and loved that, and just can't wait to see Tangled!! It looks ADORABLE! Readers Digest has come out with some awesome books for both Toy Story 3 and Tangled. They are awesome books and are interactive! So neat! I received SIX of these amazing books 🙂 So happy!!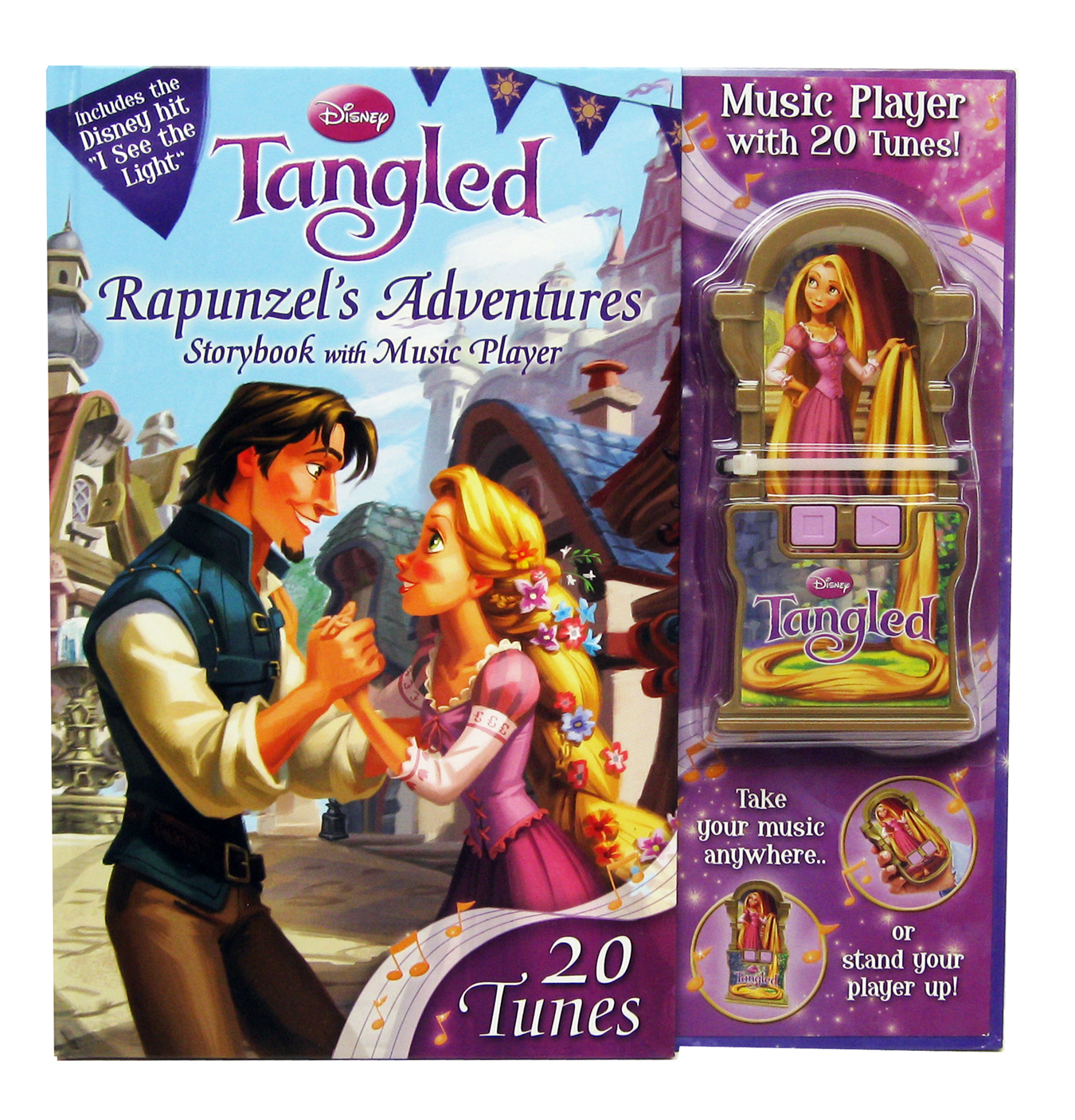 The Toy Story 3 and Tangled have a recordable book, where you can read the story to your child and record your voice. When you are busy, just hit the play button and your child can have YOUR voice read to him or her whenever! Tangled & Toy Story 3 Children's Interactive Books are so fun!
Tangled & Toy Story 3 Children's Interactive Books
Disney Tangled, Rapunzel's Dream, available is a storybook that includes a musical hairbrush that your child can use just as Rapunzel would in the actual movie.
One wave brings this magical brush to life as it "sings" a lovely melody while combing magically through your child's hair. My daughter LOVES this hairbrush!! Every time she brushes her hair, the hairbrush plays a beautiful song!!
Disney Tangled, Rapunzel's Magical Hair, is a great new storybook that features a removable light-up hair clip. Throughout the book children are encouraged to use this clip as Rapunzel would in certain scenes taken straight from the movie.
This is super fun! It is a little clip with a long lock of blond hair. Your daughter can clip it right into her own hair and the clip lights up and flickers.
My daughter loved wearing this to bed, of course, I took it out when she fell asleep. The only thing is is that the battery in this clip did not last that long 🙁 So it does not light up anymore!
Disney Tangled, Rapunzel's Adventures, is a storybook with a portable music player containing I See the Light, a song from the movie, as well as 19 additional tunes inspired by the film. This player can be used page-by-page along with the storybook or as a stand-alone toy bringing to your child musical tunes for hours of play.
Disney Pixar Toy Story 3 Record-A-Book, is also available along with Disney Princess Dreams Record-a-Book. These new record-a-books are a great way for friends and family to be involved with a child's fun and learning.
Pre-record your voice along with the pages of the book and surprise your loved one this holiday season. This is fun. I actually recorded my own version of this story, and made it funny, saying that Woody was tooting, LOL! My son and daughter laughed sooo hard!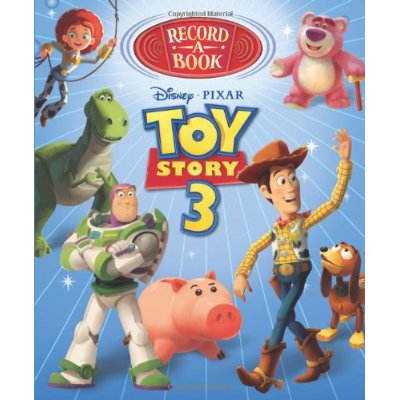 Disney Pixar Toy Story 3, Together Forever, is a storybook and play box in one! This portable play box comes with a storybook, 33 press-out play pieces, and 36 reusable stickers! Great for travel or fun at home, this book is sure to provide hours of fun for your little loved ones.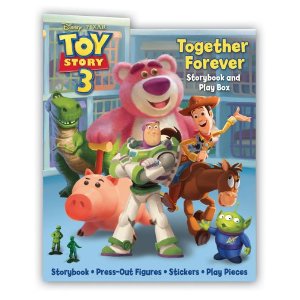 Gotta love Disney and gotta love all the cute fun things they offer children (and adults!).
Buy Them!
Tangled & Toy Story 3 Children's Interactive Books are an official Disney Publishing licensee. The books are available now at retailers everywhere.