*This is a partnered post. Opinions are my own.

I already filed my taxes for this year. We always do it right away and get it done and over with. But, if you are like my sister, you have not filed your taxes yet so you better hurry it up! Tax season is among us!!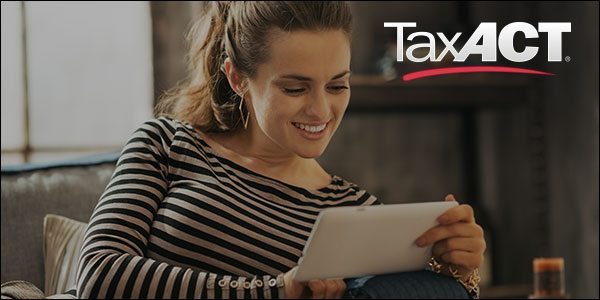 If you have not filed your taxes yet, Tax Act is a great place to get your taxes done in a hurry. You can save time and money compared with traditional tax preparation and filing companies by using Tax Act.
Tax Act offers the biggest refund guaranteed in the fastest way possible! Hmmm, maybe next year I will use Tax Act! Sounds like they mean business! You can start your free return today and if you are a returning customer, just sign in. They will have your information.
There is three ways you can get your taxes done. You can choose between Free Federal, Deluxe Federal or Ultimate Bundle. See below for your options. Just click on the picture to enlarge!


About Tax Act:
TaxACT® was founded in 1998 and specializes in tax preparation software and Web-based services. Their flagship product, TaxACT, provides users the highest degree of accuracy and completeness and is designed by in-house programmers, CPAs (Certified Public Accountants), and tax accountants. Tax Act's primary goal is to provide high quality tax software at an affordable price.
So, get your taxes done today and stop waiting until the last-minute! Maybe next year you will do them early, like me?
Have You Ever Used

Tax Act

? What Are Your Thoughts On This Service?
Tax Act is a one stop shop for filing state and federal taxes http://t.co/lqfrlcdpIr @TaxAct #ad #efile #businesses #bloggers

— Kim Delatorre (@shopwithmemama) April 12, 2015