*This post includes my affiliate links.
Just wanted to let you all know about a great sale that will be going on this weekend, from Christopher Drummond
Beauty!
They are having a promotion coming up this weekend called 'The Magic of Mothers and Daughters'! This promo offers a site-wide 30% off with code: 051330. This starts Friday, May 10 and ends Monday, May 13!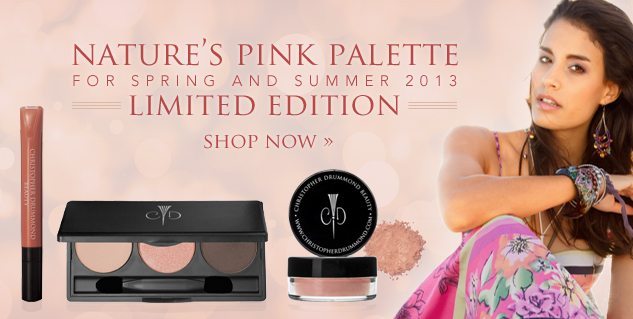 Nature's Pink Palette collection is available at this fabulous offer:
§  Matte Summer Titanium Oxide-free Blush: peachy tan with a hint of pink
§  Charisma Lipgloss – milky, opaque nude pink
§  Nature's Pink Eyeshadow Trio – Pink Beige Matte, Pink Champagne Shimmer, and Plum Brown Matte
So, get to shopping and snag this great promotion, this weekend online at Christopher Drummond