I think every little girl should own a tutu or five. My little 3-year-old loves to play dress up, put on makeup with mommy and have me do her hair. She loves to look pretty! What little princess doesn't? And boy do I have fun doing it!
Tutu Pour Mon Deux has some really cute tutu t-shirts for little girls. Totally cute in fact! I got to browse their website and choose something, well, my daughter choose the patch that goes on the shirt ( a princess crown, naturally!), and design her own tutu! She was all excited about getting her t-shirt tutu in the mail!
We received it not shortly after and oh it was packaged adorably! See how nicely it was packaged???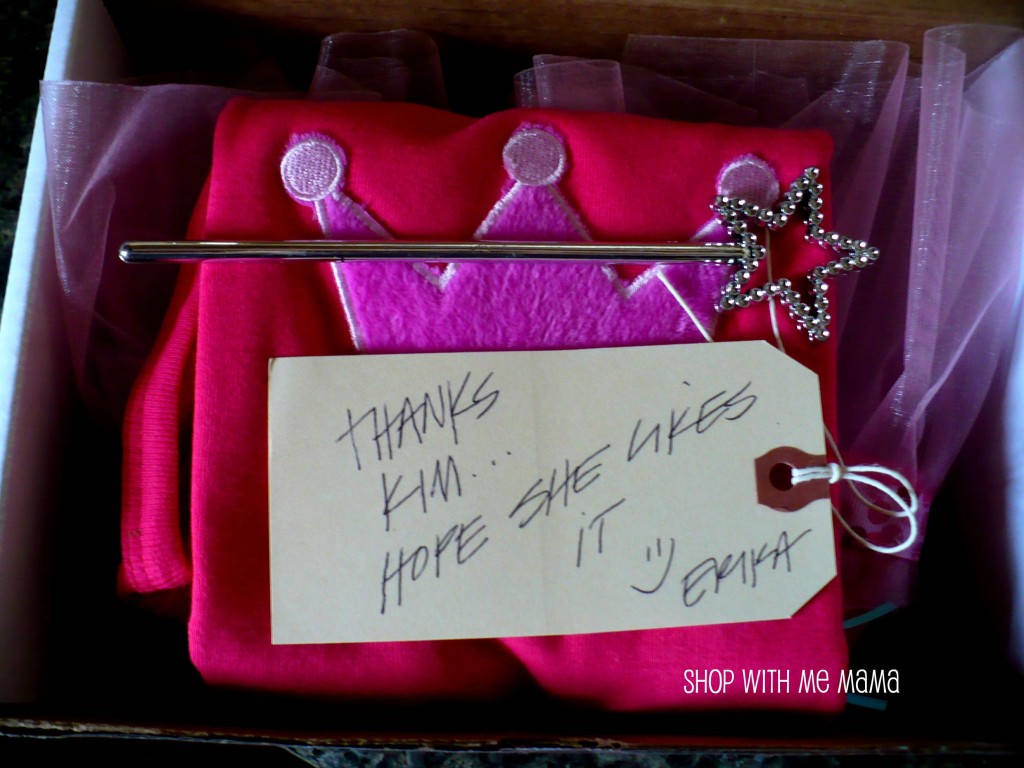 Ya, totally cute right off the bat, huh?!
When my daughter saw this and the little princess wand, she was sooo excited!! It was totally cute! And, she loves wearing her Jelly Bean Sandals with this!
I seriously have the CUTEST little baby girl in the whole entire universe!!!
She is going to wear this one day in Disneyland when we go next month, so she can be pretty for Mickey and Minnie Mouse! I will, of course, buy her little stretch shorts to wear underneath 🙂
Oh, she is just so cute! I am in love with her, can you tell?? This is the back of it…
We had so much fun designing her Tutu T-Shirts and it was so easy to do! I really liked the little patches that they had to choose from, you know, the patches that you can have on the shirts. My daughter chose the Princess hat like I already said, but they have a nice assortment and recently added three more!
"Our tutu t-shirts aren't just for ballerinas. Girls everywhere are pirouetting in the hippest tutu t-shirt out there. With every tutu sold, Tutu Pour Mon Deux has pledged to donate one-third of the proceeds to Children's Hospital Boston"
A Bit About Tutu Pour Deux (taken from their site):
Charged with color, and full of energy…and that's not just our tutu t-shirts – it's the little girls' wearing them!
We've combined a band of organza and colorful ribbon and attached it to the bottom of either a sleeveless or long-sleeved shirt with a unique image ironed onto the bodice creating a one of a kind, little girl's tutu shirt. Our tutu's come in an array of eye-catching colors with prices ranging from $34-$38 and come in sizes ranging from 18 months to 6T.

Buy Them!
You can purchase these adorable, one-of-a-kind Tutu T-Shirts for Your Princess, by visiting them online at http://www.tutupourmondeux.com/