*Products received. Opinions are my own.
Frequent heartburn sucks, it just does. My poor hubby suffers from frequent heartburn and has to take OTC medicine to help with it. Before finding an OTC medicine to help with his frequent heartburn, he was always asking "What should I take for frequent heartburn?" Until now, he did not know the answer and he was miserable.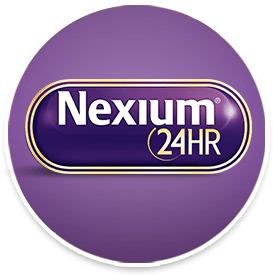 A product that my hubby has been using is Nexium 24HR. Nexium 24HR is indicated for the treatment of frequent heartburn (two or more days a week) in adults (18 years and older). The active ingredient in Nexium 24HR is esomeprazole 20 mg, which is a part of a group of medications called proton pump inhibitors, or PPIs.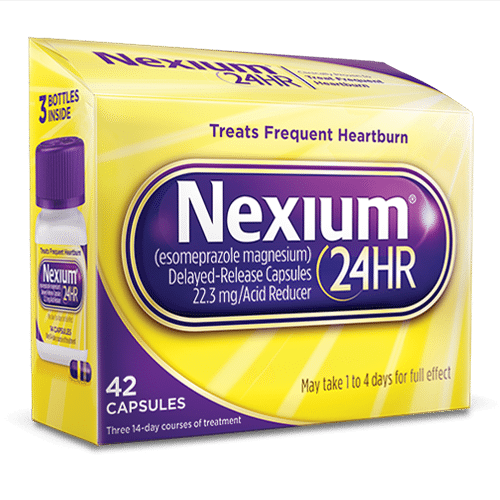 Nexium 24HR takes about 1-4 days for full effect. My hubby started feeling relief after about two days of taking this pill. He has been taking it ever since. My hubby likes that he can get Nexium 24HR over the counter and not have to wait on a prescription.
During the holidays, is when heartburn really hits. All the good food and the snacking can take a toll on your body! Not only do many people gain weight, but they get that dreaded heartburn too. I am lucky enough to only get heartburn when I eat something my body does not agree with.
If you want more information about Nexium 24HR please check out their site.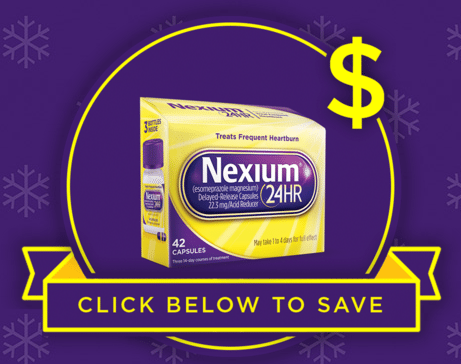 Grab That Coupon!
Grab this coupon and save $6 on Nexium 24HR!
Get Social!
Connect with Nexium 24HR on Facebook!
Do You Suffer From Frequent Heartburn?