This post is all about the best bubble tea kits! Bubble tea, also known as boba tea, is a sweetened beverage that originated in Taiwan. It has become increasingly popular in recent years and can be found in many stores around the world. While store-bought bubble tea is delicious, it can be expensive. That's why Pearly Drinks created their do-it-yourself boba tea kits! Their kits are easy to make, cost-effective, and come with everything you need to enjoy bubble tea at home. We recently had the chance to review one of their DIY boba tea kits and it was love at first sip!
If you've ever tasted bubble tea, then you know just how delicious it can be. But if you're like me, then you don't want to go out and buy bubble tea every time a craving hits. That's why I was so excited when I heard about Pearly Drinks and their DIY boba tea kits!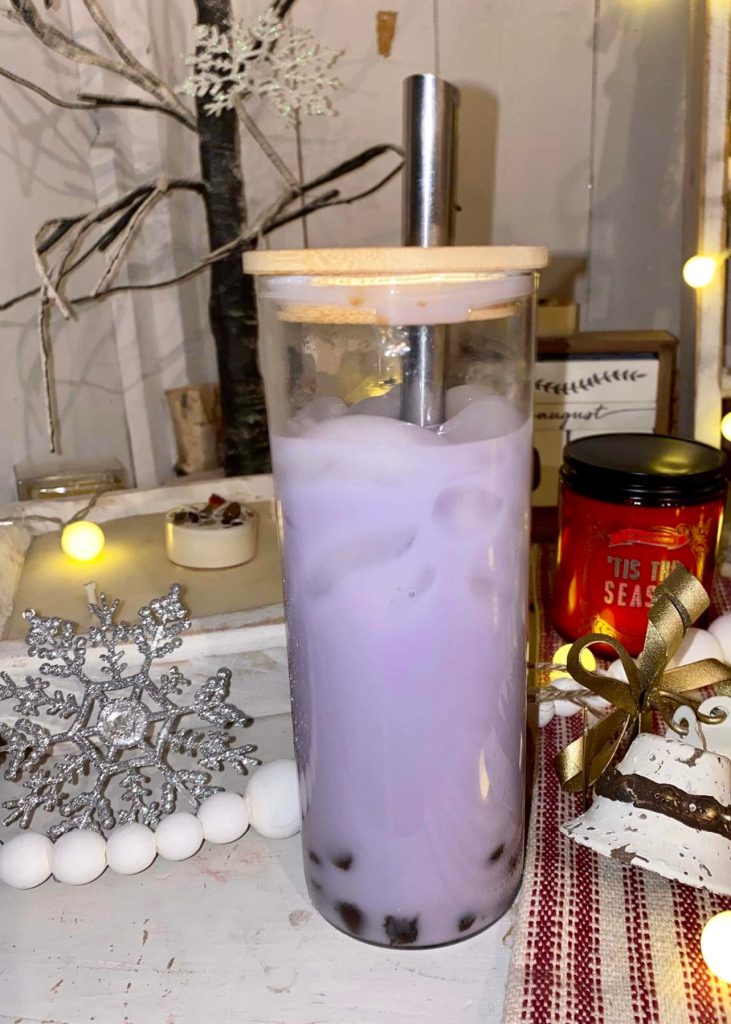 *This post includes my affiliate links
Best Bubble Tea Kits
The starter bundle (we received to review), contains 6 original milk tea packets, 6 taro milk tea packets, 12 instant tapioca packets, a reusable cup, and a straw so that you can enjoy your bubble tea without having to buy anything extra! All you need besides the kit is your favorite type of milk or non-dairy milk alternative (or water!).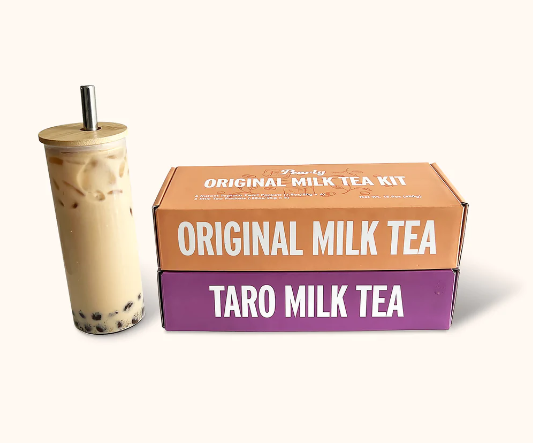 My daughter loves making her own bubble tea with her Pearly Drinks kit because it's fun, easy, and tastes great! The instructions are simple enough for her to follow on her own but if needed I am always there to help out too.
The taste was spot on; it tasted almost identical to store-bought bubble teas. Plus, the reusable cup and straw are nice touches that make it feel like we're having an authentic bubble tea experience every time we make one!
The ingredients used in Pearly Drinks' boba tea kits are high quality, making them taste just as good (if not better!) than store-bought bubble teas. They are also more affordable than store-bought drinks which is an added bonus! Plus they just launched 3 new flavors (Matcha, Passionfruit, and Thai Milk Tea)! So now we get even more variety when we make our boba teas at home!
We decided to try out the Taro milk tea flavor for our first try at making boba at home. The instructions were really simple – all we had to do was mix together the milk tea packet with hot water, stir until dissolved, heat the tapioca pearls in the microwave for about 30 seconds, then add the tapioca pearls into the mixture.
Once they were mixed in the tea they were ready to go! We topped off our cup with ice cubes too! And voila – we had made a delicious bubble tea in under 3 minutes! And…. it was SO good!
If you love bubble tea but don't want to spend a fortune on takeout drinks every time a craving hits, then Pearly Drinks DIY Boba Bubble Tea Kits are definitely worth checking out! Their Best Bubble Tea Kits come with everything you need to make delicious drinks in just 3 minutes without leaving your home. Plus, they're more affordable than store-bought boba teas and taste even better too! So what are you waiting for? Get your own Pearly Drinks kit today and enjoy your favorite boba at home anytime!
Discount Code!
Use the discount code: shopwithmemama at checkout to receive a discount on your order!
Buy
You can find the DIY Boba Bubble Tea Kits that Pearly Drinks offers HERE. They are reasonably priced and are the perfect thing to get that special someone for Christmas!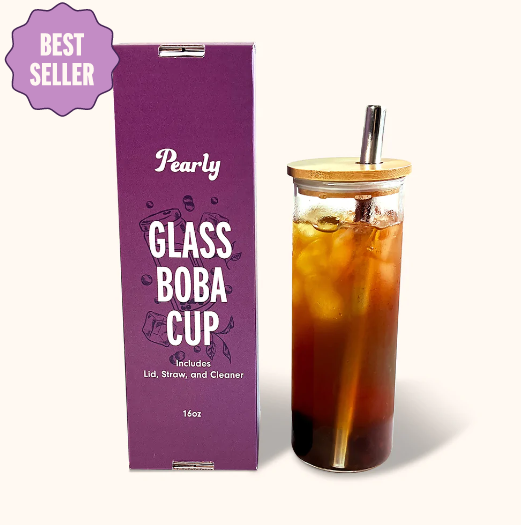 Win!
One person will win a Bubble Tea Reusable Glass Cup and Metal Straw! So be sure to buy your Boba Tea Kit too!
Rules
The contest is open to US 18+. The giveaway will end on December 13, 2022, at 11:59 PM MT. The winner will have 48 hours to confirm their win after I email them, or a new winner will be chosen. I am not responsible for lost or stolen mail.