About Kim Delatorre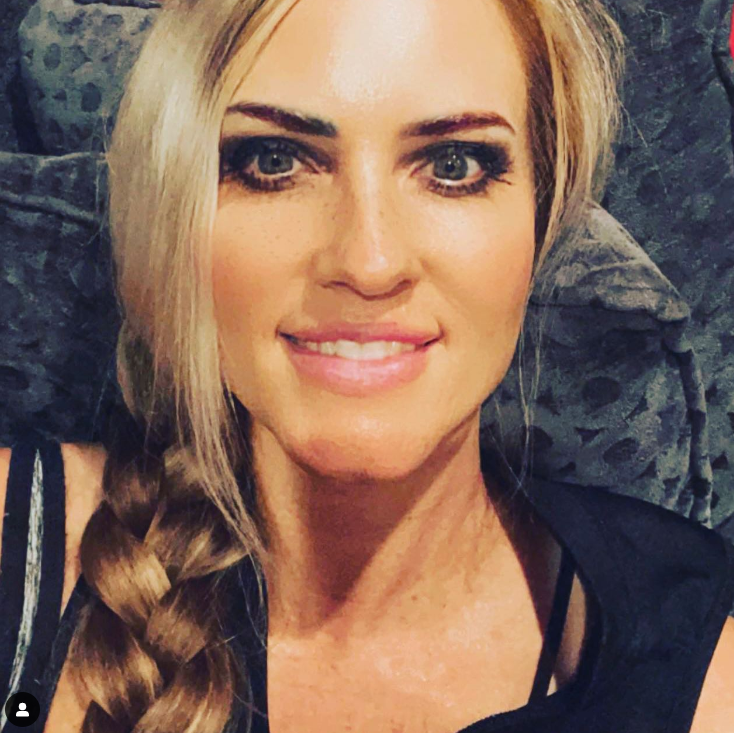 Kim Delatorre: Founder and CEO of Shop with Me Mama
My name is Kim, I am 48 years old and I am a stay-at-home mom to three amazing kids, Zaden who is 17, Presley who is 15, and Kellan who is 10. We live in a VERY small town, and love it! It is quiet and far from a lot of things, but that is how we like it.
I am the creator and owner of the popular lifestyle and parenting blog Shop with Me Mama. I have a passion for discovering and sharing the latest trends, products, and deals, which has helped me establish myself as a trusted source of information and inspiration for my readers. My blog covers a wide range of topics, including family life, health and wellness, fashion and beauty, food and travel, and more!
I am known for my engaging writing style and honest, relatable voice, which has earned me a loyal following. I have collaborated with numerous brands and companies (see the growing list below) to provide my readers with valuable insights and reviews. Apart from my blog, I am also active on social media, where I share my daily experiences and interact with my followers.
Through my work, I aim to help others navigate the challenges and joys of modern parenthood while staying stylish and on-trend. I truly believe in making a positive impact on people's lives, and I hope to continue doing so through my blog and social media platforms. Feel free to follow SWMM on social media: Instagram, Facebook, Twitter, Pinterest, Tiktok
As Seen On:
Cision
Huffington Post
SmartyPants Vitamins
Mansfield Plumbing
Brands I Have Worked with
I had the opportunity to be in a Proactiv Solutions commercial (July of 2009) and loved every minute of it! By now you have probably seen me on t.v. and don't even know it 😉
Cooper Tire
Maytag (Dependable Laundry Mom)
Sleep Number
Mansfield Plumbing (jetted tub and toilet review)
Razor
HP Smart Mom Panel
Sprint Ambassador
Slim-Fast Ambassador in early 2012
Step2 Test Drive Mom
Dreamfields Pasta Ambassador
Kolcraft Mom
Chef Boyardee (Little Chef e-Cookbook)
Little Tikes Brand Ambassador
Almay Spokesperson
Finish Mom (dishwashing products)
Tommee Tippee (Tommee Mommee)
Shop Your Way (Brand Ambassador)
Papa Murphy's
Kohl's
Overstock.com
Walmart
Peg Perego
NewAir
Fisher-Price
LeapFrog (Mom Ambassador)
KidKraft
Blast Zone (Blow Up Jumpy Water Park/Houses)
And Many More!!!
I was featured on Cision, as one of the Top 50 U.S. Mom Bloggers
And As One Of The Top 50 Review Blogs!
I also have three other blogs!
As if I don't have enough going on in my life at the moment! Haha! I love creating and writing so having three other blogs just felt right for me! They are below!
*MyFitnessRoutines: All about fitness and health! This blog was created in April of 2021. I started my fitness journey on February 28th of that year and have not looked back! I love all things fitness related and strive to share my love of all things fitness related with my followers! Follow My Fitness Routines on social media: Facebook, Instagram, Tiktok,
*ChristmasCraftsAndRecipes: I started this Christmas, recipes and crafting blog in September of 2021. I love everything that has to do with Christmas so it just felt right for me to start a Christmas blog! It is still a work in progress! Follow Christmas Crafts And Recipes On Social Media: Instagram, Facebook
*CookWithMeMama: NEW Food blog! Of course, I also had to create a food blog! It is kind of a spin-off of Shop with Me Mama (hence the name!). I love cooking, baking, and creating delicious, homemade food in my kitchen. So, why not share all my unique recipes with the world?
This is a VERY new blog and it does not have any posts yet because I JUST started it last week! I am proud of myself because this is the very first blog that I set up myself. I did not hire anyone to help me. I wanted to learn how to do it and I did! However, the social media for this blog is active and quickly gaining followers daily!
You can follow this blog on social media: Facebook Group, Instagram, Tiktok
---
Want to talk? Want to collaborate? Feel free to contact me at [email protected]! I am looking forward to hearing from you.