Giveaways On Blogs! I always have fun giveaways going on! Well-known brand-name products are ready for you to win! Check out my most recent giveaways, below, and stay tuned for MORE coming SOON!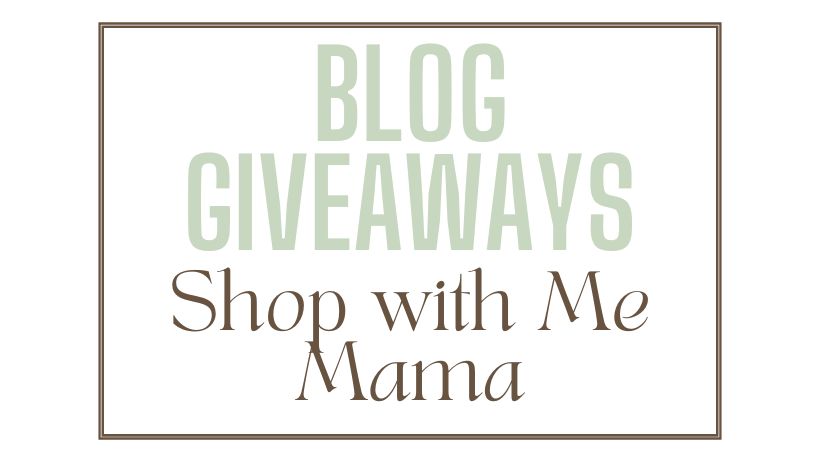 Playmobil Rainbow Castle in The Clouds! Ends December 4th
Spongebob Squarepants DVDs! Ends December 10th
Manmade Men's Boxers and Socks Bundle! Ends December 11th
$100 Credit To Gourmet Gift Baskets! Ends December 12th
Dreo Wall Mounted Heater! Ends December 17th
Copper Compression Giveaway! Two Winners! Ends December 21st
An Assortment Of Healthy Dog Treats From Farm To Pet! Ends December 24th
---
Welcome to Shop with Me Mama's Giveaways, where we bring you exciting opportunities to win amazing prizes! Our team at Shop with Me Mama is passionate about sharing the joy of giveaways with our loyal readers. We believe that everyone deserves a chance to experience the thrill of winning fantastic products and experiences.
What sets our giveaways apart is our commitment to curating a diverse range of prizes that cater to various interests and lifestyles. From the latest gadgets and technology to beauty and fashion essentials, home decor, family-friendly items, and so much more, there's something for everyone in our giveaways.
Participating in our giveaways is simple and easy. All you need to do is follow the instructions outlined in each giveaway post. We typically ask you to complete a few simple tasks, such as subscribing to our newsletter, following us on social media, or leaving a comment sharing your thoughts or answering a question.
Once you've completed the entry requirements, you'll be entered into the giveaway drawing. Winners are chosen randomly, ensuring fairness and giving everyone an equal chance to win. We announce the lucky winners on our website and social media platforms, so be sure to stay tuned to see if you're the lucky recipient of one of our fantastic prizes!
At Shop with Me Mama, we take pride in partnering with reputable brands and companies to bring you high-quality products and experiences. We strive to collaborate with brands that align with our values and share our commitment to customer satisfaction. Our giveaways feature products that we genuinely believe in and that we believe will enhance the lives of our readers.
Not only are our giveaways a chance to win incredible prizes, but they also provide an opportunity for our readers to discover new and exciting products. We love sharing our honest reviews and experiences with the products we offer in our giveaways, giving you a glimpse into their features, benefits, and why we think they're worth your attention.
Join us in the fun and excitement of Shop with Me Mama's Giveaways! Keep an eye on our website and follow us on social media for regular updates on our latest giveaways.
Don't miss out on the chance to win fabulous prizes that can enrich your life and bring a smile to your face. We can't wait to see you participate and celebrate the thrill of winning with Shop with Me Mama's Giveaways!
---
Places I List My Giveaways On Blogs At: