Here is the 2022 Holiday Gift Guide for Dad! Dad's can be hard to shop for! Am I right? Every year, I swear I always buy my dad a gift card to one of his favorite stores. I guess that isn't a bad thing though, right? Because then, my dad can buy what he REALLY wants! Find the perfect gifts he'll love with our holiday gift guide!
Don't miss a chance to surprise dad on Christmas day with these great gifts from our holiday gift guide! We have all the best father-friendly products for him that will make this year's Christmas perfect! Shop now and find your favorite hidden presents for dad!
*This page includes my affiliate links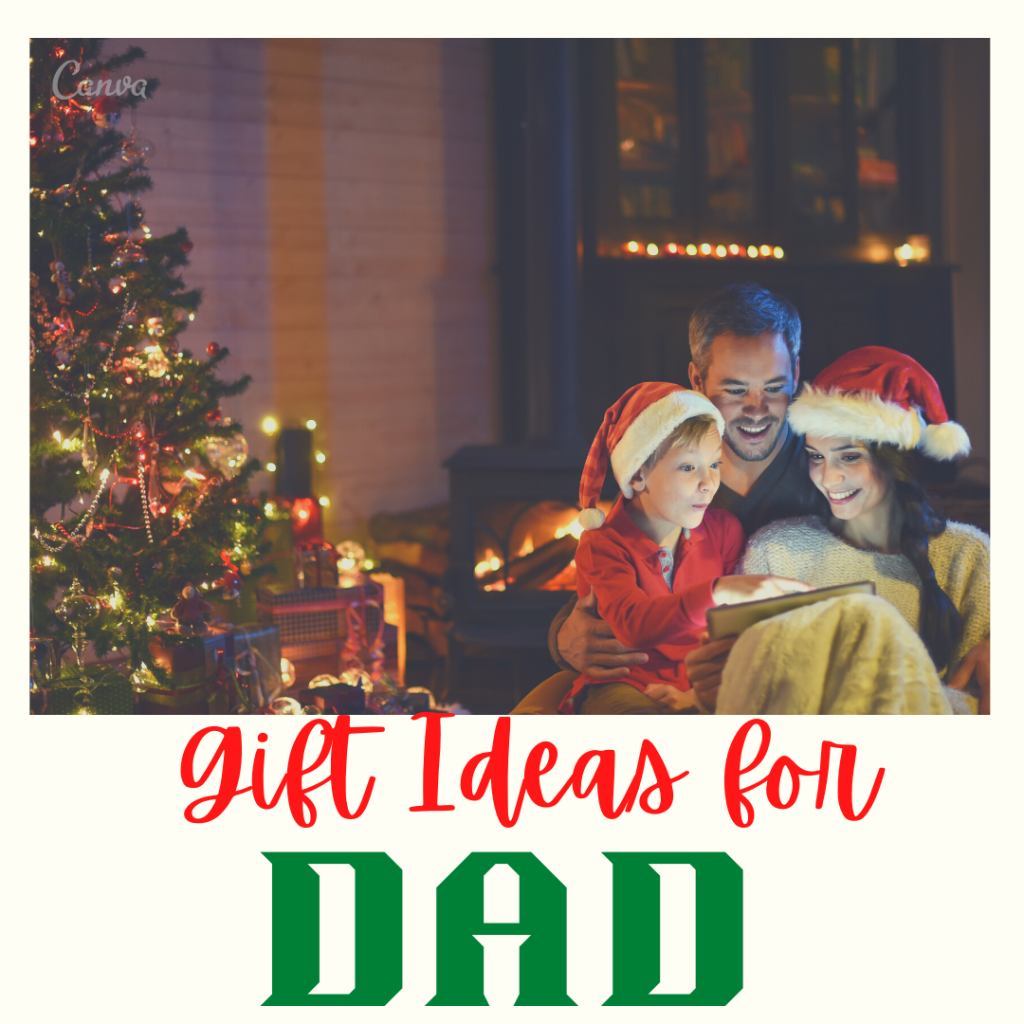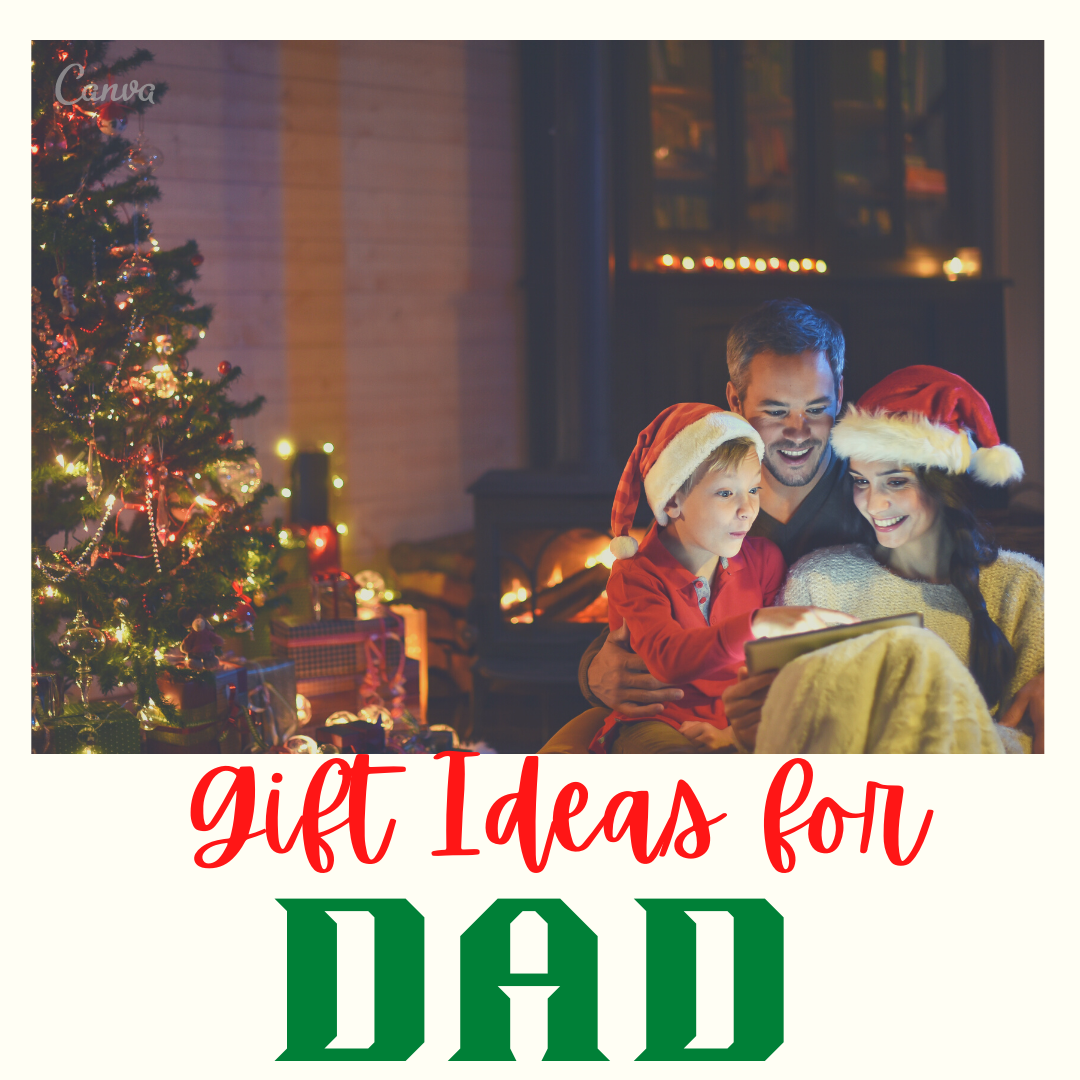 2022 Holiday Gift Guide For Dad
Need help picking out the perfect gift for dad this Christmas? With our Gift Guide, you'll be able to give your loved one a customized choice based on his personality and his interests. Whether he's the rugged outdoor enthusiast or the conventionally dapper gentleman, we can guide you through finding gifts that will make him smile this Christmas.
PROPS™ 22" HARDCASE CARRY-ON Suitcase: With its industry-exclusive, patent-pending leg system, the PROPS™ 22" carry-on will transform your travel experience. Its instant work surface makes layovers more productive. Its innovative legs provide you with an instant, extra luggage rack, making hotel rooms cleaner and more organized. And that's just the advantage of the legs. PROPS also offers a curated set of design features that make it one of the most durable, flexible and effortless carry-ons available. Features and details World-first, patent-pending PROPS leg system Lightweight yet durable polycarbonate outer hard shell Dual-spinner wheels with ball bearings, for smooth handling and durability Unique, top-lid opening maximizes packing space in the main compartment Interior compression packing system Adjustable, three-stage telescopic trolley handle Top, side and bottom carry handles YKK zippers TSA-approved integrated combination lock Expansion zipper for increased space 100% pure virgin" polycarbonate outer shell

Damascus Cutter Knife: From its durable burlwood handle to the mesmerizing Damscus swirl blade your favorite guy will be thrilled with this testosterone-loaded blade. Add in a custom personalization and you have a hit gift for any man. This great knife is heavy-duty burl wood with stainless titanium steel coated blade. It can be custom engraved with two lines of up to 15 characters per line. The second line is optional, if you choose to have a second line it will be in a smaller cursive font.

Home Sweet Home Cutting Board: These personalized carving boards are perfect for use both in the kitchen and on the patio. Equipped with a juice groove ideal for cutting raw meats or serving up the best burgers in town. The durable bamboo construction looks great and is sturdy enough to last for years of regular use.

reMarkable 2 The next-generation paper tablet: Replace your notebooks and printed documents with the only tablet that feels like paper.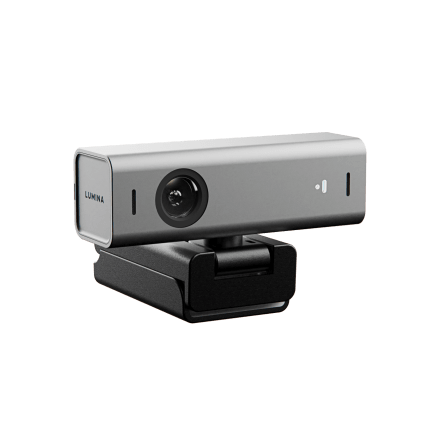 Lumina 4K Webcam: Finally, a webcam that makes you look amazing! Lumina's depth-sensing technology hides distractions with a configurable background bokeh effect. Ultra-wide camera reveals more detail in the dark areas of your photos. Lumina's adaptive color correction system is smart enough to do things like boost or mute colors while keeping skin tones natural. Lumina's focus on you mode automatically creates beautiful depth effects, artfully blurs the background to put the focus on your subject. Lumina's AI Cameraman follows you throughout the call, making sure you have perfect framing no matter how you move. Deep Fusion activates in mid- to low-light scenes. It analyzes multiple exposures pixel by pixel to capture the subtle textures, patterns, and details.

The H3PRO Hybrid headset delivers secure low-latency wireless performance with multiple connection options and dual connectivity. Enhanced noise cancellation with ANC and superb acoustic seal eliminates ambient noise, allowing full immersion in the game experience. The detachable magnetic microphone adds versatility to this lightweight adjustable headset. Take your wireless gaming to the max with secure lag-free audio. The H3PRO Hybrid headset offers passive high frequency noise cancellation and an ANC slider to maximize your focus and reactivity. Enable 7.1 Surround Sound and endless audio customization possibilities with the EPOS Gaming Suite for PC. Comes in several different colors: green, black, and white.

QUICK & EASY FIRE STARTER: No matches, no lighters, and no flame needed. Just pull the string and watch your fire roar to life in seconds! You'll love our instant 5-second fire starter. Great for outdoor campfires, easy fire starters for fireplace and fire pits, and perfect for all weather. QUALITY FIRE AND BURN: Burns for 30 minutes and is safe for food like s'mores, marshmallows or BBQ. Perfect for family time and to stay warm while camping. Burns hot and fast to get your fire going quickly, even in bad weather or with wet wood.

Magic Weighted Blanket LITE: Do you have trouble sleeping at night, but find normal weighted blankets to be just a bit too heavy? Well now, thanks to our Magic Weighted Blanket Lite, you can get the benefits of a weighted blanket…just without quite so much weight. While the Magic Weighted Blanket Lite is the same size as one of our largest weighted blankets for adults (48×78), it weighs just 14 pounds, giving you just the right amount of pressure for a good night's sleep.

Dreo Space Heater: This 24" space heater delivers powerful heat at 10 ft/s, along with its wide-angle 70° oscillation, to give your room fast, even and widespread warmth. Enjoy ultra-quiet heating from Dreo ObliqueAirflow technology and hassle-free use ensured by its multiple safety protection. Convenient Remote Control Fully control various settings at your fingertips from up to 26 feet away. Included wireless remote control allows you to warm the room up without getting out of your bed.Quick Heating Space Heater for Indoor Use- Easy to Operate and Warms Everywhere.

MeatStick Mini X Set: MeatStick Mini makes it easy to achieve fine dining results at home without breaking the bank. Pair it with The MeatStick App to get you inspired in the kitchen and cooking like a pro in no time.The MeatStick Mini Smart Wireless Meat Thermometer contains the internal sensor able to withstand up to 185ºF (85ºC), and the ceramic handle up to 572°F (300°C). Because of its durability, it's made to withstand the harsh environments of all types of cooking – whether using it with air fryer, deep fryer, oven, stove, grill or sous-vide.Our MeatStick MiniX Charger includes a built-in Xtender to extend the meat thermometer Bluetooth range up to 100 feet indoors or 260 feet outdoors. Any X Charger works perfectly with up to any 8 wireless meat thermometers for range usability.

PCM BEARD & BODY SET PUFFCUFF: The ultimate set for skin and beard rejuvenation and revitalization. This set is designed to reduce irritation, flaking, and hair breakage, while adding sheen, manageability, and smoothness to texture and feel. WHAT'S IN IT? Moistchä Smart Beard Wash Moistchä Rich Body Butter Moistchä Rich Daily Cream Moisturizer Moistchä Seal Beard Oil PCM 100% Beard Smoothing & Wave Brush PuffCuff Sandal Wood Wide Tooth Comb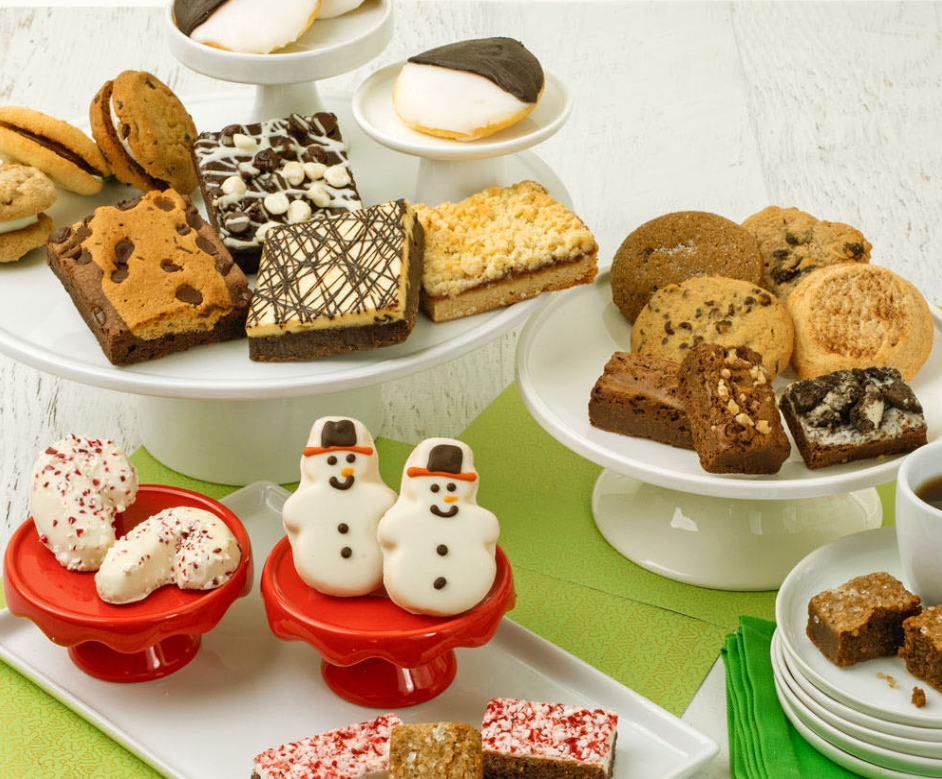 Wonderland Bakery Box from Bake Me A Wish: An amazing assortment of holiday treats! This festive array includes 4 Cookies (Chocolate Chip, Oatmeal Raisin, Ginger Molasses and Snickerdoodle), 4 JUMBO Brownies (Cheesecake, Tuxedo, Raspberry Crumb and Brookie), 4 Holiday Cookies (Snowman and Candy Cane), 3 Brownies (Chocolate Truffle, Chocolate Truffle with Walnuts and Cookies & Cream), 3 Sandwich Cookies (Vanilla/Caramel, Chocolate Chip/Vanilla and Oatmeal/Vanilla), 3 Black and White Cookies, and 3 Holiday Brownies (Peppermint and Gingerbread). Each bakery box will arrive with a personalized greeting card.

Eastern Standard Provisions Soft Pretzel Gift Box: Treat yourself and your loved ones to authentic, premium-quality soft pretzels handcrafted with the finest ingredients and baked fresh under the guidance of our renowned Head Baker, Lauren Moran. The best way to enjoy our pretzels is freshly warmed from the oven. So before serving, brush with butter, olive oil, or some water. Sprinkle lightly with our gourmet salts and bake for 3-5 minutes (if thawed) or 6-8 minutes (if frozen). Serve and enjoy with your favorite dipping sauce.

This Carnivore Club bundle is delivered right to your door with everything you need to host your own charcuterie night! This set comes with a Complete Box ($54.99) as well as the Charcuterie Serving Board ($64.99) set that comes complete with it's own knife set and serving bowls. This Carnivore Club Combo comes with everything you need to make an amazing charcuterie board. ✔️ CHARCUTERIE LOVER BOX: Each box includes 2 handcrafted cured meats from top artisans PLUS 3-4 complementary pairings, such as mustard, olives, crackers, cheese, jams, dried fruits, nuts, and pickled goods ✔️ SERVING BOARD + KNIFE SET: 100% Organic Moso Bamboo Serving board fully equipped with a subtle 'hide-and-slide' drawer that holds 4 Stainless Steel Cheese Knives, 4 Serving Forks, 2 Slate Markers, and 2 Chalk Pencils for labeling the various meats and cheeses! ✔️ MEAT VARIETY: We feature items like Spanish Chorizo, Hungarian Salami, Prosciutto Americano, Sliced Beer Salami, French Rosette de Lyon Salami, Italian Sausage, Pepperoni, and more! ✔️ GIFTING EXPERIENCE: We understand the importance of a Great Gifting Experience, that's why this Gourmet Meat Sampler comes uniquely packaged in a Red Carnivore Club themed Gift Box + with an all-inclusive Meat & Cheese Serving Board ✔️ GIFT OCCASIONS: All foods are shelf stable and ready to eat, making this a perfect gift for any occasion – Perfect For Birthday's, Valentine's Day, Father's Day, Christmas, Condolences Gift Basket, Hosting, Social Get-Together, Family Dinners, Easter, Thanksgiving, Mother's Day, and so much more! **This item ships for FREE

We want to get every man into a great pair of underwear that he can feel and look fabulous in….and feel great about the price as well. Underwear is an afterthought for many men, or you never think about it at all. You should. The clothes you wear will feel that much better if you have the right underwear. AND, whoever has to look at you in them will thank you too.We aim to make great underwear that is approachable & accessible, at the right price point and you can feel comfortable buying & wearing it. Our brand brings you in, our product brings you back.

Milkboy Swiss Chocolate drink is a heavenly n drink mix you can use to make authentic Swiss hot cocoa at home.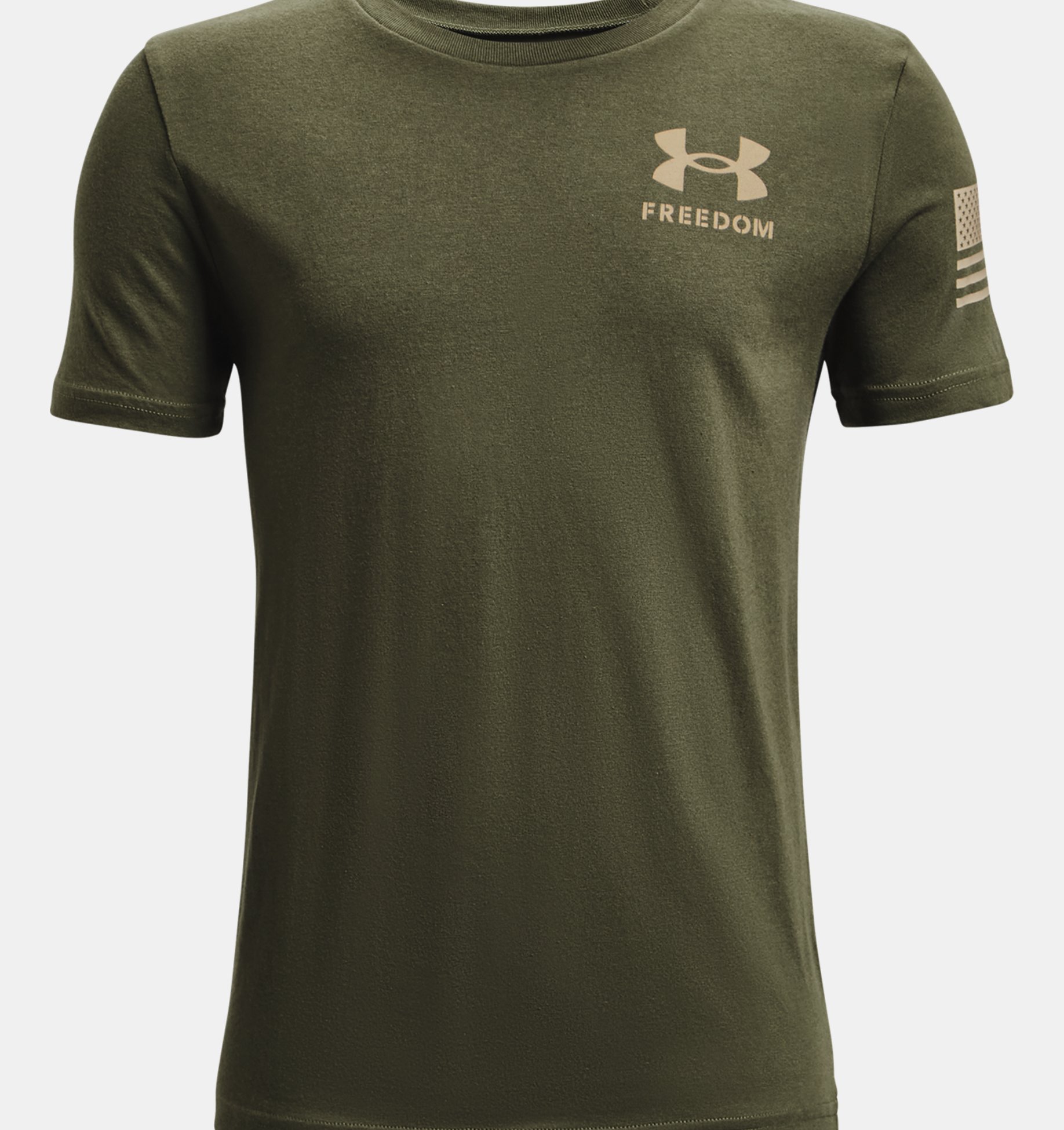 Men's UA Freedom Flag T-Shirt: Everyone makes graphic Ts…but Under Armour makes them better. The fabric we use is light, soft, and quick-drying. *Super-soft, cotton-blend fabric provides all-day comfort *Ribbed collar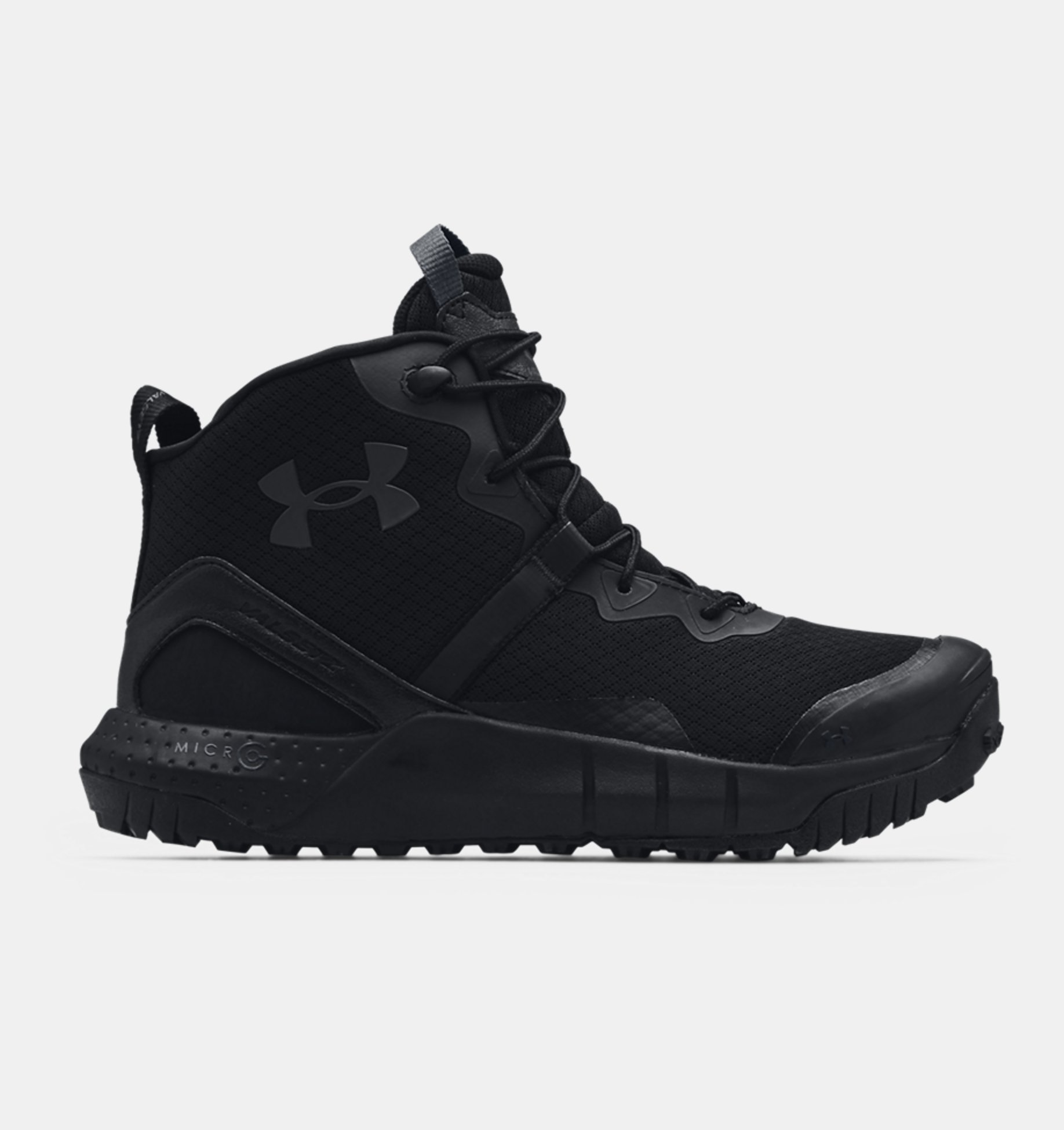 Men's UA Micro G® Valsetz Mid Wide (2E) Tactical Boots: We took one of our best, most durable, and crazy-comfortable tactical boots up a notch with Micro G® midsole cushioning you'll appreciate more the longer you're on your feet. Mid height amps up the ankle protection. *Lightweight synthetic leather & textile upper is durable & breathable *Welded forefoot overlay & molded TPU toe cap for added protection *Pull loops on heel & tongue for easy on/off *Anti-fatigue, molded Insite® Contoura® Support footbeds with shock-absorbing foam *Full-length Micro G® foam midsole for the ultimate in long-lasting, responsive cushioning *Oil- & slip-resistant high traction rubber lug outsole for enhanced grip on a variety of surfaces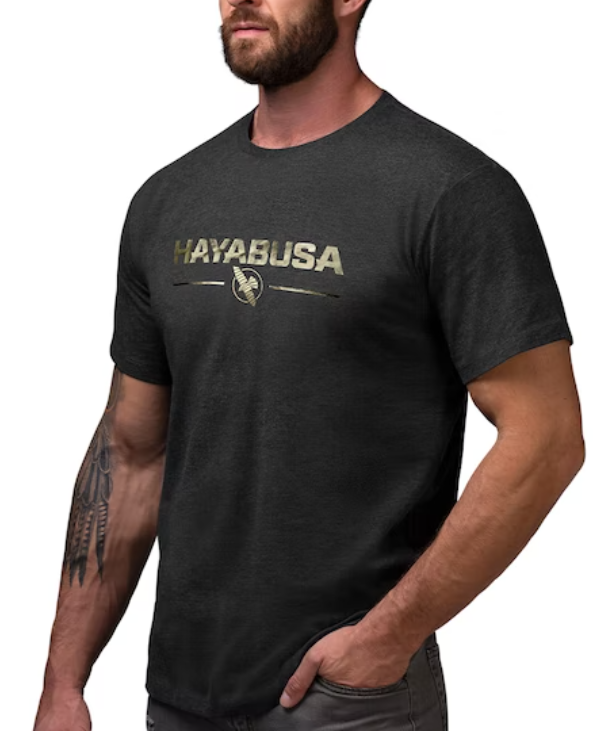 Hayabusa Classic Logo T-Shirt: Make a statement. Represent Hayabusa with the classic logo tee. Made with ultra soft midweight blended fabric for a comfortable relaxed fit. It's the shirt you reach for no matter where you're headed. Ultra soft blended fabric Custom Hayabusa graphic Relaxed fit with a classic crewneck Lightweight materials