*Products received. This is a feature only. This post includes my affiliate links.
There are so many cute, fun and educational toys out there. But I really wanted to mention a few that have caught my eye. The holiday is quickly approaching and so I am sure you are all trying to find things your kids will love, for Christmas. Am I right?
I have a very hard time finding things for my kids because I am a blogger and receive many products to review throughout the year. So, keeping my kids interest in any one toy is kind of hard because they get so much :/ Good thing I donate most of it throughout the year! Gah.
So how do you find educational and fun toys your kids will love? Since I review so many toys throughout the year, I am a great person to ask 🙂 A few are listed below!
Educational And Fun Toys Your Kids Will Love!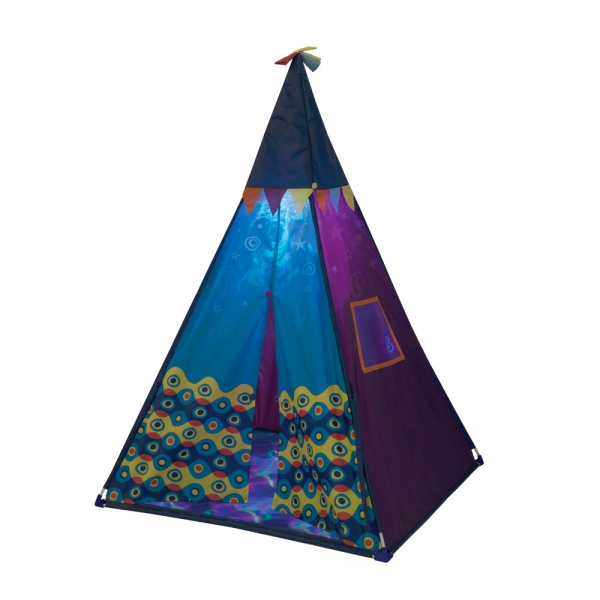 B. Teepee. Now this is really cool! Seriously cool! What child wouldn't love to have this in their room?! It lights up from within! It has pretty patterns on it and the colors on it are inspired from world travels. When you go inside you pull the lanterns cord and discover a magical light show! Colorful stars are projected all around. It is roomy enough for a few friends. It comes with the 3 AA batteries. Retails for $51.78 on Amazon.com!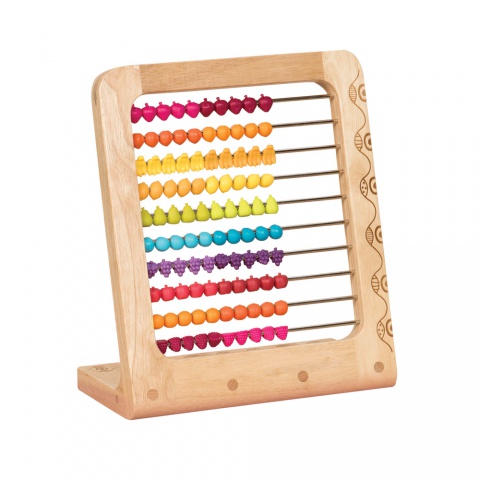 Two-ty Fruity Abacus™ (18 months to 5 years). Who says you can't add apples and oranges? A gorgeous wooden abacus little fingers will love! Bright fruit beads add up the fun!  Makes a fruitful addition to your classic toy collection! Get all of your fruit servings with 100 funky fruits!
COMES WITH
1 wooden stand with 10 rows of fruit counters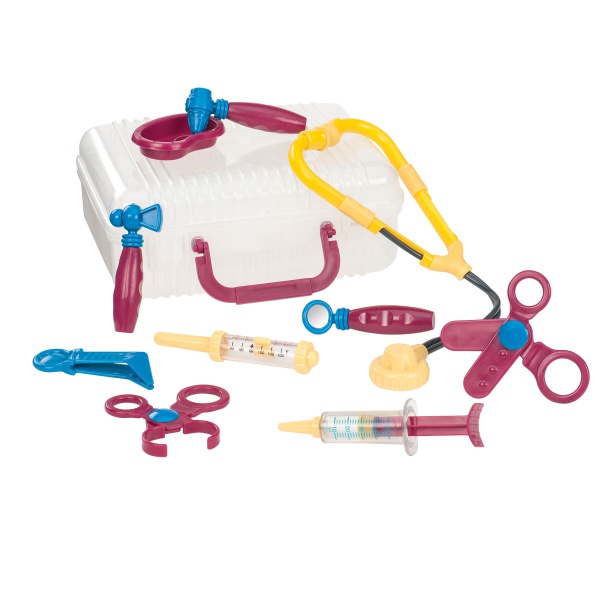 Deluxe Doctor Kit (3 years +)
Teddy bear has a fuzzy fever. Piggy's tail lost its twirl. Good thing Doc makes house calls.This sturdy deluxe kit with travel case has what little MDs need to fix bumps and boo-boo. Retails for $18.99 on Amazon.com.
COMES WITH
1 carry case
1 pair of scissors
1 stethoscope
1 thermometer
1 reflex hammer
1 mirror
1 ear checker
1 pair of tweezers
1 tray
1 syringe
1 pair of tongs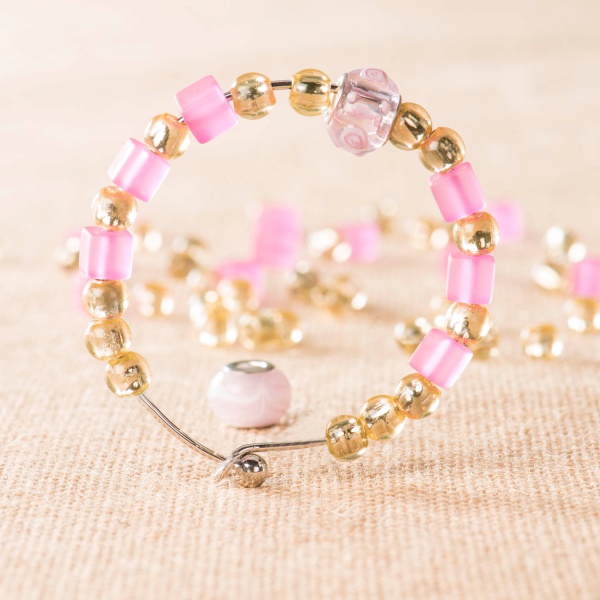 All You Bijou Creation Kit (8 years +)
Fancy Glass Bead Bracelets.
COMES WITH
5 wire bracelets with ball stoppers
115 assorted beads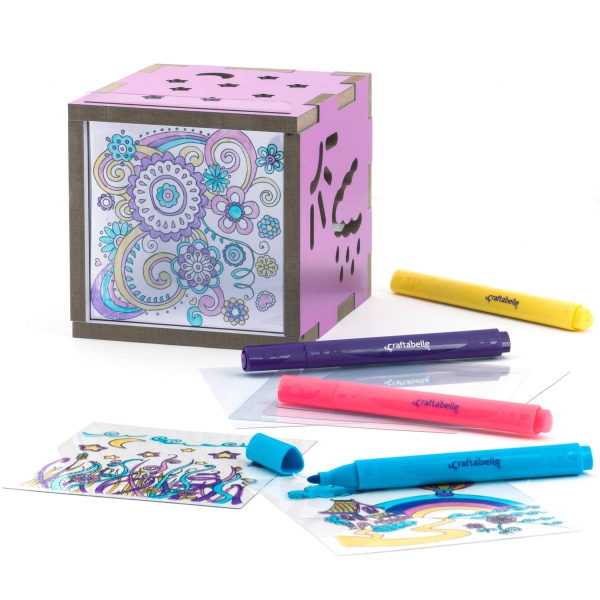 DIY Nightlight Creation Kit (8 years +)
Draw beautiful dreams to light up the night! Easy assembly kit comes with 3 designs to color, 3 blank sheets, 4 dry-erase markers. Required tools: imagination. 3 x AA batteries included.
COMES WITH
5 MDF box panels
1 battery powered LED light unit
3 printed clear sheets
3 blank clear sheets
1 blank white sheet
4 dry-erase markers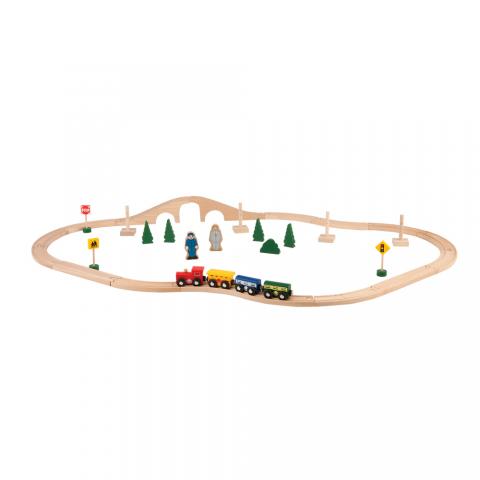 Wooden Chug Along Train (double sided track, 3+)
Wooden train set with figure 8, 2 sided tracks. Various setups can be used to make a variety of tracks for hours of enjoyment.
COMES WITH
12 curved 2 sided tracks
2 straight 2 sided tracks
2 bridge tracks
7 train track signs
2 train characters
5 trees
4 trains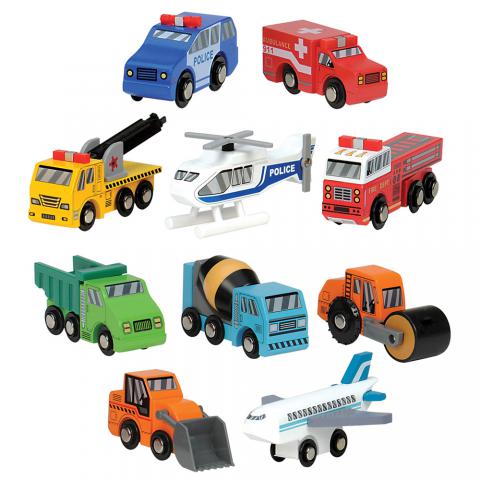 All Aboard,Wooden Vehicles (3+)
A variety box of wooden vehicles in various colors.
COMES WITH
4 ambulances
4 police cars
2 helicopters
2 airplanes
2 dump trucks
2 towing trucks
2 excavators
2 steam rollers
2 cement trucks
2 fire trucks
Win!
One lucky person is going to win the Wooden Chug Along Train! Yay!
Rules
The contest is open to US 18+. Giveaway will end on November 11, 2016, at 11:59 PM MT. The winner will have 48 hours to confirm their win, after I email them, or a new winner will be chosen. I am not responsible for lost or stolen mail.
Entry-Form