Here is my 2023 Holiday Gift Guide For Fitness Wellness Products! At the beginning of 2020, I started my fitness journey. I couldn't have picked a better year to start this because of COVID and having to stay at home anyway. So, why not?
I started working out on February 28, 2020, and I have been working out ever since. I lost around 20 pounds and lots and lots of fat! I am so happy with my body now!
I only do workouts that I find on YouTube. Here is my post that I wrote a little bit ago, you can find some of the workout videos I do daily, in that post. It is called, 'effective exercises for saddlebags and cellulite' since those were my biggest issues at the time.
Now, it is maintaining everything! I also started a new fitness blog, I hope you will check it out! I started that blog in August of 2021! I love writing about things I am so passionate about!
---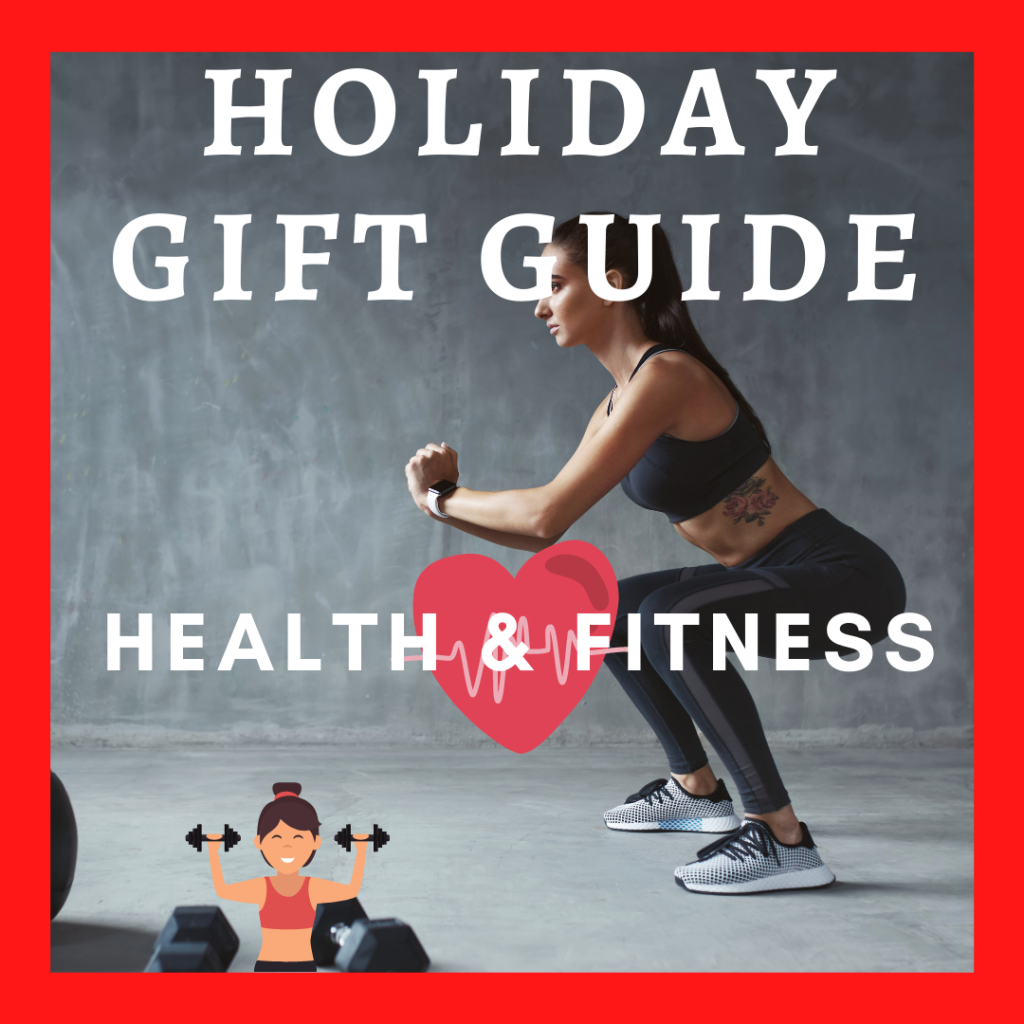 ---
2023 Holiday Gift Guide For Fitness And Wellness
What could be better than giving the gift of health and fitness to someone you love this holiday season? Since I am now into fitness and working out, I wanted to include a space in my gift guide for all things fitness-related stuff as well as wellness items!
If you are someone you know is into fitness, and wellness, please feel free to share this gift guide with them!
Without further ado, here is my 2023 Holiday Gift Guide For Fitness Wellness Products! Happy holiday shopping!
*This page may include my affiliate links
Rakuten (Earn Cash Back On All Your Holiday Purchases!)
I know I keep saying this BUT if you haven't already, you need to sign up for Rakuten! It is free to sign up for and you will get CASH BACK on your holiday purchases. I mean, it is a no-brainer for sure. If you like saving money AND getting cashback for shopping, sign up for Rakuten NOW!
---
Fitness Fashion Gift Ideas For Her
Andy Jacket From Sexy Sweats: Introducing the Andy Jacket from the debut "She is" Collection. She's the unisex piece from the collection. Sporty, Chic, and Sexy. Sporty for the oversize fit. Chic for the details and color blocking. And sexy for the versatility to be worn as a crop style with the toggles on each side. Meant for High Performance. But Fashion Forward. Athleisure.

Bianca Leggings From Sexy Sweats: Introducing the Bianca Leggings from the debut "She Is" Collection. This seamless legging has the versatility to be worn while working out or for stylish purposes. The Bianca leggings includes innovative intricate stitching that gives slimming illusions while enhancing the silhouette frames with a High-Waist Cut. High Performance. Athleisure.

---
Fitness/Wellness Gift Ideas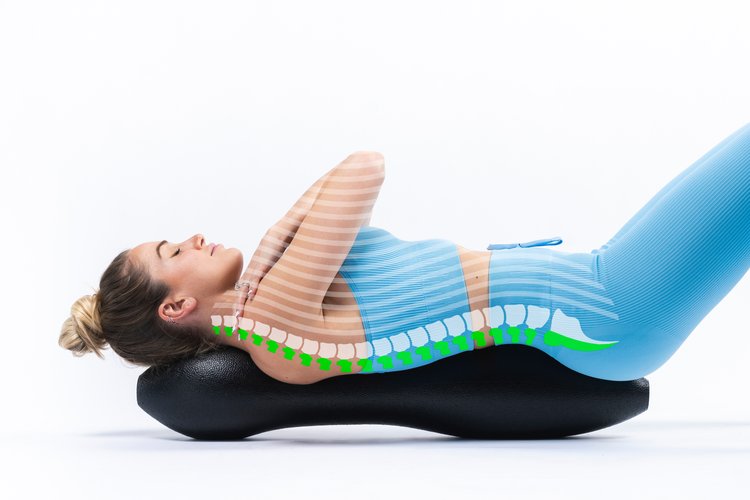 Dr. Aman Dhaliwal has created a solution to your back pain! As a Doctor of Physical Therapy for 15 years, she encountered countless cases of shoulder, neck, and back pain caused by poor posture and muscular imbalances. The SOLEX Posture Roller is her innovative solution, made to bring the spine back to its natural alignment in just a few minutes of lying down, benefiting the body on many levels. SOLEX® Posture Corrector + Roller allows the spine to return to its optimal position for absolute function to nurture better circulation, deep breathing and relaxation, pain reduction, increase mobility, improve sleep and digestion, aid in recovery, enhance mood, and boost confidence with a stellar Posture!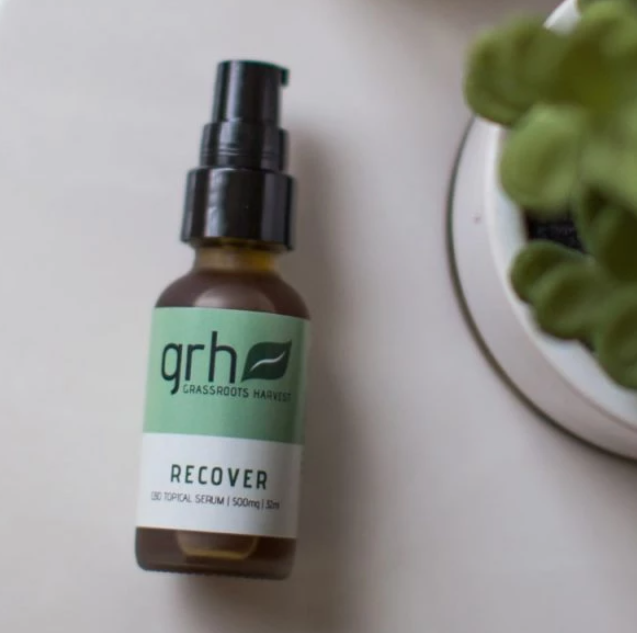 Recover Topical Hemp Oil Extract (CBD) Serum (500mg/30ml): Target problem areas with our fast and easy CBD serum! This product is perfect for addressing discomfort on the go, adding a layer of recovery to your daily self-care routine, or rubbing in extra relief during your post-workout fitness regimen. Aid your body's recovery with Recover CBD Serum and see why this is one of the best CBD topical options on the market today.

Opal Cool Sleep Pad: Cool Pad designed to deliver a refreshing rush of cool relief when it comes in contact with hot body temperature.

Opal Cool Wrap: The Opal Cool Wrap provides soothing relief and natural cool therapy for perimenopause, menopause, MS and heat stress.

Electric Neck Massager 4 Plates: This Electric Neck massager is a helpful massage tool to improve blood circulation, soothe tired muscles, and relieve aches. The neck massage tool fits the cervical spice seamlessly, providing a thorough and efficient massage. This Device offers various massage enjoyment according to your needs. Designed with 4 massage heads and 42 degrees hot compress. Can relieve neck soreness, shoulder tiredness, release your body tension to achieve deep relaxation.

The AeroTrainer has just the right amount of instability so while you maintain support and good balance you are activating more muscles at the same time. You will strengthen your core and total body and burn more calories in less time. Because the AeroTrainer is in your own home and can be used in any room, you will use it more and see amazing results. You can see dramatic results around your waist and total body in a short time and you don't have to spend a lot of time working out! You can flatten your waist, sculpt your legs, strengthen your back muscles and more. And, the AeroTrainer saves you time because you can exercise several muscles at the same time, in a fluid, safe and effective way. You can get great results by using the AeroTrainer for as little as 10 minutes each day – that's about 1 hour per week!
Melrose is the latest addition to Kor's water bottle collection. Featuring a double-wall insulated stainless steel body that keeps hot drinks hot and cold drinks cold. Elegantly designed with an easy carry handle, non-slip base and our trademark Perfect Spout™, makes it this seasons hottest wear-everywhere fashion accessory.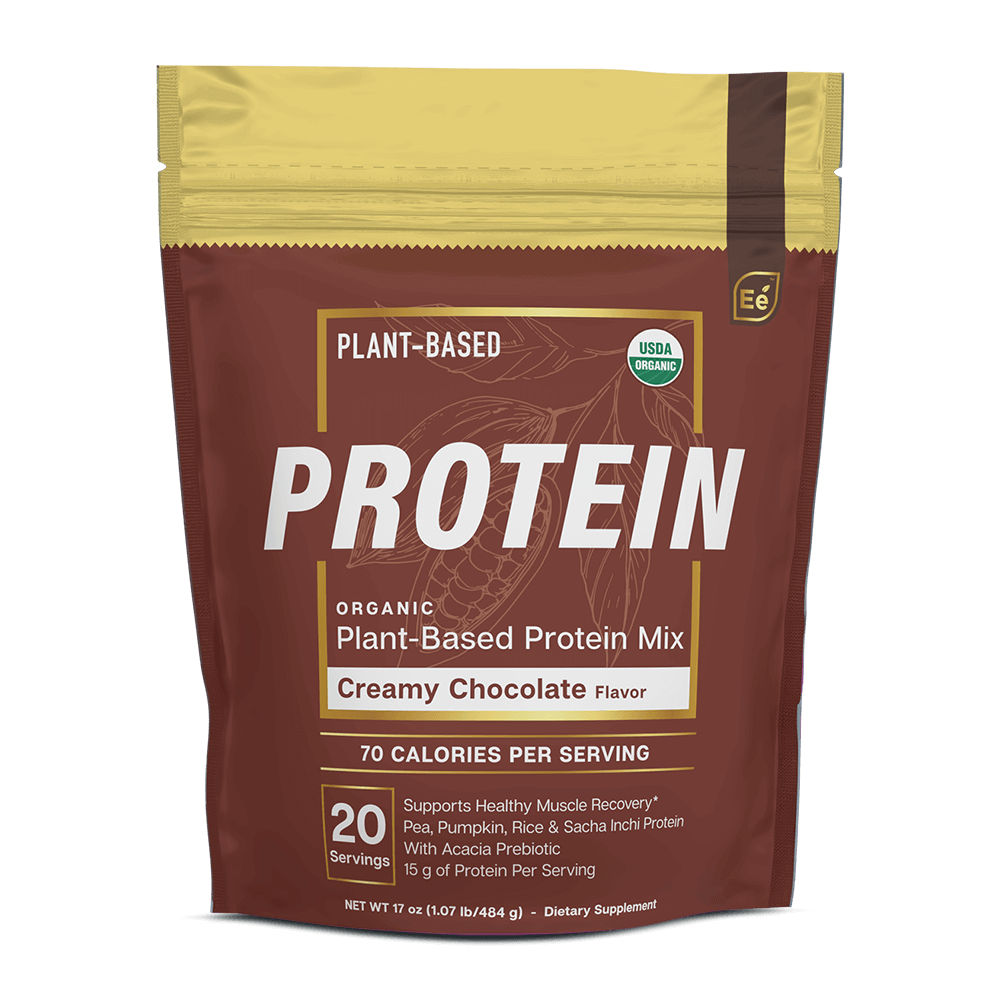 Essential Elements is here to make hydrating fun and easy with their new hydration sticks that are the perfect fuel to recharge. Featuring a combination of apple cider vinegar, sodium, potassium, and buffered vitamin C to ease digestion, you'll keep hydrated and ready to roll. Just like you, Ee's hydration sticks go the extra mile to provide the extra oomph you need to keep working out, finish your shift strong, and stay energized throughout the day, making it the perfect tool to better your workout. I received these supplements: Creamy Chocolate Protein ElderBerry Gummies GluControl Magnesium Plus Organic Ashwagandha CoQ10

HempLucid products are crafted with love and care using only the finest natural ingredients. Our CBD is extracted from Certified Organic hemp grown in Colorado. There's no such thing as a magic pill, but the Hemplucid stress stacks come close. A blend of Lion's mane mushrooms, nettles, and CBD can help support the HPA axis and reduce stress. Lion's mane mushrooms help to reduce inflammation, which is a common stress response. Nettles help to support adrenal glands and may reduce anxiety.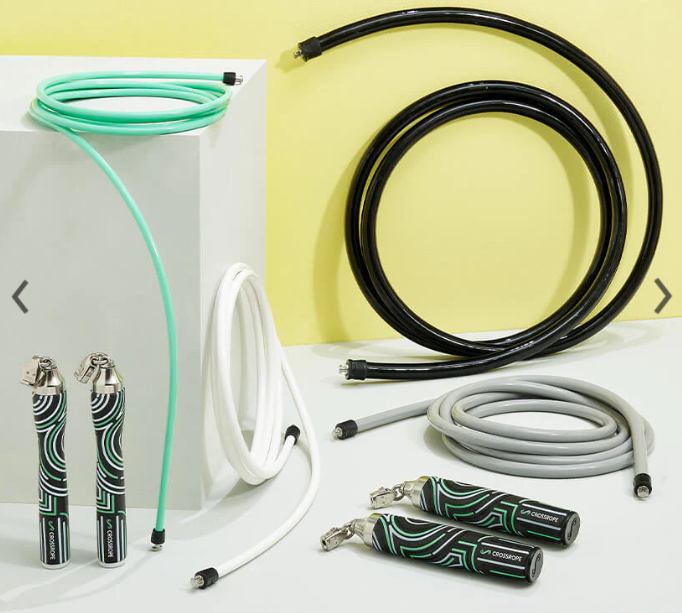 Crossrope GET FIT BUNDLE: The complete jump rope workout, combining cardio and strength training in one neat package. Featuring four weighted ropes (1/4 lbs, 1/2 lbs, 1 lbs and 2 lbs) and two sets of thoughtfully-crafted, interchangeable handles (Power & Slim). Our patented fast-clip system makes it easy to change ropes and handles in a snap, so you never miss a beat. Get more out of your fitness journey with a free trial of the Crossrope App, featuring over 1,000 interval workouts, activity tracking and resources for newcomers.

Cool Links® is the only 2 in 1 cooling towel made of fabric with cooling technology and removable frozen cubes inside giving you double the cooling (Patent Pending). Activate by freezing with cubes inside or wetting fabric with water. Cool Links® keeps you cool up to 2 hours when activated but lasts even longer with its one of a kind features. It's the coldest, longest-lasting, and most versatile cooling towel you'll ever need.

Half Gallon Water Bottle with Sleeve (Snake): Hydrin jug holds all the water you need to stay hydrated during your exercise. Our 74oz water bottle has a wide mouth opening perfect for ice cube/workout supplements. Hydrin water bottles come with a foldable straw lid and an extra flip lid. ECO-FRIENDLY & BPA FREE – Our gym water bottle is leakproof, sweatproof, and lightweight. It is also made from the thickest and highest quality food-grade PETG plastic to make it durable for years.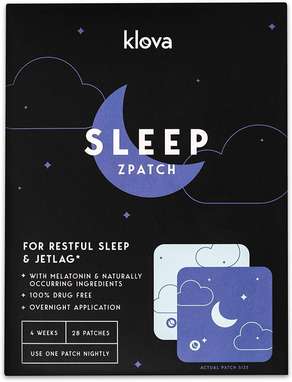 Featured on 'The Doctors', the Klova Sleep Patch delivers melatonin and natural ingredients transdermally throughout the night, promoting restful & restorative sleep. Simply peel, stick and sleep your way to better mornings. 28 Sleep Patches for just $28 + Free Shipping.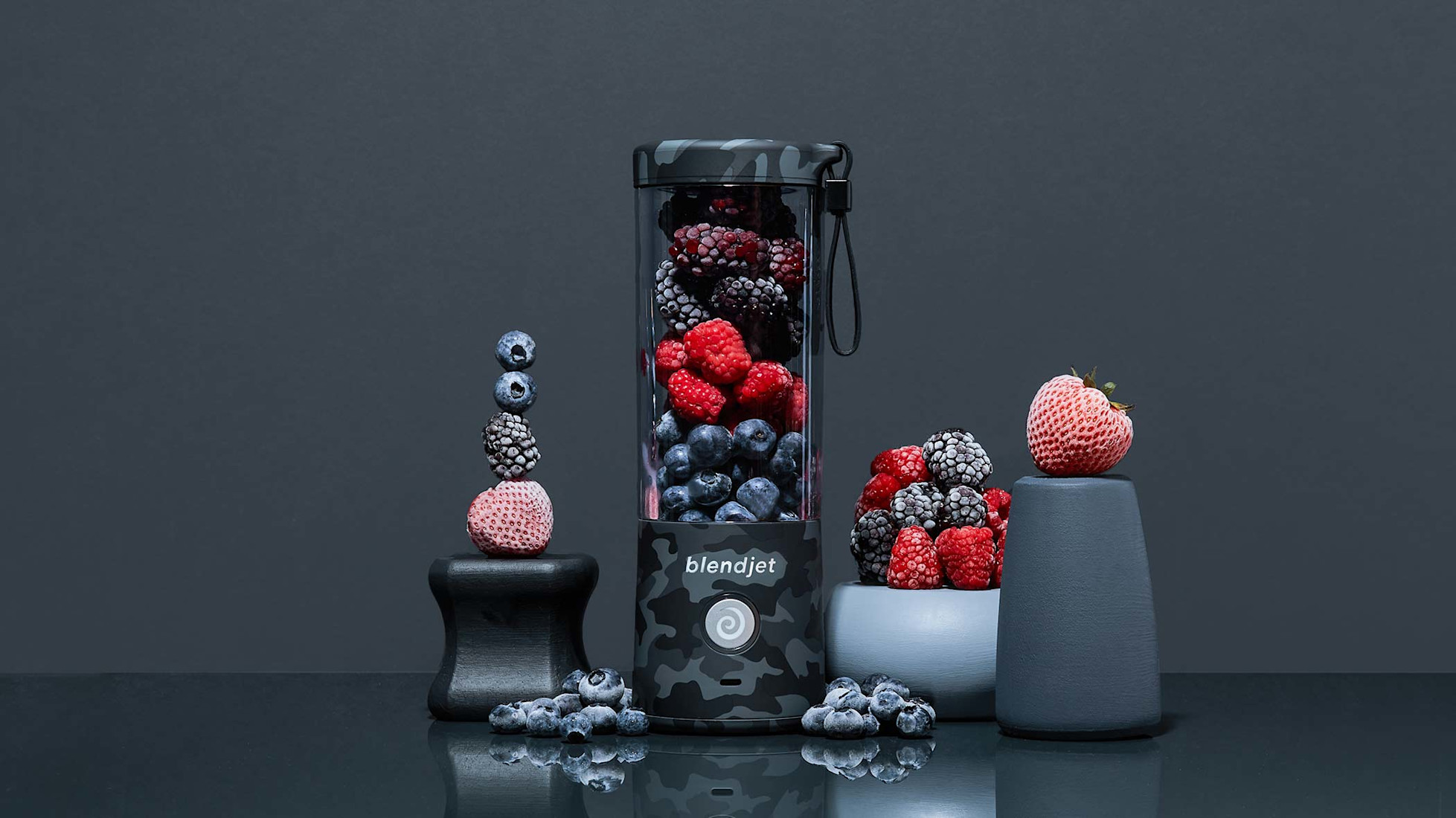 BlendJet 2 – BlendJet 2 serves up big blender power on the go. We created the BlendJet 2 portable blender so you can make anything you want, anywhere in the world. Unlike other blenders, which are uniformly monochromatic in color, BlendJet 2 is sold in a wide swath of colors – everything from ocean to geode to leopard print. It's powerful too – and BlendJet even offers a range of must-have accessories, including 20oz and 32oz jars, insulated sleeves, and carrying totes. Imagine the freedom of being able to go anywhere and blend your favorite smoothies, shakes, margaritas, frappés, or baby food without the limitations of a regular blender. BlendJet 2 makes smoothie-bar-quality beverages, silky-smooth protein shakes, top-shelf mixed drinks and creamy frozen lattes, plus milkshakes, slushies, baby food, dips, dressings, sauces, and so much more.

150-Pound Dumbbell Set with Rack

Ankle Weights

Yoga Mat Non Slip

High Waist Yoga Pants

Smartwatch Fitness Tracker

Resistance Loop Exercise Bands

Fitness Aerobic Step

Workout/Fitness and/or Nutrition Journal/Planner

Body Measure Tape

Body Fat Scale Smart BMI Scale

Exercise Bands for Legs and Glutes