Here is my 2022 Holiday Gift Guide For Kids! Yay! Kids, in my opinion, are harder to buy for the older they get! However, I have noticed that when kids are still young they appreciate everything and that is why I love giving gifts to children!! They are so sweet, why do they have to grow up so dang fast? Some kids are so easy to shop for while others are not!
We all know that with so many funny and adorable toys to choose from, it can be hard for kids and adults alike to pick just one toy. That's why we created this helpful holiday gift guide for kids.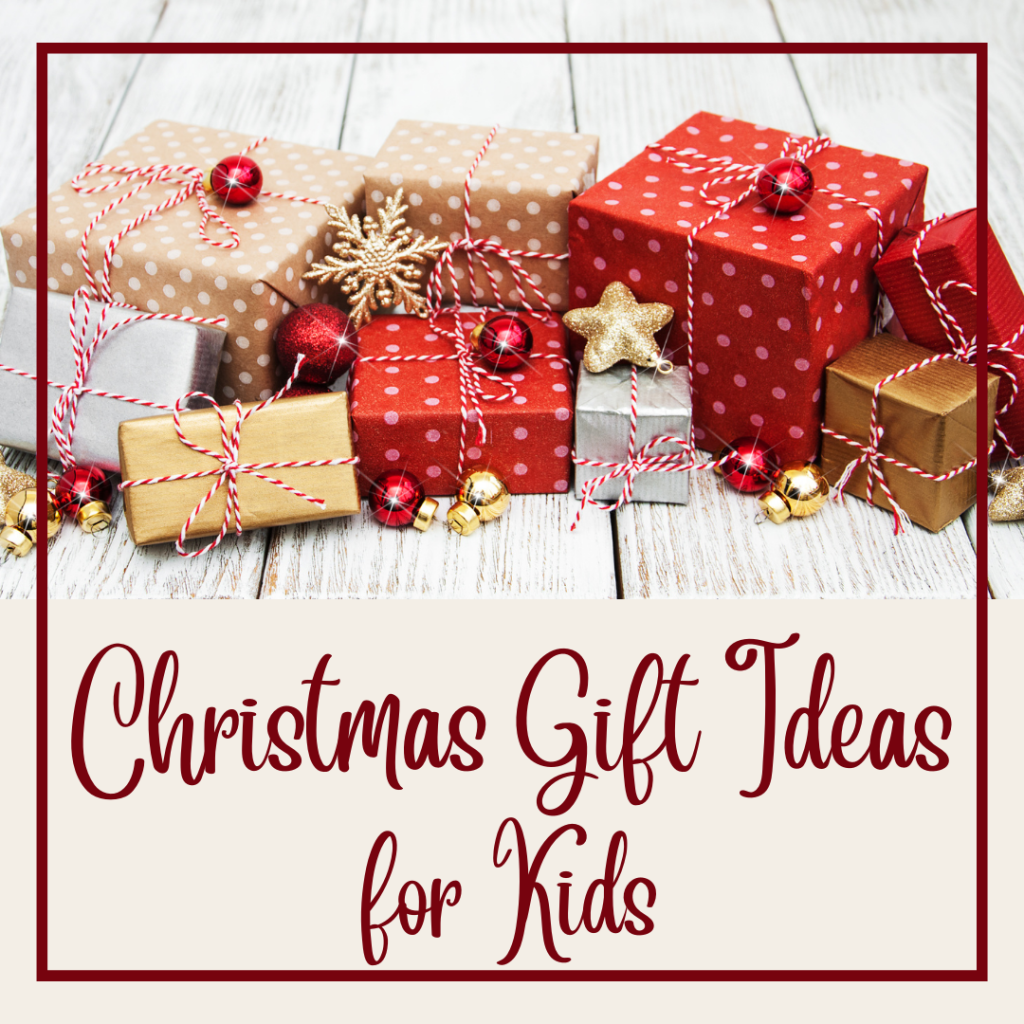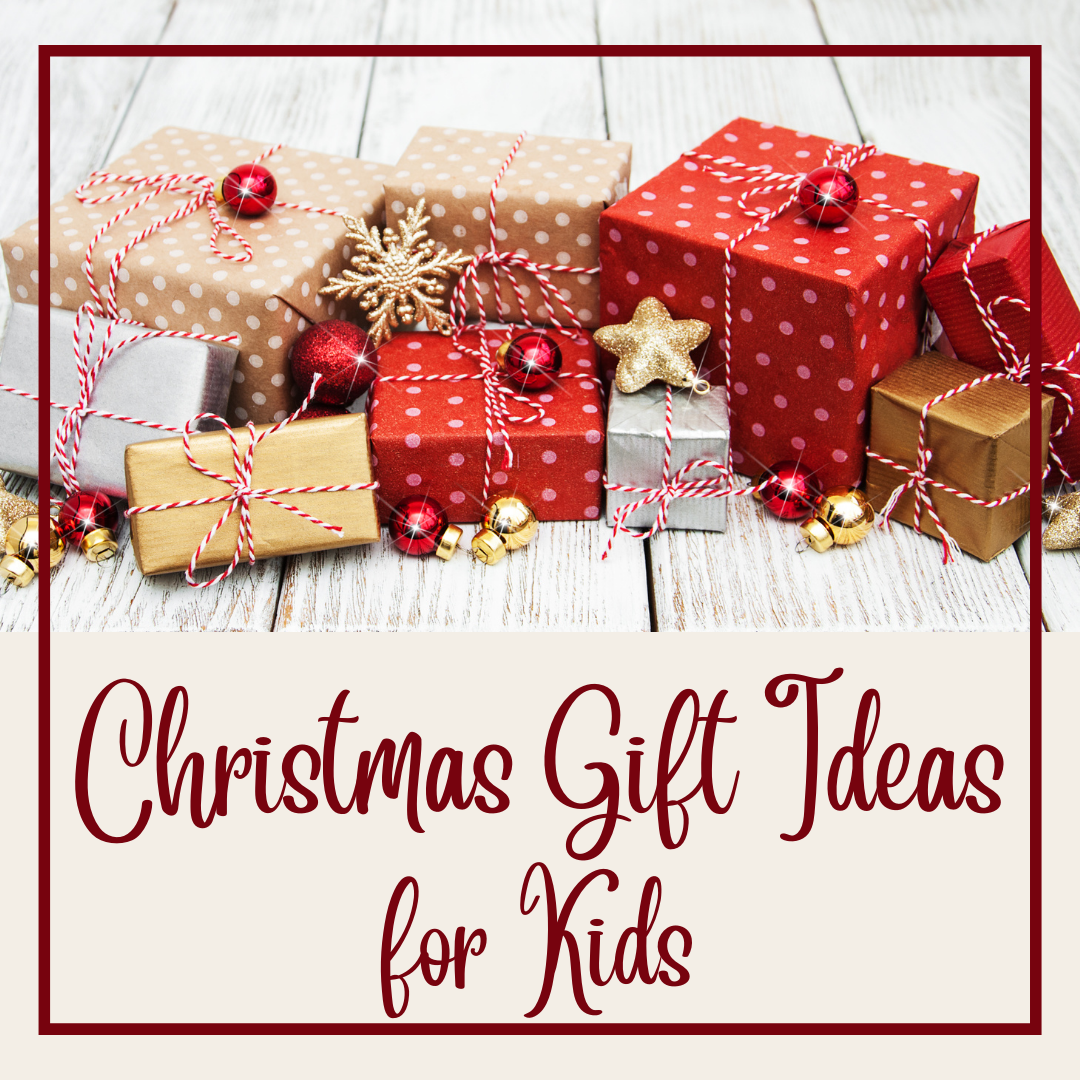 2022 Holiday Gift Guide For Kids
Creativity, imagination, and wonder are more important to a child's development than you might think. That is why we have put together a Holiday gift guide that gives the best of toys for kids of all ages! When your little one wakes up on Christmas morning to see what Santa has left them as gifts from their wish list they will be filled with childish joy and excitement as they open presents from some of their favorite cartoons or movie characters. Give them something they actually want this December!
*This page includes my affiliate links
Premium limited edition smarTrike STR7 X Kelly Anna 'Imagine & Explore'. It is $300, and launches in the USA Nov 8 2022! The STR perfectly combines a traditional stroller and an independent kids' tricycle. smarTrike's innovative technologies allow kids to enjoy the many benefits of triking, including steering, pedaling, and navigating as early as they can sit upright! Kelly Anna works and collaborates with international brands regularly, from products to murals, clothes, shoes, and so much more. She is well-known for her bold use of color and the empowering messages integrated into her art.

Explore the great outdoors with this Step2 play camper! The Step2 Adventure Camper is loaded with engaging pretend play activities, perfect for social development. Featuring a molded-in kitchen area with a large sink, stovetop with clicker knobs, and plenty of storage space. Other realistic features include a skylight, doorbell, and decorative wheel. Made in the USA of the US and imported parts.

Bramble Berry Natural Soap Kit for Beginners – Energizing Orange: The kit includes 100 percent pure essential oils, natural botanicals, soapmaking tools, and a reusable mold. Plus, it comes in its own box so it's great for gifting. From mixing your oils to labeling your bars, this kit will walk you through every step.

Real Racer from Kobotix: is the ultimate driving gadget that everyone can enjoy this Christmas. Forget driving games, Real Racer puts you right in the driver's seat for a thrilling race around the home! Thanks to its built-in first-person camera, drivers are taken right into the inside of the mini-RC racer. Simply download the Real Racer VR app and insert your phone into the accompanying VR headset – then from the comfort of the couch, you can see and experience all the twists and turns of a thrilling ride. Create the ultimate race track in your home or garden, zoom around the lounge, under chairs, round table legs or over the sleeping dog.. simply let your imagination go wild. Test your driving skills, experience every turn, jump and wheel spin – then upload and share.

Guinness World Record 2023: The new 2023 edition reveals the latest and greatest Guinness World Records achievements on Earth and in Space, with brand new photography and graphics, plus special features to bring this year's astonishing records to life. This book includes; a highlight of some of this year's record holders – With featured celebrities like Rihanna and shocking new record holders (including a 7-year-old chess Grandmaster), this book is perfect for all families, children and even adults to enjoy!
Igloo and Sanrio revealed an all-new assortment of Playmate coolers starring a variety of fan-favorite Hello Kitty and Friends characters. Available in three sizes, the special-edition collection includes the Hello Kitty and Friends School Bus Playmate Elite, My Melody™ and Kuromi™ Little Playmate and Keroppi™ Donut Pond Playmate Mini; available at igloocoolers.com/sanrio and select styles on sanrio.com.

PLAYMOBIL Furnished School Building: One of PLAYMOBIL's most popular sets, this Furnished School Building is a perfect way to get young ones excited to go back to school. A multi-level school house (MSRP $169.99) features several classrooms, a computer lab, and a teacher's office along with an elevator and functioning digital clock with school bell. Built with iconic PLAYMOBIL imaginative details! Available on PLAYMOBIL!

One of PLAYMOBIL's most popular playsets, the School Bus gets a new look this year. The functioning front and rear lights flash as the bus driver approaches the bus stop and extends the stop sign. Once the double doors open, the kids can climb aboard and choose a seat. Easily access the spacious interior, with seating for up to seven figures, thanks to the removable roof. Set includes bus driver, three students, backpacks, lunch bag, pencils, and other accessories. MSRP: $34.99; 4+ years.

Hog Wild Toys T.A.P.E.S.: What's school without math?! New from Hog Wild is the game of T.A.P.E.S.- super fun family-friendly game that makes measuring, well, fun! Take turns guessing the dimensions of things, not just in inches or centimeters – – but lets say, somewhat bizarre – – units of measurement like gummy bears, baseballs caps or even wiener dogs! Tape measures with all 16 unusual units of measurement are included 🙂

Tulip Color Crafts: Keep the kiddos entertained for hours with some good 'ole family fun (so the adults can get a respite!). Tie-dye never goes out of style and Tulip Color Crafts has the premium products to create this timeless fashion trend for unique attire, art, and accessories. More than simply a '70s throwback, tie-dye speaks to kids' need to feel carefree (a perfect summer vibe!) and get their hands busy crafting original patterns that are truly their own. Get bold, non-toxic color in every bottle with a simple one-step process. No wonder the brand is voted America's Favorite Tie-Dye!

LEGO Brawls is the first team action brawler set in the LEGO universe. Build your own minifigure hero and brawl to the top in this multiplayer, brick-bashing platformer inspired by iconic LEGO sets! Battle solo or with family and friends! Collect minifigures and power-ups, combine them to create your ultimate brawler, and climb to the top of the global leaderboard.

Each Mystery squishy capsule contains one of 5 adorable mini squishy toys featuring Puppiroll, Kittiroll, Chickiroll, Pandaroll, or Owlyroll, rolled up inside one of their favorite foods! Open each egg for a super sweet squishy surprise! Anirollz have unusual, squishy bodies shaped like rolls. These uncont-roll-able animalz can't help but roll around everywhere they go. They also like to hide in everyday objects and food such as roll cakes, burritos, and even bananas!

Banana Loca® Kitchen Gadget – Core & Fill A Banana While Still In Its Peel! Meet Banana Loca, the innovative must-have product you didn't know you needed! The perfect snack to munch on, while enjoying your go-to show! The concept is simple – core and fill bananas while in their peel to make a fun snack. The results – simply delicious! This new innovative kitchen gadget that straightens a banana, cores it while still in the peel, and allows you to fill it with a variety of tasty food pairings like yogurt, honey, jams and jellies, peanut butter, and Nutella.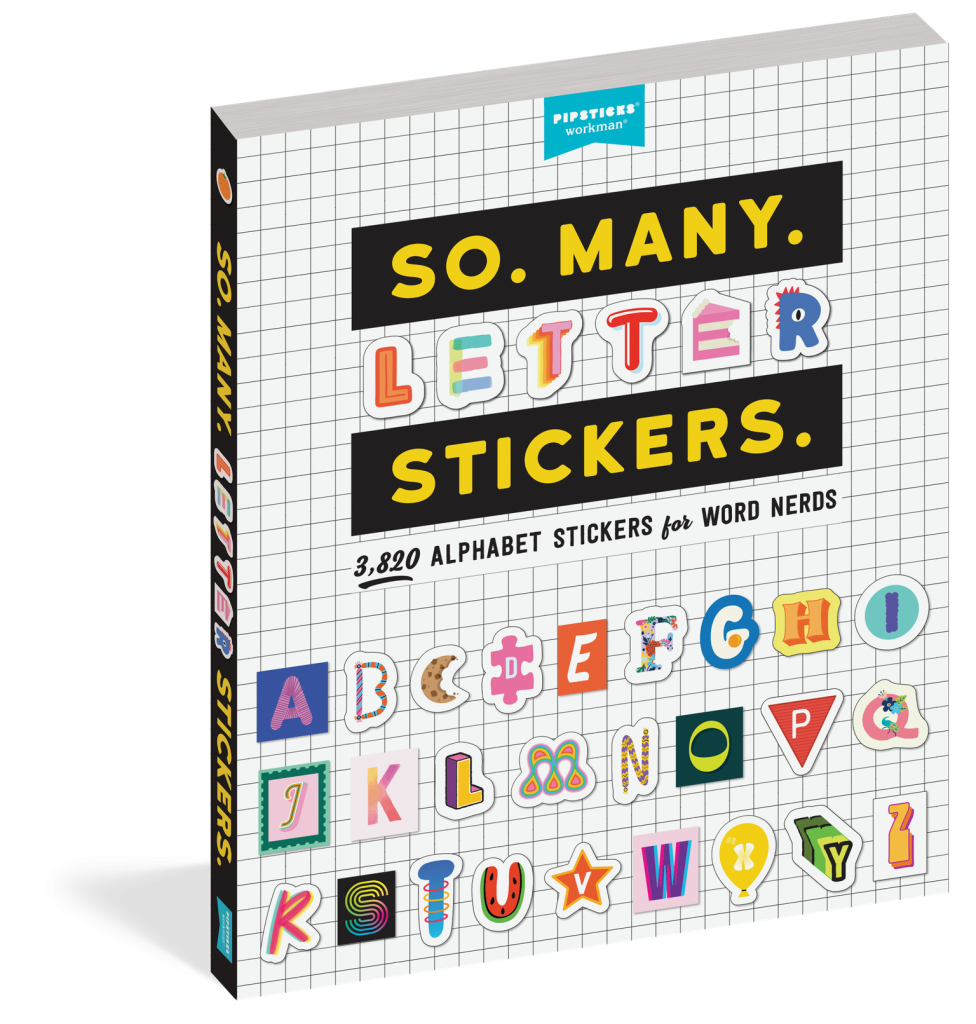 So. Many. Letter Stickers.: Say it, shout it, spell it! Dedicated to the joy of matching a font to every mood, So. Many. Letter Stickers. contains 50 sticker sheets designed with a crafter's eye so you'll never run out of A's. A differently designed alphabet lives on each sheet, ranging from bubble letters to typewriter font – a style for every occasion. This sticker book is for every member of the family: kids looking to have fun, high schoolers decorating back-to-school notebooks, and parents getting organized. Add personality to a family calendar, create headings in a planner, decorate a chore chart, or have play around with the family—these are just some of the ways these stickers can be used.

Funko's "Five Nights at Freddy's" Snaps: Funko unveiled a new product line! The leading pop culture lifestyle brand introduced fans to its first Snaps! collection inspired by the hit "Five Nights at Freddy's" video game franchise. Recommended for children 8+, "Five Nights at Freddy's" Snaps! introduces the second commercial in the company's history. The fall launch of the brand's new Snaps! line will feature characters like Freddy, Bonnie, Foxy, Baby and more. The interactive, collectible vinyl figures will have dozens of different pieces that snap into place, including a head, two interchangeable faces, a torso, legs and a unique accessory. Products will be available at Walmart and GameStop locations nationwide, and online at Amazon.com and Funko.com.

The Walking Dead Andrea's Rifle: The Walking Dead Andrea's Rifle by Buzz Bee Toys is your tactical weapon of choice when joining Rick Grimes and his team of hunters. The clip fed bolt action dart blaster comes with a detachable scope. And with the ability to blast up to 100 feet, you can take out the Walkers from a safe distance. Recommended for children 6 years of age and older. Includes dart blaster, scope, 8 long distance darts and an 8 count dart clip.

Funko The Office Advent Calendar: Commemorate and collect some of your favorite memories and coworkers from The Office with the Funko The Office Advent Calendar. Which character will you get each day? Maybe you'll find Dwight or Jim, there's 24 awesome Pocket Pop vinyl figures to open up! Vinyl figures range in height, depending on character, from approximately 1.5-inches to 2.25-inches tall. Funko is gearing up to spread joy all season long! From highly anticipated advent calendars with daily surprises, must-have stocking stuffers, and Loungefly's beautifully detailed, festive apparel and accessories, there is something for everyone to celebrate the holidays.

Yardball is the perfect shape, weight, and size to toss around anywhere. Throw it around while brainstorming your next big project or take it outside and throw it with your kiddos, no gloves required. Sewn by hand in the USA (Kansas City, to be exact!) Yardball is crafted from durable USA Tanned leather with an all-natural wool and cotton core. It features just the right amount of grip, firmness, and give for hands of all sizes.

SIQ Basketball: Pairing directly with a smartphone and tracking over 192 data points per shot, the SIQ Basketball is making basketball practice fun and helping young players around the world track their performance and growth. All you have to do is spin the ball, and the SIQ app grants instant access to real-time shooting data including shots made, swish percentage, consistency, quickness, and more. It also includes global leaderboards, so kids can see just how they stack up against players of all levels around the world. And, after 500 shots, the ball learns the player's fingerprints for a customized tracking of their performance in team scenarios. Identical to a regular basketball in weight, shape and size, the SIQ Basketball is the gift of the season for basketball players of all ages.

Jurassic World: Dominion Flying Pterosaur – Quetzalcoatlus: Imagine a bird-like creature with a 36-foot wingspan, a massive beak, and fierce talons soaring through the skies above you! Now you can build and fly a model of this incredible pterosaur, the Quetzalcoatlus — the largest flying animal of all time. Assemble the model and hang it from your ceiling with the included hardware. A battery-powered motor propels your Quetzalcoatlus through the air while a thin cable keeps it soaring along a circular flight path. Learn how the propeller makes the model fly, about the similarities between pterosaurs and modern-day birds, and all about this awe-inspiring giant of the prehistoric skies.

For Girls!
MINKY BUBBLE ONESIE – COTTON CANDY TIE DYE: So plush and cozy, our cotton candy tie dye Minky dot bubble onesie is just what you need to stay warm and comfortable all day long! They're warm, yet not heavy or bulky – they're made of a lightweight Minky material that is so soft, you'll have to feel it to believe it. Available in pastel tie dye, a staple for any girl's wardrobe plus it will match perfectly with any style.

MINKY BUBBLE BLANKET: Dreams do come true! A must-have for all your lounge-worthy moments. Our luxe minky bubble banket is always a big hit. Made with silky soft bubble minky fabric in two colors. It's built for durability and extra warmth. Cozy up for sitting around the fire, at home, or as the perfect gift!

SUNNIVA PRINTED LEGGINGS: Our super-comfy Sunniva printed active leggings always keep their shape and now have a wider waistband and slightly higher rise – so they're more supportive, comfortable, and flattering than ever. Just don't blame us if she never wants to take them off. Perfect for any occasion our printed active leggings will have her reaching for them over and over again. Wear them to activities, school, dance, around the house, or even to a birthday party! Dress the leggings up with a stylish top or wear it to sporty activities with a ruffle activewear jacket.

VUDECO Glow in The Dark Blanket for Kids Throw Blanket 50 x 60 inches- Rainbow Unicorn Blanket for Kids Blankets for Boys Girls! Perfect kids blanket gift choice for your kids on Birthdays, Halloween, Thanksgiving, Christmas, or any occasion. The unicorn & star design throw blanket brings inspiration and creativity to your kids. Best rainbow blanket while reading a bedtime story or cuddle on the couch with kids. Ideal for lying on the bed, sofa, road trip, cold or warm.