I am pretty sure most of you have seen my review post for the AWESOME Lundby Doll House I did back in June, right? If not, go and check it out because it was a good review!
Since that review of the Lundby Doll House, we have been having all sorts of fun with this dollhouse. This dollhouse is not only built to last (I can easily carry it from room to room carefully) but it really lights up and has little miniature lights, lamps and more! This dollhouse is to die for, seriously it is THAT awesome! And, the Lundby Doll House Has Christmas Decorations!
*Products received. Opinions are my own. This post includes my affiliate links.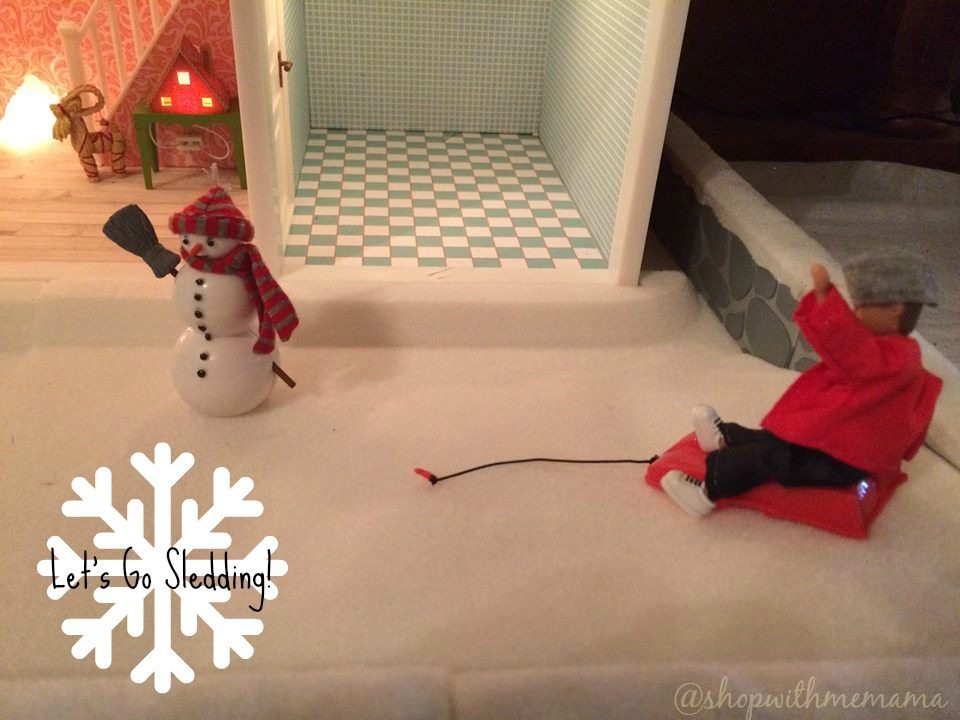 I would have died and gone to heaven if I had this as a child! So, I am enjoying it as an adult, with my daughter! SO much fun! I honestly cannot say ENOUGH good things about this dollhouse. I just am in love with it.
Please don't mind how bare our house is, I just wanted to feature all of the cute Christmas accessories we received. I will add the other 'essentials' later!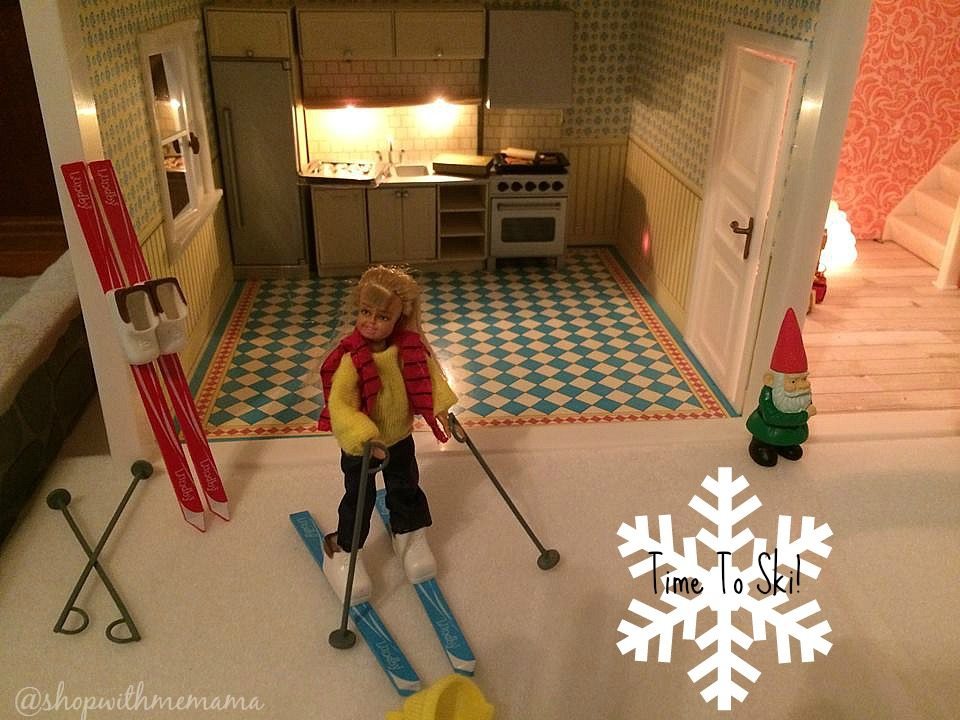 And don't get me started about the ADORABLE miniatures that come with the doll house and that you can purchase from Lundby. My goodness, sooooooo neat! From little lamps, light fixtures and cabinets that light up to beds, night stands, showers and MORE. I just can't get enough of it all!
But, just when I thought I was all done playing around with this wonderful doll house, I HAD to see the Christmas decorations and light up tree! Gah! So, of course I got the Christmas miniature accessories and played ALL night last night, setting it all up! Talk about fun fun fun! Now my little Lundby Doll House (oh dear, notice I called said 'MY'???), has a light up Christmas Tree, Snow, Snowman, Christmas Presents, light up Ginger bread house and MORE. Oh heavens!! Talk about an addiction for me!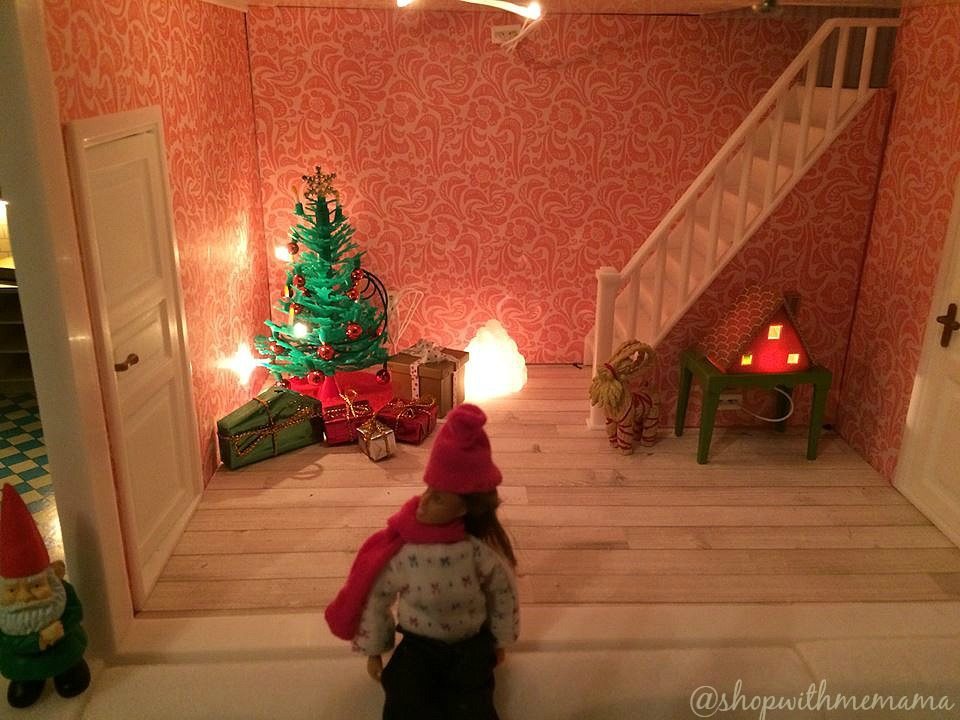 Our Lundby Doll House is all Christmas-ed out and looks so festive! Of course, I will have to show it off after decorating it, so it is displayed in my front room for all to see, but not to touch 🙂 I am the only one who can touch it right now 😉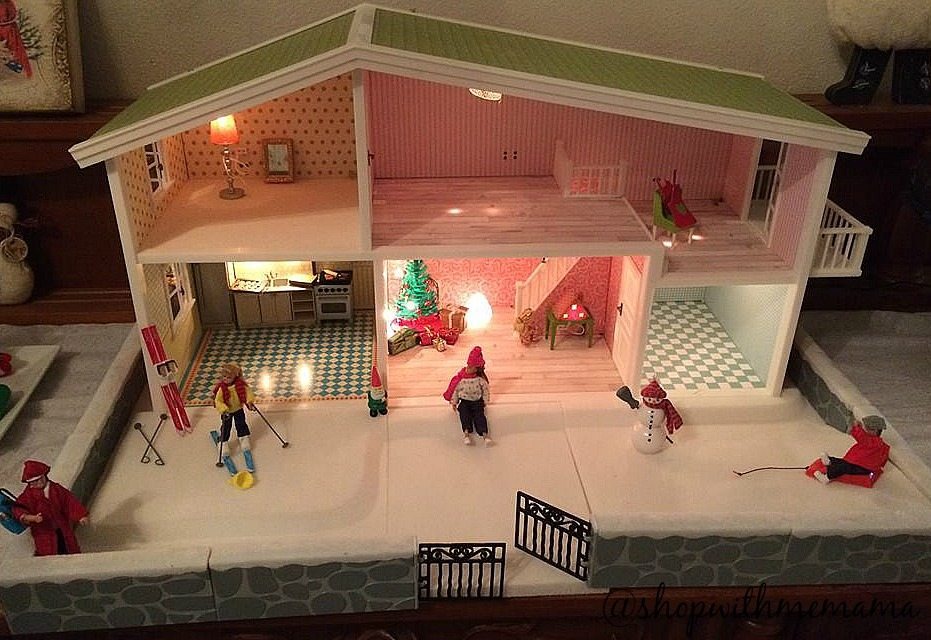 The 'snowy' front yard is easy to put together. You just snap it all onto the dollhouse and then screw it all in so it will stay together. Simple!
Buy
The Dollhouse I received in June, was the Lundby Småland Doll House. It retails for $99.99 but is on sale right now for $89.99 and can be purchased on Amazon.com.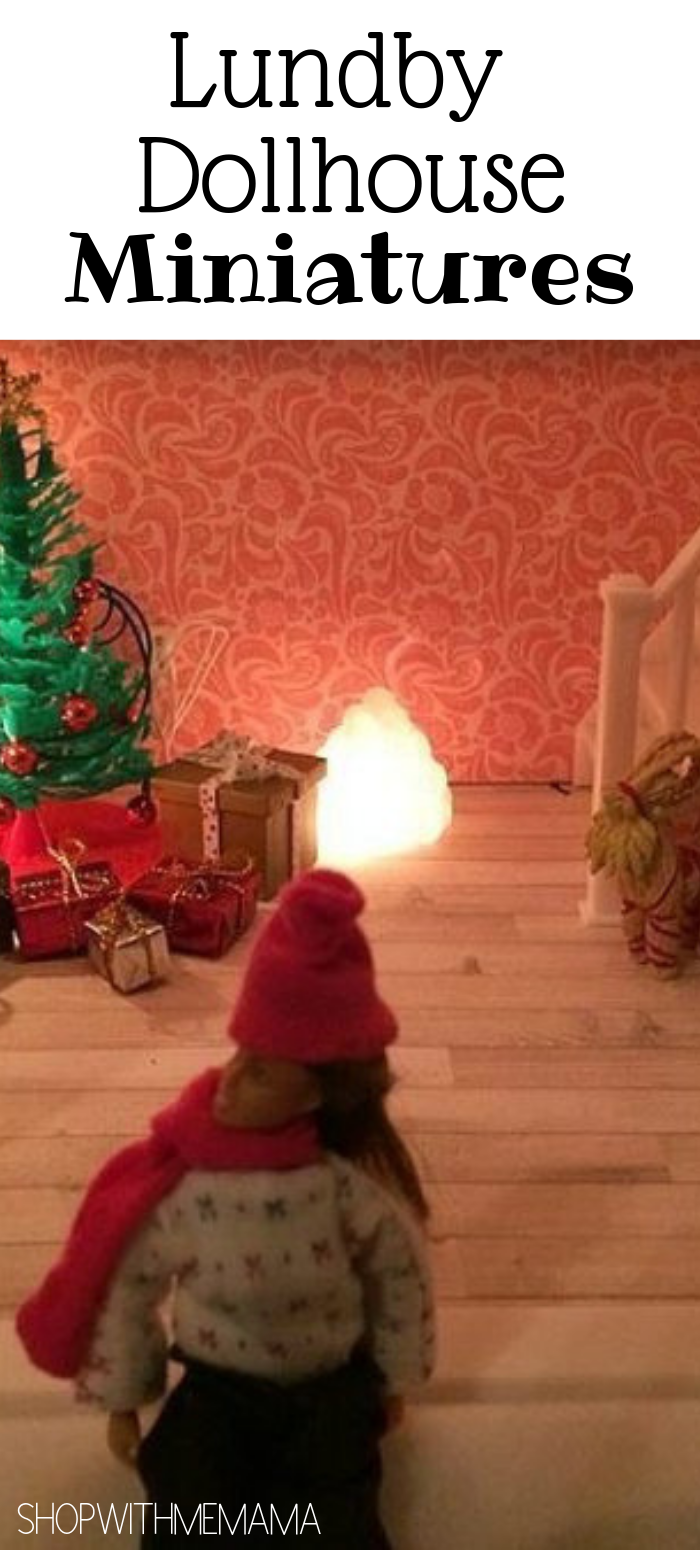 Win
One person is going to win the Lundby Smaland Doll House AND the Christmas Accessories seen below:
Smaland Dollhouse Accessories, Winter Family
Rules:
Contest is open to US 18+. Giveaway will end on November 30, 2015 at 11:59 PM PST. Winner will have 48 hours to confirm their win, after I email them, or a new winner will be chosen. I am not responsible for lost or stolen mail.