When I was little, I absolutely adored miniatures. Every time we would go to a store, I would seek out the tiniest of things and then run to my mom to see if she would buy it for me. I HAD to have little things! Read my review for the Lundby Smaland Dollhouse, below!
*Lundby Smaland Dollhouse received. Opinions are my own. This post includes my affiliate links.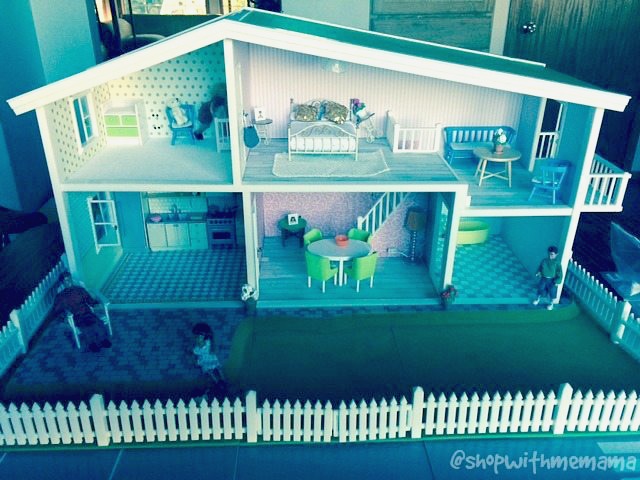 Lundby Smaland Dollhouse Review
I spent hours in miniature dollhouse toy shops and drove my hubby insane. I could stay in those shops forever if I could! One shop I went to, was amazing. It had dollhouse supplies and everything was SO tiny! Little lamps that worked, carpets for the floor, paint and wallpaper for the walls and so on. I was and am addicted to miniatures!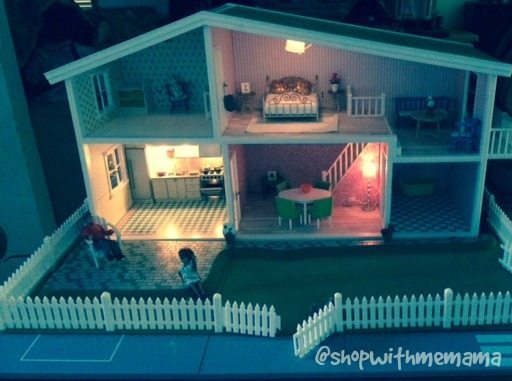 When someone contacted me from Lundby Dollhouses, I was completely excited!! Lundby has amazing miniatures, dollhouses, and dollhouse supplies! I was in heaven receiving their products! Below is what I received and my Lundby Smaland Dollhouse Review.
I received the following dollhouse and dollhouse supplies:
(1) Smaland dolls house
(1) Garden extension
(3) Furniture Sets
(1) Garden Patio Furniture Set
(1) Doll Family
(1) Lamp Set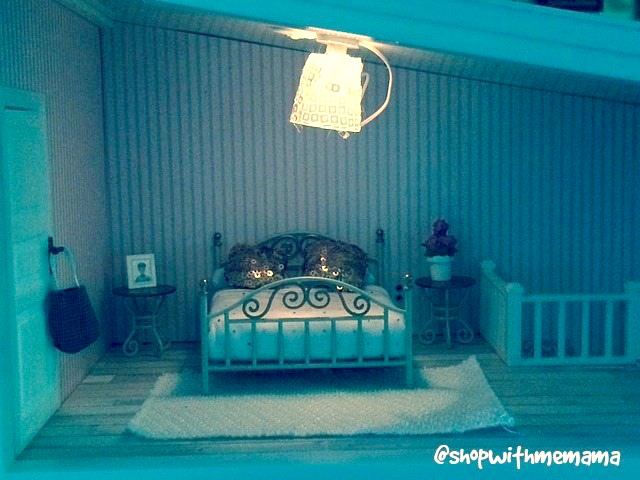 My daughter and I are already going through the booklets that Lundby sends with their toys and we have circled so many things that we are planning on buying for our dollhouse! Definitely the Christmas tree, gifts, and fireplace!! LOVE! But first, my Lundby Smaland Dollhouse Review!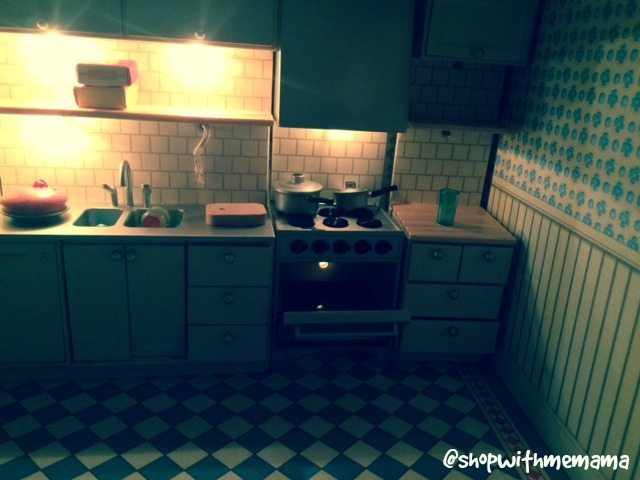 Putting Together The Lundby Smaland Dollhouse & Dollhouse Supplies
Putting the Lundby Smaland Dollhouse together was simple. I was very very happy with how easy it was to do. It seems like a lot of pieces, but really, they pretty much just snap all into place. Then you add the screws to secure the house.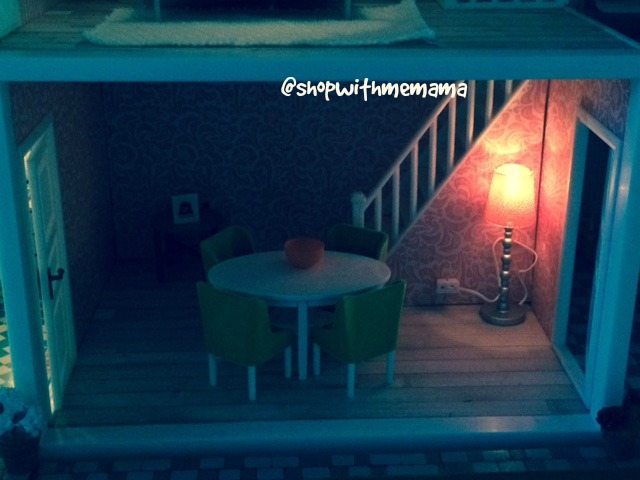 The Garden Extension was even simpler. Just snap it together, add a few screws and you are done! Setup is simple and that is just another reason to love the Lundby Smaland Dollhouse and dollhouse supplies!!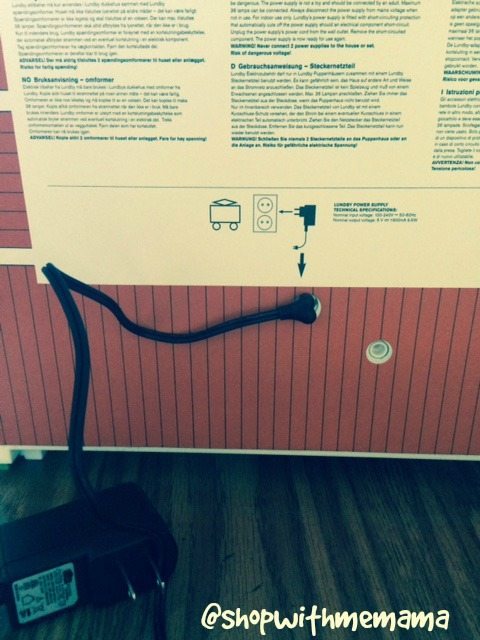 Lundby Smaland Dollhouse Review & Dollhouse Supplies Details
Lundby Dollhouses and accessories are detailed, like real items in your home. They are not toy-ish looking and they are very pretty and well made. I was so impressed with the little bed and pretty decorative pillows! The lamps are pretty too. The one I put in the bedroom, hanging from the ceiling, has little sequins on it! So pretty. The dining room furniture is really cute and real looking too! Also, the living room furniture! Too fun and cute! There is just something about dollhouse miniatures! Gah!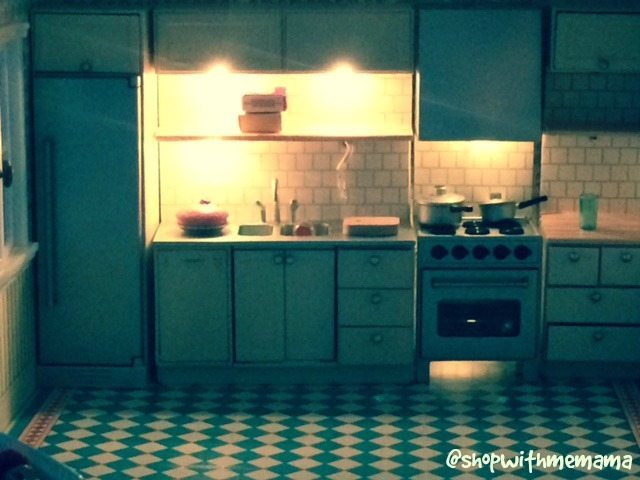 The kitchen is awesome. The stove lights up and all the cupboards and drawers open, to store things. The fridge opens too and you can put little goodies in there 🙂 There are lots of plugins so when you purchase lights and lamps, you have your choice of where to put them. So many fun room accessories!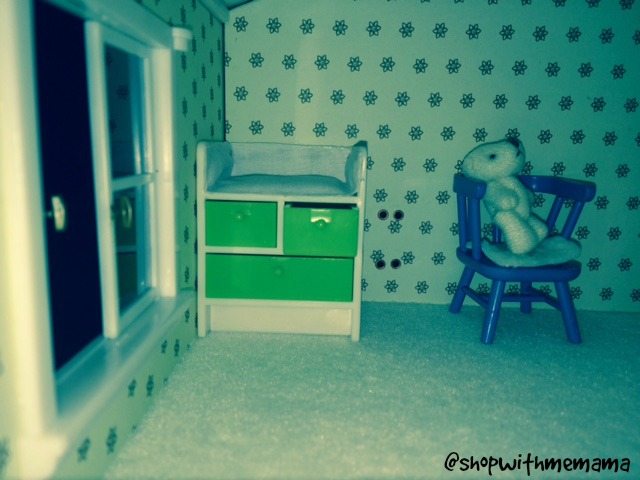 The baby's nursery has a soft carpet and is very inviting. The wallpaper is pretty and each room has a different look. This is a sturdy house because the screws were added to make it that way. The house is made of hard plastic material and so I think it will last quite a while.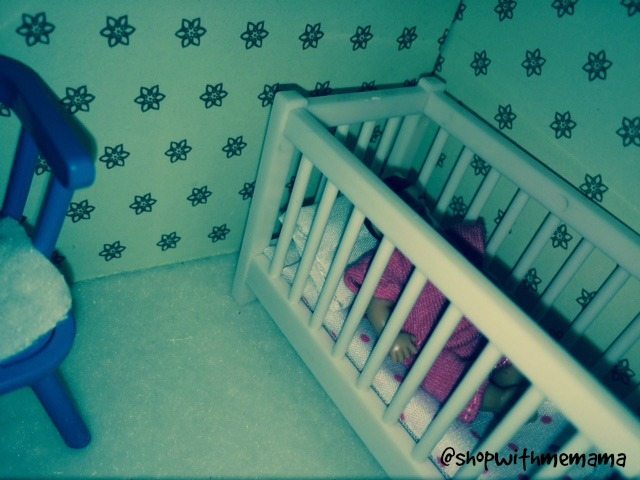 I cannot wait to buy more extensions to this house, more furniture, accessories and more. I seriously am more excited about this than my daughter (I think!). I, my daughter and my toddler played with this house the other day for about an hour! I see the child in me coming out and it is about time!!!
What Scale Is The Lundby Dollhouse Furniture?
I wanted to know what the scale dollhouse furniture was in case I wanted to buy more! The Lundby houses, furniture, and dollhouse supplies are 3/4 inch scale, also known as 1:16 or today as 1:18 scale, where 1 foot in real life is 3/4 inch in dolls house size.
About Lundby
Lundby is one of the world's oldest manufactured doll's houses dating back to 1945 and the most contemporary when it comes to looking. The beauty of Lundby is that new ranges of furniture and accessories are constantly being developed to keep the Sweet Lundby Home fresh and contemporary.
Since 1945 Lundby has followed trends, fashions, inventions, and new lifestyles. Today, the Lundby Home is fitted, of course, with a microwave and a home computer, as well as a CD player and stereo, while furniture, mats and other accessories have a 21st-century design.
The current range includes the Smaland Doll's House whose origin began as the Gothenburg House and bears the same shape but now more contemporary look. Then there's the architect-designed Stockholm Doll's House with pull-out pool and the Gotland Doll's House which is an eco Summer House.
Shop!
You can purchase a gorgeous Lundby Smaland Dollhouse and dollhouse accessories online at http://lundby.com/en/. Or on Amazon.com!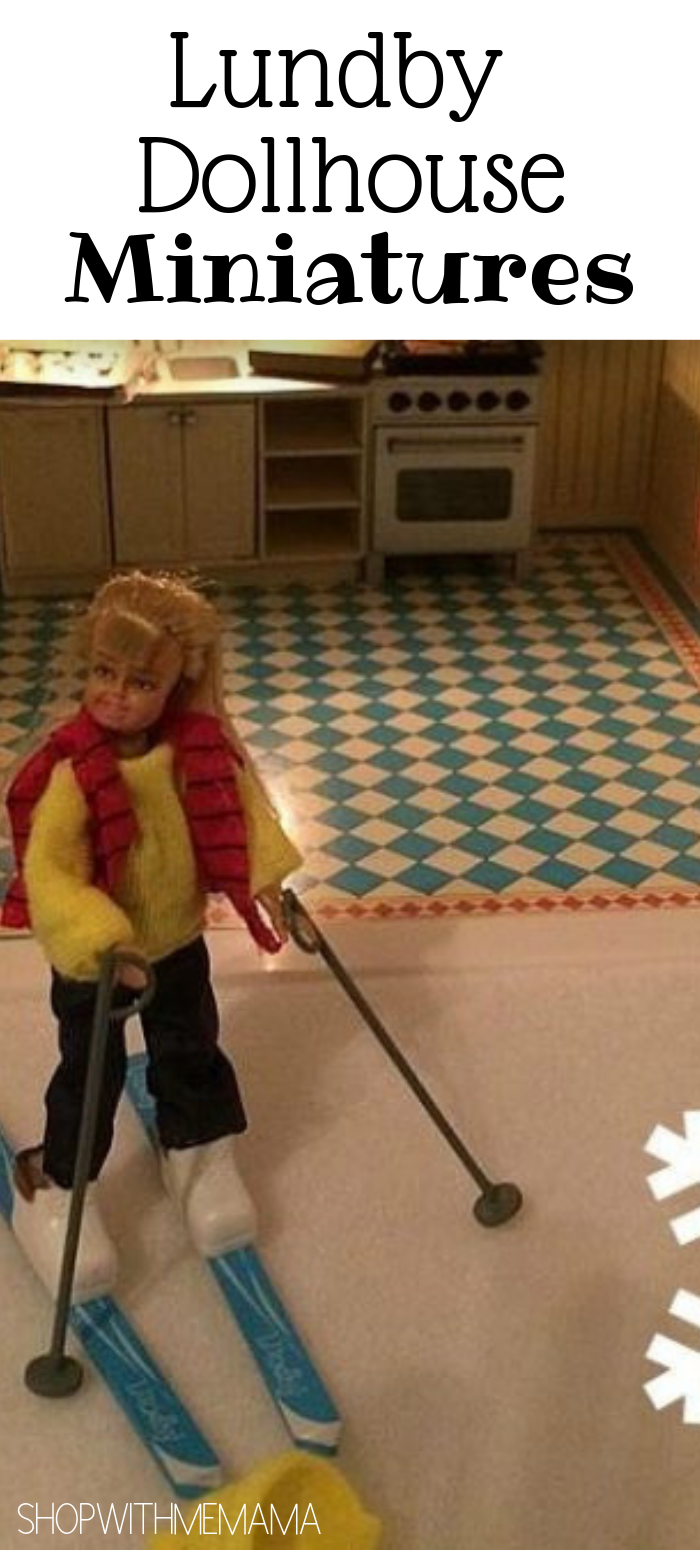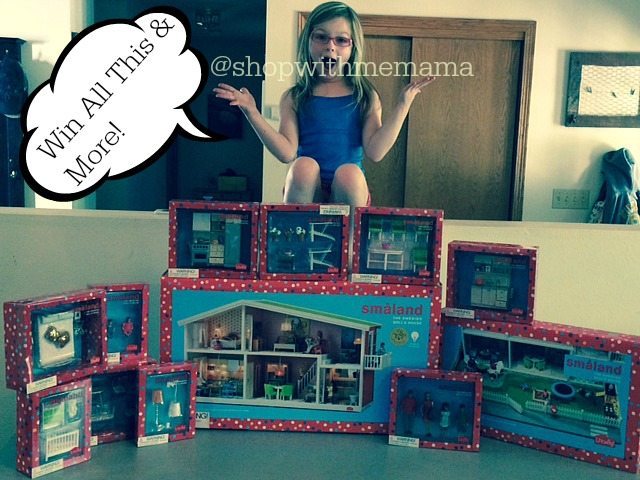 Win!
One very lucky person is going to win the following from Lundby:
(1) Smaland dolls house
(1) Garden extension
(3) Furniture Sets of the winners choosing
(1) Garden Patio Furniture Set
(1) Doll Family
(1) Lamp Set
The value of this prize is over $350!!!
How?
Very easy! Just use the form below!
Rules:
The contest is open to US 18+. Giveaway will end on July 14, 2015, at 12 am PST. Winners will have 48 hours to confirm their win after I email them, or a new winner will be chosen. I am not responsible for lost or stolen mail.