Here is my 2021 Holiday Gift Guide for Mom! Mom's are easier than Dad's to shop for, in my opinion (probably because I am a mom and I know what I like!). I love EVERYTHING that has to do with beauty, skincare, makeup, fashion, workout gear, and MORE. Haha! See? I am EASY to shop for! Mom's like all sorts of pampering products and this gift guide for Mom's won't disappoint!
*This page includes my affiliate links
2021 Holiday Gift Guide For Mom
Get your list out and start shopping for that special mama in your life! Don't wait until the last minute! Happy shopping!
BEAUTY
Let's Start with All Things Beauty Related! Here we go!!!
Raw Beauty Co.: All of the ingredients in their products happen naturally on the earth and are good for your body. Get a FREE tote bag when you purchase our Raw Beauty Bundle or 5 products from Raw Beauty Co!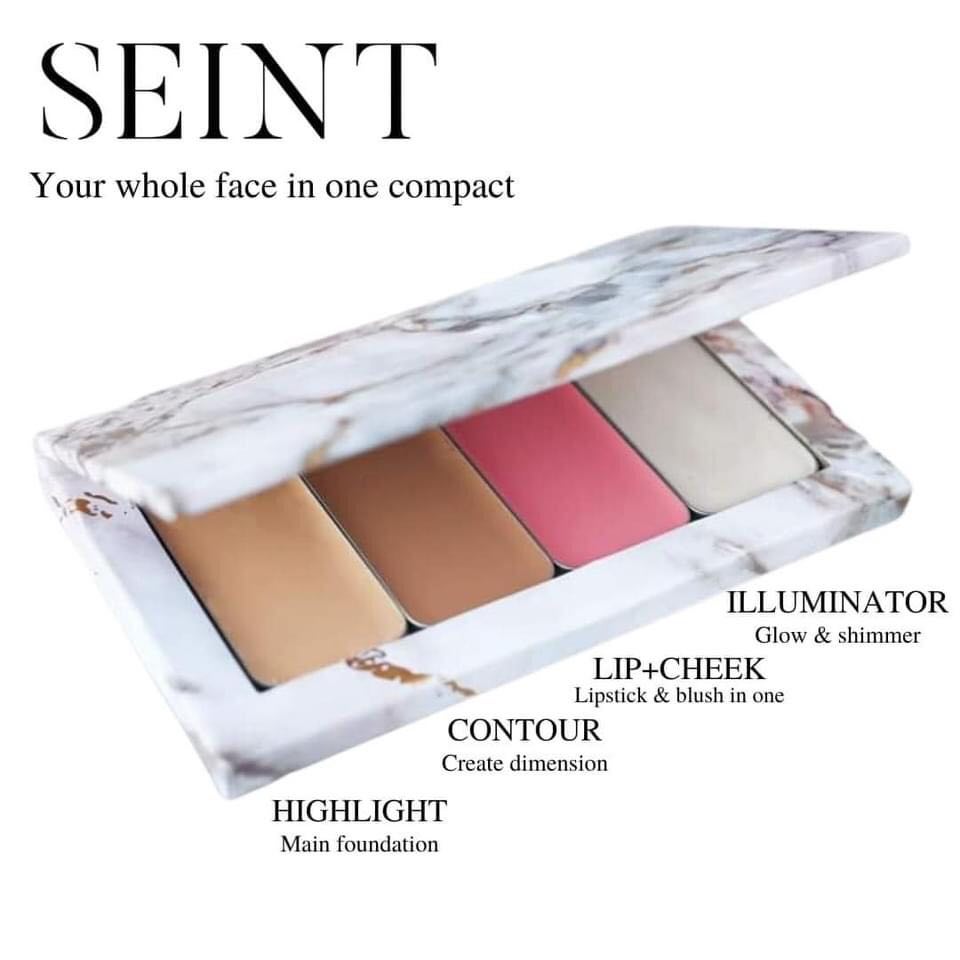 Seint is great for all skin tones and ages. Amazing for over 40. It does not settle into fine lines and wrinkles. Has a dewy finish, which is youthful and looks great on everyone!

Magnetic Eyelashes LashLiner System: I absolutely LOVE magnetic eye lashes and can't live without them anymore. They have become a staple in my daily beauty routine.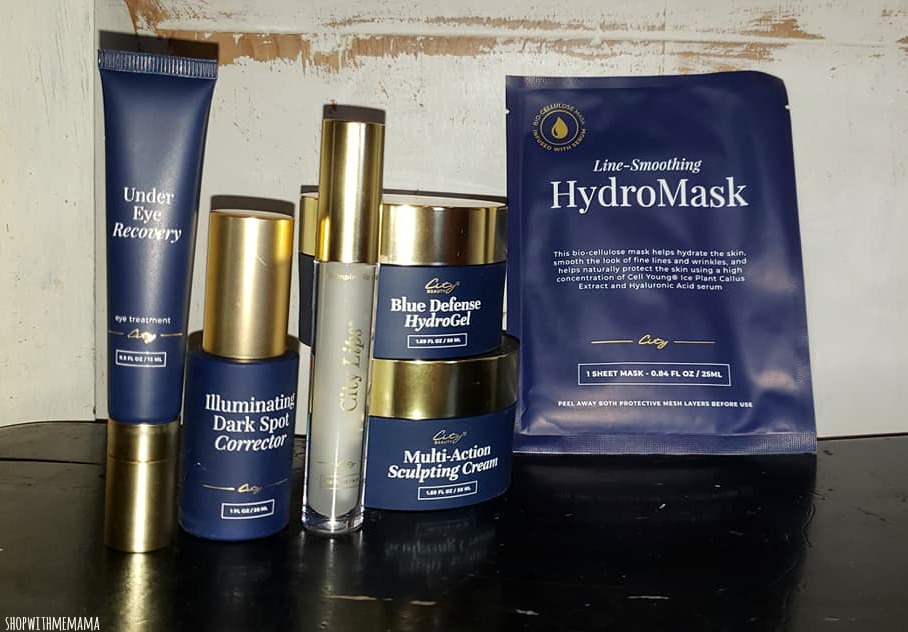 City Beauty is a skincare and beauty brand that specializes in "functional beauty." This means all of their products are designed to not only make you look beautiful while you wear them but to provide deeper skin-rejuvenating benefits too!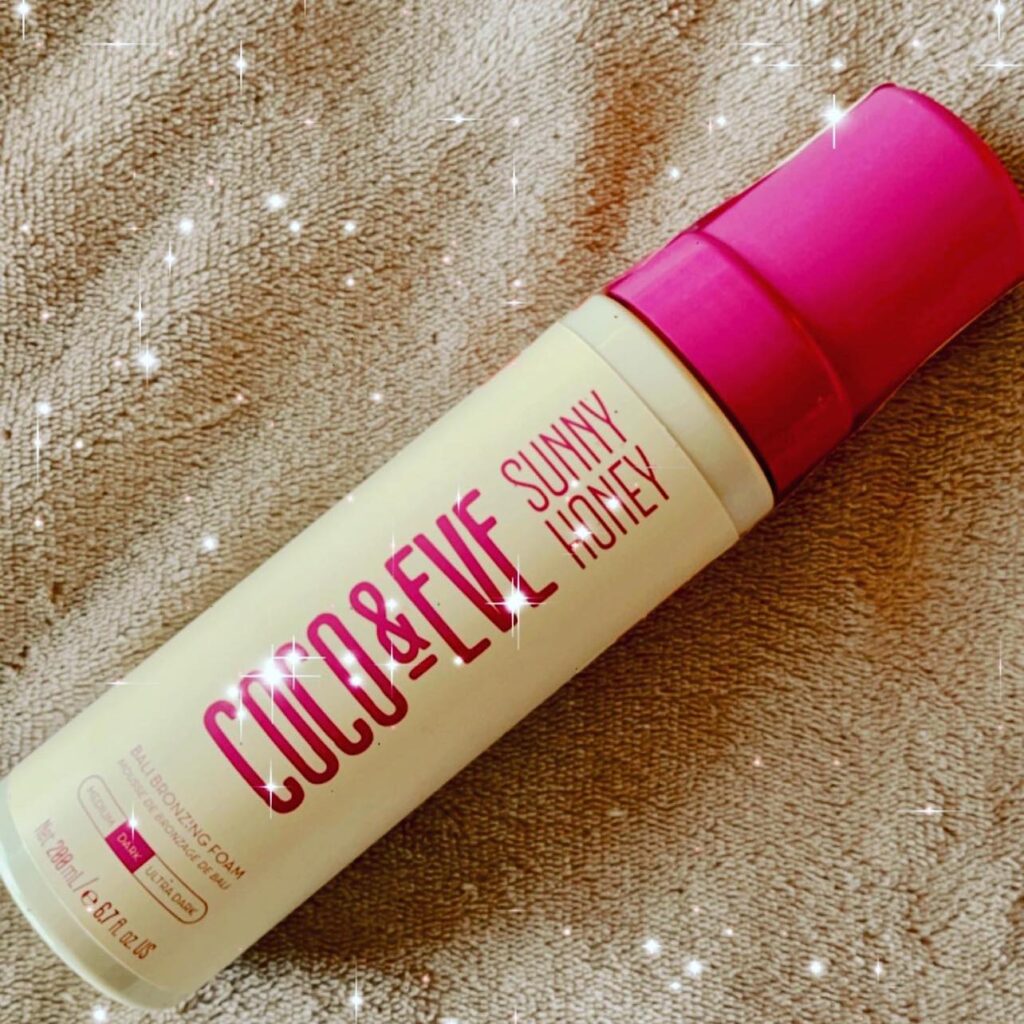 Coco & Eve Sunny Honey Sunless Tanner Mousse: This tanning mousse leaves my skin soft and so pretty looking with the natural-looking sunless tan! I look like I just got back from Hawaii

Vitamin powered Calm Cream is a refillable Vitamin B3 gel moisturizer— created to hydrate, soothe & restore your skin. Say goodbye to unwanted texture, redness & irritations… Say HELLO to flawless skin!

Enova Cosmetics: Ditch the time constraints and say hello to our Slay & Save Gel Mani Kit! Kit includes: Two one-step, spill-proof, gel nail polish tubes, an LED cordless nail lamp, Enova cosmetic bag and professional 100/180 grit washable nail file.

Obsessed with all things Pumpkin? Our Exfoliating Pumpkin Seed Clay Mask will be the ultimate pampering treat for you. This mask not only detoxifies, it also replenishes the skin and removes dead skin sells giving you gorgeously fresh glowing skin.

Gloves In A Bottle Shielding Lotion for Dry Skin

August + Monroe has developed a Blemish Camouflage that is a 3-in-1 treatment formula. It primes, conceals and heals skin blemishes at the same time. The more you blend, the darker the concealer gets to match your skin tone.

Get whiter teeth just in time for your next holiday party with Bride Brite's teeth whitening kit! 10 minutes for 10 days is all you need to achieve your brightest smile for your next event.The superior Wedding White Teeth Kit uses dual-light technology inside of a comfortable mouthpiece to unlock your most dazzling smile. With over 65+ whitening treatments included, their at-home teeth whitening solution targets even the toughest stains.

Naturopathic Doctor, Nigma Talib's Treatment Mask No1 Brightening, is pack of 4 bio-cellulose sheet masks that are infused with a potent combination of prebiotics, marine collagen, edelweiss extract, seaweed extract and low molecular weight hyaluronic acid. The bio-cellulose technology acts as a second skin to deliver these ingredients deep into the skin to brighten, tighten, dramatically plump and visibly improve fine lines and wrinkles.

01 Collagen Booster and D-Stress Youth Complex

C2 Mattifying and D-Stress Face Cream – Combination-Oily Skin

Vainilla Hand Cream from GYV Mesoamerican Beauty: Rich in moisturizing botanicals using our proprietary formula and our signature fragrance Vainilla to leave your hands feeling beautifully soft and smooth.

No more bad skincare days with MasqueBAR's NEW Coffee Collection, launching this month exclusively at Walmart! The brand is thrilled to introduce this comprehensive new line of cream masks, sheet masks, scrubs, body masks and eye patches!

FASHION
Because all moms love cute things to wear, right? Below are my must-have clothing and fashion items for mom this holiday season!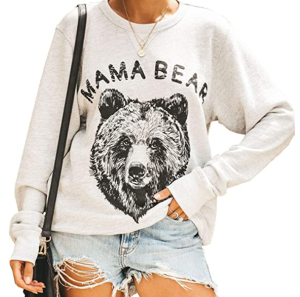 Long Sleeve Top Loose Mama Bear Crewneck Pullover Sweatshirt

The Drive Clothing – Lone Wolf Crop Hoodie – Road Rash Collection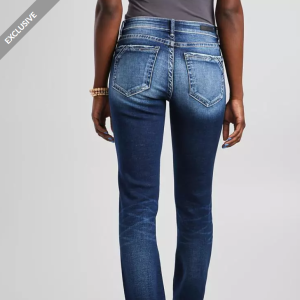 Buckle Black Fit No. 53 Mid-Rise Straight Jean

Starlette Galleria 1.5 Carat Round Cut Wedding Set

COAL Freebird Boots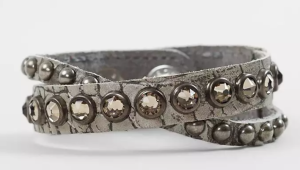 Leatherock Double Strap Leather Bracelet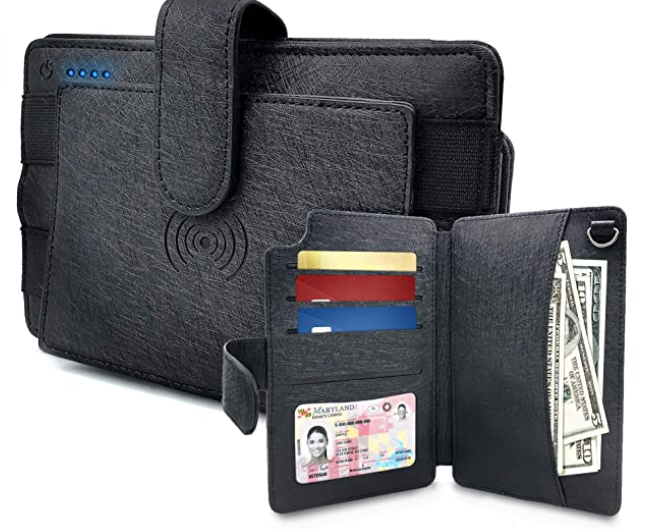 Chargella "Carry-All" wristlet from Atlantis Gift Co. brings new meaning to the term "smart design." It has a built-in wireless charging power bank that will fit just about any phone with its interchangeable plugs. Plus, you can carry all your essentials with its RFID protected wallet. The front expands, so you can throw in your keys or lipstick.

Women's Seaport Storm Short Shackle Boot from Sperry: a pair of booties that will do it all. Goes-with-literally-everything suede and a full zipper mean you can easily swap your jeans for a midi skirt without ever changing your shoes.

THINGS FOR MOM FOR THE HOME
I love receiving yummy scented candles, farmhouse signs, accent pillows, etc! These are fun things to help decorate my bedroom or home! Every mom loves this kind of stuff, right? I know I do!
Get a jump on the holidays with FEBE Candles, a new brand that recently launched its vegan, eco-friendly, and cruelty-free candle collection. There is something for everyone, from luscious aromas of cocoa butter cashmere to yes, man cave notes! Handpoured in gold glam vessels, the coconut wax candles are perfect for any home decor and heat up quickly to blissfully envelope a room.

Bags + Stella: Freshen up any room with tantalizing scents and on-trend accents by Bags + Stella! They offer home decor and accents for your daily indulgence. A boho chic style for a distinctive California look. With new seasonal additions offerings from local California artisans and regional suppliers coming out monthly, you will always have new finds to fall in love with.

These travel-inspired soy wax candles will bring a fragrant and elegant experience right to your home this season! You'll be wanting to pack your bags when possible after reveling in these luxury scent-filled candles! Not only do they smell amazing, but they are environmentally-friendly candles based around scent journeys that are sure to take you along with them!

The Worthington Collection is specially designed to remove odors permanently from any room! Give them the gift of relaxation and let them enjoy a fresher home while transforming it with these beautifully fragranced, odor-eliminating candles, all featuring a clean burn.

Vainilla Box Candle from GYV Mesoamerican Beauty: Proprietary wax blend of Coconut, Corn, Pumpkin and natural waxes, uniquely blend to ensure a clean burn and even fragrance dispersal.

The Lovebox is a connected, messaging device that pairs with an app to go beyond regular communication and deliver special expressions of affection. The Lovebox can bring you closer to your family members, your significant other or a friend, even when miles apart. With the Color & Photo version, you can send photos and colored messages, stickers, and drawings!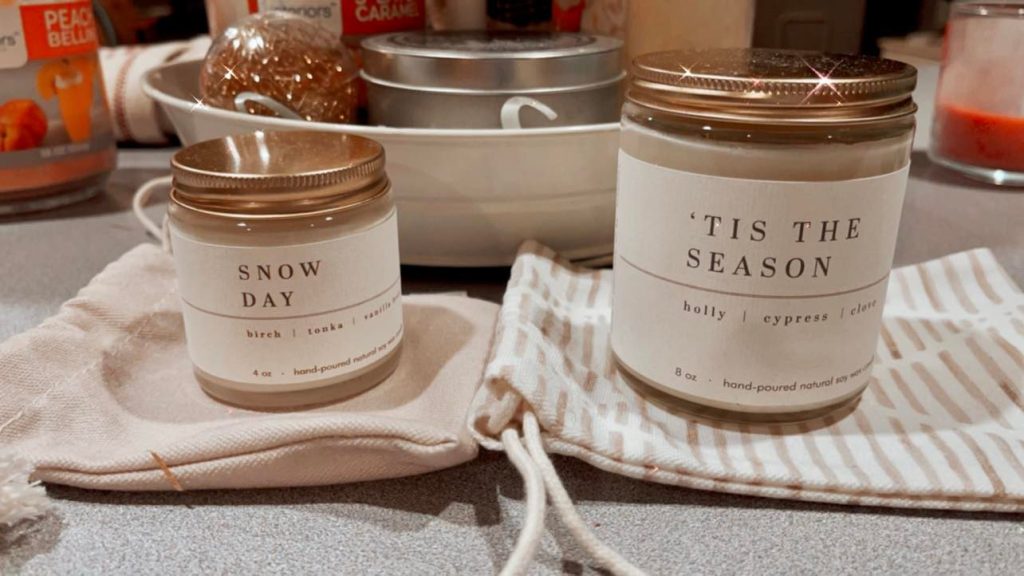 Vellabox: Snow Day & 'Tis the Season candles for your home!

Holiday decor delivered to your door! Enjoy holidays hassle-free with Holiday Haul Box. The themed subscription boxes are great for friends, moms and grandmoms who love to have their homes filled with seasonal decorations.

The Little Burlap Barn specializes in vintage, salvaged, one-of-a-kind home decor: from 100+ year old harvest tables & hutches, to decades old vintage clocks & candlesticks to long forgotten vintage books.

True Stock Studios – makers of gorgeous and fun handmade carved wooden art and holiday decorations inspired by the seasons and the good vibrations of life.

Cooking, Baking, And Treats!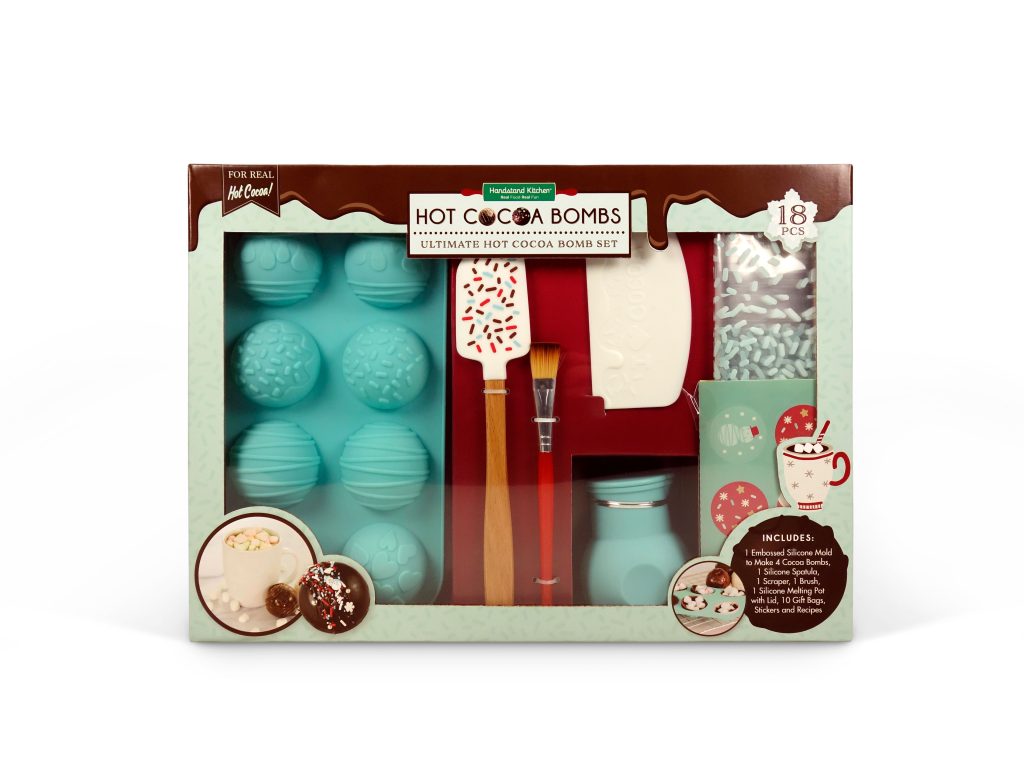 Ultimate Hot Cocoa Bomb Set: Get set for endless hot cocoa bomb creations with this deluxe 18-piece set and our exclusive embossed mold to make 4 stunning cocoa bombs! Use the gift bags and stickers for gifting the chocolate goodness all around! Cocoa bomb recipes include Classic Hot Chocolate, Dark Chocolate Peppermint, Pumpkin Spice and I❤️ Red Velvet.

If Mom Is A Grandma Too
Grandma Gift Blanket – Super Soft Fleece Throw

PIN IT