Here is my 2022 Holiday Gift Guide for Mom! Mom's are easier than Dad's to shop for, in my opinion (probably because I am a mom and I know what I like!). I love EVERYTHING that has to do with beauty, skincare, dental cosmetics (Invisalign near me),
makeup, fashion, workout gear, and MORE. Haha! See? I am EASY to shop for! Moms like all sorts of pampering products and this gift guide for moms won't disappoint!
*This page includes my affiliate links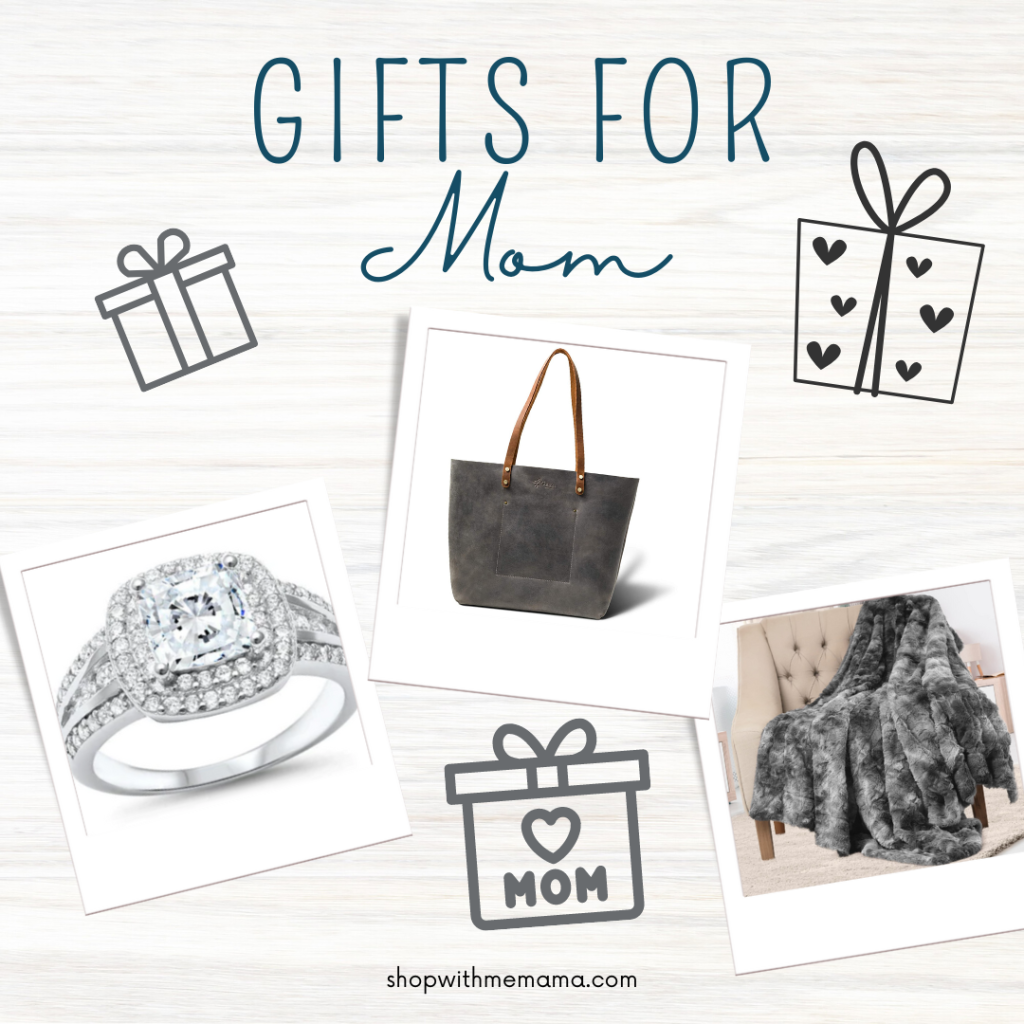 2022 Holiday Gift Guide For Mom
Get your list out and start shopping for that special mama in your life! Don't wait until the last minute! Happy shopping!
BEAUTY
Let's Start with All Things Beauty Related! Here we go!!!
Primal Life Organics Non-Surgical FaceLift Kit: Bring your skin back to life with Primal Life's Non-Surgical Facelift Kit! It's their most popular Beauty-In-A-Box Kit, reducing wrinkles, unclogging pores, and keeping your skin looking young and healthy! Erase fine lines, puffiness, pillow face, dark circles, and dull, saggy skin. Your skin will have a youthful glow from the gentle facial massage, deep cleaning, and sonic vibrations that get your blood flowing. The kit includes Earth Face Wash, Coffee Bean Serum, Blu Berry Serum, Sweet Revenge Exfoliator, and the Ultrasonic Facial Sculptor – your muscle stimulator and magic eraser!

August + Monroe: Meet their limited edition Birthday Bundle! The Birthday Bundle includes their: 3-IN-1 Blemish Camouflage, Calm Cream, Wake-Up Call, and Obsidian Stone Gua Sha. This bundle showcases all of their best selling products! These products are made in the USA and are Vegan!

Vieve's Leaves Restorative Duo: Experience radiant, balanced skin with Vieve's Leaves Restorative Serum and Rejuvenating Facial Fusion. Our Restorative Duo provides the nutrients and hydration skin needs to enhance its natural beauty and luminescence. A natural calming and vitamin-enriched treatment that can be applied during your morning and evening routines for optimal, age-defying beauty.

Spa At Home Holiday Gift Set from matrescence: This luxurious trio will melt away mom's holiday stress while working to hydrate, support skin elasticity, and stimulate skin regeneration and renewal. Bring the spa to mom with the Stretch Mark Relief Refining Scrub to polish and prep skin for a smooth, refined finish; the Stretch Mark Relief Restorative Butter, voted one of the Best Stretch Mark Removal Creams by Cosmopolitan, to restore skin's suppleness while improving skin's firmness and tone; and the Stretch Mark Relief Hydrating Oil to deeply nourish and moisturize while boosting collagen production. BONUS! The Spa At Home Holiday Gift Set is accompanied by a complimentary eco-friendly cosmetic bag ($16 value).

SKINCARE GIFT SET Discovery Set: Treat yourself or a beloved to glowing skin. Experience the transformative power of our award-winning line. The Discovery Set includes 5 deluxe minis of our best-selling products. Deluxe minis of our 5 best-selling clean skin care products: What's Included: Crème de la Cream – Brightening Moisturizer (0.32 oz) Learn more H2 Oh Yeah – Hydrating Moisturizer (0.32 oz) Learn more Nectar of the C – Rejuvenating Vitamin C Serum (0.17 fl oz) Learn more Just Dew It – Hydrating Serum (0.17 fl oz) Learn more Eyes Eyes Baby – Anti-Aging Eye Cream (0.21 oz) Learn more

Butter lover, organic from MY24/7: Keep those lips, hands, feet and faces hydrated and happy. This stuff does it all! Nourish your skin with goodness. MY24/7 by Red Pantz is a premium ayurveda-inspired self-care collection to support wellness from the outside (skincare) as much as from the inside (teas)–because what's going on inside will show up on the outside, and vice versa.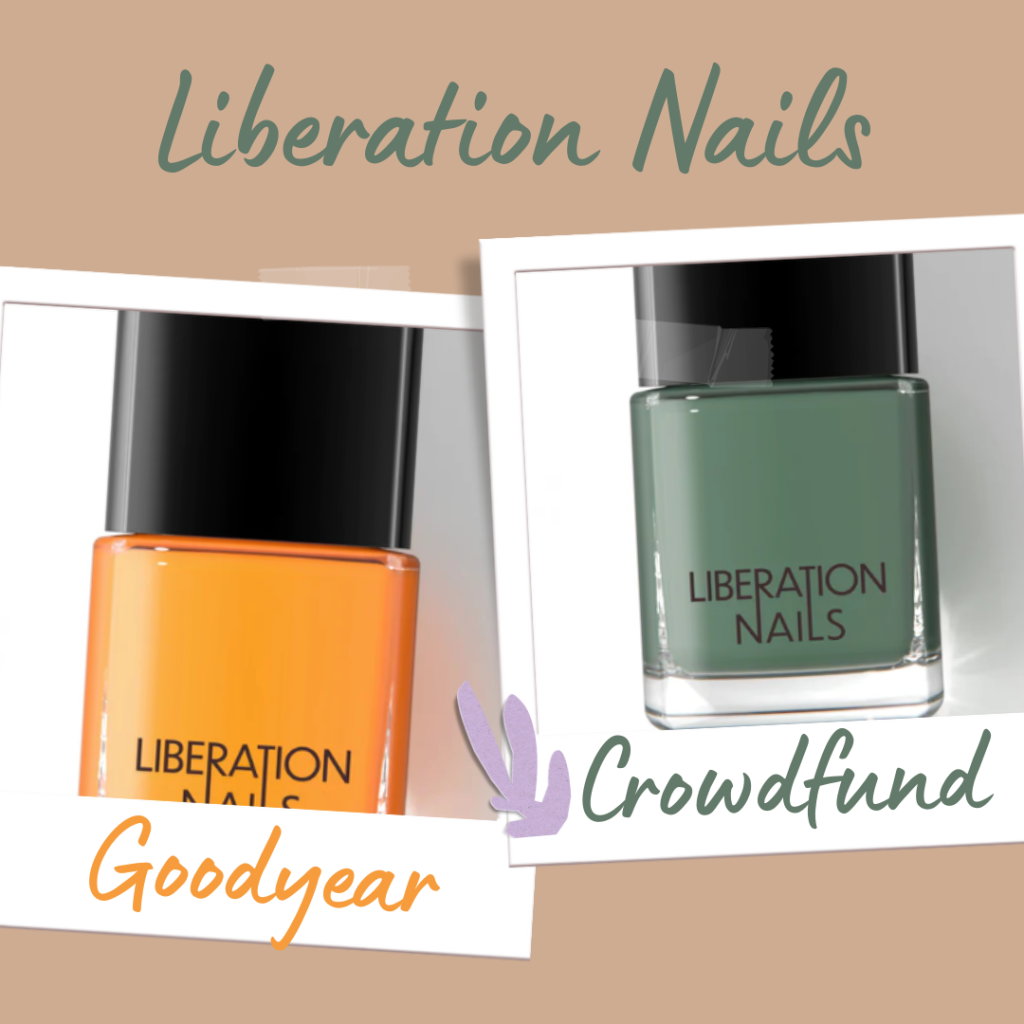 Liberation Nails: nail polish colors: Good Year and Crowdfund! Crowdfund is an earthy green is the color of abundance. Paint your nails and immediately feel the riches! Good Year It's orange, it's yellow, it's downright radiant—juicy, joyful, carefree color. This nail polish is long-wearing, vegan, and 21-free—no parabens, phthalates, carcinogens, mutagens, or 16 other potentially toxic ingredients. Rich, opaque color intentionally formulated with natural oils for the ultimate nail nourishment. All-natural essences provide a subtle after-polish aroma with hints of lemon, coconut milk, and vanilla.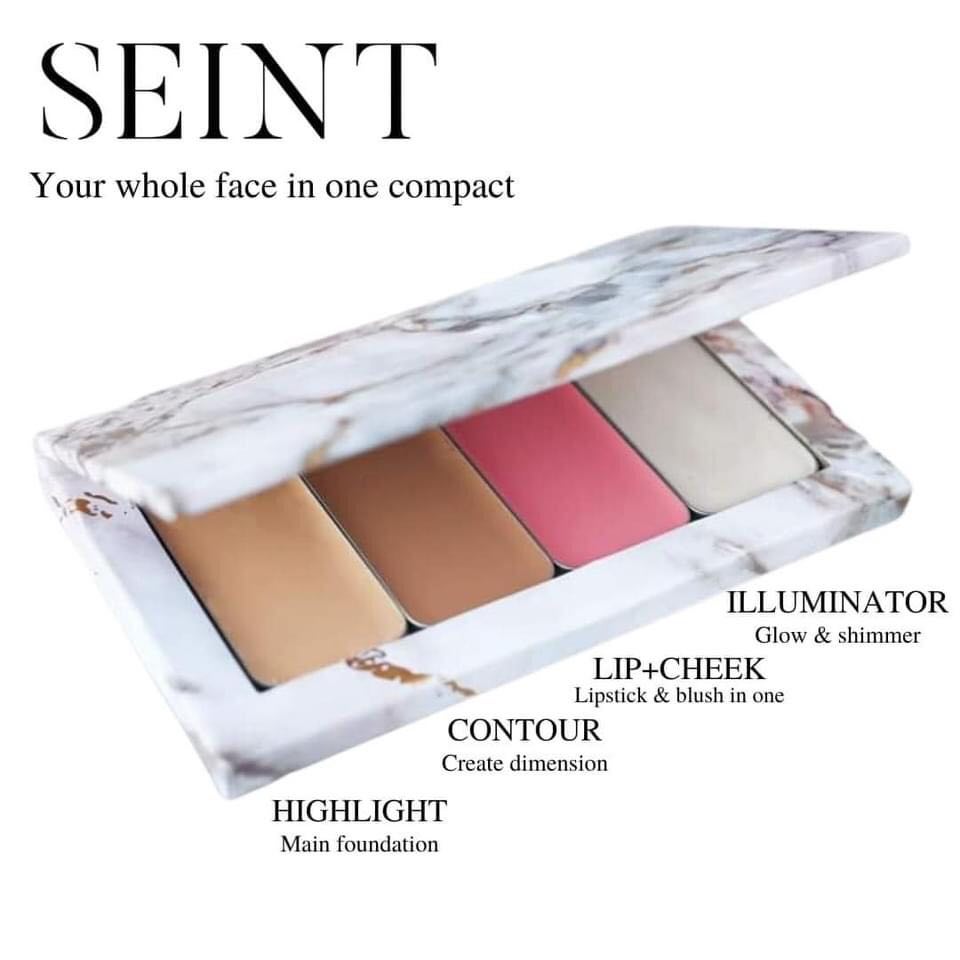 Seint is great for all skin tones and ages. Amazing for over 40. It does not settle into fine lines and wrinkles. Has a dewy finish, which is youthful and looks great on everyone!

Magnetic Eyelashes LashLiner System: I absolutely LOVE magnetic eyelashes and can't live without them anymore. They have become a staple in my daily beauty routine.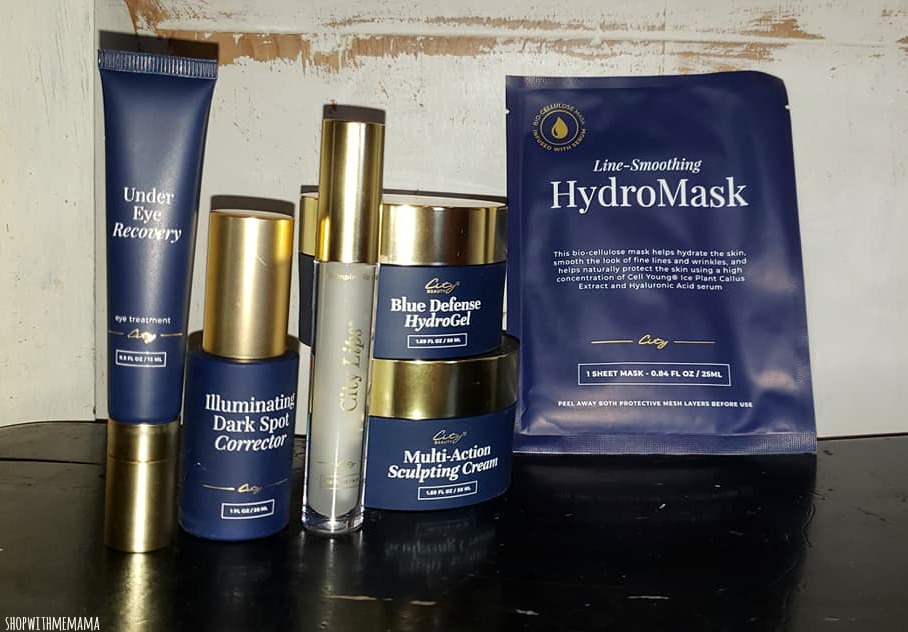 City Beauty is a skincare and beauty brand that specializes in "functional beauty." This means all of their products are designed to not only make you look beautiful while you wear them but to provide deeper skin-rejuvenating benefits too!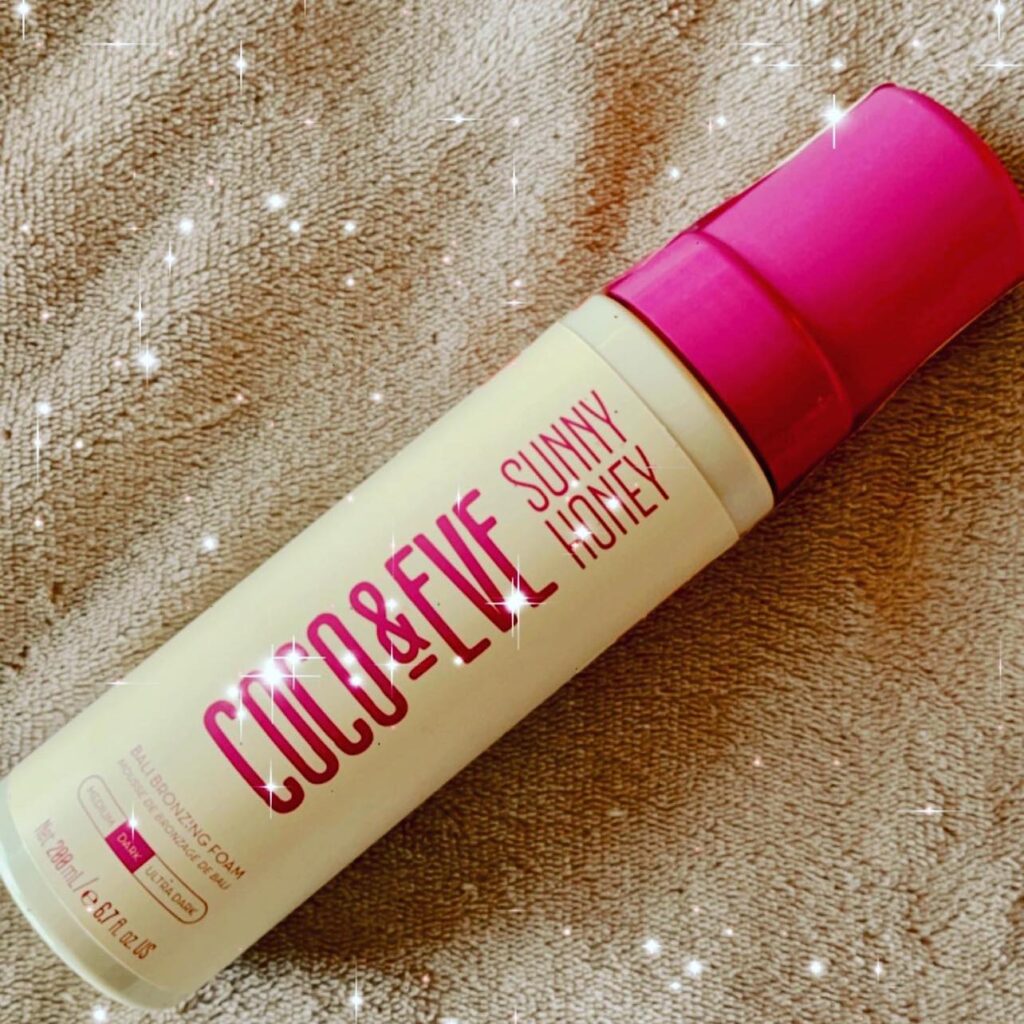 Coco & Eve Sunny Honey Sunless Tanner Mousse: This tanning mousse leaves my skin soft and so pretty looking with the natural-looking sunless tan! I look like I just got back from Hawaii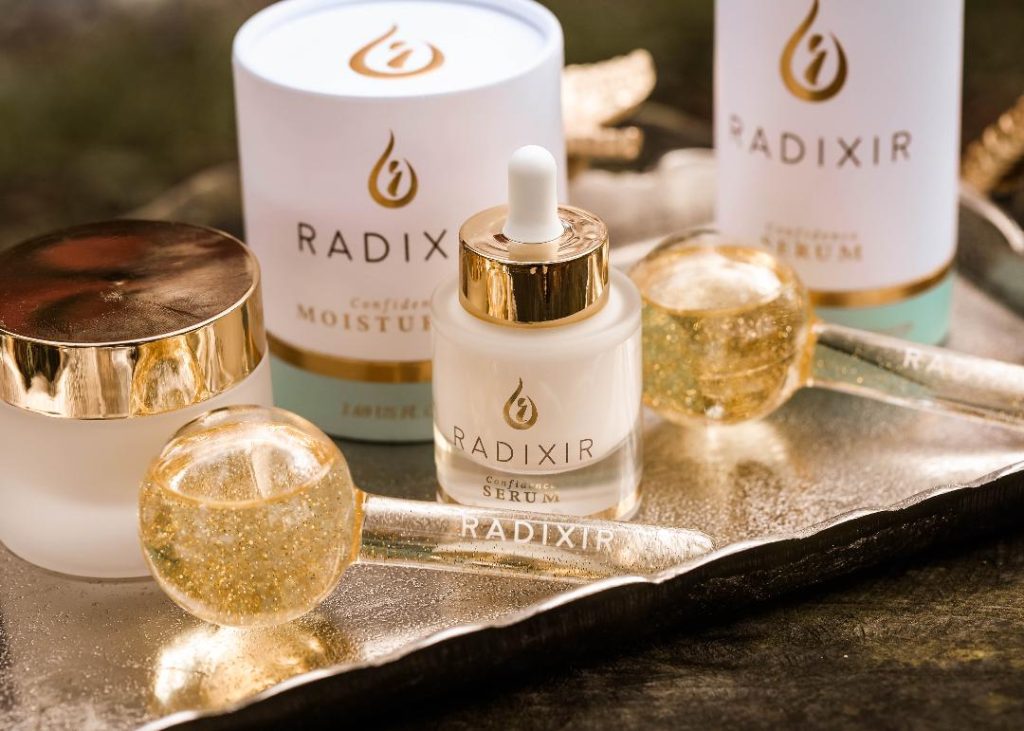 The Radixir Confidence Moisturizer helps to rebalance congested skin the natural way with this light, but extremely hydrating moisturizer. Formulated with a purifying blend of squalene grapeseed oil and tea tree oil. It absorbs quickly into the skin without blocking pores. It's perfect for under make-up allowing for added protection from ingredients that may stress your skin.

Clay & Olive Skincare Deep Hydration Cream: Treat your skin to a beautifully silky, intensive moisturizing cream formulated for both the face and neck. Derived from oils and butters, this deeply hydrating moisturizer offers nourishment to your skin making it well suited to the maintenance of a youthful, healthy glow.

AAVRANI: Travel Size Ritual Discovery Set: Now you can enjoy the Complete Ritual Set in travel-friendly sizes to take with you while on the go! Designed to be the ultimate 21-day skincare sampler, this powerful four-step routine works to help you achieve your most radiant glow. The set includes: Glow Activating Exfoliator, Balance Restoring Serum, Softening Hydra-Whip, and Eye Rejuvenating Elixir.

Skincare Party Box: Skincare Party Box (SKPB) is a new bi-monthly (6x year) skincare subscription box that highlights skincare products from BIPOC and women-owned brands, making this subscription box unique in the beauty space. I also source products formulated with natural ingredients (i.e. plant-based, mineral-based) and without sulfates, parabens, or phthalates. The box cost $58 and shipping is free.

Glass Gloss Glossy Clear: Glossy. Moisturizing. Simple. Ultra Smooth. The Clear Choice. Premium, certified cruelty-free, vegan lip gloss. Blended with natural, certified organic oils and high-quality pigments for ultra-smoothness, irrefutable moisture, pigmentation, and lasting wear. A must have lip gloss for glossy, moisturized, fabulous lips all the time.

Facial Magic: Brighten and Smooth Treatments: Devote 6 weeks to specialized training and see what happens! Your face can look years younger using an easy-to-learn, proven facial exercise program that takes only minutes a day to complete! These proven exercises reverse the look of facial aging. Sagging cheeks, hooded eyelids, double chins and more will lift, tone and tighten. Just like you tone and tighten the muscles in your body, we can help you tone, tighten and lift your facial muscles. Exercise is natural and safe – nothing harmful or invasive. You will look like you again only 5, 10, even 15 years younger. Promise! Everything you need to complete the program and look years younger is in the Facial Magic Starter Kit.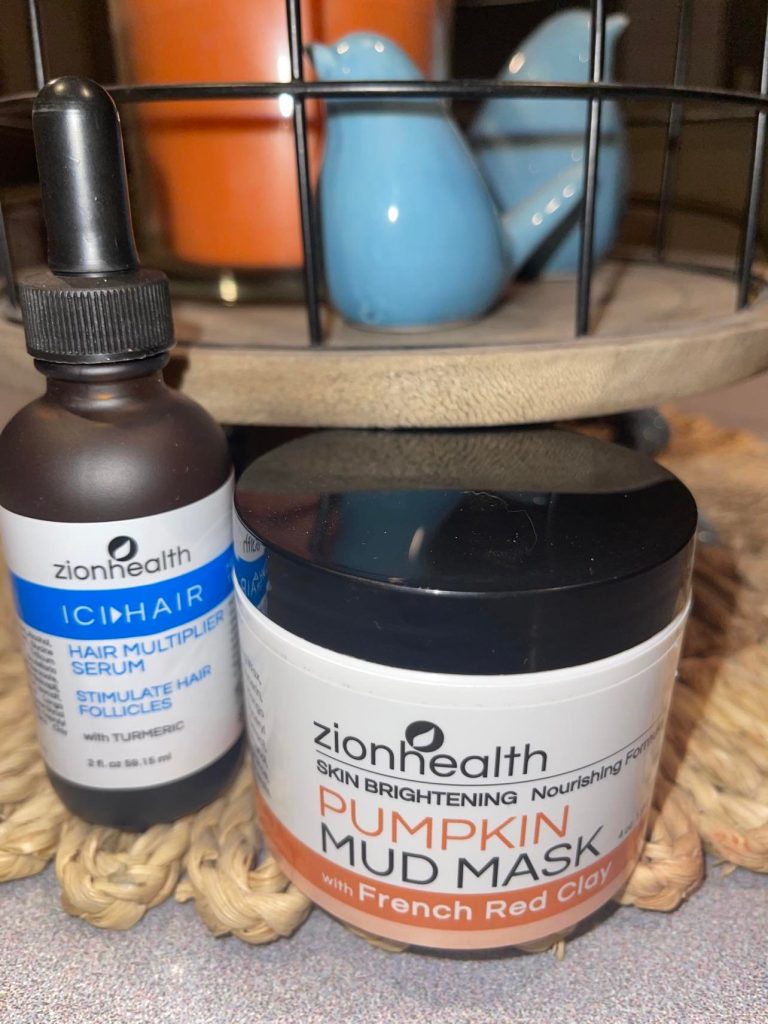 Zion Health pumpkin mud face mask: This ancient clay mud mask is a pore minimizer, radiance booster, and smells heavenly. Its exfoliating and polishing action gradually reduces the appearance of pores, and helps to firm and purify the skin. The Zion Health hair multiplier serum outshines temporary volumizing products through utilizing amazing patented hair growth synergies, Baicapil and AnaGain, to create visibly stronger and thicker hair. It takes a thorough approach to rectifying and preventing thin, weak hair by adjusting the hair growth cycle, signaling more lengthening and strengthening and less time in the resting phase. It builds and preserves vital structural proteins, collagen and keratin. Formula absorbs effortlessly to deeply hydrate and moisturize while still maintaining scalp clarity.

Geologie Skin Care Set: Give the gift of better skin. This routine of our best-selling skincare products helps fight dark circles, breakouts, wrinkles, and more.

Bestowe Gifting WELLNESS Blissful Bath: Warm your heart and mind with this bath gift set that will keep you cozy even outside of the tub! Featuring the rejuvenating line up of products below, this gift set is destined to melt away the worries of everyone who receives it. Gift comes with reuse-able, sustainable, rigid gift box. Box includes: Natural Agave Washcloth, herbal infused body oil, Juniper Artemisia, Dark Chocolate Peppermint, Totem Candle and candle snuffer.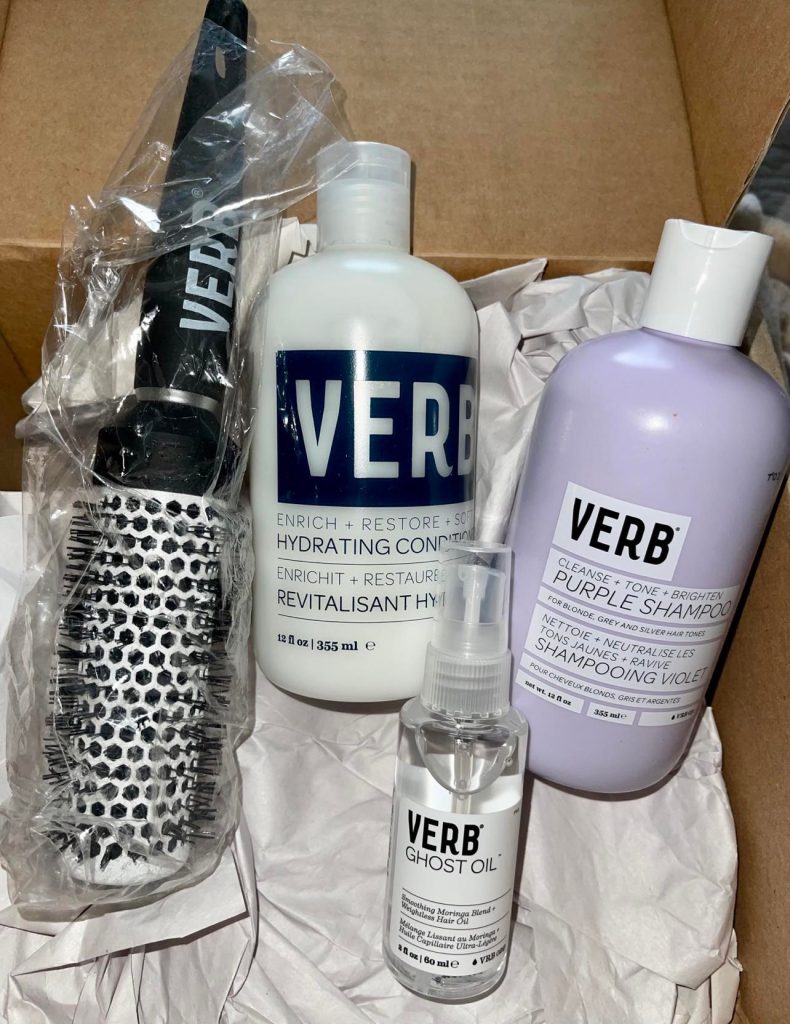 Verb's Custom Kit: Price: $48+. Give the gift of luscious hair this holiday season with Verb's Custom Kit! You can select any combination of hair products to achieve a routine with your specific hair type and style in mind! If you're not sure which Verb products are right for you, you can take Verb's Hair Quiz and get recommendations. Verb products are paraben-free, Gluten-free, have no harmful sulfates, and are PETA certified + cruelty-free.

SNS Dip Power Nail Kits have been specially created for the DIY dip powder enthusiast. There's a kit to get you started using the award winning SNS dip powder colors, or if you prefer a pink & white look, there's a kit especially for French manicures. Each at-home kit comes with everything you need for a complete DIY dip powder experience. Along with the dip powders themselves, you'll find the special SNS base that lays the foundation for the colors, and the sealer and top coat that give your nail that stunning, long-lasting finish. Your SNS dip nail kit provides you with the unique SNS Signature Serum that nourishes your nails with essential vitamins. You also get a cuticle pusher, file, buffer, and high-quality nail dust brush. Every SNS Dip Powder Nail Kit comes with complete step-by-step instructions on how to apply the products for the best results.

Amazonliss Keratin Treatment Set: Brazilian Keratin Smoothing Treatment Set will help make up for the lack of keratin, the key structural material of hair. It will make hair smooth, thick, and shiny. Keratin penetrates the hair structure with a flat iron. As a result, the hair looks much better. The hairs are filled with keratin from the inside, and visually the strands look more healthy and shiny. Step 1 is a deep cleansing Anti Residue shampoo; Step 2 – Brazilian Keratin Treatment; Step 3 – a nourishing Intensive Repair mask.

Mounia Hair Care System: Their proprietary repair technology is featured in every one of their products. By combining the ancient Moroccan haircare techniques with modern technology, Mounia has created the best science-backed haircare system on the market. Free of parabens, sulfates, paraffin, phthalates, and synthetic dyes. They are also cruelty-free, vegan, color-safe and made from organic ingredients…the way clean haircare should be! I use this hair care system with their scalp massager (FREE with purchase of this system!). The system includes: "Two Drop" Serum(0.3 fl/oz) Rinse(11.5 oz) Condition(11.5 oz)

Goat Milk Body Butter – Rosemary + Tea Tree: Quench your body with indulgent, healthful and balanced moisture. Made with nourishing Goat Milk, Olive Oil and Aloe Vera and antioxidant-rich Liposomal Vitamin C, this body butter smooths skin for a healthy glow, while delivering long-lasting moisturization.

FASHION
Because all moms love cute things to wear, right? Below are my must-have clothing and fashion items for mom this holiday season!
OFF THE SHOULDER YOGA TOP: CHARCOAL HEATHER: Crafted from our softest CozySoft fabric, featuring a gorgeous asymmetrical neckline that's perfect for dressing up or dressing down!

POCKET YOGA LEGGING:Our newest high-waisted yoga leggings are waist-slimming, ultra-supportive…did we mention they have POCKETS?

Baikal Dolman Crop Hoodie from eavolu: If you are looking for a modern cropped hoodie, the Baikal Dolman Crop Hoodie in oh-so-soft eavolu's exclusive Eco-Luxe Fleece keeps you cozy.

The Drive Clothing – Lone Wolf Crop Hoodie – Road Rash Collection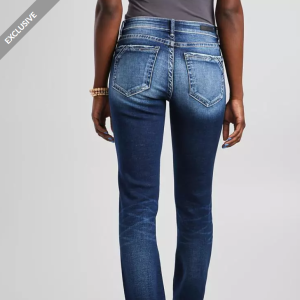 Buckle Black Fit No. 53 Mid-Rise Straight Jean

The Andrea Fleece Reversible 1/4 Zip jacket is a great mid weight style. The minute you touch this "cashmere touch" fabric you will be hooked. This jacket is reversible which makes it perfect for everyday wear. Cropped look Reversible Long Sleeves

Kelly Jogger: This super cozy fleece pant is bound to become a favorite. Made of super soft micro sanded fleece, this a perfect style for lounging just about anywhere. Thick waistband Zip-up front pockets Micro sanded Fleece

Wollemi Women's Sustainable High Cross Waist Leggings: Wollemi is a small company that started as a way to bring great active wear to women who also want to feel confident that the styles they are purchasing are made more sustainably. Our leggings are made with you in mind: your workouts, your lifestyle, and your need for great performing fabrics that leave smaller imprint on the earth. We are here to bring you flattering, great fitting leggings you can feel good about wearing and living in.

Gladly Family Pod Diaper Bag Changing Station & Travel Cot – Vegan Leather: Never worry about a changing station while traveling with the Gladly Family Diaper Bag Travel Cot. The practical, thoughtfully designed, and dependable product will keep parents' lives stress-free as they travel with young children. Lightweight and stylish, the Gladly Pod Diaper Bag with Changing Station/Travel Cot ensures safe changing and allows room for all your baby's needs. It is made with soft leather and will complement all strollers or outfits. Best of all, it features insulated bottle pockets, adjustable shoulder straps, and two large storage flaps to pack all your needs away safely and securely. The bag all parents will appreciate while traveling!

LaSalle tote bag: Full-grain leather with a slight brush for a soft touch and rustic look. Choose from Classic, Zipper and Outpocket styles. All bags have sturdy vegetable tanned straps, smooth suede interior & keyloop. Interior pocket & keyloop Vegetable tanned handles; 11″ strap drop Full grain leather exterior with natural suede lining Available in 3 styles: Classic, Zipper, Outpocket Can fit MacBooks 13-15″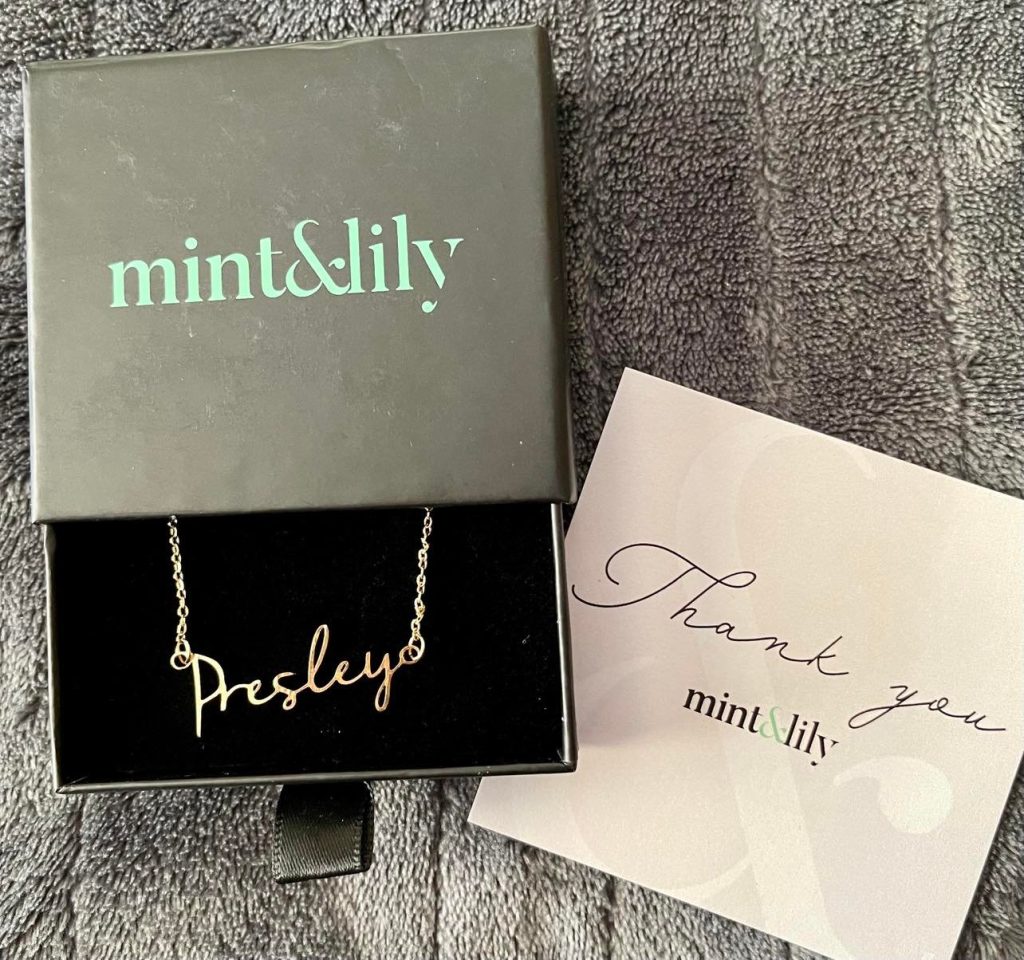 Mint & Lily Fairy Name Necklace: Customize this 18" chain (with an adjustable 16" option) with your name, or personalize it for someone special for the perfect gift. Necklaces are cast in 18K Gold, Rose Gold and Silver plated finishes made from 316L stainless steel. Your jewelry will be delivered in a Mint & Lily box that is perfect for storing your pieces safely or gifting!

Revival Bracelet Interlinked Bracelet in White Gold: This is a gorgeous simple, yet elegant bracelet and I love it! Jewelry to Life designs and manufacture personalized jewelry that contain photos in them. We're based in Southern California.

Rosette Defender Ring: Beautiful looks can be misleading with this rosette self defense ring. Rosette is crafted so that its rosette flower can be quickly and discreetly removed to reveal a sharp blade that can cut skin, draw blood, and collect the DNA of an attacker. Wear Rosette as an everyday essential and have greater peace of mind wherever you are.

The CINNAMON SPICE BOHO WOOD BEAD BRACELET SET from Isabelle Grace is beautiful! Fashion should be fun because life is just too short for boring, so add a splash of color and texture with our Boho Wood Bead Bracelet sets. This set features 1 10mm rosewood bead bracelet with 14kt gold fill or sterling silver 4mm accent beads 1 10mm rosewood bead and a large carnelian stone accented with 14kt gold fill or sterling silver accent beads 1 8mm matte fossil bead bracelet

Olivia Starling, founder and CEO of jewelry brand Starlette Galleria, hosts a variety of fashionable cost-effective hypoallergenic engagement, wedding and everyday wearable rings to sport for the woman that's on the go or chilling at home this fall! Each stone that you'll find is 100% simulated diamond material (AAA CZ). The settings are made of certified 925 sterling silver and plated in rhodium or 14k gold to prevent tarnishing. It will never turn your finger green or leave any sort of markings behind!

FOR THE HOME
I love receiving yummy scented candles, farmhouse signs, accent pillows, etc! These are fun things to help decorate my bedroom or home! Every mom loves this kind of stuff, right? I know I do!
25″ Woodland Christmas Wreath: The Woodland Christmas wreaths are extra full and luxurious. The pretty berries give it all the super pizzazz and color you could want. You will love the combination of forest greenery and blue juniper berries from the high desert. With the amazing aroma from the forest, this wreath has it all.

Wax Melts From GRACE+LOVE CANDLE CO.: A flameless way to still make your space smell amazing. You simply take your wax melt and place two wax melts in your warmer or melter at a time. Then light your tea light or turn on your heat warmer if it is electric. When you are finished using them, you just turn off or remove the heat source and the wax will solidify until you are ready to use it again.

Candles From GRACE+LOVE CANDLE CO.: Fall in love with the G+L Autumn Collection. From Pumpkin and Apples to Pomegranate and Earthy leaves this collection has something for everyone to cozy up and create some amazing core memories! The company care about you and your lungs, so we use high quality ingredients including soy wax, phthalate free fragrance and lead-free cotton wicks. Soy wax has numerous health and environmental benefits including: • Soy wax burns clean with no toxins, carcinogens, or pollutants. Unlike paraffin wax, our soy candles contain no petrol-soot that release toxins into the air and blacken walls or ceilings • Longer lasting burn – Soy wax burns cooler which means you can enjoy your soy candle much longer than a paraffin wax • Derived from a renewable resource (soybeans)Biodegradable and easy to clean-up with soap and water • Supports American Farmers

Kindred Essence Premium Fragrance Holiday Soy Candles: Handmade and hand-poured in USA using a deluxe soy blended wax that helps to diffuse the fragrance throughout your room Highly scented with premium grade phthalate and paraben free fragrances infused with essential oils Fragrant scent lingers long after candle flame is extinguished Cotton wick for a clean consistent burn Packaged in a kraft recyclable gift box

Holiday decor delivered to your door! Enjoy holidays hassle-free with Holiday Haul Box. The themed subscription boxes are great for friends, moms, and grandmoms who love to have their homes filled with seasonal decorations.

LightScapes Candles: These candles are made from wax which is a proprietary blend of soy and coconut wax. Their scents are a mix of natural ingredients, essential oils, and synthetic fragrances. I love all of their candles! They last for so long and smell SO good in my home!

VITA MIA LIFESTYLE APPLE HARVEST CANDLE: This sweet apple scented soy wax is like an apple pie packed with warm and nurturing aromas of cinnamon and brown sugar. This luscious apple-scented candle will create tones of relaxation and joy.

Sculpted 18 Note School Bear with Mouse Musical Figurine – Choose Your Song. Tune: 18 note mechanical movement inside Pre-installed melody "Castle in the Sky" Can be customized to any other 18 note melody (see higher notes for custom version) Material: High Quality Poly-resin (wood design) Eager to learn school bear with mouse The figurine rotates to the music Manufactured by Lerca, Inc.

Aurora Nebulizing Diffuser and Oils: The lovely Aurora creates the perfect atmosphere for relaxation, fun and even play. All your favorite essential oils or blends are optimally atomized to deliver a quick and far reaching aroma. This one-of-a-kind aromatherapy device is easy to use and handle. With a revolutionary new dimmer function that allows you to control the brightness of the light, in addition to being able to control the volume and strength of the scent. This complement allows you to optimize your overall aromatherapy experience. The Aurora will surely captivate you in the pursuit of the holistic wellness which can be made possible through the use of essential oils.

COOKING, BAKING, AND TREATS!
Holiday Hot Chocolate Box from booksnbread.com: Winter is all snuggling up under a blanket with a cup of hot chocolate and a good book. Now you can MAKE your own hot chocolate bombs and drink them too! This is such a fun kit to make with your kids! It comes with everything you need to make some yummy hot cocoa bombs and it also comes with a book of your choice from below: You have three different books to choose from: *The Holiday Swap (Romance) *Serious Moonlight (Young Adult) *A Place at the Table (Middle Grade) Check out the booksnbread 2022 Holiday Boxes Here: https://www.booksnbread.com/holiday-boxes

Pearly DIY Boba Tea Kits: DIY boba tea kits that are easy to make, delicious, and ready in under 3 minutes. Just as tasty as store-bought bubble tea, using the same ingredients. DIY bubble tea kit comes with: 6 original milk tea packets 6 taro milk tea packets 12 instant tapioca packets Reusable cup and straw Easy instructions

Cream-Filled Beavers (haha!): Bringing sophistication (and plenty of adult jokes) to candy, Liquor Whaaat?! are makers of mouth-watering sweet treats like you've never seen before. While the kiddos dig into their stocking for chocolate kisses and small toys, mom and dad can finally have their own version to get into the holiday spirit. The flagship creation launching from the brand is their Cream-Filled Beavers. While they might look too adorable to eat, you'll fall in love with the rich, decadent flavors of these creamy beavers. Liquor Whaaat?! blends adult humor and liquor together into one perfectly delicious treat. They've partnered with a renowned Chocolatier whose family has been in the confectionary business for over 200 years! They use the finest Belgian chocolates and freshest cream fillings to craft candies that taste as good as they look.

Half Sheet Pan and Rack Set: Made with High-Quality Natural Aluminum to withstand temperatures of up to 500ºF / 260ºC without twisting or warping; will not rust or peel. Versatile Rack and Pan: The stainless steel wire rack is ideal for cooling baked goods as well as drying decorated sugar cookies. The rack and pan can be used in the oven to grill meat, crisp bacon, make chicken wings and bbq ribs, and much more.

Personalized 8 fl oz. glass bottle of Coca-Cola: We're thrilled you would like custom Share a Coke bottles for your event. To ensure optimal freshness for Diet Coke or Coke Zero, order your bottles no more than one month prior to consuming. For regular Coca-Cola, order your bottles no more than two months prior to consuming.
Diet Coke Can Sculpted Mug – 12oz: Start your morning right with your favorite beverage in this charming mug shaped like a Diet Coke can. Dimensions: 5″x4″x2″ Volume: 12oz Material: Ceramic Care: Dishwasher safe, Microwave safe Origin: Imported

Comfort
Pantuss Aroma Therapy Slippers: Pantuss makes aromatherapy warming slippers! They are the best gift this fall and winter season! To reach the ultimate desired comfort, you take out the insoles and heat them in the microwave. The dried lavender flowers and flax seeds create a calming, relaxing aroma, and when you insert them back into your Pantuss slippers and slide your feet in, that is when you reach the pinnacle of relaxation.

Everlasting Comfort: Luxury Faux Fur Throw Blanket: Equipped with double-sided long, thick, and durable faux fur, keep all kids warm and cozy during a much-needed nap. All blankets are machine washable and dryer safe for long-lasting. This soft throw blanket is great to cuddle with while watching a show or playing a game!

Zoey Sleep-Weighted Blanket: It's important to have a soothing sleep throughout the chilly fall and winter nights. The Zoey Weighted Blanket gives the sensation of being cuddled or hugged by a loved one. Since we spend a third of our lives sleeping, our goal is to make it as pleasant as possible. 63% reported lower anxiety after use, and 78% preferred the weighted blanket as a calming modality. With the engineering of our Zoey Weighted Blanket, it allows a deeper and more restful sleep. The weight is evenly distributed throughout the blanket, calming the body and creating ultimate relaxation.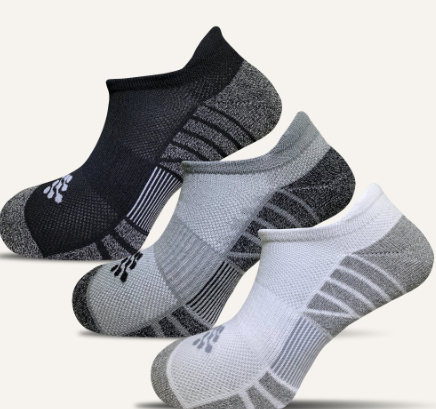 TRUEENERGY NO SHOW: CASUAL socks: For the active people in your life — a sock that actually energizes and improves performance for that incredible sense of well being that comes from happy feet! TRUEENERGY transforms ordinary socks into truly functional foot apparel through a proprietary, NASA-inspired infrared technology. Nanoparticles are woven into the fabric to capture heat and convert it to energy, so the socks improve circulation and may even help cellular regeneration.

Heat Holders Women's Kenai Soft Shell Touch Screen Gloves: Heat Holders® Women's Kenai Soft Shell Touch Screen Gloves with water resistant outer are created with our high performance thermal yarn and HeatWeaver® insulation lining to maximize the amount of warm air held close to your body. Touch screen fingertips allow use of touch screen devices.

Self-Defense/Accessories
Bad Girl Sweet Heart Self Defense Set: Our Bad Girl Sweet Heart safety set pairs our two online best sellers. Perfect gifts for girls! (and for you too, of course). BLINGSTING Pepper Spray is compact, durable, lightweight and maximum self-defense power – so cute, it hurts! With a swipe-safety lock to prevent misfires and a sturdy lobster clip that easily attaches to any keychain, purse, or bag. Plan ahead and choose the Ahh!-larm instead of Pepper Spray when visiting locations with restrictions, such as school classrooms and airplanes.

Travel And Technology
PROPS™ 22" HARDCASE CARRY-ON Suitcase: With its industry-exclusive, patent-pending leg system, the PROPS™ 22" carry-on will transform your travel experience. Its instant work surface makes layovers more productive. Its innovative legs provide you with an instant, extra luggage rack, making hotel rooms cleaner and more organized. And that's just the advantage of the legs. PROPS also offers a curated set of design features that make it one of the most durable, flexible and effortless carry-ons available. Features and details World-first, patent-pending PROPS leg system Lightweight yet durable polycarbonate outer hard shell Dual-spinner wheels with ball bearings, for smooth handling and durability Unique, top-lid opening maximizes packing space in the main compartment Interior compression packing system Adjustable, three-stage telescopic trolley handle Top, side and bottom carry handles YKK zippers TSA-approved integrated combination lock Expansion zipper for increased space 100% pure virgin" polycarbonate outer shell

Nooie 360 Cam 2: See everything extra clearly with full-range camera movement, dynamic motion tracking, 2K resolution, 8X digital zoom and superior night vision, all within a beautifully designed to be fit in any environment. Website exclusive offer is available now! Insert code C215OFF when checkout to get 15% off here: https://us.nooie.com/products/nooie-360-cam-2

Nooie Pro Cam: Never miss a single detail with the 2k resolution camera including night vision for in-the-dark viewing, and a powerful built-in spotlight when illumination is needed, place outdoor or indoor, your call. Learn more here: https://nooie.com/products/cam-pro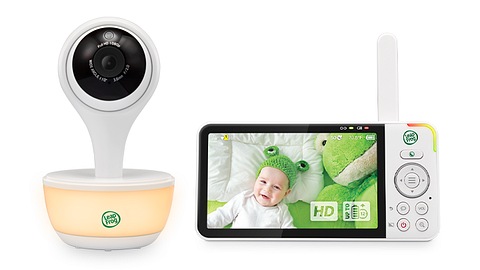 Leapfrog LF815HD WiFi video baby monitor: Watch over your little one at home on the 5-inch, 720p High-Definition LCD Parent Unit Display or remotely on your smartphone with the Leapfrog LF815HD WiFi video baby monitor. Enhance your baby's sleep environment with a sound & light profile recommended by the experts at WeeSleep. Magnify details up to eight times their original size with the crisp digital zoom range and monitor room temperature and humidity levels directly from the Parent Unit Display. Plus, see your baby as clear as day, even in ultralow light, thanks to the automatic infrared Color Night Vision. Free professional in-app advice and videos provided by the experts at WeeSleep™ and LeapFrog help assist in the growth and development of your baby. *1080p Remote & 720p Local HD Viewing *Color Night Vision *Adaptive Color Night Light

Burga Phone Cases, Screen Protectors, Chargers, and More: If you came across BURGA, you are most likely looking for reliable yet stylish ways to protect your device. We know how inconvenient it can be to not have a case on your phone – it usually causes constant stress and often frustration, while if you have one, but it is rather thick and chunky, the situation is no better either. We founded BURGA to make your life easier and provide peace to your mind. Beautifully designed and made of premium quality materials using advanced technologies, our products are top-notch. They were created to fully protect the device and turn it into an outstanding fashion accessory: no shock, bumps, or scratches, just ease and style.

BURGA makes designer mobile phone cases that combine the best of both worlds in terms of protection and appeal. They're shockproof, durable, and absolutely stunning.

Have you ever felt like you're about to lay down and nap right then and there? That's how your devices feel at 4% battery. Don't do them like that. Choose from our vast collection of charging options and never let your tech down again. Our power supplies deliver stable, reliable, and fast energy to your phone, tablet, or earbuds, from the classic wall adapter to the modern wireless charger. Going out and about? Throw the portable charger in your bag, and you're set for the day – no running out of power at the worst possible time. No surprises. No battery anxiety.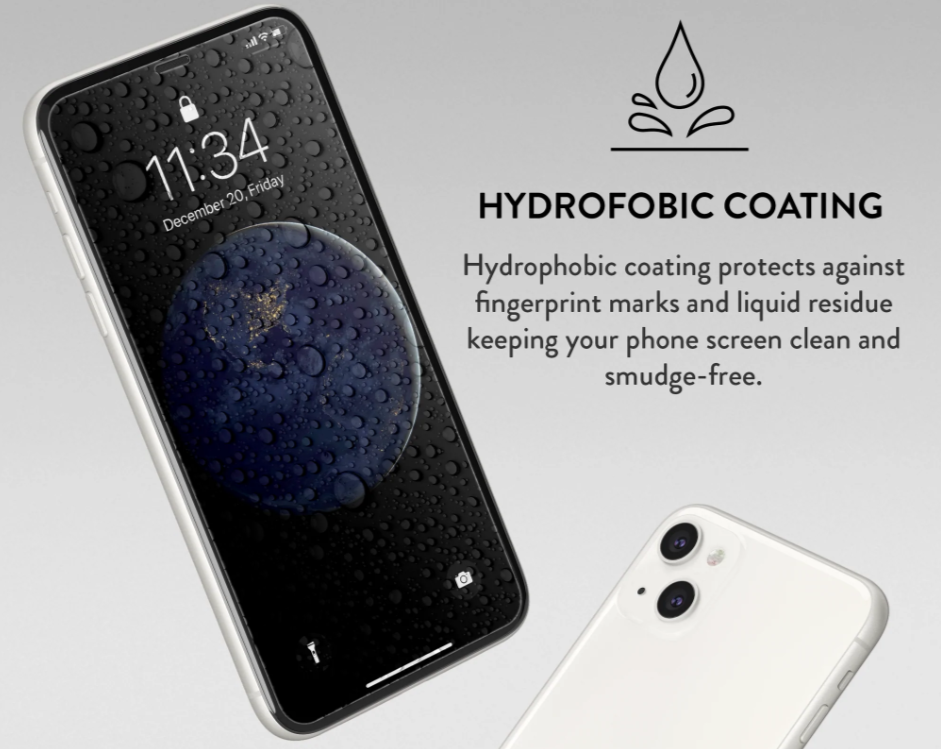 Screens are not yet shaterproof. Pop our protector on to avoid cracks and shatters. Better to be safe than sorry. We made the screen protector using tempered glass – a solid and scratch-resistant material. You'll forget the horror of unexpected falls and bumps throughout the day in no time. Also, the BURGA screen is designed to fit your device's screen or camera lens like a glove. Your fingertips won't even feel the difference. And it's super easy to apply, too! No dust, fingerprints, or pesky bubbles. P.S. If you want to ensure that your device is perfectly safe, we recommend investing in a tough BURGA case.

15-in-1 The Home Office by Worky is a portable workstation that helps keep users organized and declutters living spaces.. Worky brings together 15 key elements of a productive desk set up (over $300 worth) such as: power and device charging, storage, dry erase, built-in video conference light and more. It opens to provide a workstation anywhere (kitchen table to desk, porch, coffee table, kids room. When closed, Worky keeps work items organized and can be discreetly stored out of sight under a bed, couch, closet.

PIN IT!