In this post we will talk about several Top Summer Toys Your Kids Will Love! Summertime is FUN time! My kids are indoors, outdoors, and all around everywhere! They pretty much play where they want and I just love it!
Having some fun toys to play with certainly, makes any season a bit more fun, especially on those rainy summer days! Don't you agree? I know my kiddos do! My kids received some super fun toys to check out and the toys did not disappoint!
*This post includes my affiliate links.
Top Summer Toys Your Kids Will Love!
These are certainly some top summer toys your kids will love too! Promise! Take a peek!
PLAYMOBIL School Bus
This little school bus has all the bells and whistles!! Soon, it will be time for school! Head out for a day of learning on the School Bus. The functioning front and rear lights flash as the bus driver approaches the bus stop and extends the stop sign.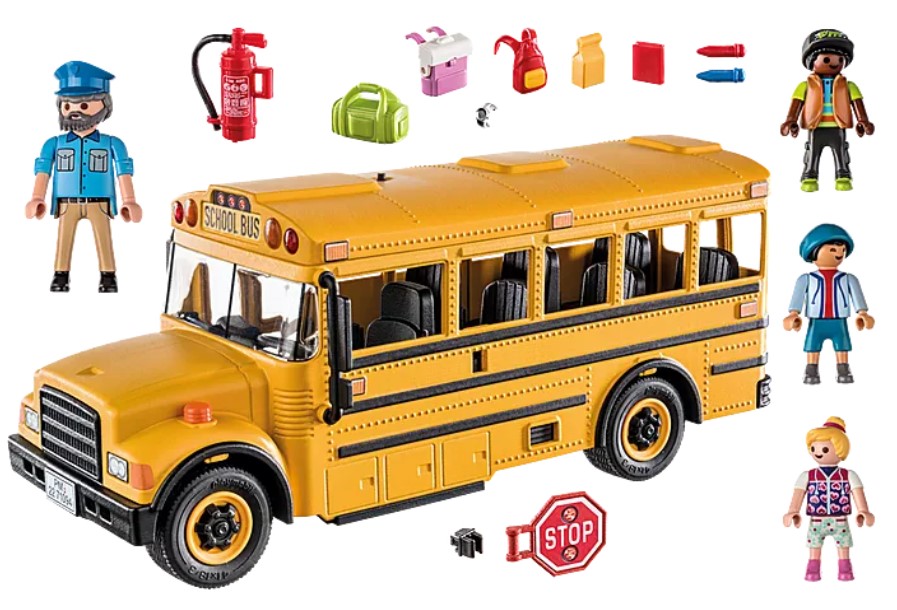 Once the double doors open, the kids can climb aboard and choose a seat. Easily access the spacious interior, with seating for up to seven figures, thanks to the removable roof.
The set includes a bus driver, three students, backpacks, lunch bags, pencils, and other accessories (MSRP $51.99, Age: 4-10) Available on Playmobil.us!
---
Gel Blaster!!!!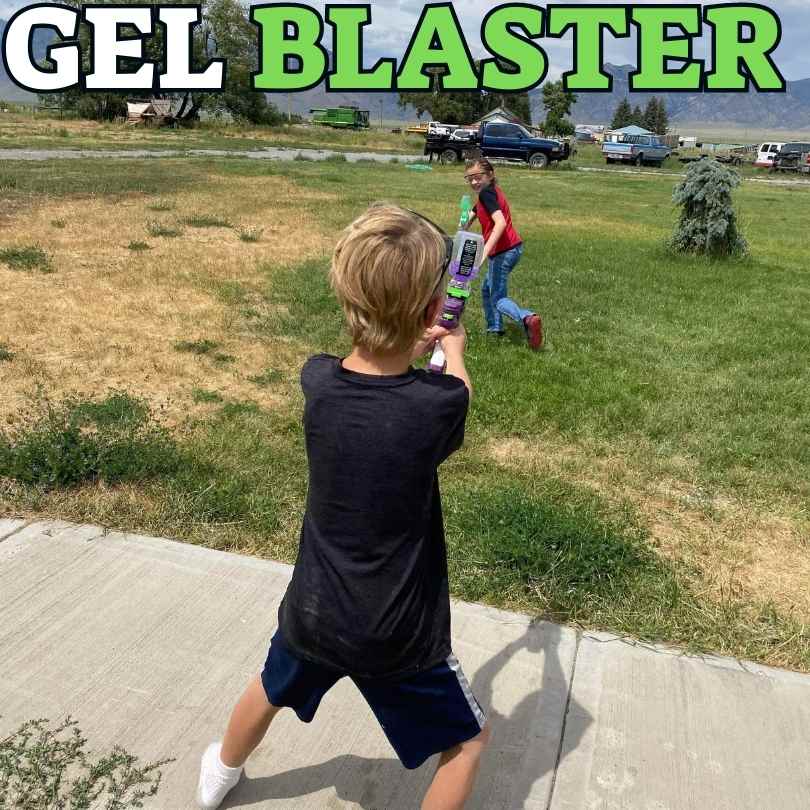 Looking for a fun toy to bring the neighborhood kids (and adults) together on a summer night? Then you NEED these awesome Gel Blaster! Get the kids running and laughing in the great outdoors just in time for summer with Gel Blaster!
All my children and my youngest son's friend were having SO much fun running around our big yard, using these Gel Blasters! They are so cool! I even tried them out for some summertime fun!
It was also super fun 'growing' the gel blaster balls (or Gellets!). It says it only takes about two hours to grow the gel blaster balls but it ended up taking longer than that.
Video of The Gellet Beads Just Because They Are Soothing To Watch…
So if you are going to grow the Gellets before using them, I recommend soaking them in water for at least 6 hours or longer. Other than that, man, these are so much fun to shoot and play with! Talk about a game a team of people can get outdoors and play!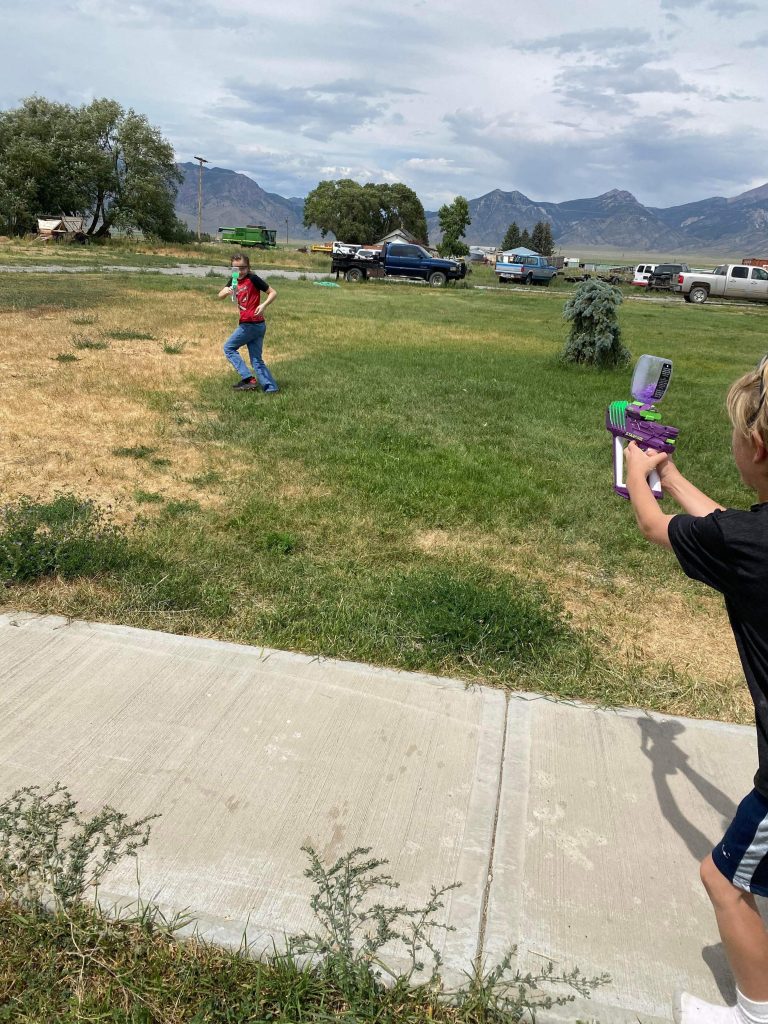 We love that you can customize the Gel Blasters and they are semi-automatic and sound SO cool when shooting them! What more could we ask for?
A fun, outdoor activity our whole family can get involved in! SO FUN!! And, because they are rechargeable, there is no need to replace the batteries 234 times! Yay!
These next-gen blasters are the perfect way to introduce your kids to the high-energy, competitive fun of your favorite childhood games with a mess-free twist.
Instead of plastic ballistics, Gel Blasters use colorful, water-based beads that disintegrate on contact so you can play anytime, anywhere!
Check Out The Gel Blaster Video!!!
Gel Blaster Highlights:
Gets kids playing competitively outside either one-on-one or on teams
Uses no mess Gellets® – water-based beads that burst on contact and begin to dehydrate after impact
Mess-Free
All Natural and Non-toxic
Long-lasting charge is paired with fast charging USB-C so you never run out of power
Comes with safety glasses and a starter set of Gellets®
Available in six specialty guns, including glow-in-the-dark options!
Starting at $49.99 – Learn more at www.gelblaster.com or Amazon.com!
---
Pepper Pong Set
Pepper Pong is like mini-pickleball on any surface – simple to learn, long, competitive rallies whatever your age or skill level. Simple rules & scoring are a hot mix of pickleball & ping pong. Ultra-portable fun…on the run.
This reminds me so much of ping pong and how I used to play it all the time with my dad and siblings! It was so much fun and we played it all the time!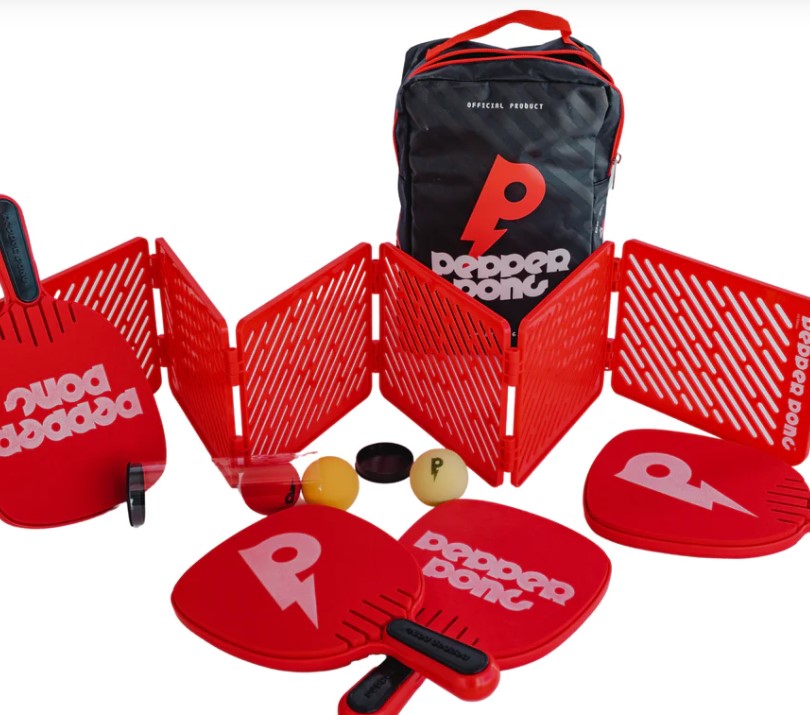 This pepper pong game set is a lot of fun. We set it up on our dining room table (or any surface!) and my kids and I will play for hours! It is a great game to play on a rainy summer day!
100% Original New Game
*Learning curve, pace, rules & scoring like mini-pickleball
*10-second setup on any flat-ish surface
*Fiery fun for all ages & skill levels
*Bring it with you everywhere (even on vacay!)
What Is Included:
Mullets (aka "paddles") x4
Balls (3 distinct speeds) x3
Fence (aka "net") x1
Travel Bag x 1
You can find out more about Pepper Pong and purchase a kit for yourself by visiting their website here!
---
Bunch O Balloons (Video!)
Take a peek at the video we made! Look at how FAST these water balloons fill up and they tie themselves off! Such a quick and super fun way to play outside in the hot sun without having to tie a million water balloons! I sure love these and we buy them every summer (numerous times!).
You can purchase them on Amazon (that is where we buy ours). They are having a really good deal right now! You get 200+ Rapid-Filling Self-Sealing Water Balloons and there are 6 packs! This is an Amazon Exclusive and only retails for $10.49 (a 42% savings!).
---
Such FUN summertime toys to keep those kids (and adults!) super busy this summer and beyond! We sure had a blast using them!
Win!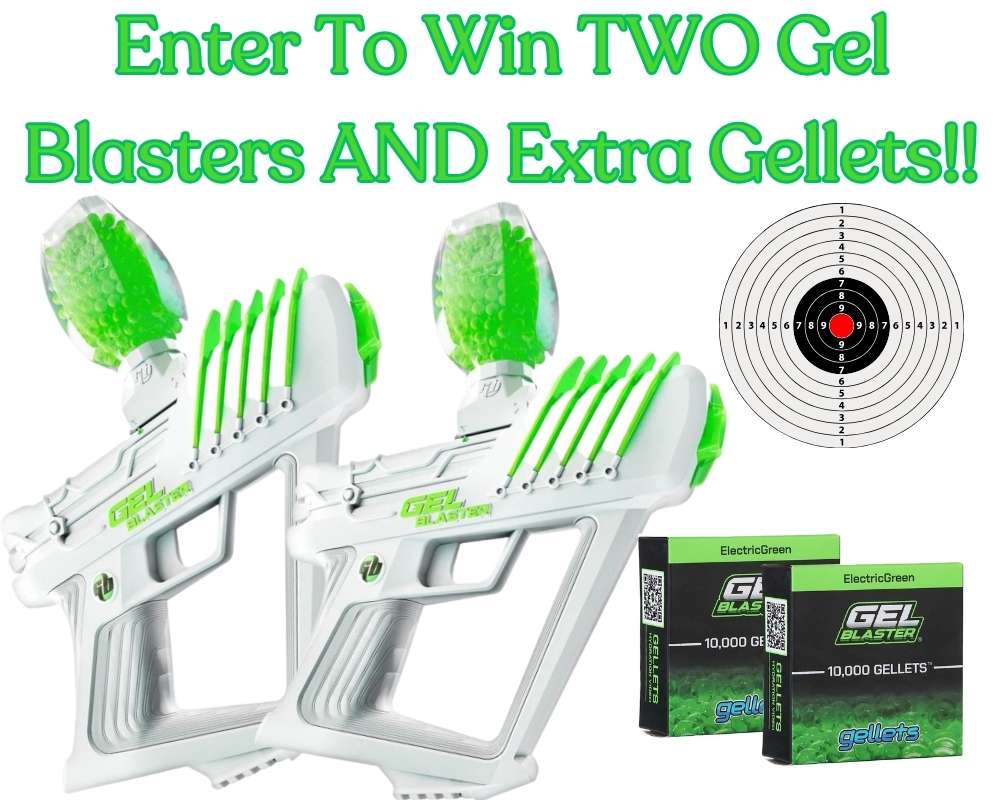 One lucky person is going to win TWO Gel Blaster Surges and extra gellets! You guys, these are SOOOOO fun!!!!!
Rules
The contest is open to US, 18+. The giveaway will end on October 13, 2023, at 11:59 PM. I am not responsible for lost or stolen mail.