*Products received. Opinions are my own. This post includes my affiliate links.
Summertime is FUN time! My kids are indoors, outdoors and all around everywhere! They pretty much play where they want and I just love it!
Having some fun toys to play with certainly, makes any season a bit more fun! Don't you agree? I know my kiddos do! My kids received some super fun toys to check out and the toys did not disappoint!
These are certainly some top summer toys your kids will love too! Promise! Take a peek!
Micro Boats Shark Attack Challenge Playset!
Get ready for some epic speed boat racing with the new Micro Boats – water-activated, motorized speed boats that zip at 200+ MPH scale speed! Launch the boats in the water and watch them race in four directions, spinning out in a 360-degree doughnut. The huge Shark Attack Challenge playset features six feet of boat track, a real working crane, and a wave-making attack Shark for the ultimate race experience! One exclusive Micro Boat is included – five others are sold separately. Collect all six!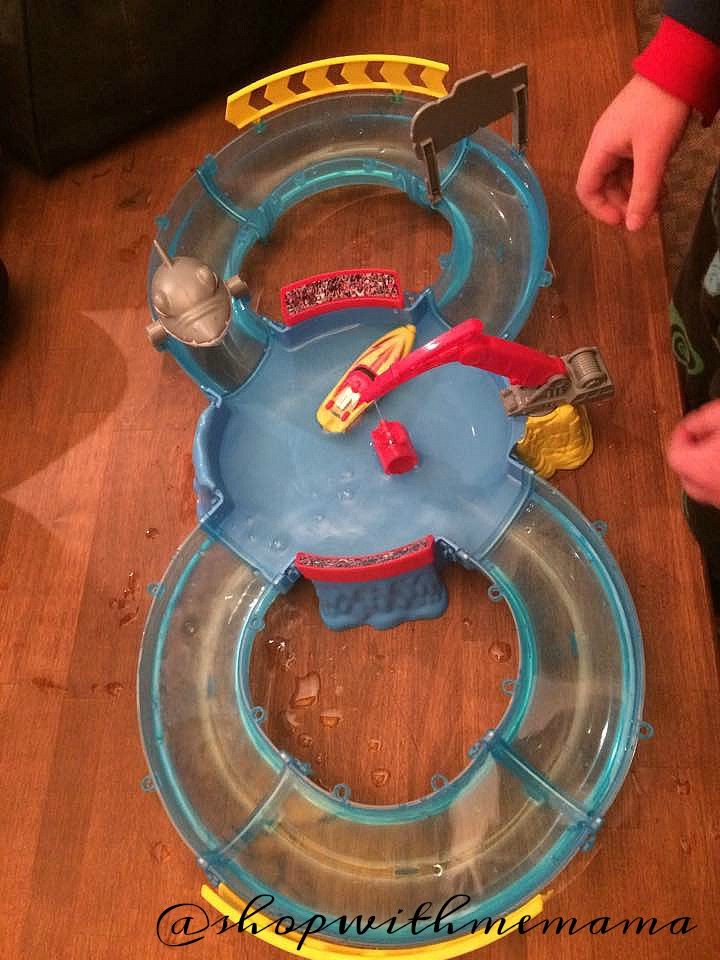 My youngest LOVES this! We have it on our table and he will sit there forever just playing with it and watching the little motor boat go along the playset. So cool!  This is available at Toys"R"Us, Target, Walmart, and Kmart. Ages 3+, SRP $24.99.
XShot Excel TK-6 Combo Pack!
For blasting without hesitation, the Reflex Revolver TK-6 loads 6 darts in a rotating barrel and can fire it all within 30 seconds. Speed and frequency make this blaster unstoppable! Prime, lock 'n' load and fire the foam darts over 55ft. SRP $14.99, Available at Toys R Us, Wal-mart.com, CVS, Ross.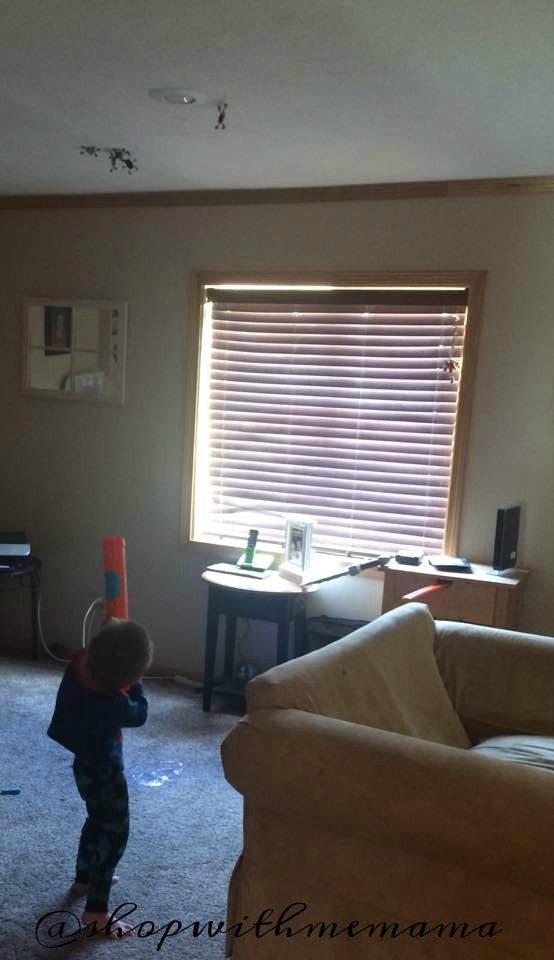 XShot Bug Attack Eliminator & 2 Predator TK-3 Combo!
Creepy, crawly bugs have invaded and only XShot Bug Attack can blast them with total accuracy! This combo pack allows for precision blasting with the Eliminator, and stealth attacks with the 2 Predator TK-3 blasters. Both items fire the aerodynamic arrows up to 55 feet. The combo set includes 1 Eliminator blaster, 2 Predator TK-3 blasters, 5 Creepeez Bug targets and 24 darts. SRP $24.99, Available at Toys"R"Us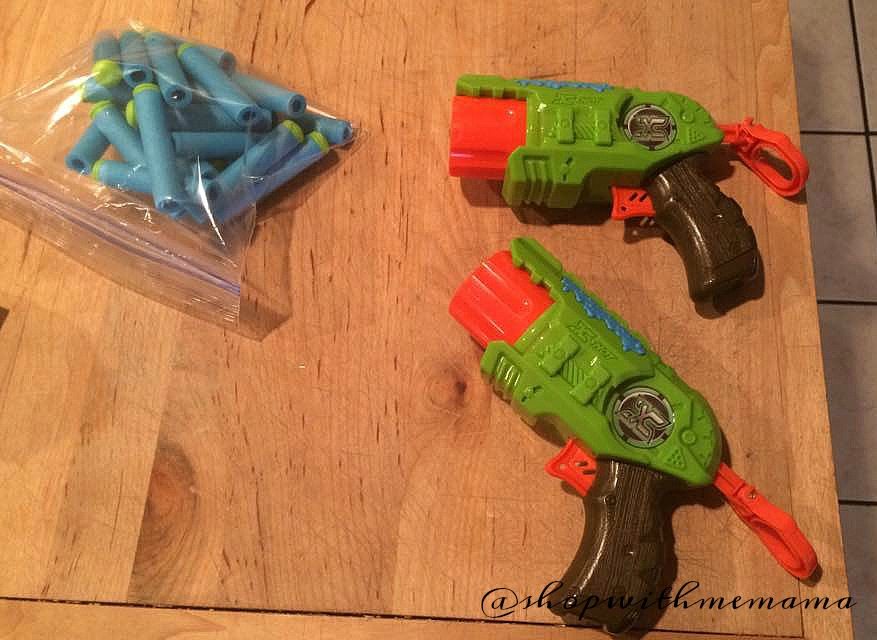 Fill and Tie 100 Water Balloons in Less than 60 Seconds with these sensational self-tying water balloons! The global Kick Starter sensation Bunch O Balloons is the hottest thing this summer! Say goodbye to the stress and mess of filling individual water balloons. Simply connect, fill and make hundreds of water balloons and let the balloon warfare begin. And best of all, the balloons are biodegradable! Available in nine fantastic colors. Buy them at Amazon.com!
My kids and I had a BLAST doing these! I am sure you have seen these before. They are so easy to fill up and when they have filled up you just kind of shake the hose and they fall off and they are ready to use! No more single handily tying water balloons. LOVE these so much! I highly highly recommend them!
With this, you can throw your water balloons SO far! LOVE this! The X-Shot Blast ZURU Bunch O Balloons spectacular distances with this all new Launcher, powered by X-SHOT. Throw water balloons up to 60 ft with this lightweight and aerodynamic launcher, and blast the competition out of the water. Includes 1 Launcher and 3 Bunch of Balloons packs. Ages 6+, SRP $14.99.
Ultimate Hamster House Ultimate Hamster House!
This features all the luxuries of the Hamster world, where the Hamsters can sleep, slide, exercise and more with 16 interactive sounds to go with it. The role-play, imaginative, fun is endless with this house! When kids place their Hamsters on hotspots throughout, fun phrases are activated.
This is really cute! Our new baby kitties just LOVED the play hamsters, LOL. They were chasing them all over the house and we were loving it! This playset is really cute and my daughter is having a lot of fun with it. So is my little guy! Ages 4+, SRP $29.99.
All these super FUN toys for summer and beyond! Your kids will be thrilled with them!
Win!
One super lucky person is going to win the following toys:
2 Bunch O Balloons packs
1 MicroBoats Shark Attack Playset
1 Hamsters in a House Supermarket
Terms & Conditions:
Contest is open to US, 18+. Giveaway will end on August 3, 2016 at 11:59 PM MT. The winner will have 48 hours to confirm their win, after I email them, or a new winner will be chosen. I am not responsible for lost or stolen mail.