We got to review the 25th Anniversary of Home Alone: Ultimate Collector's Edition and it was awesome! Remember watching Home Alone? I sure have really great memories of watching this movie with my family, when I was younger! I absolutely loved it back then and I love it now!
*This post includes my affiliate links.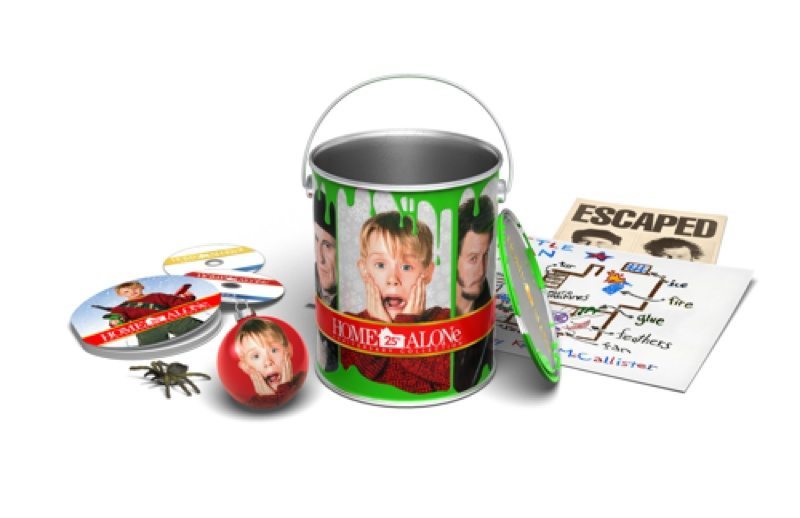 The 25th Anniversary of Home Alone: Ultimate Collector's Edition
came out on October 6th and it is so fun to watch it with my kids! I loved this movie when I was younger and now my kids can watch it and love it too! And, they do!
Printable Family Movie Night Crossword Puzzle & Silly Story!
You can grab this free printable for your next family movie night watching this movie! It is a fun, Home Alone-themed crossword puzzle and it is so much fun!
You can also download and print out the Home Alone-themed silly story for you and your family to fill out while watching this family movie together! SO MUCH FUN!
This is a must-have gift set and it includes the following:
All Five Films
Collectible Paint Can
McCallister Christmas Ornament
Kevin's Battle Plan for the Wet Bandits
A Tarantula (plastic one of course!)
A Wanted Poster of Harry & Marv
And more!
I loved how this movie is packaged! This was such a fun paint can to open up! My kids loved it and so will you and your family! So cute!
Additionally, a gift set featuring HOME ALONE and HOME ALONE 2: LOST IN NEW YORK will be available exclusively at Target and features both films on Blu-ray along with a warm and wearable reproduction of Kevin's famous winter knit hat from the films.
Buy
You can purchase Home Alone: Ultimate Collector's Edition online at Amazon.com
! It retails for $69.73!