Do you love to travel or know someone who does? You know, you can make a living from it! I have a few travel blogger friends who travel all the time and make a decent income from it, plus, they get to travel, duh! I love following their Instagram posts and keep up on their fun travels to different states and countries! Oh, how I wish I could do that! That would be SO much fun!
If I was younger and did not have my babies, I would probably be a travel blogger too. With kids though and a hubby, it is kind of hard to get away and feel good about it, you know?
There are other fun jobs for people who travel too, not just a travel blogger, but other seriously fun ways to earn a decent income, traveling! I came across a few moving jobs and want to share them with you in case you are looking to do some traveling and need cash. Sure, you have to work, but you also get to have a lot of fun!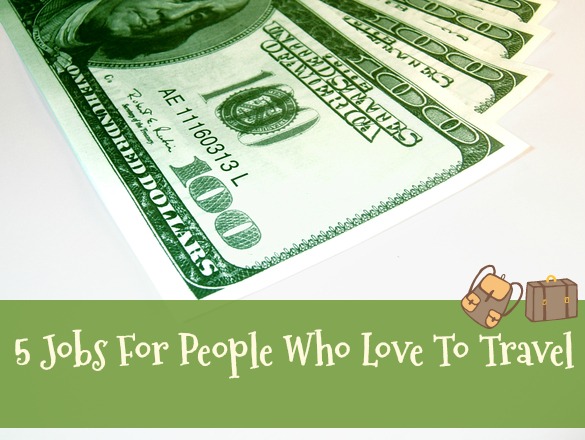 5 Jobs For People Who Love To Travel
Consultant. This is perfect for those who love to travel! Consultants are a must-have for any big business. It is important to have someone on-site to represent your business when you are not able to. They make pretty good money too!
Cruise Line Worker. Talk about being able to travel up a storm! This would be SO much fun to do! Not only would you be able to travel everywhere wonderful, but you would also earn an hourly wage plus earn tips! Talk about the good life!
Flight Attendant. No brainer, right? Travel to so many awesome places, for free and get paid to do it! Get free hotel stays and in between flights, you get some downtime! Take that time to see the sites, shop, and make some memories!
Photographer. My niece just got married in Hawaii a week ago and they hired a photographer in their hometown. They paid for the photographer to come to Hawaii with them to take her wedding pictures! Talk about a FUN way to make money and travel!!!
Travel Writer/Blogger. I stated this above but it is certainly worth mentioning it again. This is probably one of the easiest ways to get into traveling and making some money. This and being a photographer. There is a TON of work involved, like with any job, but these are probably the most doable in my book.
Whether you are traveling by plane or in a nice vehicle, like those over at the Stone's Chrysler Dodge Jeep RAM Dealer, just make sure you are set up to earn while you travel. It doesn't have to be so hard!
What Are You Waiting For? Like To Travel? Need Money? Then Look Into The 5 Jobs For People Who Love To Travel, Listed Above! Enjoy 🙂