Here is my Anytime Costumes Review! K, with me it is NEVER too early to start the holidays. And you know, since it is September 1st today, I want to start it off with a giveaway for a Halloween Costume from Anytime Costumes for one lucky Shop with Me Mama viewer!
Anytime Costumes has a costume for everyone in the family! From your adorable infant, toddler, tween, teen, OR you (Mom or Dad)! Woohoo! When I was told I could review one of their adorable costumes, I sat my 3-year-old boy on my lap and said "Choose!" He was so excited and choose the really cute Toddler Lil Spitfire Devil (haha, so fitting for him!).
*this post includes my affiliate links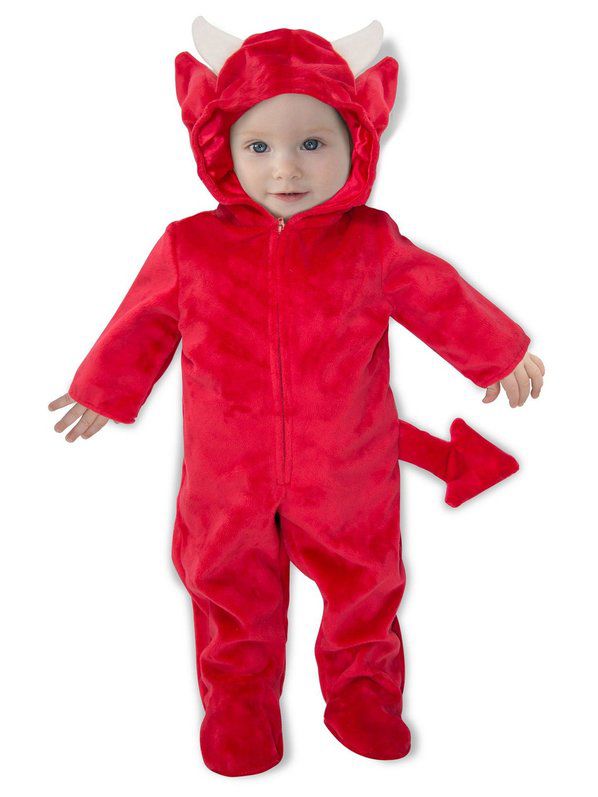 Anytime Costumes Review
When we received it in the mail, which was so quickly I could not believe it, my son tore open the package and immediately put it on. The day was sooo hot, but he wanted to wear it around the house, so I let him!
It fits him PERFECT. I love how it is made. It is not made cheaply but with quality. The only thing I wished it had come with was the little devil pitchfork, but hey, I can get that for $1 at the $ store!
I am NOT complaining this is a nice costume! They said this one is very popular this year too! Good choice my son! 🙂 This costume is ONLY $22.50, can you believe it? Very affordable 🙂
About Anytime Costumes (taken off their site):
Anytime Costumes is a one-stop Halloween costume shop where you'll find a huge selection year-round. We are family owned and operated since 1975.
Find adult costumes, child costumes, and plus-size costumes. Enhance your look with a Costume Wig, Hat, Halloween Mask, or Mardi Gras Mask. Add the perfect costume accessory, prop, and theatrical makeup for the ultimate finishing touch.
Anytime Costume has everything from the actual costume to the makeup to make your costume this year, complete at an affordable price! Love it and know you all will too.
Anytime Costumes Is Out Of Business, So Here Is A Better Alternative!
It seems as though Anytime Costumes has gone out of business! Oh no! But, I found another awesome costume company for you on Amazon! Check it out HERE!