*Baby Bedding from Beyond Bedding. the product was received.
We all know that I had a baby boy back in December. I simply cannot believe that he is already 8 months old, crawling, pulling himself up, standing unassisted at times AND trying to walk, GASP… I am so not ready for this! Sigh.
But, there is no stopping this little one!! He is definitely on the go and a handful, a CUTE handful I must say!! So, with babies, you must have the Baby Bedding from Beyond Bedding too, right? RIGHT!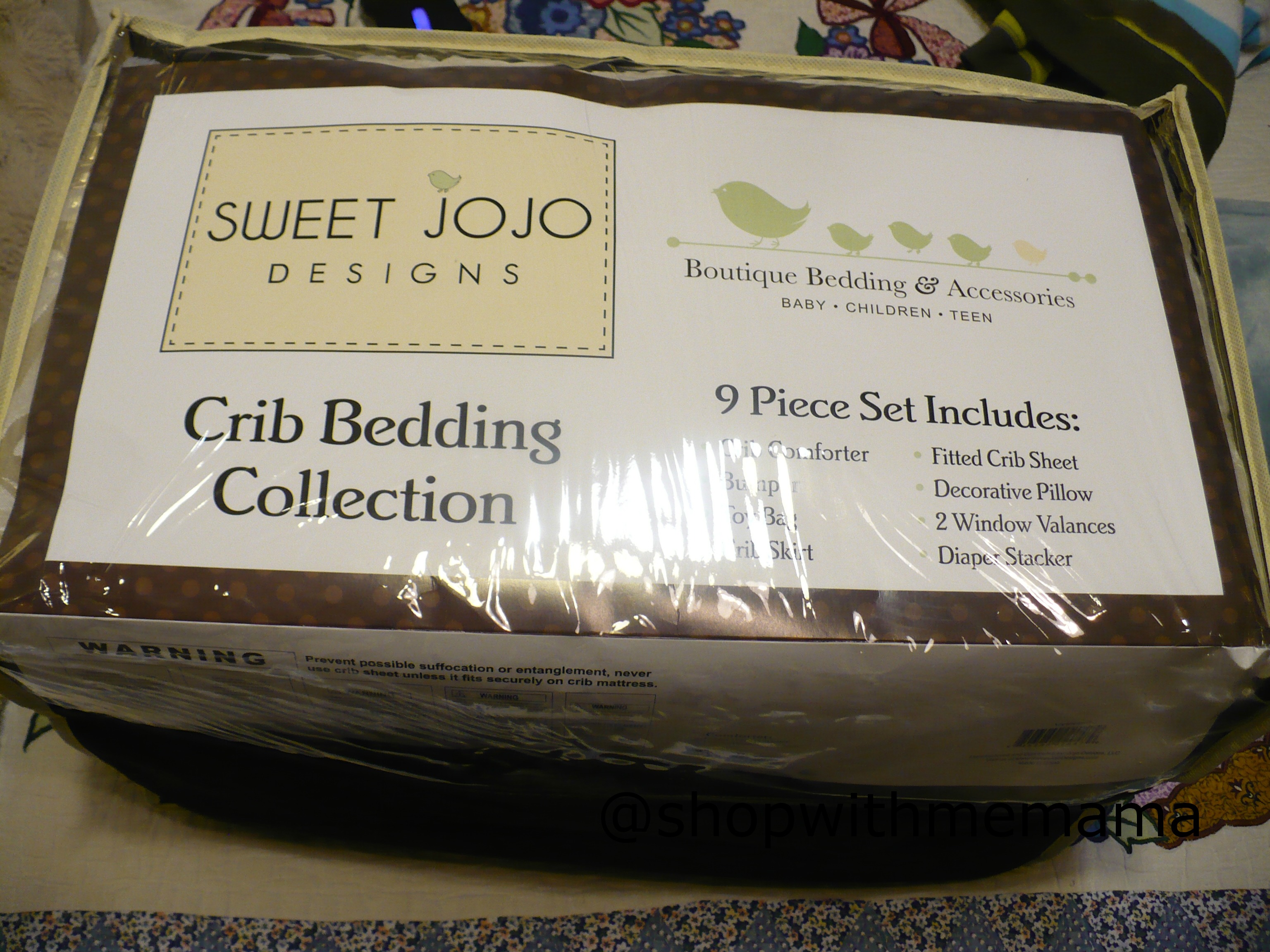 Baby Bedding from Beyond Bedding
Since I already had baby bedding for my little guy from Beyond Bedding, I thought I would give my best friend the chance to get some baby girl bedding from Beyond Bedding, for her little girl due in October! She was beyond bedding THRILLED 😉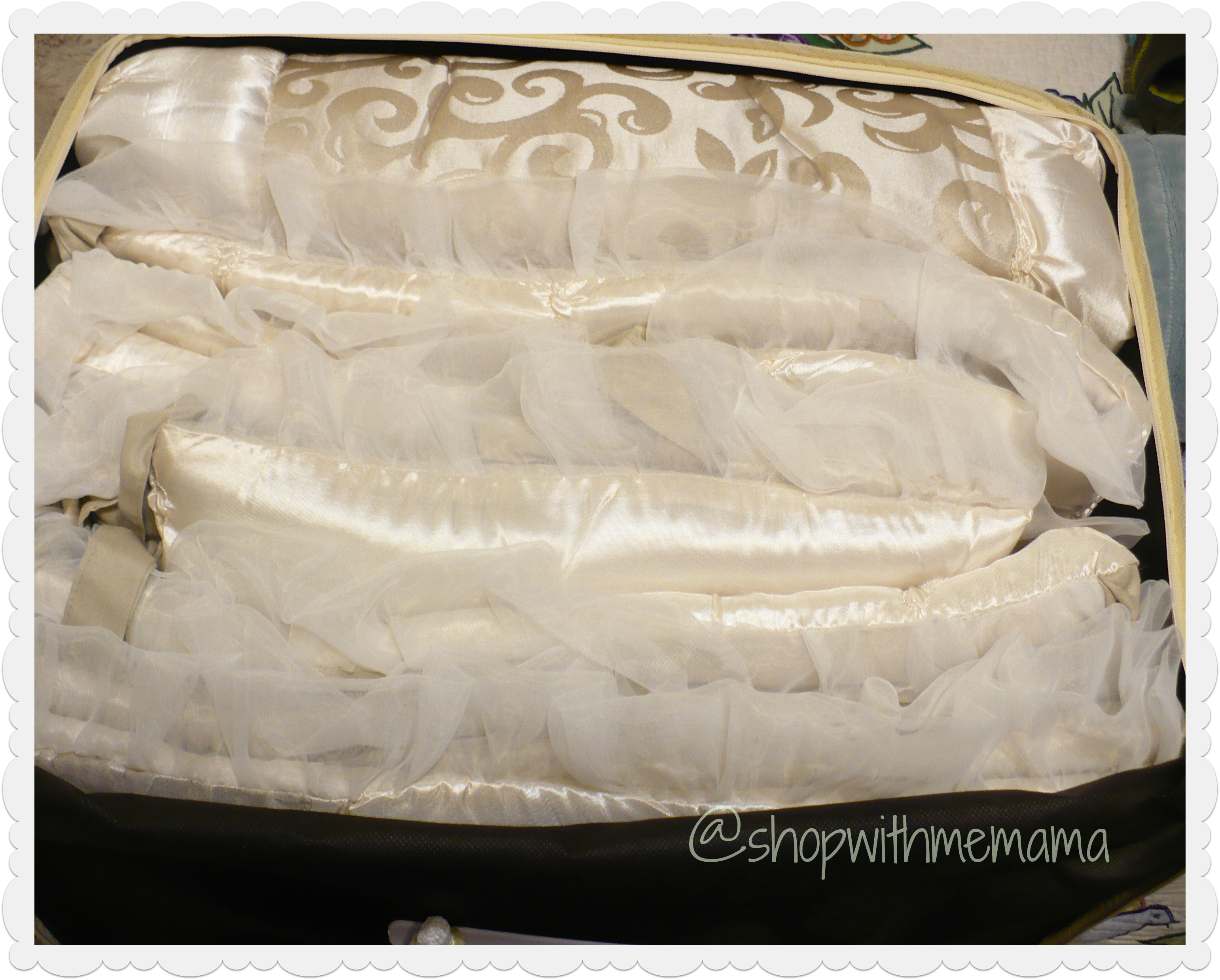 Now the bedding comes in a really cute carry, zip-up case with a handle. After you pull the bedding out, you can reuse the tote for other blankets, toys or whatever. I really like that! The cute bedding set that my friend chose, was the adorable and girly Champagne and Ivory Victoria Baby Bedding, 9pc Crib Set by Sweet Jojo Designs. This bedding set comes with everything you will need to make your baby's crib/nursery just precious!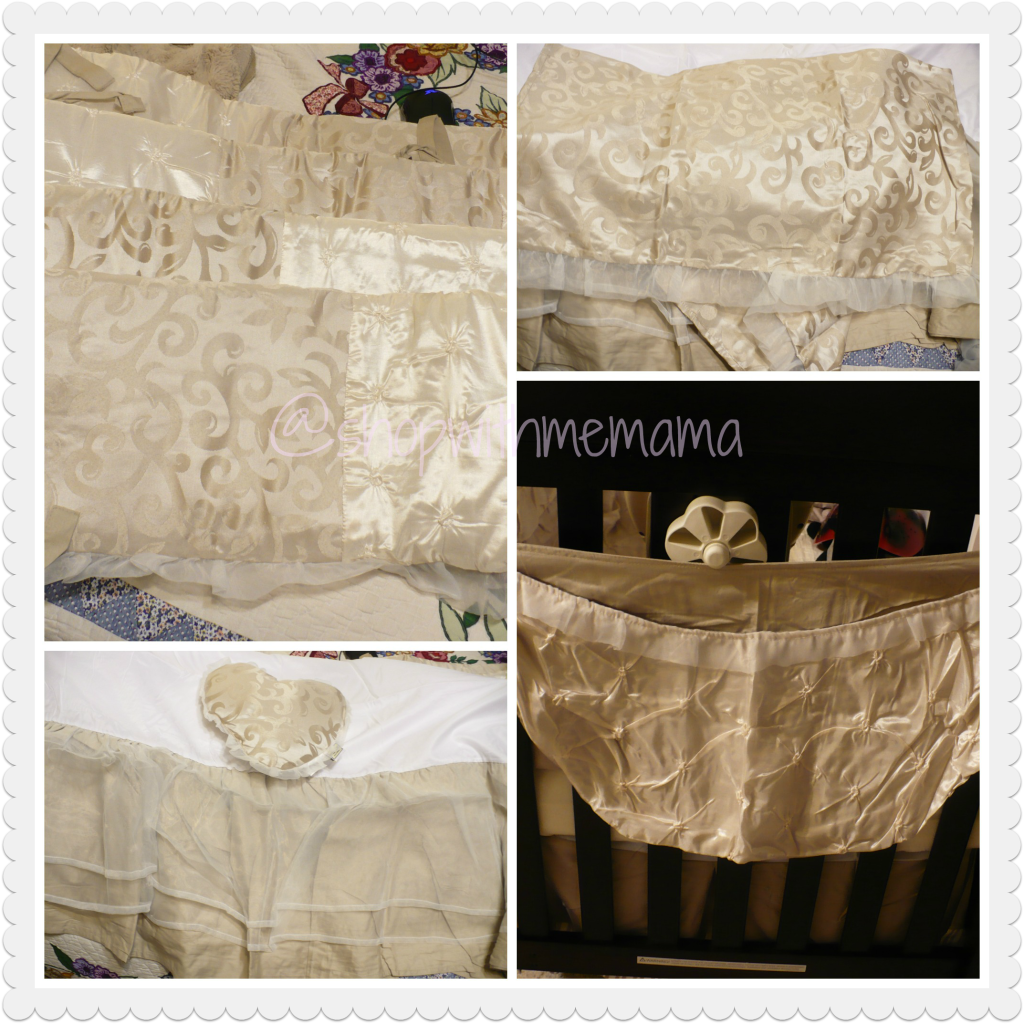 The 9 pcs. included in this set are:
Crib Blanket: 45in. x 36in.
2 Window Valances: 54in. x 15in. ea.
Crib Skirt: 52in. x 28in. x 15in. drop
Fitted crib sheet: 52in. x 28in. x 8in. pocket
Bumper: 158in. x 10in.
Diaper stacker: 15in. x 6in. x 20in.
Toy bag
Pillow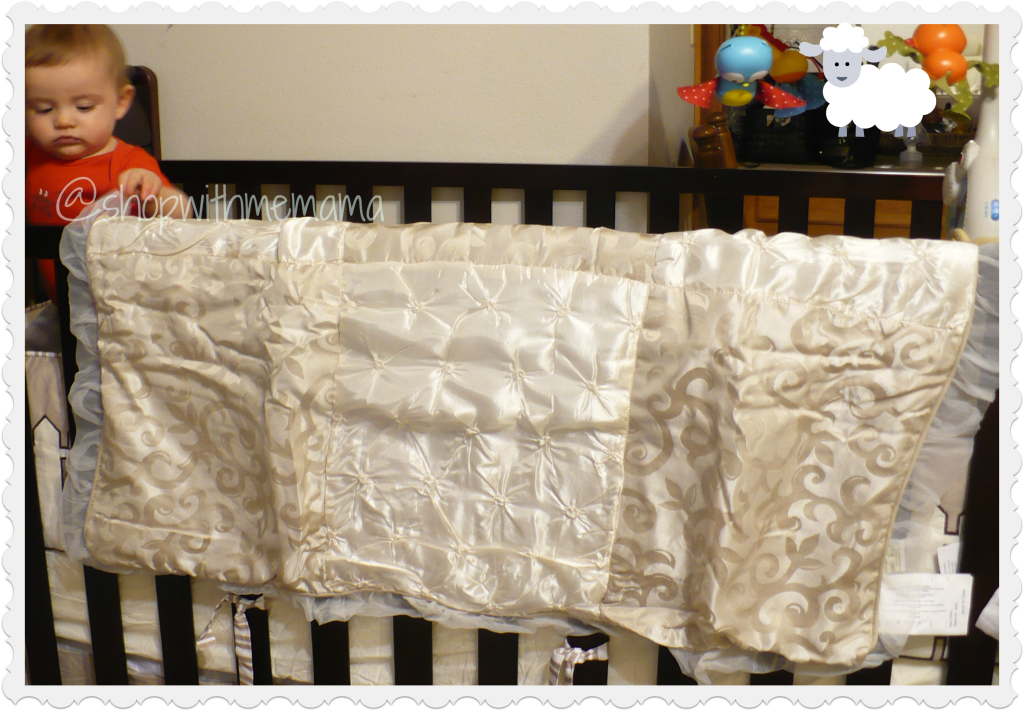 Everything is just beautiful, it really is. All frilly and pretty for your newest edition.  This Sweet Jojo Designs set will fit all standard cribs and toddler beds too, so it kind of grows with your little one!
The quality of this bedding is outstanding and it is beautifully made. I can tell it will last a long time to come. Any little girl would love this set as a baby or as a toddler! The baby bedding sets from Beyond Bedding are just adorable and I am sure you would agree. You must check out all they have to offer. I spent almost an hour on this site when I was selecting my son's nursery bedding!!
A Bit About This Bedding:
The 9pc Victoria Baby Bedding Collection by Sweet Jojo Designs will create a traditional, yet charming boutique setting for your little one. This designer girl crib bedding set uses a unique array of Sweet Jojo Designs exclusive specialty fabrics. It boasts a gorgeous tonal jacquard, a lustrous pinched taffeta, sheer voile and soft cotton. The muted color palette of ivory and champagne will set your nursery up in classic sophistication. This Sweet Jojo Designs set will fit all standard cribs and toddler beds.
Buy
You can check out the bedding sets online at http://www.beyond-bedding.com/. They are kind of expensive, but the quality of the bedding is great.