Baby Born Interactive Doll Review! Have you heard of the Baby Born Interactive Doll? This doll is totally cool and it does NOT need batteries or an app to operate. What a breath of fresh air, right? This is my kind of toy to give my kids!
*This post includes my affiliate links.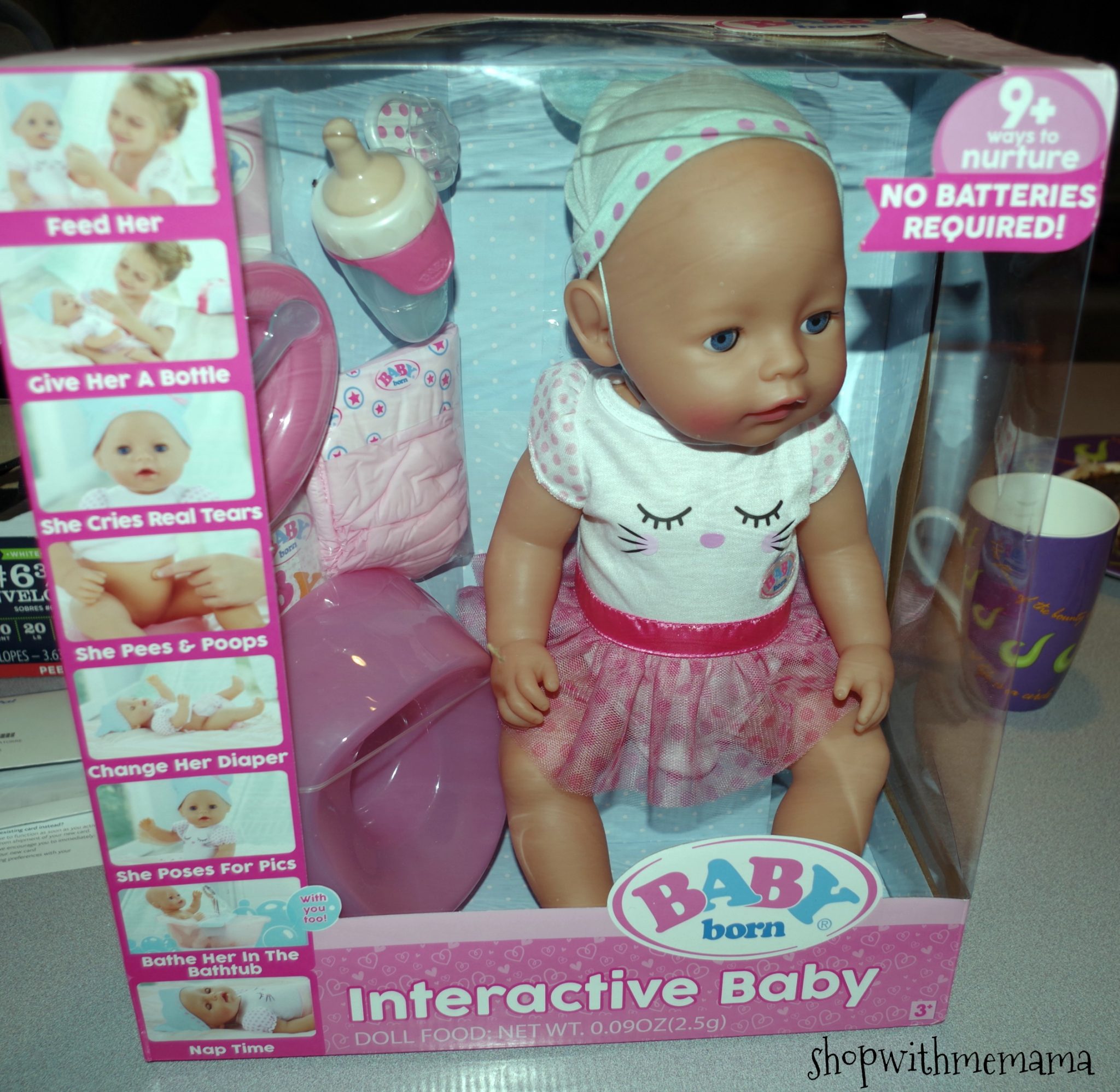 There is nothing worse than giving a present to a child and forgetting the batteries OR having to download an app to make the toy work only to find out the app doesn't work on your phone! Been there, done that! Gah.
The Baby Born Interactive Doll is totally different because it doesn't need an app or batteries to operate. Little kids can start playing with it almost immediately and the fun goes on and on! My 9-year-old daughter and 4-year-old little boy had loads of fun getting to know this dolly! She is quite that baby doll!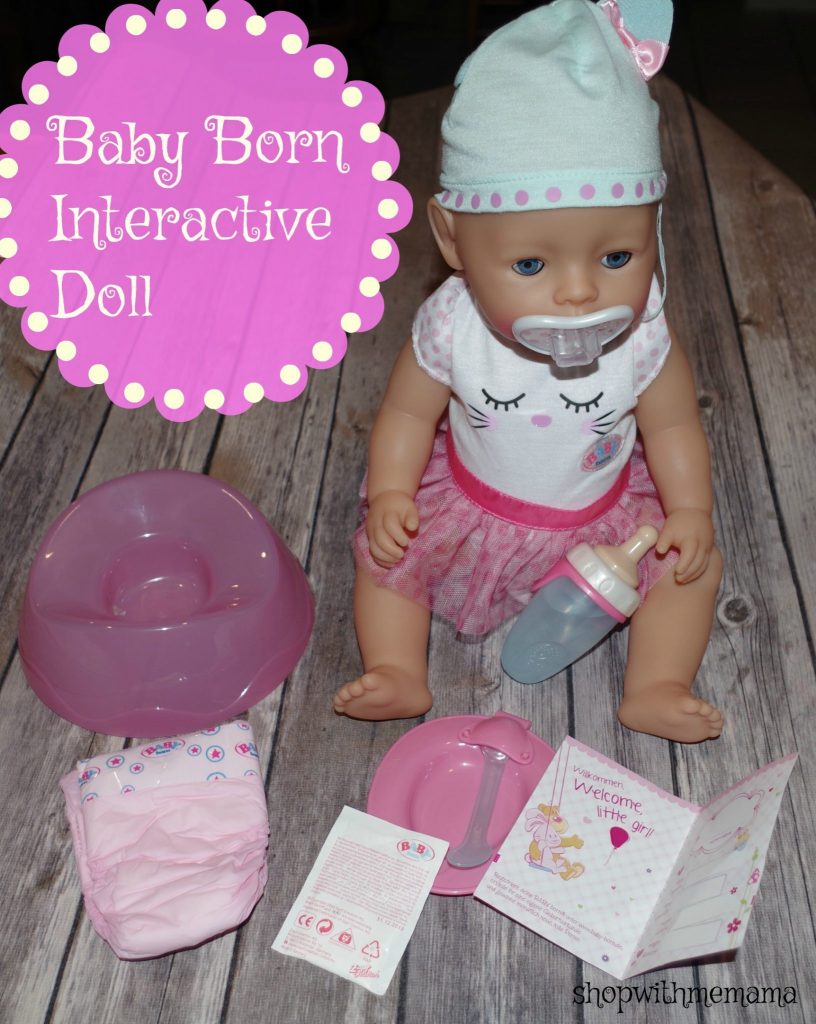 BABY born® has 9 lifelike features–, BABY born® can eat, drink, cry real tears, sleep, bathe, move, wet her diaper, and go potty by controlled peeing and pooing — all without batteries! Doll includes accessories – Birth Certificate Bottle, Pacifier, Diaper, Plate, Spoon, Food, and Potty.
I only wish that the doll came with a few more diapers (it comes with one that you can air dry and use again, but still disposable) and another packet of food, but those were my only complaints. You can, however, buy a kit with those things, so we will be doing that!
My kids had fun filling up her bottle and feeding it to her. Soon after, she was crying! Yep, she cries when you squeeze her right arm a few times! So fun and my littlest one could not stop asking why she was crying so much! Haha.
After she cries, you can make her pee on the potty or in her diaper. Just press her belly button one time and hold it in, for potty, and twice and then hold it in for poo! Yay!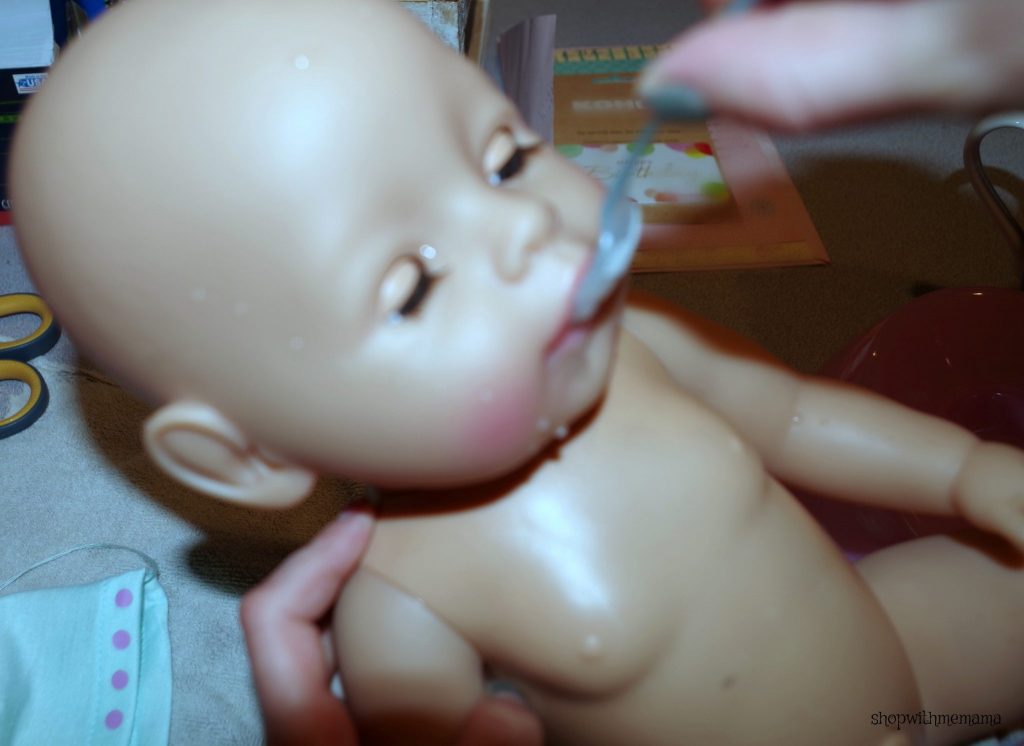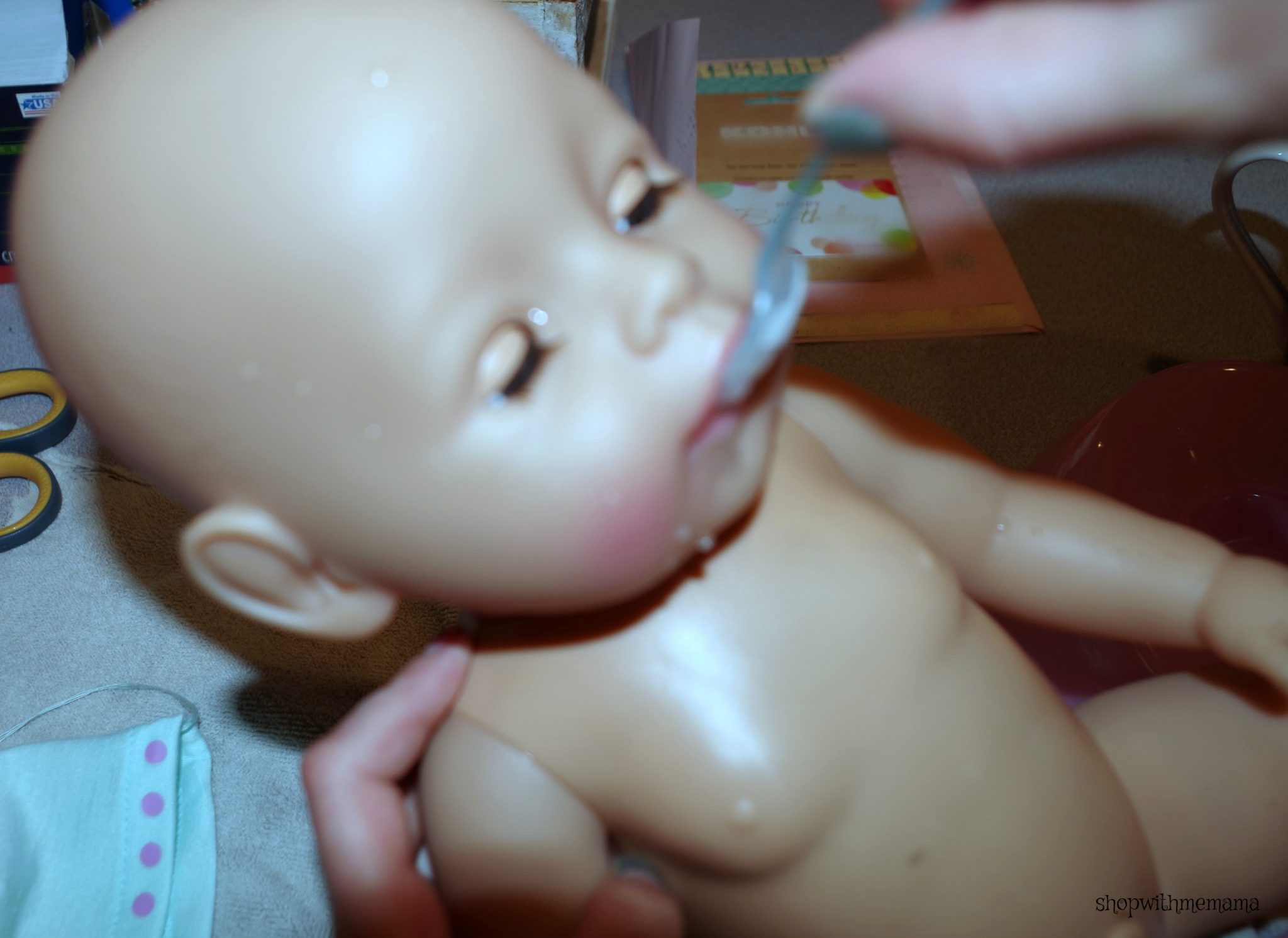 But, before you make her go poo, you have to feed her the special food she comes with. You pour the packet of 'food' into her tiny dish and then add some water and mix it real good.
Then you sit the baby up and feed her the food. My daughter made sure she ate it all. When she was done eating, my daughter put her on the potty and made her poo. At first, she seemed a bit constipated, but soon she was emptying her bowels!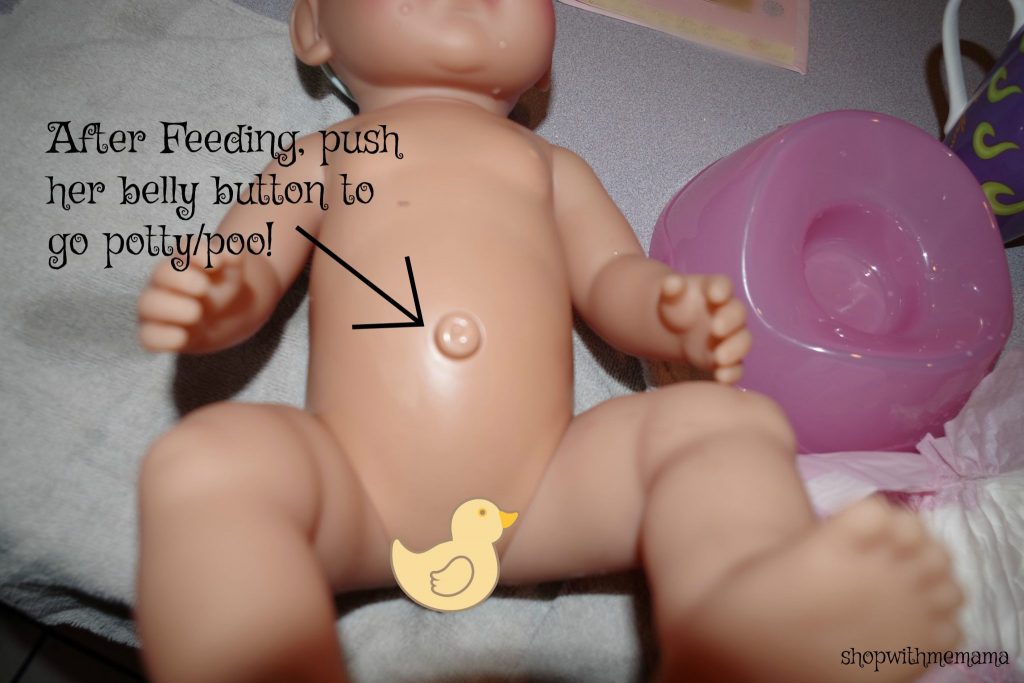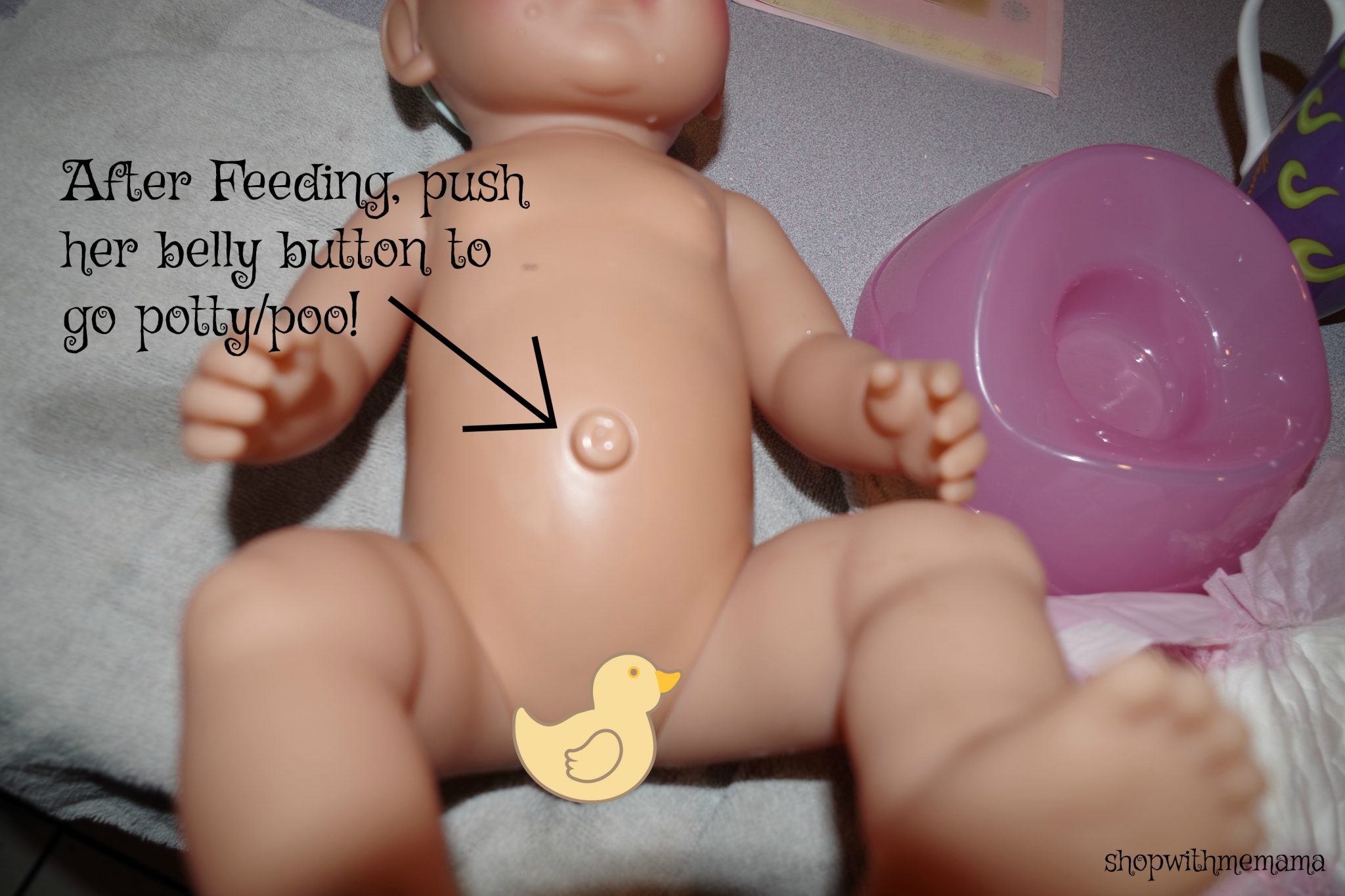 BABY born® can move her arms, legs, and head and loves spending time in the water. From time to time she cries real tears when she gets tired from all the playing. But if you give her the dummy, she will quickly close her eyes and peacefully fall asleep.
Printable Wish List!
Every child needs a wish list to write down what they want Santa to bring them! Print one off here!!
Buy
You can purchase BABY born on Amazon.com. The doll retails for around $52.00.
What Do You Think Of The BABY Born Interactive Doll???