*product received, opinions are mine. This post has an affiliate link.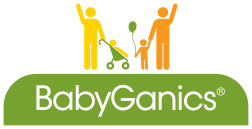 My little one sure goes through diapers! Wow! I thought I would not forget how many they really DO go through, but I did forget!
I love cloth diapers, they are sure great for at home. But, I am more partial to the disposable diapers, when we are out and about as I want to do a quick change!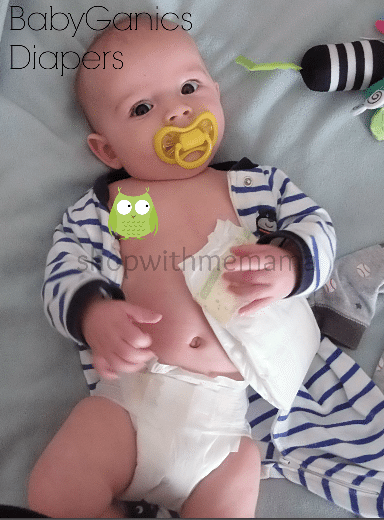 I do love one in particular brand of diapers and will ALWAYS use them, but I was able to try out a different brand recently. It is the BabyGanics' Rear Gear Ultra Absorbent Diapers.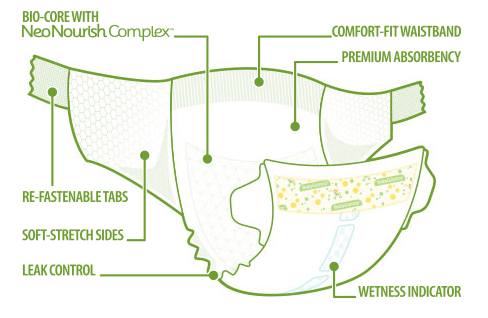 I was sent a package to check out. Of course any thing that says it is eco-friendly, is good in my book, so I wanted to try these out.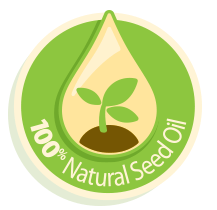 Kevin and Keith, are the founding fathers of BabyGanics. The diapers are baby friendly (skin-caring ingredients, super absorbency and fit), eco-friendly (non-toxic, chlorine-free, plant-based materials) and wallet friendly too.
Now, I probably should have asked for a size 2 to review, but instead I asked for a size 1. They fit my baby, but not as well as they should have as they were small on him. This diaper was kind of 'stiffer' feeling and did not seem as soft as regular disposable diapers. I am thinking they are as soft maybe, because they are natural or eco-friendly? They do hold in the potty and poop though, I will have to say that. And the fit, had I got a size bigger, would have fit wonderfully because the size ones  fit him in all the right places (around the legs and around the tummy/back), but they were just too small to really get the full effect of them. I do like the tabs on these, they are strong and adjustable if needed. I also like the wet indicator on the front.
Anyways, I can see that these would be a good choice in diapers for that eco-friendly mama! They are priced right and are good for your baby and the earth.
Buy
You can purchase the BabyGanics Diapers by seeing what retailer is near you!