*Best Electric Scooter For Commuting. This post includes my affiliate link.
What is the best electric scooter for commuting? There are SO many electric scooters out there but there is only a handful of scooter that REALLY works well. The Swagger 2 Classic Electric Scooter by Swagtron is one of them!
If you are searching for more of a boost, the Swagger 2 Classic Electric Scooter is a perfect scooter for adults, kids, and teens! It can support riders up to 200 pounds and has a powerful 200-watt motor.
This electric scooter can reach speeds up to 15 miles per hour, per charge. It has a durable folding aluminum frame that is lightweight, but strong, making it one of the best commuting scooters one can get. The backlit display puts speed, trip distance, cruise control, and battery life at your fingertips. And, because not every adventure ends before the daylight is gone, this scooter also has an LED headlight that lets you see and BE seen! Safety first!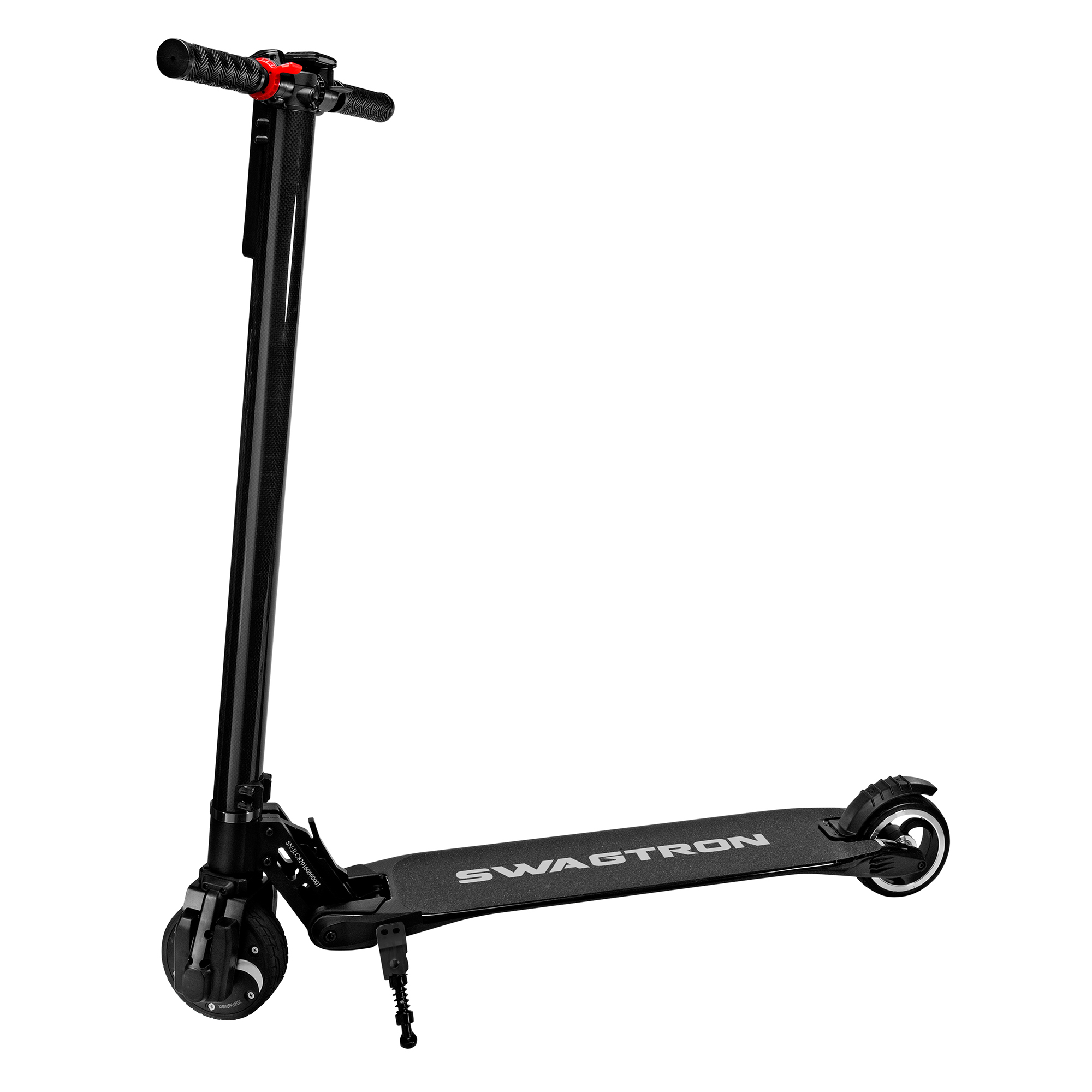 Best Electric Scooter for Commuting (The Features!):
Live life on the go.
*200 WATT MOTOR
*With a max speed of 15 mph, range of up to 9 miles, and supports 200 lbs.
*BACKLIT LED DISPLAY
*Allows you to view your speed, distance and set cruise control
*LED HEADLIGHT
*The adventure doesn't have to end at sunset, the extremely bright led headlight illuminates your path after dark.
*UL CERTIFIED BATTERY
From trips to the park or neighborhood adventures, the Swagger 2 is the way to move. The Swagger 2 folding electric scooter uses a powerful motor to boost you through miles of trips and additional features that make traveling a breeze.
Folding design and solid rubber tires (no air-filled tires here!), meaning you can launch your trip with no worries. Solid tires mean no flats! Built-in suspension helps smooth out bumpy rides. Take a break and pop out the kickstand while you review your travel data. Out late? The Swagger 2's bright LED light not only makes your path visible but helps pedestrians and other night riders see you.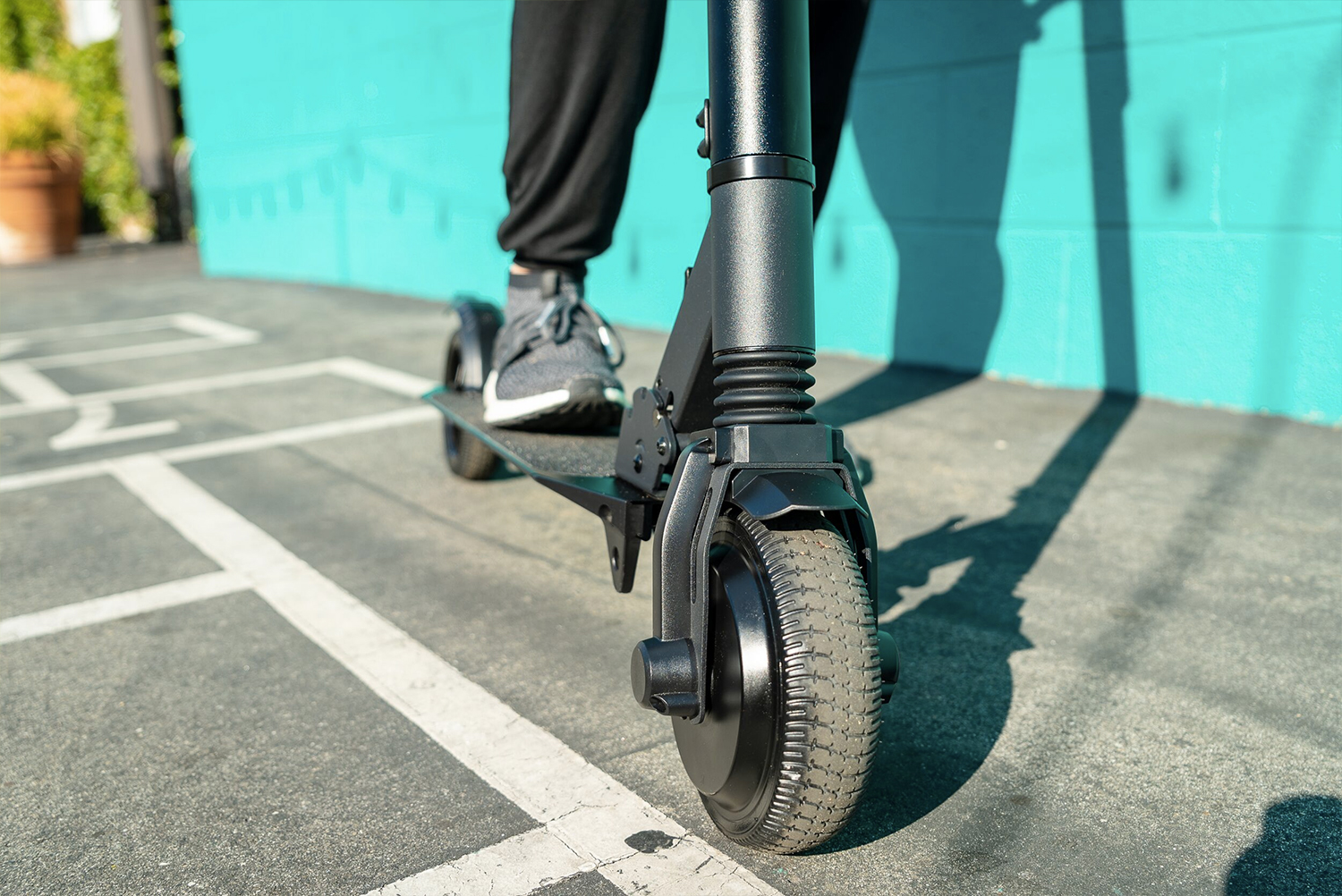 While weighing in at just over 22 pounds, this e scooter's rugged alloy frame easily supports riders up to 200 pounds. When it's time to hop off, use the Swagger 2's heavy-duty locking mechanism to fold and secure the scooter until your next adventure.
Each Swagger 2 is backed with SWAGTRON's gold standard support which includes a 1-year warranty and US-based customer service you can contact any day of the week. These features and more make the Swagger 2 e-scooter the best way to keep moving. Live life on the go.
Let's Compare These Electric Ecosmart Scooters!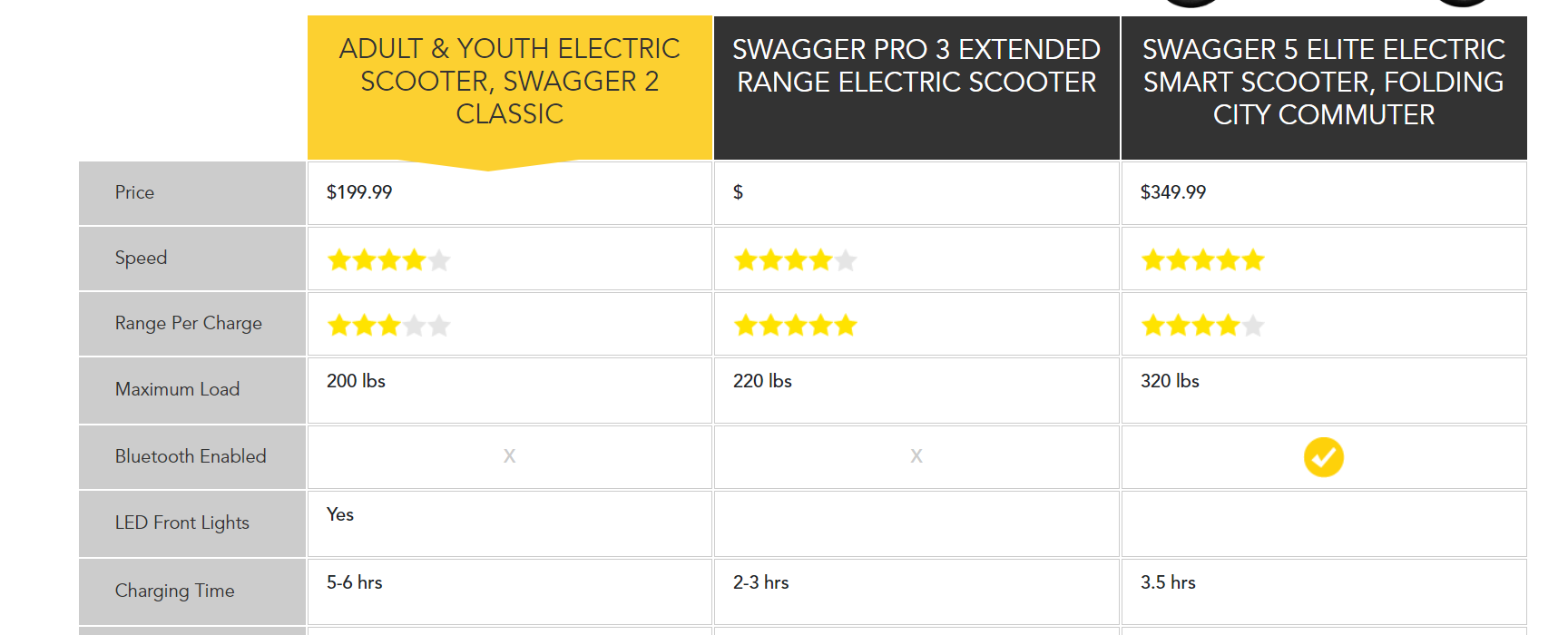 Recap Of The Adult Scooter, Teen Scooter, Kids Scooter (best electric scooter for commuting):
Top Speed: 15 MPH
Ranger Per Charge: 9 Miles
Maximum Load/Weight: 200 pounds
Folding Size: 43.3 x 17 x 1.8 in
Charging Time: 5-6 hours
Open Size: 43.3 x 17 x 37.8 in.
Why Do I Need An Electric Scooter?
*If you are a student in high school, grade school or college and are within a few miles of your school, you need this electric scooter to commute to and from school each day!
*Are you an adult and need a simple and cost-effective way to get to and from your work, and you are within a couple of miles from your place of work, you need this commuting electric scooter in your life!
*Have neighborhood friends to visit? You will want this awesome speed electric scooter to scoot around to each of your friend's houses! You will be the coolest kid in the neighborhood!
*Get's your kids outside to play!!
*Can't walk well? This scooter can help you with that! If you sprained your ankle, pulled a muscle or just don't want to walk, this road electric scooter can help you!
*This is great for adults too! A wonderful adult electric scooter, hey, my dad would totally use this and he is no spring chicken! And, this is easy for adults to fold up! It is a foldable lightweight adult scooter, perfect for mom OR dad!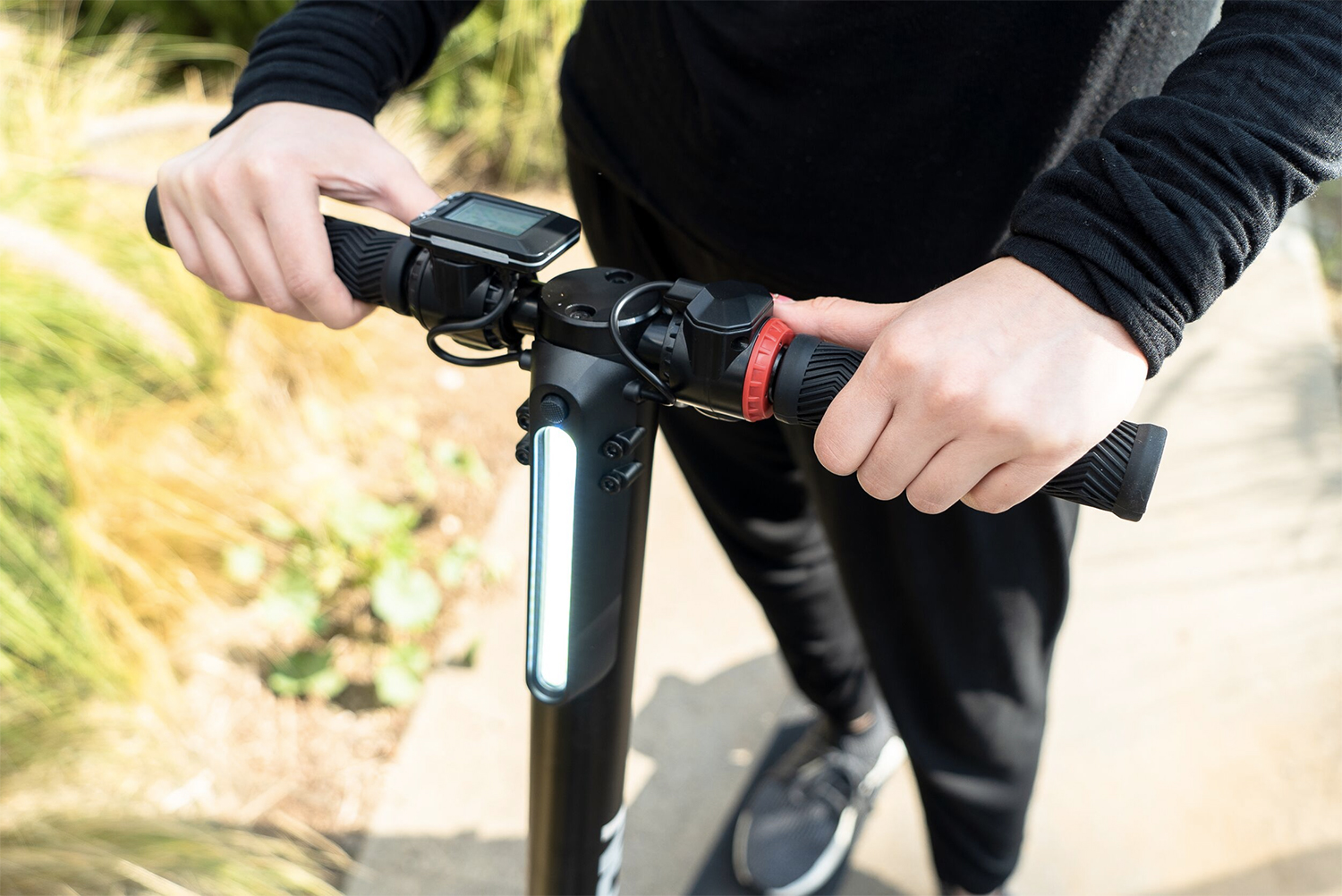 There are so many benefits from owning your own electric scooter! Commuting will become less expensive, less of a hassle and that much more FUN! The Swagger 2 Classic is seriously the best electric scooter for commuting!
You can ensure careful operation by following these simple tips:
Be extra cautious when you use the electric scooter in the rain
Although it's really tempting to cruise through puddles and splash your friends standing nearby, you should limit riding in the rain. If you must ride your electric scooter in the rain, slow down, especially when turning. Some roads become slick when wet, and it doesn't take much force for the wheels to slide out from under you.
Wear protective gear
Let's face it, you're mortal and can get hurt riding or driving any kind of vehicle. You should take the same precautions you would if you were riding a bicycle. Be smart and wear gear that will protect you, including a helmet, elbow pads, and knee pads. Make sure they are certified to help protect your head from low force multiple impacts (ASTM Standard) and single high impacts (CPSC Certified).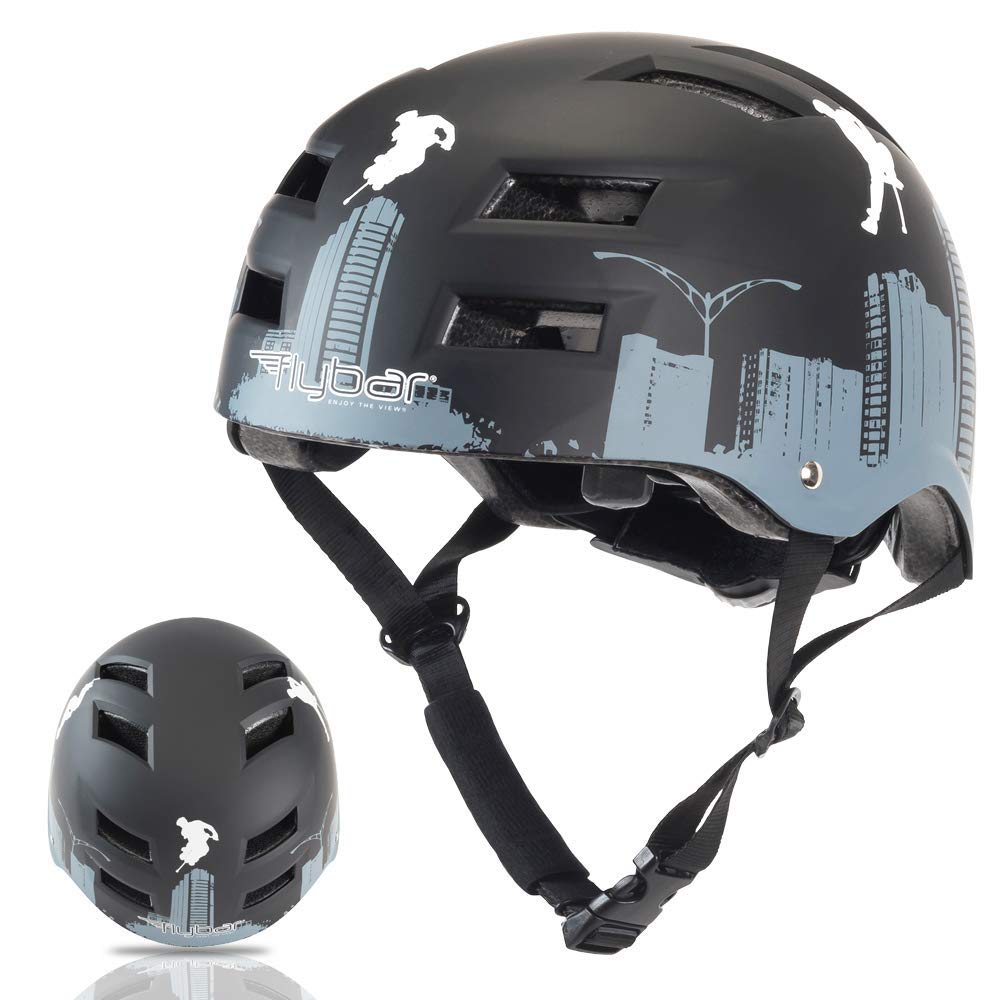 Take your time
Take the time to learn to operate your electric scooter correctly. Don't just jump on, assuming that an electric scooter works exactly the same as a manual scooter. While it is possible to use your electric scooter in push-only mode, the throttle and the brake take some getting used to, not to mention any additional enhanced features your eScooter might have.
'Look ma, no hands!'
You might be tempted to replicate some of the tricks you see on YouTube. Don't. Those are generally done with non-electric kick scooters specifically designed for tricks and stunts. Moreover, these videos are performed by professionals under tight supervision in a controlled environment.
On average, electric scooters aren't built for tricks. When riding, keep your eScooter on the ground and both hands on the handlebars at all times. And look for eScooters that help make this easier for riders, like their Swagger 5, which includes a phone mount on the handlebars. This will give you easy access to your phone and the Swagger app, which you can use to monitor speeds, switch riding modes and monitor battery life, all while keeping your eyes on the road.
Limit distractions
It is extremely important that you not only keep your eyes on the road but that you keep aware of your surroundings. Don't wear headphones or earbuds when you ride an electric scooter. If you are listening to music while riding an electric scooter, how will you hear when emergency vehicles are approaching, or when a motorist has honked their horn?
Don't drive under the influence
As with any kind of vehicle, do not operate an electric scooter after you have consumed alcohol. It is well established that alcohol impairs judgment and reduces reaction time. And yes, you can get cited for riding an eScooter while impaired.
Ride the best scooter for your height and weight
Make sure that the size of the scooter is appropriate for you. If you are too small for the scooter, you will have a hard time controlling it. If you are too big for the scooter, then you can break it or run the risk of burning out the motor. Look for eScooters that have adjustable stems and only buy an electric scooter that clearly indicates the scooter's maximum weight capacity.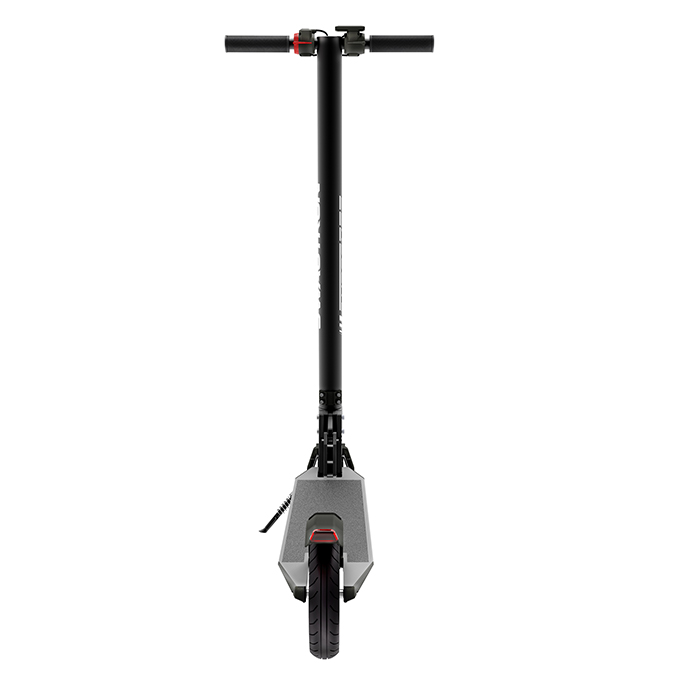 Ride quality electric scooters that are certified
The quality of the electric scooter is also important to overall caution. Swagtron's personal e-mobility products pass tests recommended by Underwriters' Laboratories (UL). In 2016, Underwriters' Laboratories (UL) took on the task of defining extremely rigid quality standards for manufacturers of electric systems used in personal e-mobility products.
*Note: Check the product packaging of your scooter. Make sure to find the UL-2272 certificate label.
How Does Swagtron Differentiate Itself?
Swagtron is the leading provider of personal electric recreational mobility (e-mobility) products, including eBikes, electric scooters, hoverboards, and electric skateboards. But they don't just want to build products that look good. They want to build products that are fun and get you home with care
They take pride in marrying high-quality craftsmanship with sleek product designs. Their products show it. Using guidelines set forth by Underwriters' Laboratories, product testing is both broad and deep.
Beyond rigorous testing and verified certification, they bring to the table our patented SentryShield® Smart Battery Management System (BMS). This system is a series of hardware and software tech that work together to monitor and protect against overvoltage, overheating, overcharging and more.
Still Not Sold? Check Out These Reasons Why Electric Scooters Are Worth It!
*They are affordable! An electric scooter costs far less than a motorcycle or a car. You can have a high-end scooter for just a few hundred dollars.
*They're electric. This is a huge advantage. Electric scooters are cheaper to operate when compared to traditional fuel-based scooters and bikes.
*Cost of maintenance: Maintaining an electric scooter is less expensive than owning a motorcycle or car, duh!
* Environment-friendly. Because they are electric, an electric scooter doesn't emit CO2 into the atmosphere.
*Portable. An electric scooter is usually lightweight enough to carry with you on the bus, train or subway.
*They are FUN! Add a little bit of fun to your life! Get an electric scooter!
If those reasons above are still not enough for you to even consider an electric scooter, then check out this buy like a pro: Electric Scooter and E-Bike Buyers Guide For Champions, maybe that will help change your mind!
Buy
You can purchase the best electric scooter for commuting, the Swagger 2 Classic Electric Scooter by Swagtron, online at https://swagtron.com. It retails for $199.99.
Win
One person is going to win the awesome Swagger 2 Classic Electric Scooter by Swagtron! Yay!
Rules
The Contest is open US residents, 48-contiguous states only age 18+. The giveaway will end on May 4, 2019, at 11:59 PM MT. Winner will have 48 hours to confirm their win after I email them, or a new winner will be chosen. I am not responsible for lost or stolen mail. By entering this giveaway, you are giving me permission to share your email with the brand.