We have the solution for your boob problems: BOOMBA Double-Sided Adhesive Bra Inserts! These handy pads are guaranteed to keep your boobs happy and perky—no matter how many drinks you've had on Friday night. BOOMBA double-sided adhesive inserts are the perfect addition to any top, bathing suit, etc. These patented inserts are the best-kept secret of supermodels, Instagrammers, fashionistas, and celebrities on the red carpet.
These inserts are sticky on BOTH sides. Why? Because this ensures they stick to your skin while providing grip for your clothing so that everything stays exactly where it should. These inserts are similar to traditional inserts, except they are coated with silicone glue on both sides. It is a hybrid between cotton inserts and silicone inserts. Light like the cotton ones, while water-resistant like the silicone ones. Best of both worlds!
*This post includes my affiliate link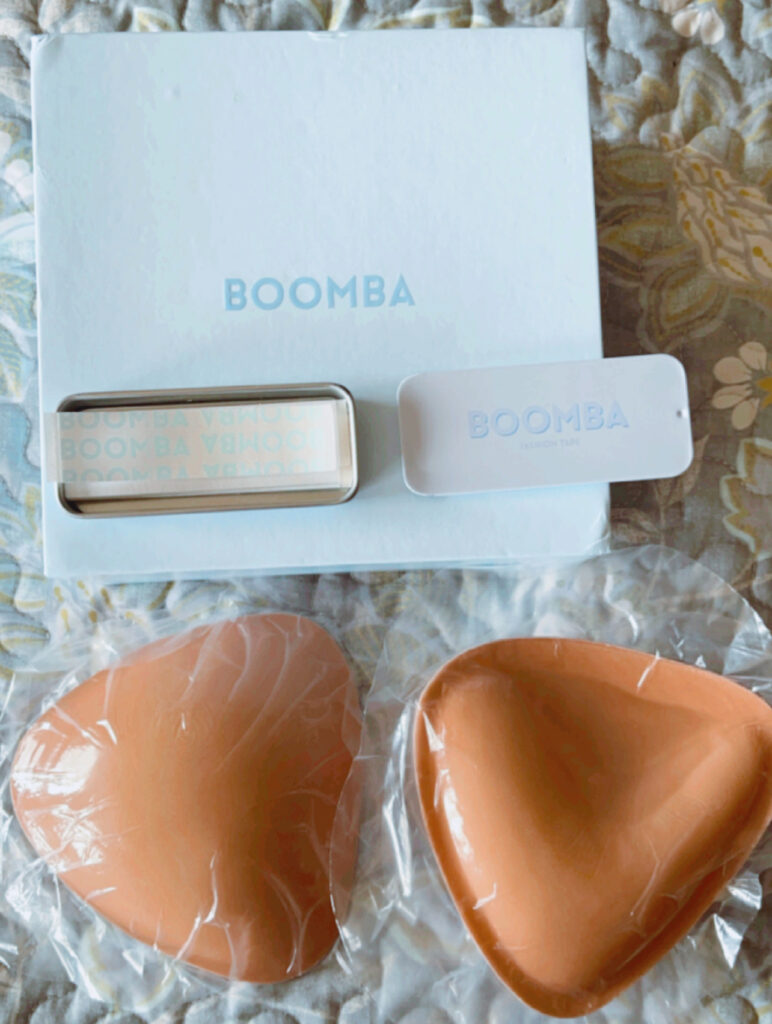 I received a pair of BOOMBA Double-Sided Adhesive Bra Inserts and have worn them a few times now. I have to say I was confused about how to wear them until I watched their YouTube video, below. Definitely helped me figure out how to use these inserts and get the most out of them.
My boobs have never looked SO good! They appear fuller and two sizes larger! And, they feel natural with no weird shapes or lines showing through my shirts. I can't wait to wear my bathing suit and padded inserts with my swimsuit at the beach next weekend. Though I don't mind being smaller-chested, having a little lift and added volume every once in a while is nice!
These inserts can be used to help your clothing fit better. The Ultra Boost Inserts and Demi Boost Inserts both add 1 to 2 cup sizes, providing a similar effect to a push-up bra in suitable clothing. I received the Ultra Boost Inserts and I couldn't be happier. I might try different ones in the future because I am so pleased with the ones I received!
The Ultra Boost Inserts are the most padded inserts on the market. The go-to for that wow factor. They instantly boost up to 2 cup sizes and are recommended for tops with structure in the chest area. The search for the best bra inserts has finally come to an end for me!
Triangular-shaped, best for low v-cut tops
Boosts up to 2 cup sizes
Double-sided adhesive for extra security
Sweat and water-resistant
No sewing is required and interchangeable between outfits
Unlike a sticky bra that is supported by adhesive, BOOMBA Double-Sided Adhesive Bra Inserts are supported by the clothing and cannot stay up by themselves. It is crucial to wear them in tight, structured, and fitted tops. These inserts are not intended for individuals who have sensitive or thin skin, or women who are pregnant or breastfeeding.
These inserts come in three different shades to match anyone's skin tone: Sand, Beige, And Cocoa. They are VERY comfortable to wear and are definitely sweatproof! I wore mine in 100-degree heat and they stayed in place perfectly.
I never adjusted them once. They stayed out of view and looked great. When I took them off, they were wet with sweat (eww!!)… So I washed them and they were as good as new!
Before Using BOOMBA Double-Sided Adhesive Bra Inserts: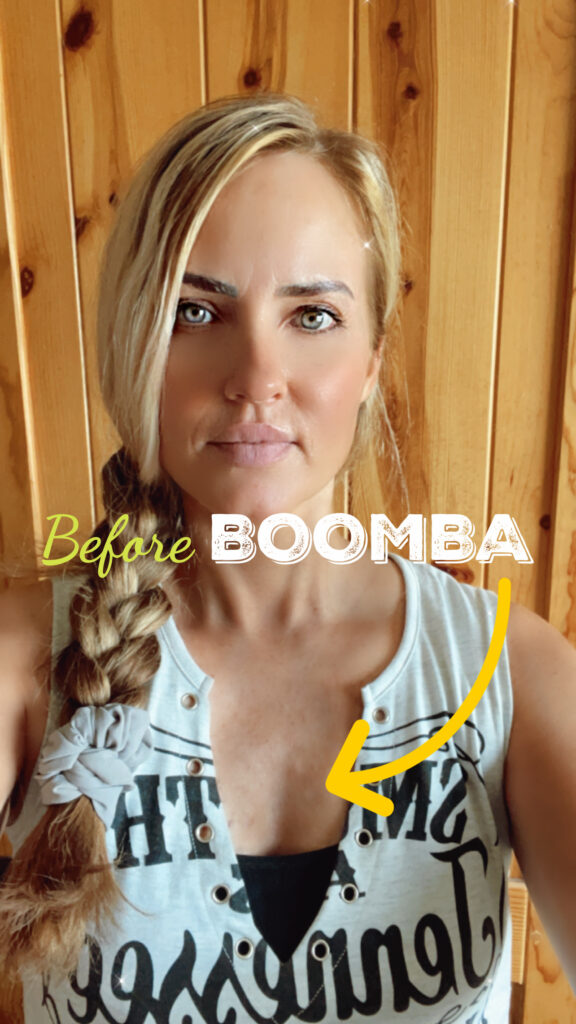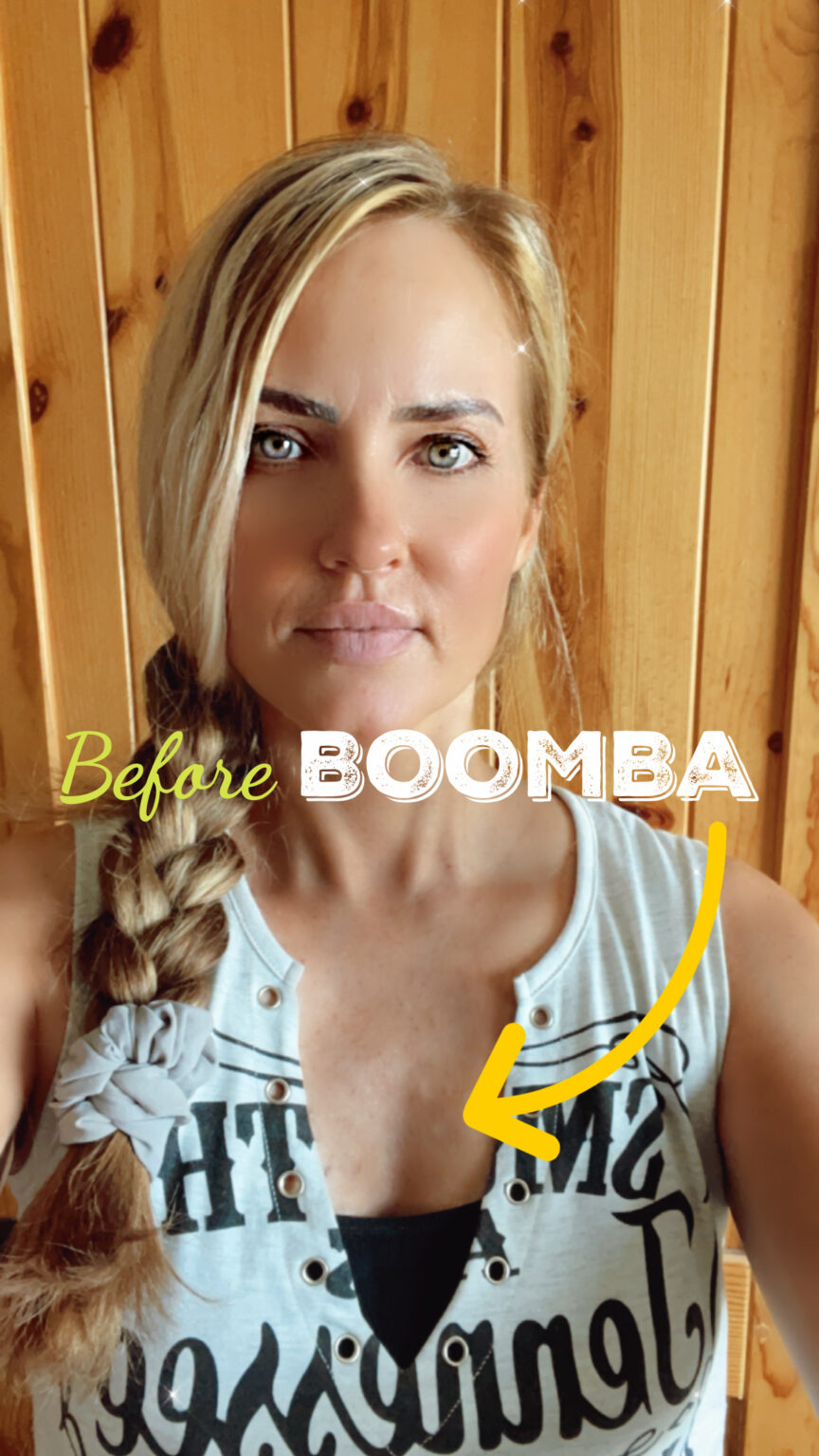 Wearing BOOMBA Double-Sided Adhesive Bra Inserts: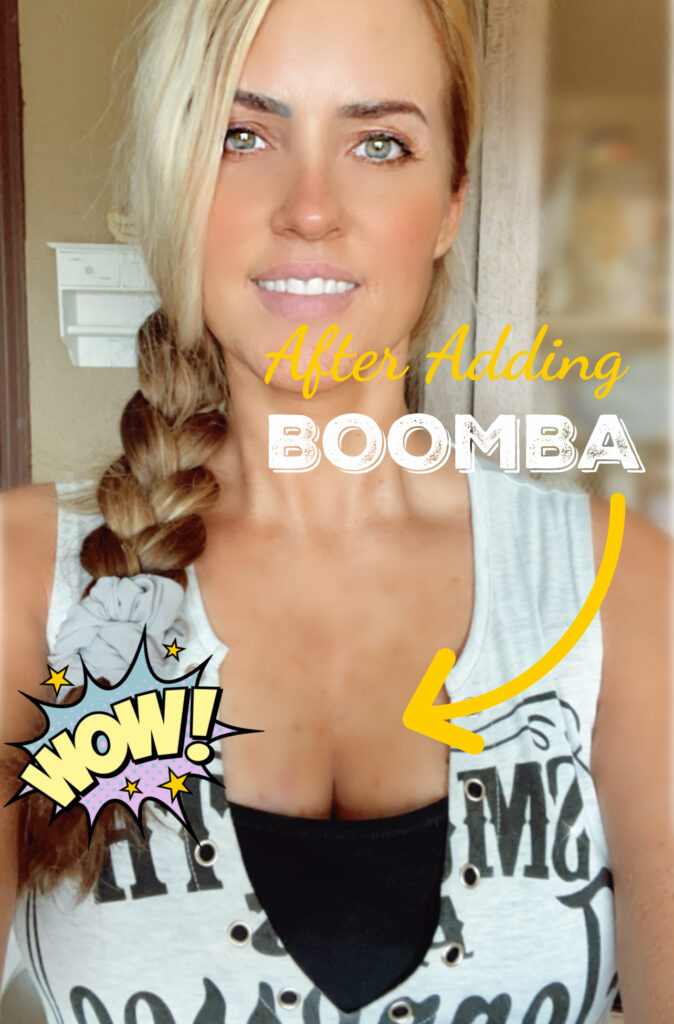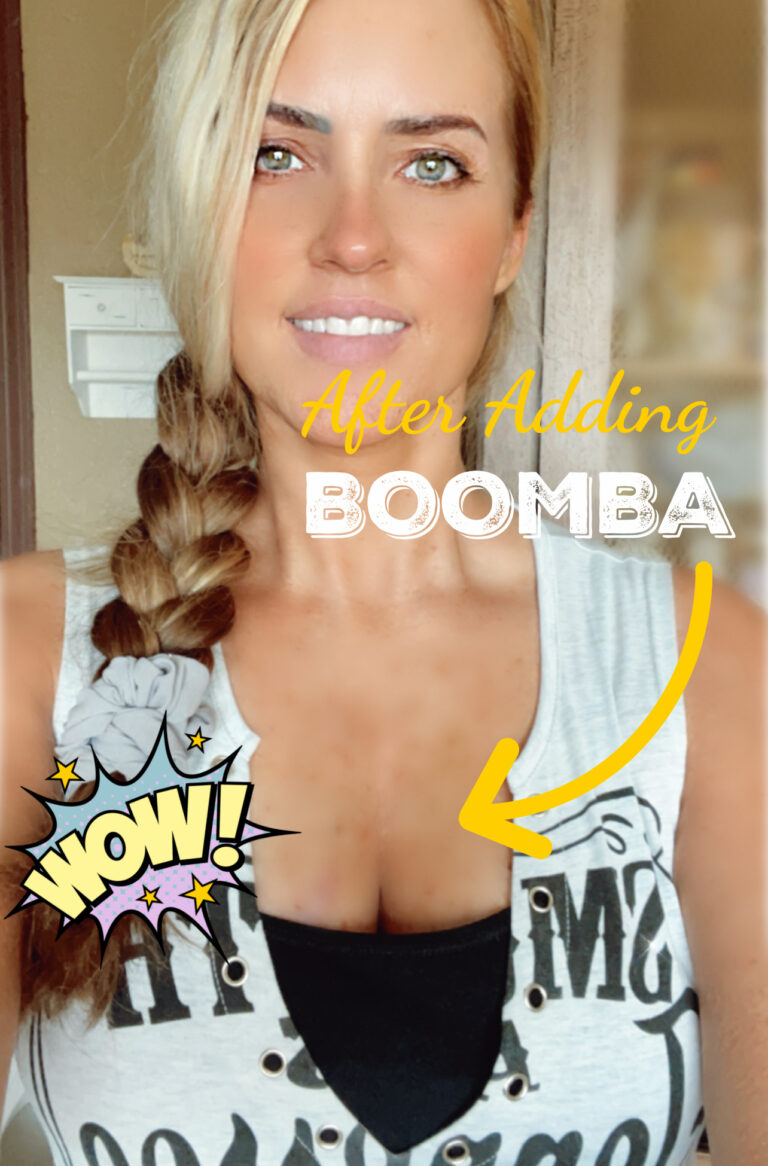 I LOVE how big my boobs look, LOL!
BOOMBA also has a blog, so be sure to check that out for more information!
Shop!
The Ultra Boost Inserts retail for $55 or you can do 4 interest-free payments of $13.75 with Sezzle. And, if you sign up for their newsletter, you will receive 10% off your order!
They also sell their nipple covers and some other products on Amazon.com. Shop value bundles here. They do charge for shipping.