If you love to bake then I highly recommend looking into and buying the Caraway Bakeware! It is a healthier way to bake and the pans have a mineral-based coating that won't leach toxic materials into your clean and healthy ingredients! I first found out about these amazing bakeware pans about a month or so ago. I received the complete bakeware set from Caraway and I can't stop baking! I am in love with these pans!
*This post includes my affiliate links
Make healthier baking a piece of cake with the Caraway ceramic-coated bakeware. The Complete Bakeware Set includes 11 pieces, all featuring a toxin-free ceramic surface, so you can get to baking goods without any of the bad stuff. The bakeware's coating does not include potentially toxic materials like PFOA, PTFE, other PFAs, lead, cadmium, or toxic metals.
They also refrain from using any form of hard anodization. This is Planet-Approved Bakeware and releases up to 60% less CO2 when produced compared to traditional non-stick coatings.
The sets include storage organizers to keep your kitchen tidy too! I loved that! I can easily store my Caraway Bakeware in my pantry in the storage organizers that they came with.
This bakeware set comes in a few different colors:
Cream
Navy
Gray
Perracotta
Sage (the color I received!)
Marigold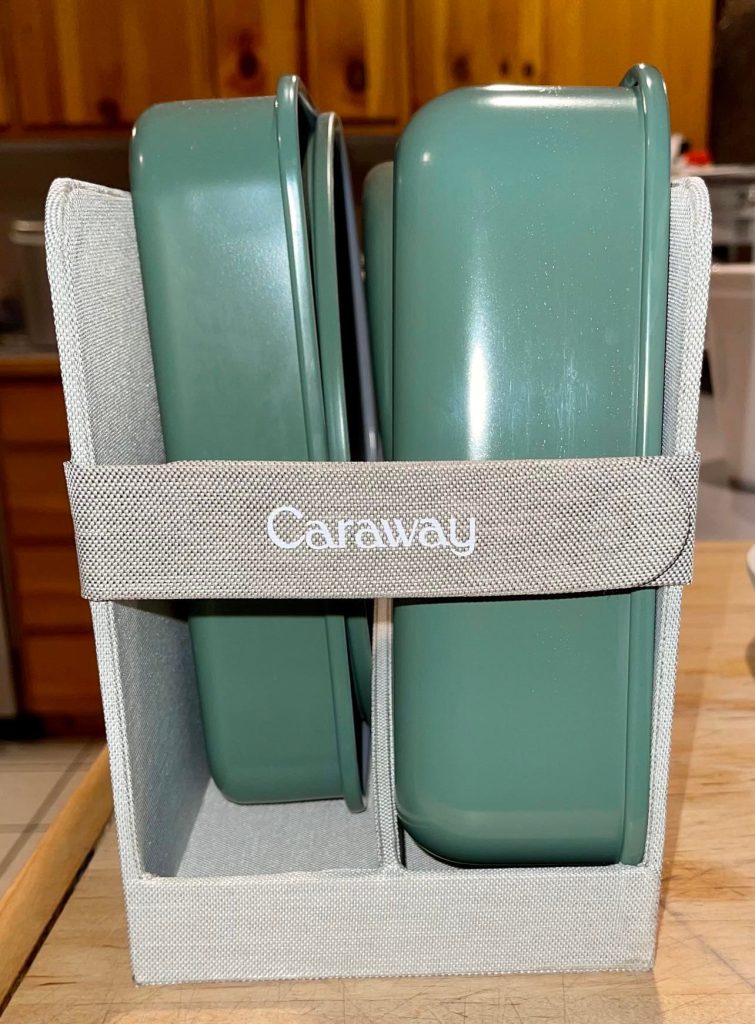 What's Included in the Caraway Bakeware Set?
*2 Storage Containers
*18″x13″ baking sheet
*10″x15″ baking sheet
*12 cups muffin pan
*9″x13″ rectangle pan
*18″x13″ cooling rack
*9″ square pan
*1 lb loaf pan
*2 9″ circle pans
Non-Stick!
These pans are non-stick and really slick! So there really is no need to spray them with a butter spray as the food just comes right off or right out of them! And, when you wash them, you don't really have to scrub them because the food literally falls right off of the pans! I LOVE the easy cleanup!
So far I have baked and made quite a few yummy desserts with my new Caraway bakeware! One that we really loved so far was making the yummy Butterfinger dessert! Though there is no baking involved in this, we used the Caraway rectangle pan for this! It is just the right size for a family dessert and the cleanup was SO EASY. I love these pans!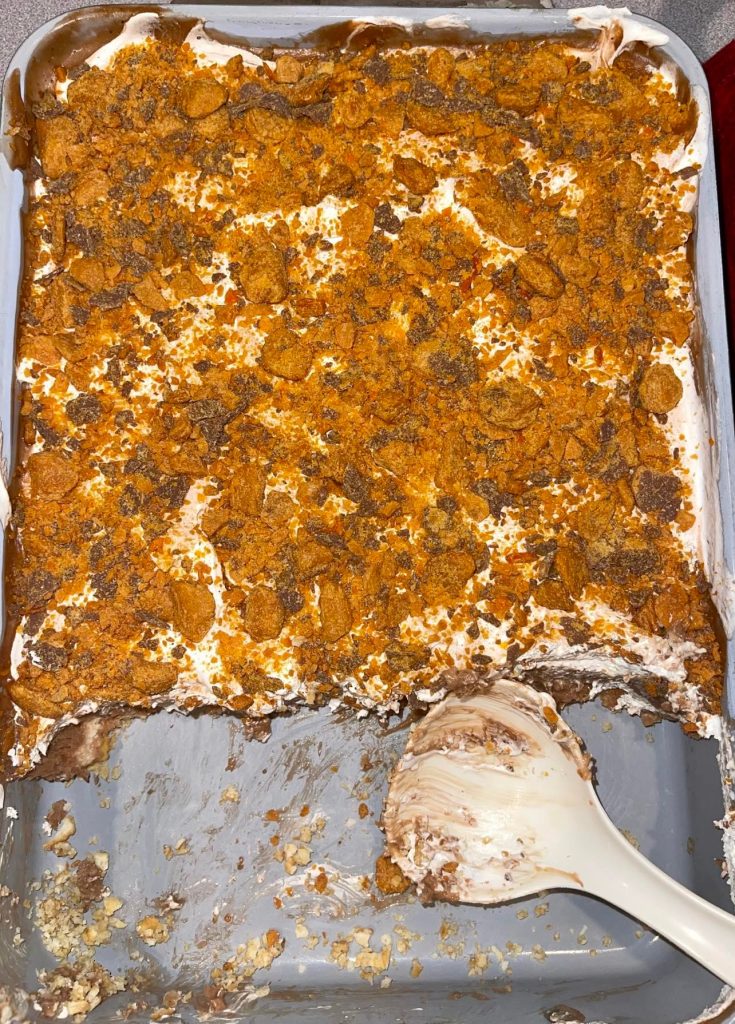 Then I decided to bake a yummy German chocolate cake and the cake turned out perfect! It was baked to perfection and it was so moist and delicious! It sure makes all the difference when baking with a good pan!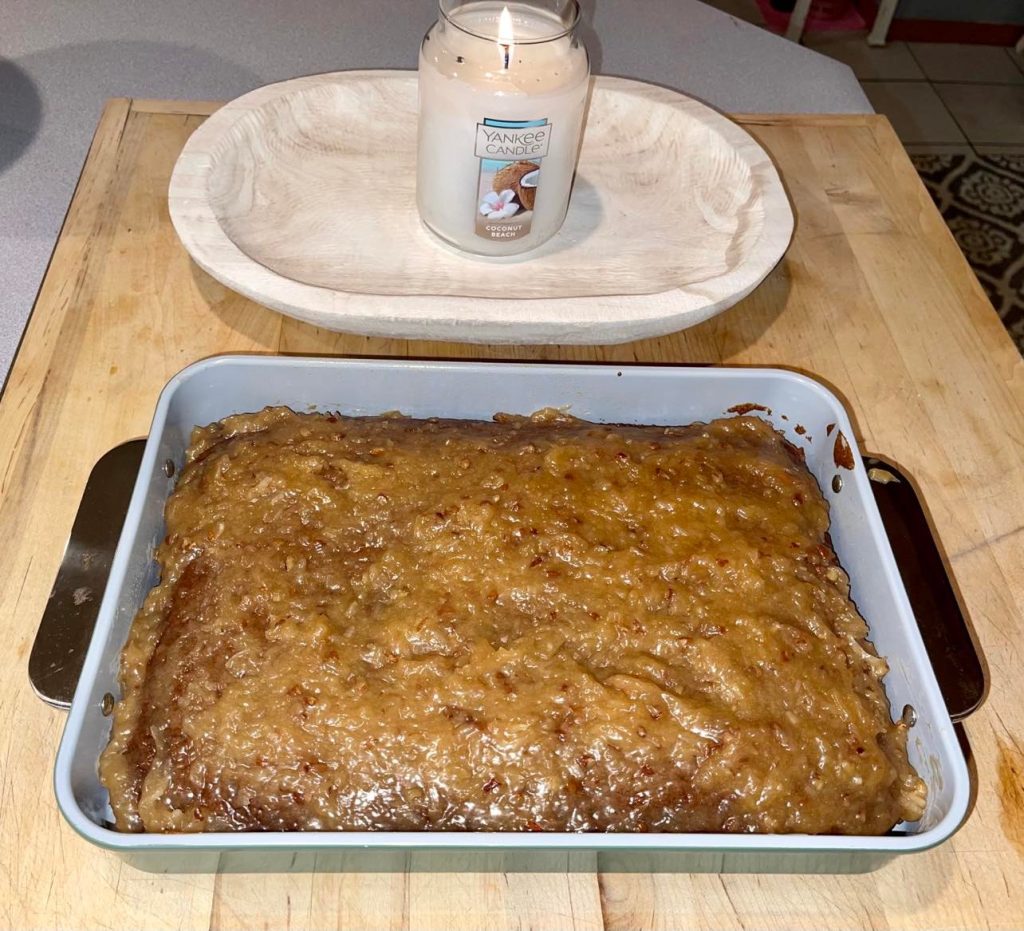 Then, I decided to bake some chocolate chip cookies! I used the Caraway medium baking sheet for them! They cooked evenly and were so good!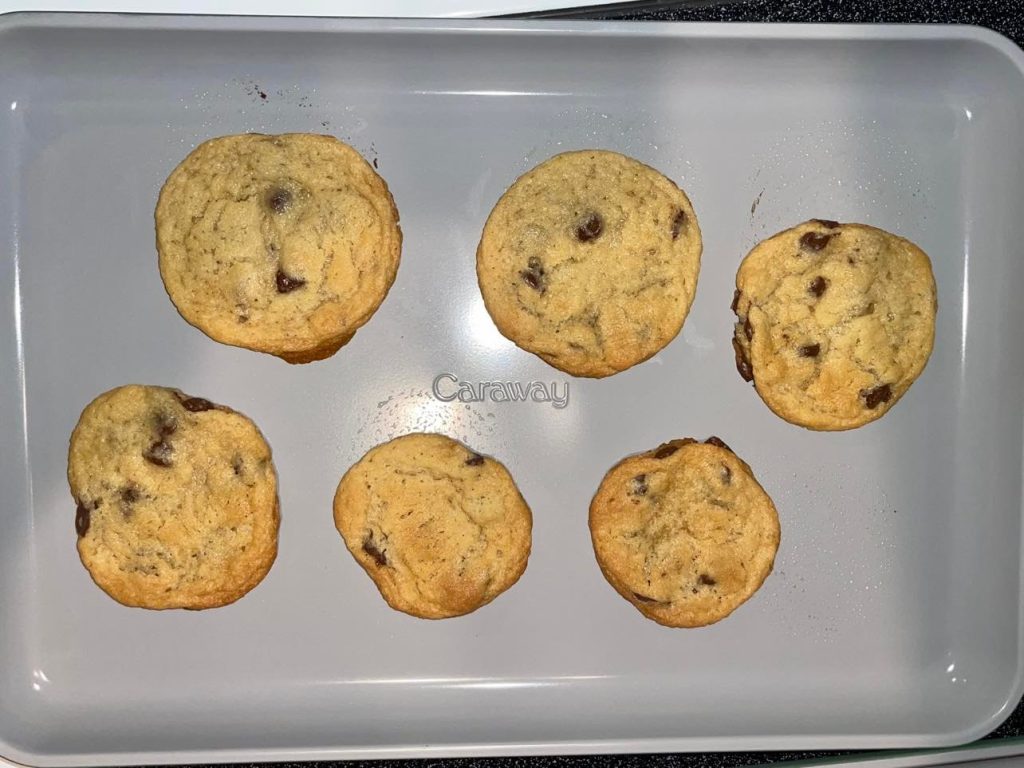 Then, my hubby decided to make some German pancakes! We used the Caraway square pan and the 2 circle pans. As you can see in the video below, it comes out of the pan with ease! No scraping or trying to pull the pancake out of the pan as it literally can just be lifted right out! These turned out so good!
Yum!!!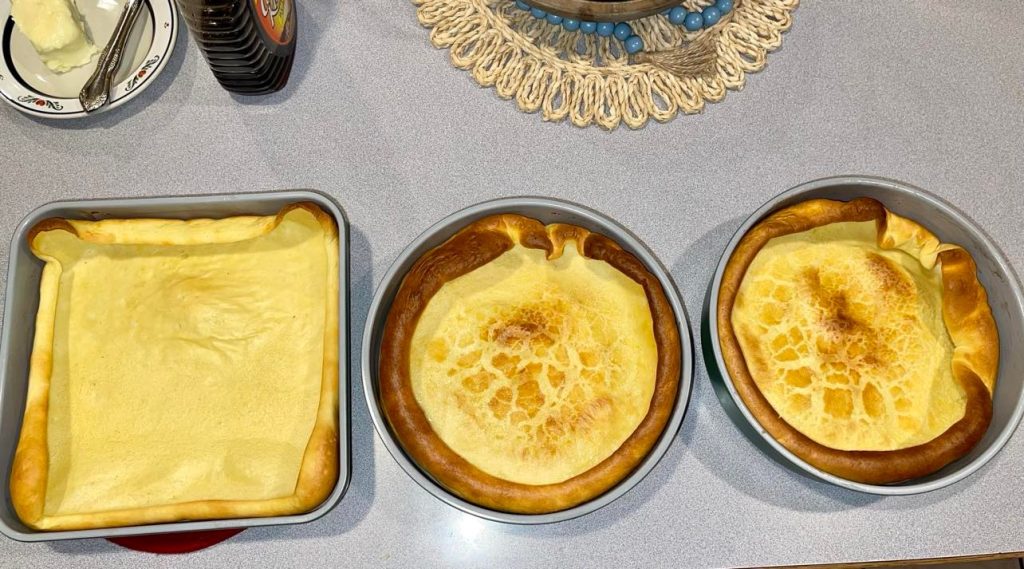 I don't think I have ever baked so much in the past few weeks! These pans make me want to bake and that makes my family very happy!
Save $150!
Save $150 on the Back in Stock Bakeware Collection at Carawayhome.com!
If you are on the fence about whether to buy the Caraway Bakeware set, this is your sign to do it!! You won't be sorry. I love my set!