Having kids is really a hard job but a job I would not trade for the world. Kids are busy and messy and stinky, but I love it all. Every part of my kids is precious to me.
But, keeping an eye on my kids, especially my smallest one, can be trying at times. I like to know where my toddler is at, obviously because he is so little still.
My toddler (well, he is almost 4, but he will ALWAYS be my toddler/baby), does some real devious things. I wonder where he gets it from? Perhaps his mama? Anyways, he is silly, devious, and likes to tease, sigh. So, keeping him in my sight is kind of important. Well, that and him being a toddler still, LOL. Duh.
One way I can easily keep a watchful eye on my toddler when I am not in the same room, is with the VTech Safe&Sound® DM271-110 DECT 6.0 Digital Audio Baby Monitor with Open/Closed & Motion Sensors. It is a mouthful, I get that, but it works like a charm!
I Caught My Funny Toddler Doing This Today…
Yep. Since I got my VTech Digital Audio Monitor I have been able to watch things my toddler does like trying to dress up our little kittens in his clothes (sigh), drawing on the wall in the laundry room, drawing 'SpongeBob' on our bar stool in our kitchen and many more fun situations! Yay!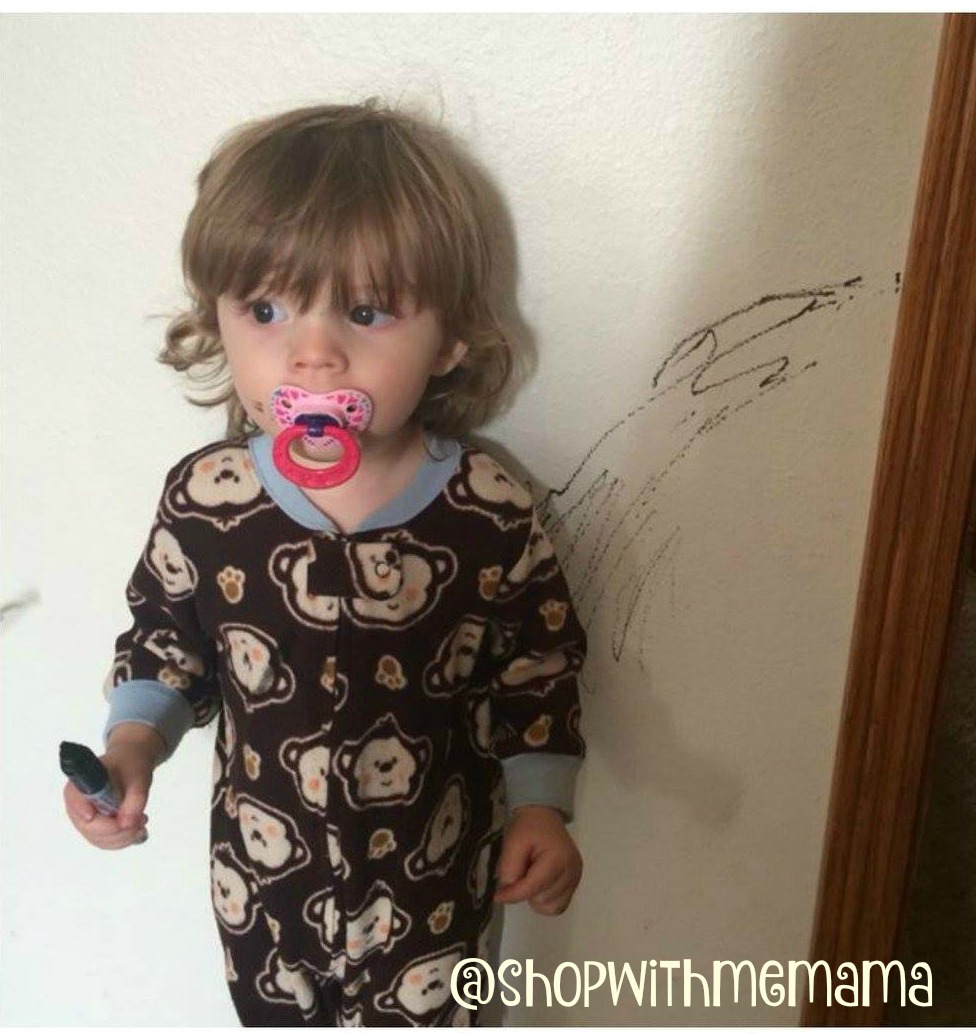 Don't get me wrong, my littlest one is very sweet and loves trying to help his mama and daddy. He has a tender heart and loves giving hugs and kisses. BUT, he is a toddler, he is young, he is a kid and kids do these things.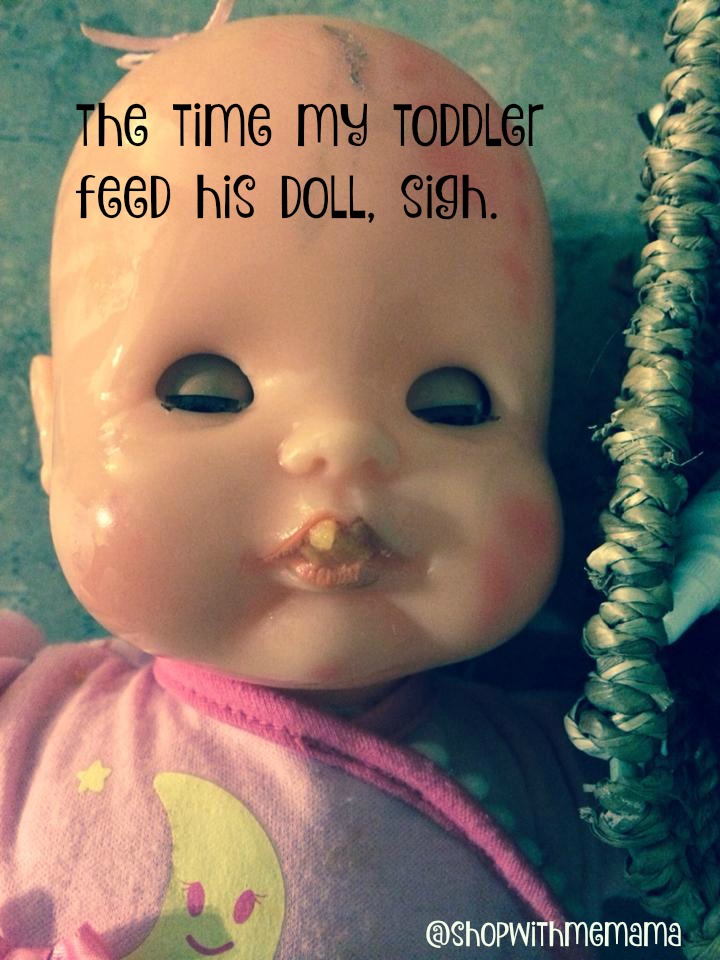 With that said, I am just thankful I now have the VTech Digital Audio Monitor to help me keep an eye on my boy when I am in another room busy and that gives me a piece of mind.
I no longer have to have anxiety when I hear him in the next room moving a chair or when he is so quiet I have to go running to see why on earth he became so quiet! LOL. That little one sure keeps his mama busy! Whoosh.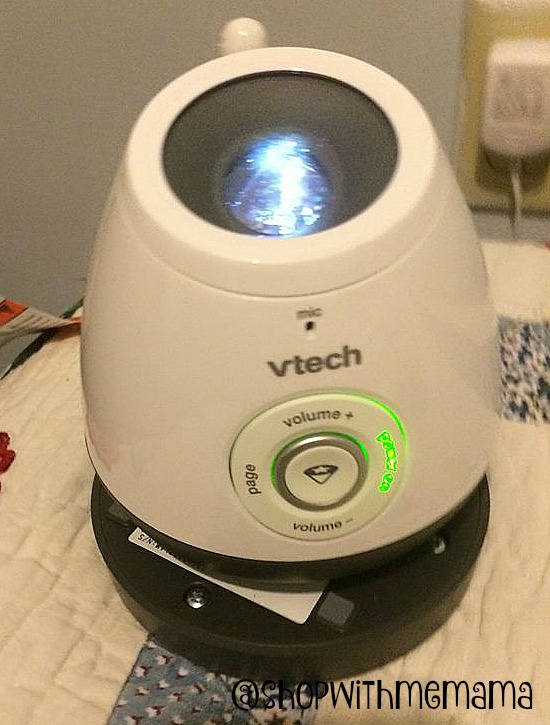 VTech Digital Audio Monitor Has Great Features!
I really like the monitor's features, they are ideal for little ones who are just starting to play independently, or when your littles have a playdate with their friends, you can easily keep an eye on them with the VTech Digital Audio Monitor.
I love the sensors and the monitor's talk-back intercom, we had a lot of fun with those features! These are all useful features because you can check in on your child (young or older kids), without interrupting their playtime!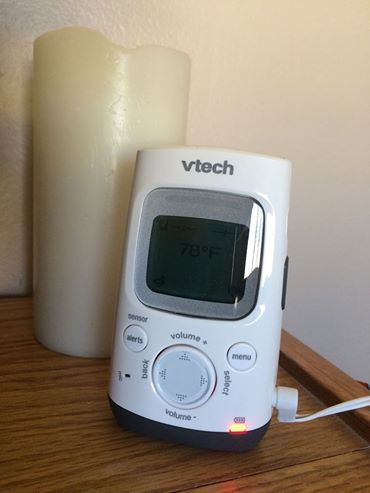 The DM271-110 is the latest edition of VTech's baby monitor line. It comes equipped with two Ultra Low Energy smart home sensors to help make taking care of your child easier for you.
You can put the motion sensor alerts on your doors, cabinets, or any open spaces that you know your toddler will be, that is off-limits. I especially love this because my toddler has been going outside lately, by himself, without telling a soul.
That is so scary and I can now have a piece of mind because I simply put one of the sensors on our front door and I will be alerted if someone ventures out of it.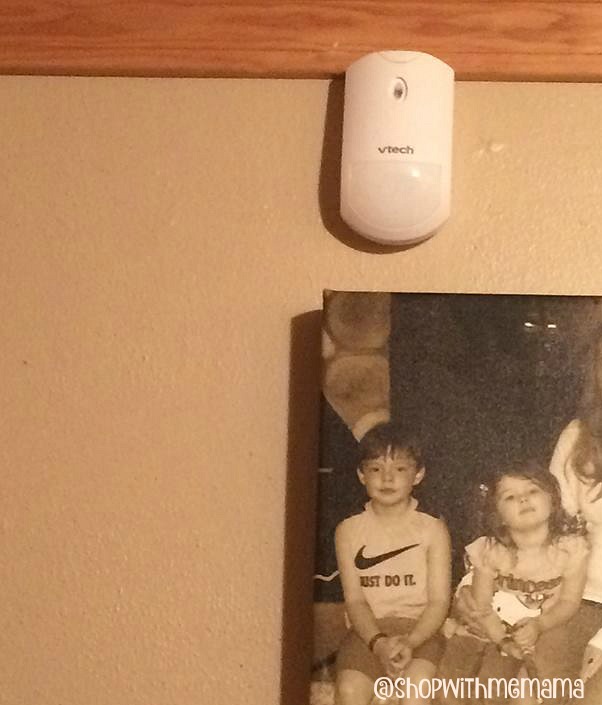 Product features list
• Open/closed and motion sensors
• Glow-on-ceiling night light with lullaby
• 1,000 feet of range
• Back-lit display on the parent unit
• Talk-back intercom
• Vibrating sound alert on the parent unit
• Temperature sensor
• Adjustable projection angle
• DECT 6.0 digital technology
• ULE (Ultra Low Energy) technology
• Rechargeable battery with low-battery alert on the parent unit
• 5-level sound indicator
• Secure audio transmission
• Belt clip
• Volume control
• Battery type – 2.4V 750mAh Ni-MH
Have a Piece Of Mind!
No need to have anxiety anymore. Seriously, no need. I can get my work done and still keep a watchful eye on my littlest one. He thinks he is still being so sneaky, but I can see him! I know when he goes outside 🙂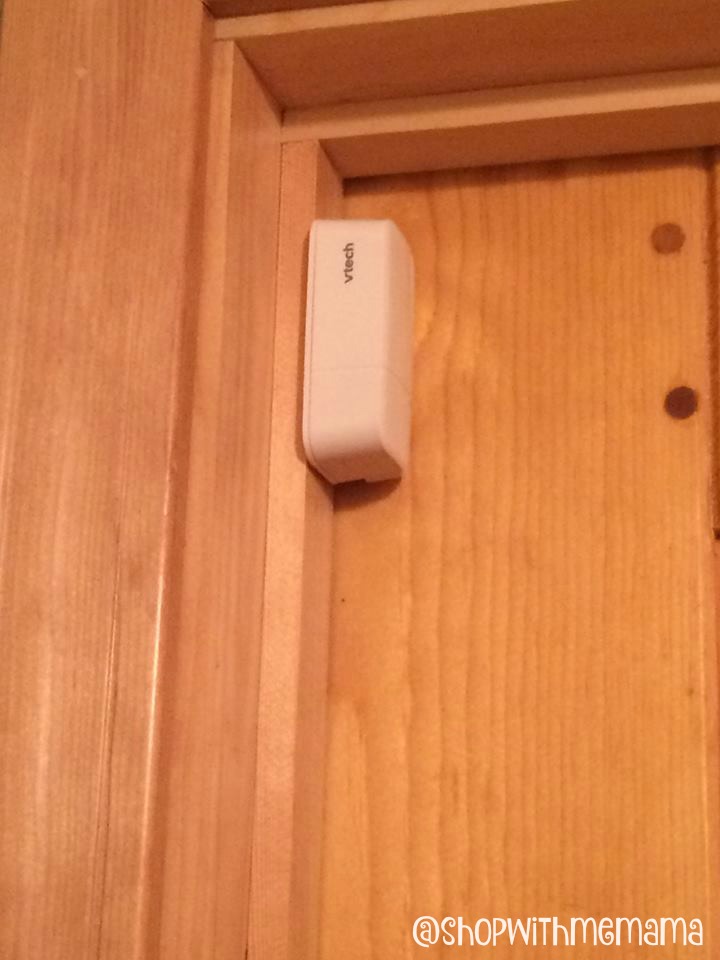 I love that VTech understands parents' concerns. Selecting a monitor is a big deal and every family/child need is different. It also gives growing families a new way to stay connected. The DM271-110 comes equipped with all the features needed to give you peace of mind, anytime, anywhere.
VTech has lots of different monitors ranging from compact audio monitors to award-winning, high-tech monitors. All of VTech's monitors do share one thing, though, an emphasis on safety and security for parents and of course their children.
My husband really liked that these monitors have a great range of up to 1,000 feet. He went out to his shop and brought the monitor, I could hear him crystal clear on the talk-back monitor. It was great, we had a little fun with the kids using this for a bit!
Glow On Ceiling Night Light!!!
Yes, the DM271-110 does this! The baby unit doubles as a glow-on-the-ceiling night light! It projects the moon and stars onto the ceiling and you can easily adjust it to best suit your nursery/child.
Guess what else it does.. the DM271-110 can also play a gentle lullaby to help soothe your little one to sleep! Seriously, I was/am blown away by all of the great features the VTech Digital Audio Monitor has and can do. It is certainly the cream of all monitors.
Buy
You can purchase the VTech Digital Audio Monitor online at vtechphones.com or amazon.com. It retails for $119.95.
What Do You Think Of The New VTech Digital Audio Monitor?