When I was a child, I loved building forts with blankets, pillows, sheets, or whatever I could find! I and my sisters were always building something in the  living room, outside or in our bedrooms!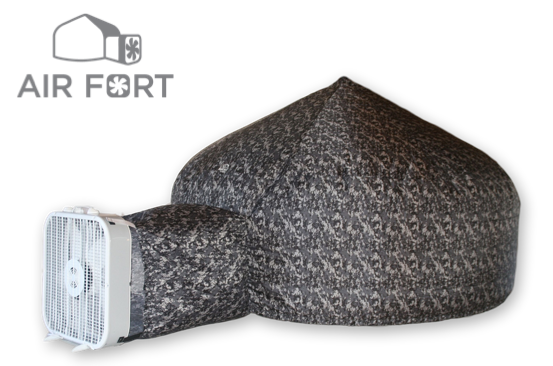 My kids now build forts too. It is fun to watch how they build them and what they use. Last night we were watching a Christmas movie and my 8-year-old and 3 years old were watching it from a fun fort that they had built out of the couch cushions! So cute!
Check Out The Air Fort That Inflates In 30 Seconds!
When I saw the Air Fort on Kickstarter I was so intrigued. It looked like something I would have loved as a child! An Air Fort that inflates in 30 seconds? Heck ya! What kid wouldn't want to check this out!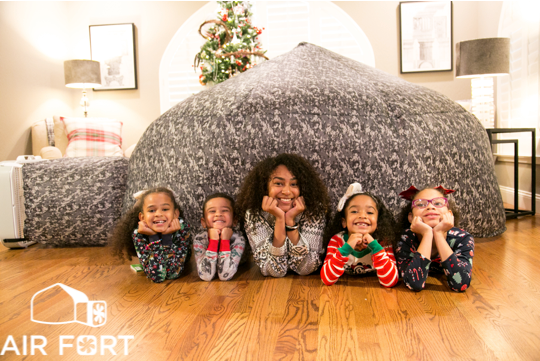 The AIR FORT is the most extraordinary new kid's fort that inflates with an ordinary household fan in less than 30 seconds! Air Fort comes in camo and pink!
Your kids can go under cover and take it to the next level in Air Fort's new digital camouflage Air Fort! From spying on their enemies through the look out the window to hiding from their rivals, this is one cool fort!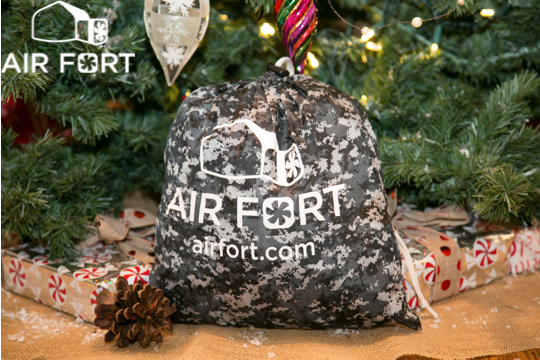 Air Fort Features!
The fan is NOT included. But don't worry, check your parent's garage, hallway closet or basement and you may find a 20″ household box fan or 18″ tabletop round fan that will work. If not, your nearest box store has a large supply!
Fort blows up between 10-30 seconds (depending on fan type)
Packaging includes an AIR FORT, matching drawstring carrying bag, 4 adhesive square tabs, instruction/safety manual
No floor for an easy entrance and exit
Fits up to 5 kids or more!
For Size: 77″ wide X 50″ tall (shroud is 24″ long)
Made from 100% polyester, breathable fabric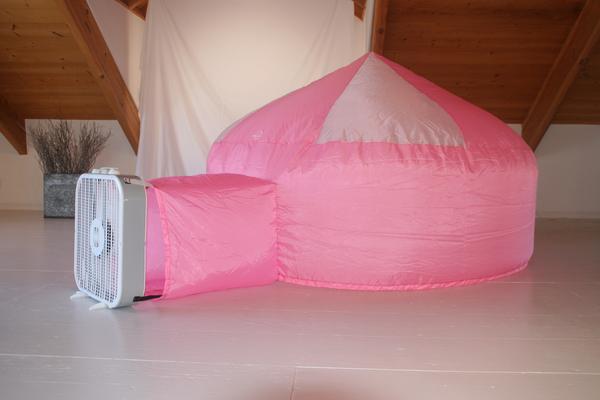 Buy
You can preorder your Air Fort here. They retail for $59.99. (They won't be able to ship it till after the 13th of December, but just in time for Christmas!)
Win
One person is going to win an Air Fort!
Rules
The contest is open to US 18+. Giveaway will end on December 13, 2016, at 11:59 PM MT. The winner will have 48 hours to confirm their win, after I email them, or a new winner will be chosen. I am not responsible for lost or stolen mail.