Getting a degree online is something that many students are embracing for a variety of reasons. It is ideal for those who want to study from the comfort of home. Online education also offers the flexibility to study when and where you want to do so while balancing a job and family responsibilities.
While there are many programs to choose from, a degree that prepares you for a career in the mobility and automotive industry is one to think about pursuing soon. Here are great reasons to choose this career trajectory.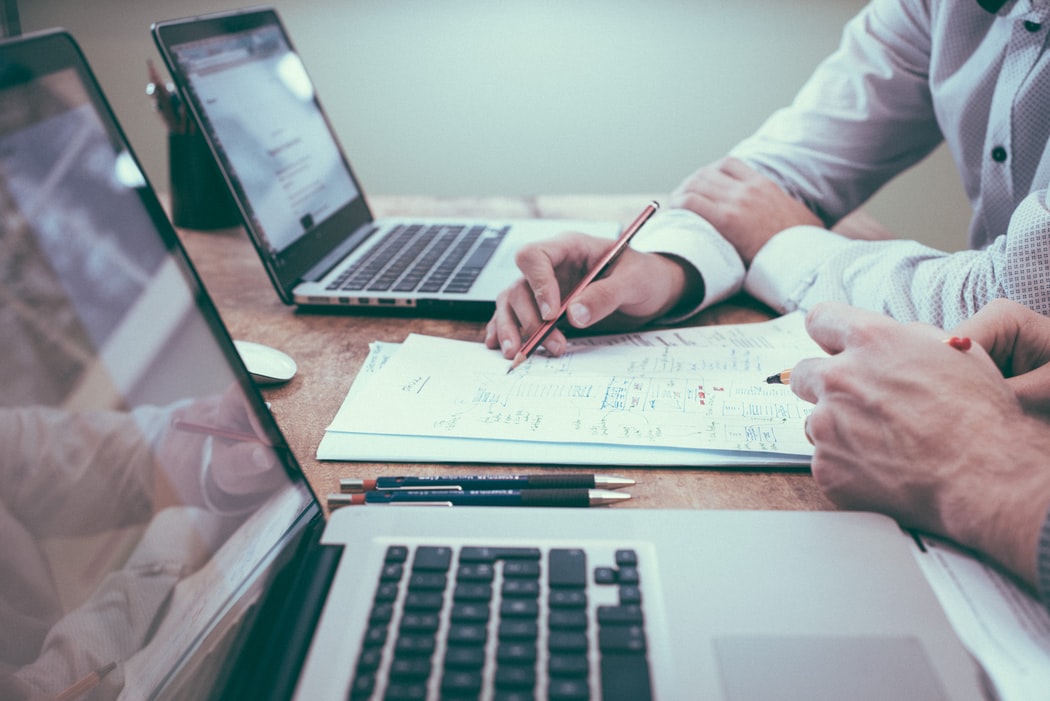 Develop Autonomous Vehicles
If you are tech-savvy or enjoy working with your hands, then you've likely considered becoming an engineer or getting into the tech field in one way or another. You can cover those bases by pursuing a degree program that positions you to work on developing electric and autonomous vehicles.
Driverless taxis and other types of vehicles are already being manufactured and tested, with the goal of making them a mainstream type of public transport soon. They have the potential to reduce emissions when they are entirely electric, as well as reducing road congestion. Furthermore, removing human error as they are driverless could mean fewer car accidents.
You're a Part of the Future
If you want to be involved in exciting projects that have never been done before, involving robots and other futuristic elements, then you can do so. You can help design dynamic systems too, for autonomous vehicles to make them more functional than ever before.
If this all sounds exciting, consider enrolling in the MS Engineering-ECE-Advanced Mobility program. Click here to find out more about the online master's program in electrical computer engineering is cutting edge, just like the projects you'll be involved in at the workplace.
For example, you can look forward to developing the latest mobility apps for driverless cars, as well as for electric and hybrid autos. Another avenue is to become involved in designing transportation systems and robotics. Making personal mobility solutions accessible to more people than ever is an exciting prospect that you can be at the center of once you have the proper degree in hand.
What You Will Need to Be a Part of the Mobility and Automotive Industry
Kettering's MS Engineering-ECE-Advanced Mobility program requires that you have at least a 3.0 GPA from an ABET school (undergraduate) or a GRE waiver is available to Kettering undergrads.
The program takes only 24 months, and then you are on your way to your dream career in a growing field. It features 40 credits spaced over ten courses. There are nine core classes and one elective that you pick to take in the program.
Among the courses that this type of degree includes are Mobile Robotics, Artificial Intelligence for Autonomous Driving, and Machine Drivers for Electric Vehicles.
What about Income?
As you think about the right path for you, there are no doubt more considerations than solely whether the degree is available online or not. For example, you will wonder what you can expect for a salary after graduation.
The annual income for a self-driving car engineer is impressive. You can anticipate an average salary of just under $300,000, according to 2017 figures reported in Forbes. An MS Engineering-ECE-Advanced Mobility program grad can prepare you for this type of occupation.
While money is certainly not everything and is not a single reason to pursue a job in this industry, it certainly can make achieving specific goals easier. For instance, you can buy a house and a car without stress or lease payments more easily when you are at a higher income level.
Plus, you can have a comfortable lifestyle where you do not stress when something goes awry in the home, such as a hot water tank breaking down. Being able to save money over the years to fund your child's education, take family trips, and retire with a lifestyle that brings you joy are also great things that can come with a respectable income.
Many Occupations are Available to Grads
You are likely also wondering exactly what kinds of jobs are available to you in the electrical and computer engineering career track. In other words, if you graduate with a Kettering MS Engineering-ECE-Advanced Mobility degree, what can you do with it?
The answer is A lot. You can look forward to working as a connected and autonomous vehicle worker (CAV) in many different roles. There is demand in the IT sector, transportation systems engineering, and online security. There are 49 different occupations to pursue, reports Industry Week.
This same resource also explains that the demand for CAV workers is growing faster than schools can design their curriculums. Thus, it's great to get in now for the field that promises to have high demand in the future. With in-depth training required for positions like transportation planning and cybersecurity expert, you must consider the post-secondary education track.
Only then will you graduate with the skills to take on a new field with innovation and cutting-edge design at is forefront. You could be creating plans for smart bridges and roads, for instance.
As well, you would not only be working on physical cars if you choose to focus on driverless cars. You might instead work on cameras, LiDAR systems, or updating navigation systems. With so much hardware and software available and new solutions to create, the need for talent is huge.
The degree you choose in the mobility and automotive industry will prepare you to take on many different roles. The one you select may be something you've been yearning for and start to do, only to realize that its day-to-day activities bore you in a year.
In this case, there are dozens of other occupations to look at doing, thanks to the degree that you have under your belt. Try different parts of the growing industry to see what suits you best and enjoy great variety throughout your career.
Rather than being tied to a single role, you are opening yourself up to many job options by getting an MS Engineering-ECE-Advanced Mobility degree.
Getting the Right Career Path for You
By now, you are thinking about what to pursue your master's degree and want to learn more. If that is the case, online universities like Kettering offer personalized assistance from an advisor to help you decide what to do next.
Easily schedule an appointment online with this expert to move forward with your education to start working soon within the mobility and automotive industry. An Enrollment Advisor understands the admission process, from the program requirements for consideration into the program to the admissions deadline.
The Enrollment Advisor is an expert who can also answer your questions, so don't be afraid to ask them anything on your mind relating to academics and career prospects as a future graduate. They can also suggest ways for you to do well in the program if you are accepted to it. They want to ensure your success, so they are a great resource to draw on, whenever possible, as a prospective student.
Final Words on Working in the Mobility and Automotive Industry
Finding a master's program that is a good fit for you is a great first step to getting into the mobility and automotive industry soon. The online format is one that suits many adult learners who are parents or juggle jobs and other obligations.
When you can study during the evening or work on projects while on the bus, you can make the most of your time as a student when you have a busy schedule. The flexibility of online academic programs is something to value.
As you enter the MS Engineering-ECE-Advanced Mobility degree from a well-recognized university like Kettering, the online experience and knowledge you gain will prepare you for an exciting career trajectory. Choose from a range of occupations that involve tech, design, and problem-solving.
The education you leave the school with will help you earn a good income that enables you to live comfortably and provide for your family. Plus, you will have a challenging career that involves innovation and change.
Thus, the workplace will not be a dull one, and what lays ahead in the transportation industry is sure to be an amazing one. You can be at the center of the changes, but only with the right education that provides you with the specialized skills to excel in the growing industry.
With the right educational foundation, you can grow your on-the-job experience and move up the career ladder. With more responsibilities comes a higher income level and a greater feeling of satisfaction at the end of the workday.
There is much to look forward to in your future career, starting with going online to advance your university education. Look forward to working with cutting-edge technology over the years following graduation, as well as impressing yourself with what you can do out on the job front.