*product received. Opinions are my own. This post includes my affiliate links.
Nothing makes me happier (well, okay, a few things make me happy..) than REALLY clean floors and carpet. When I walk around my home in my bare feet I want to feel clean floors not floors with tons of crumbs and gross things that will stick to my feet. Yuck!
Clean Your Floors With The nugeni VAC+
I received The nugeni VAC+ to review and so far, so good. I always thought a cordless vacuum would not have the power to clean the floors in my home, but since becoming a product reviewer, I have found out that this is not the case. There are some really powerful cordless vacuum's out there and this is one of them.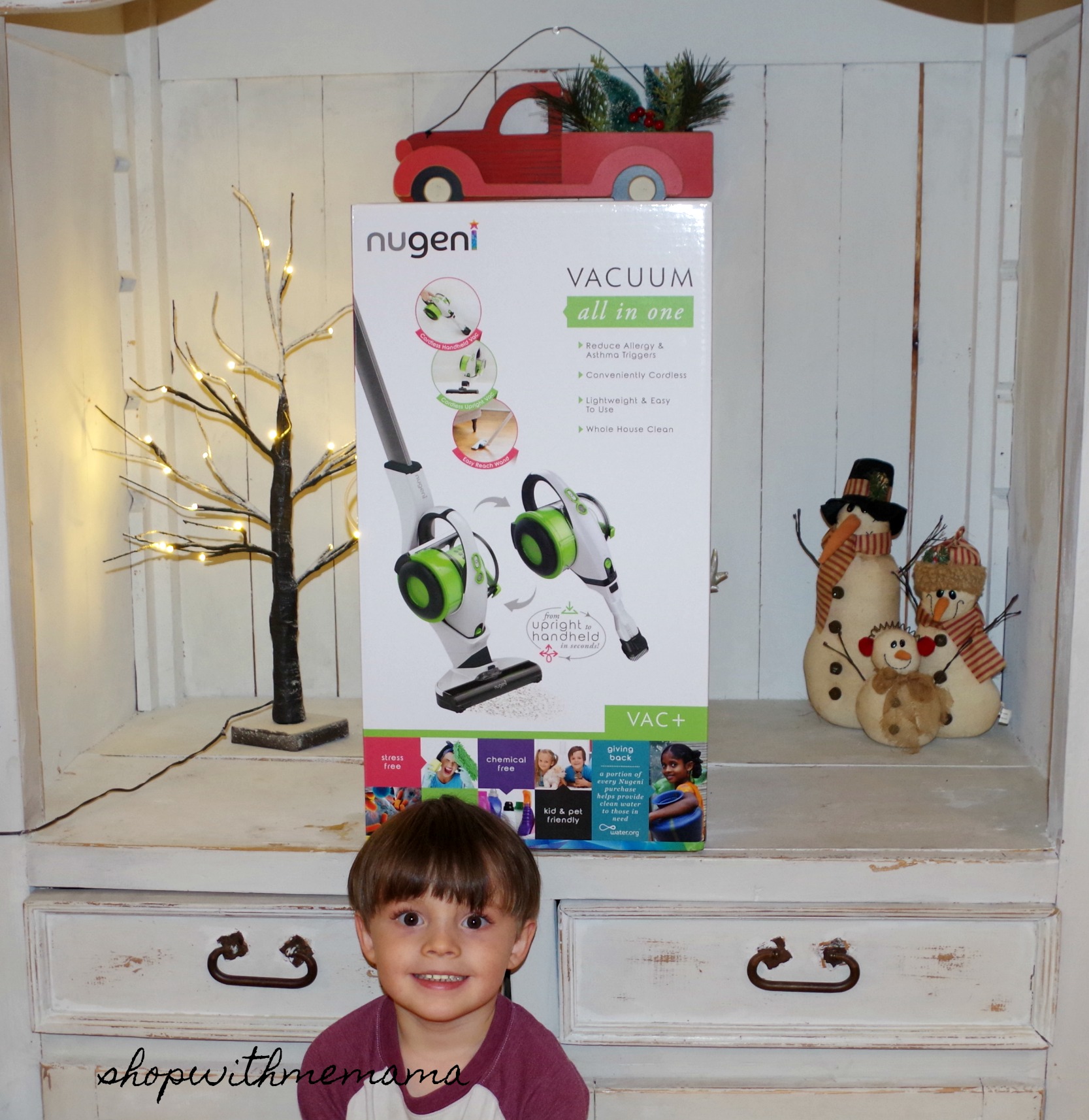 This arrived quickly but I had to put it together. No biggy though, I just followed the directions and soon my nugeni VAC+ was ready for me to charge up. It probably took me around 15 minutes to put it all together. So it was pretty easy.
I charged it up until it was all charged and then I was able to see what it can do! That is always the fun part! To test out products! When I turned it on, I noticed how easy it was to turn and maneuver around things. That was definitely nice. I also noticed how strong it was sucking up the particles from my floor. Yay!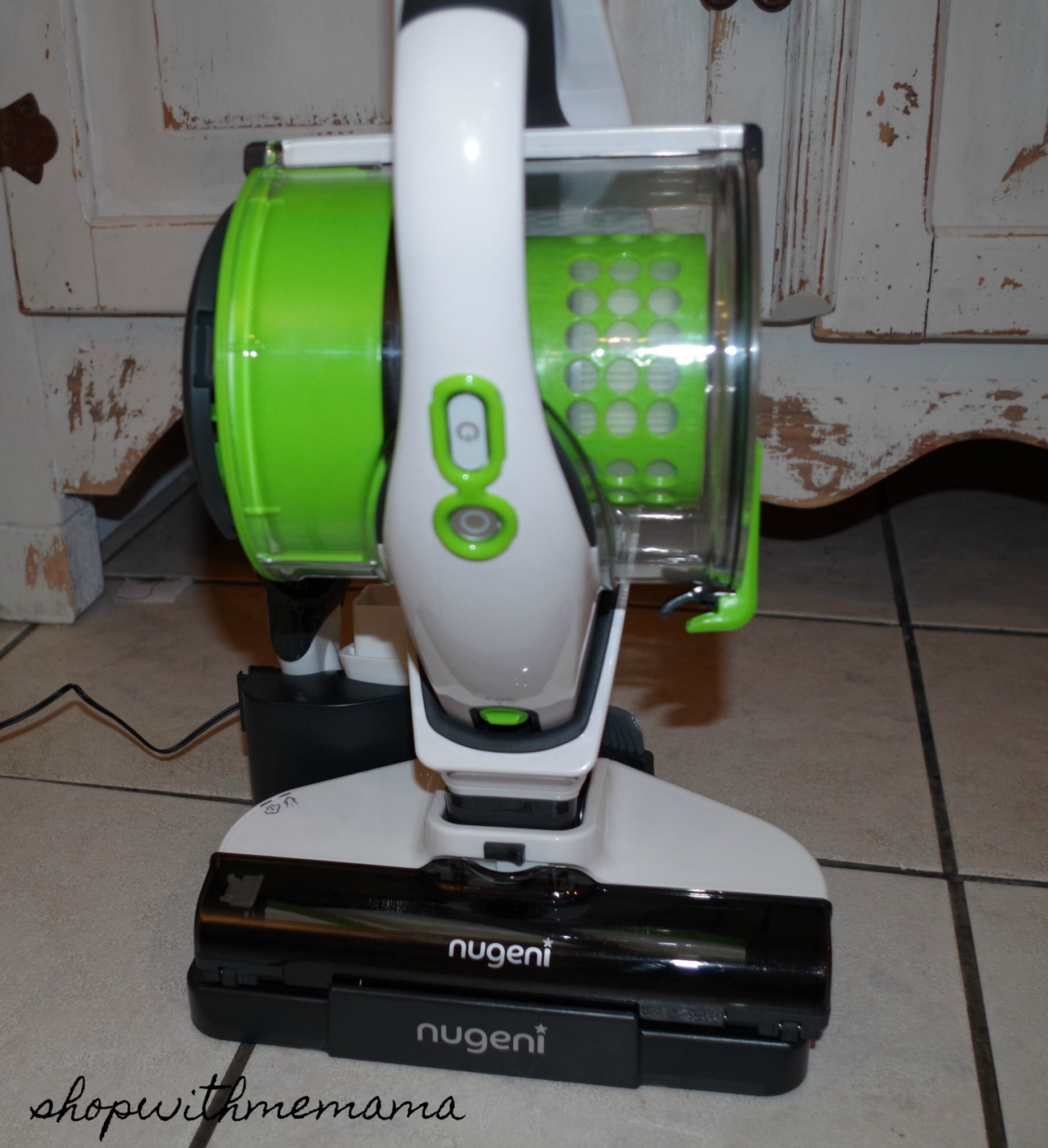 I use this mainly on my kitchen floor as it has a hard surface. It works on the carpet, but I think it works exceptionally well on hard floors. It has a built-in onboard brush tool for quick handheld cleanups. It also has an allergy aware filter with dual layer technology which helps to reduce allergy and asthma triggers. Thought that was just wonderful! The canister is easy to empty, which I really like. This is kind of a fun vacuum to use!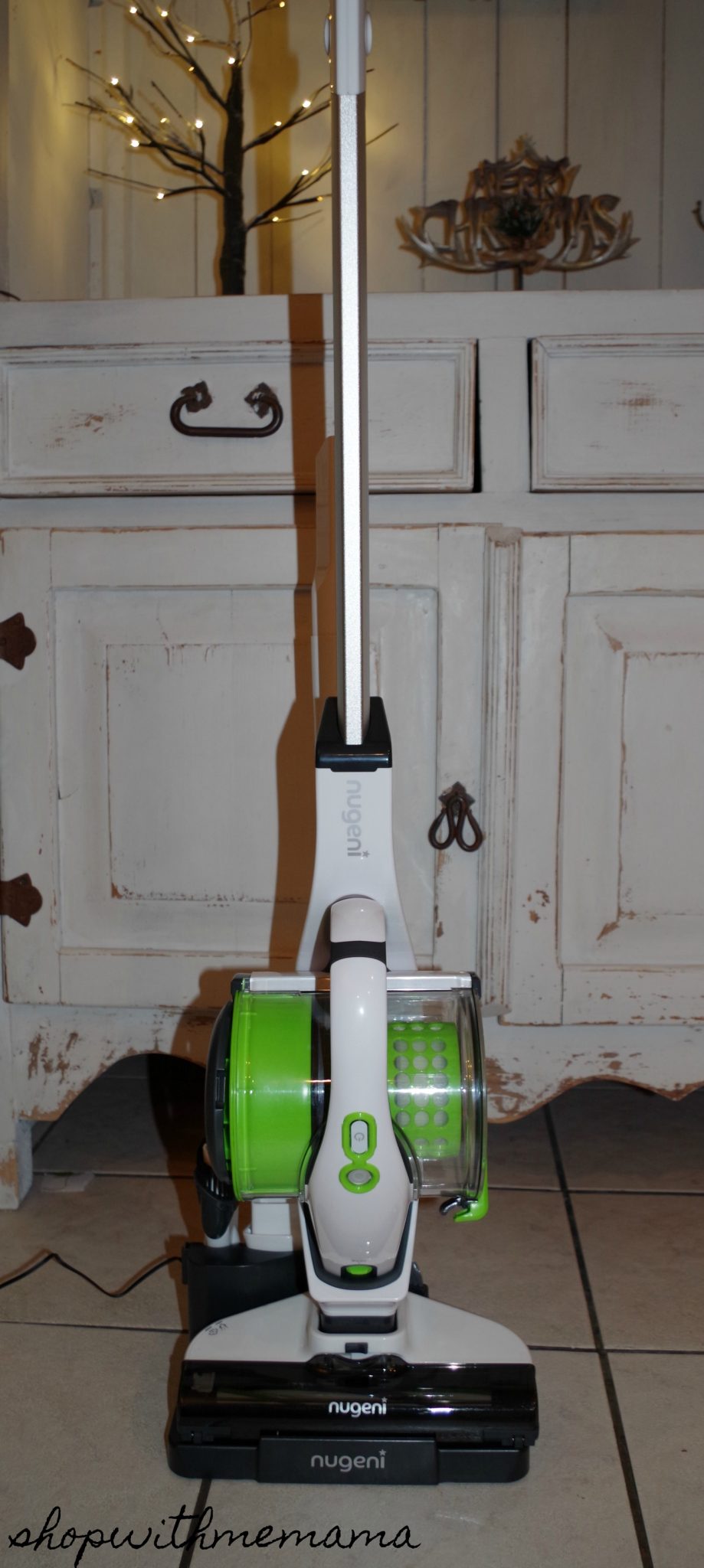 Features Worth Mentioning:
-Compact technology allows for a lightweight design – no more back strain!
– High efficiency 18V Li-ion battery
– Up to 22 minutes of run time between quick 2.5 hr charges guarantees you won't waste time waiting for your Nugeni to charge.
-TURBO MODE for those hard to clean or deeply soiled areas
Motorized Removable Beater Bar- Motorized beater bar picks up dirt and debris. The beater bar is removable through top access for convenient detangling and cleaning.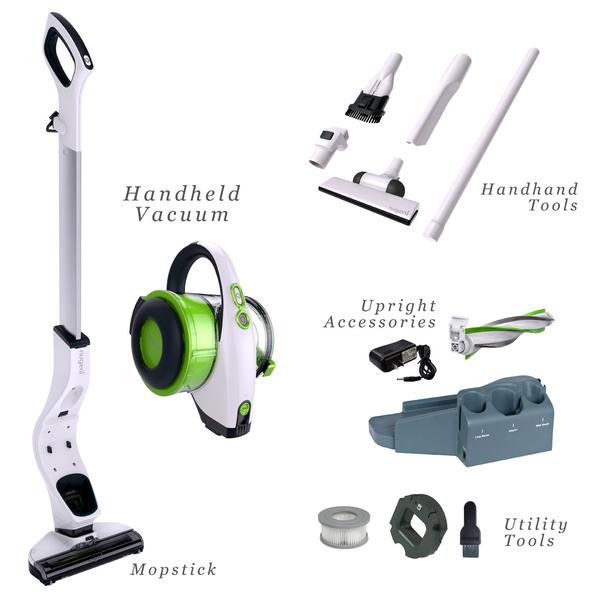 I love the little stand it comes with. It holds the add-ons to the vacuum and it is the charging station too! Looks sleek and nice in any room of your home.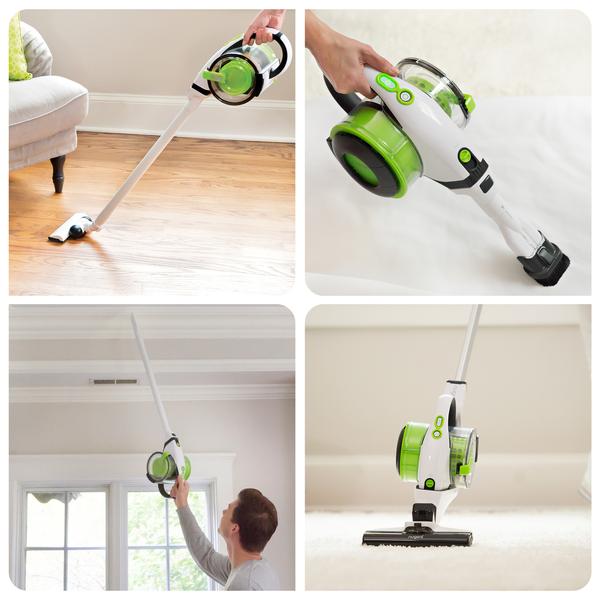 You can use this as a vacuum, break it down so you can use it as a handheld vacuum (great for cars and vacuuming couch cushions!), or just use the long nozzle part so you can clean high, hard to reach spots like your ceiling or around your curtains.
Buy
You can purchase the nugeni VAC+ online at Amazon.com OR  https://www.mynugeni.com. It retails for $269.99.
Win
One person is going to win the nugeni VAC+! Yay!
Rules
The contest is open to US 18+. Giveaway will end on December 21, 2017, at 11:59 PM MT. Winner will have 48 hours to confirm their win after I email them, or a new winner will be chosen. I am not responsible for lost or stolen mail.