*Product was received. Opinions are mine. This post includes my affiliate link.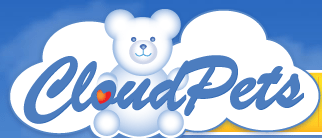 Cloud Pets™ Teddy is A Message You Can Hug!
Do you have family far away? Perhaps someone you love dearly in the military? Many people do, that is why I wanted to introduce you to Cloud Pets Teddy!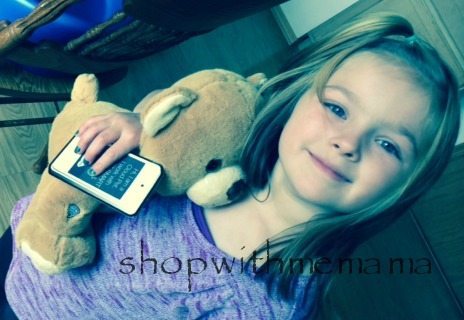 We received Cloud Pets Teddy and he is really cute and cuddly, just like how a stuffed bear should be! My kids  immediately loved him. Teddy is the best way to also stay in touch with someone very special because he is A Message You Can Hug™!
How Does Cloud Pets Teddy Work?
It is quite simple, really. First you will need to download the FREE Cloud Teddy app (for iPad, iPhone and Android!) and install 3 AA batteries into teddy. Next, you turn Teddy on (switch is on bottom of the bear), watch his heart and you will see it blink twice that means he is powering up!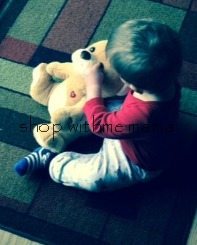 Now you can record a message, using the app you just downloaded (You need to ensure your Bluetooth is turned on in your settings menu and within 30 feet of Cloud Pet). Send the message to the cloud server and in mere seconds, your message 'floats' its way to teddy! Teddy's heart then starts blinking slowly, to let you know there is a message waiting for you to hear! Yay! My kids got really excited about this part!!! Press Teddy's paw to listen to the message. When you are done listening to the message, you then press teddy's other paw and record a message (I believe it can be up to 10 seconds) and send a message back! When the APP is open there will be a Teddy Bear with a beating heart on the screen! The person receiving the message just clicks on that bear and listens to their message! The kids are really having fun with this bear. It is great for families who spend a lot of time away from each other.
Something to remember:  remember NOT to have 2 iPhones and an iPad all working next to Teddy at the same time, if you do, he will get confused!
Setting up the teddy was super easy, like I said and downloading the app was easy too. It took a second to get use to the heart blinking and figuring out what it all meant, but soon we were sending messages to each other! You also have to set up an account and verify your email so that you can listen to your recorded messages that way too. Your kids can also invite people to send them messages, the more the merrier!! They will just need to get an email invite from you and download the app and then they will enter in the login and password from for the account you set-up for the toy!
To check out the adorable and cuddly Cloud Pets Teddy, you can visit their website online at https://www.cloudpets.com. The Cloud Pets Teddy retails for $29.99 (+shipping/handling BUT FREE shipping for ALL military families :))